Everything About My BitLocker Recovery Key
When you are trying to password protect or encrypt a drive, folder, or file, you must know BitLocker. It is the built-in Windows encryption technology that protects your data from unauthorized access by encrypting your drive and requiring one or more factors of authentication before it will unlock it.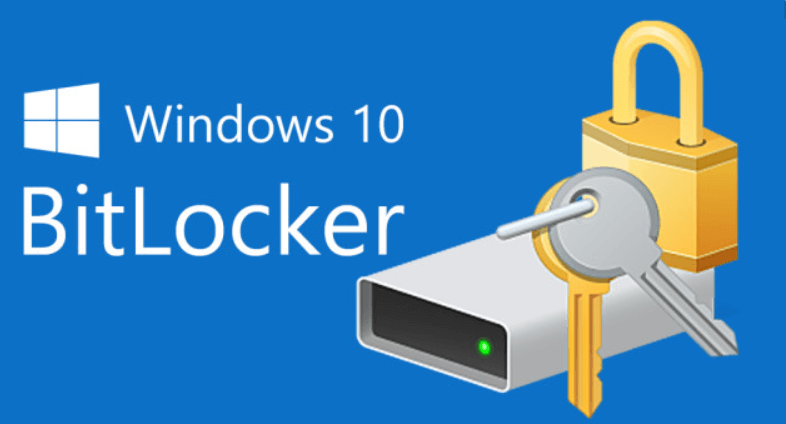 Windows 11/10/8/7 requires a BitLocker recovery key when it detects a possible unauthorized attempt to access the data. Your BitLocker recovery key is a unique 48-digit numerical password. During the encryption process, BitLocker could ensure that a recovery key was safely backed up prior to activating protection.
Where to Find My Lost BitLocker Password/Recovery Key
What if you have a computer with BitLocker encryption. You haven't used this PC for a long time and you forget the recovery key. Where can you restore the recovery key? There are several places that your recovery key maybe, depending on the choice that was made when activating BitLocker.
1. Check Your Microsoft Account
Sign in to your Microsoft account on another device to find your recovery key. If you have a modern device that supports automatic device encryption, the recovery key will most likely be in your Microsoft account. 
If the device was set up or BitLocker protection was activated by another user, the recovery key may be in that user's Microsoft account.
2. Run as Administrator
If you run BitLocker encryption as administrator, or your device is connected to a domain, you can run as administrator or ask a system administrator for your recovery key.
Also read: Unlock a Folder Without Password
3. Check the USB Drive or Printout
If you have saved the key on a USB flash drive or you have printed your recovery key when BitLocker was activated, you can check your USB drive or printout. 
Plug the USB flash drive into your encrypted PC and follow the on-screen instructions. If you saved the key as a text file on the flash drive, use a different computer to read the text file.
4. Attempt Access with Your Usual Passwords
If you can't remember the password, what can you do? There are some critical data stored on the drive that you absolutely have to be able to access. You can access the BitLocker drive with the usual password. Although BitLocker asks users to create unique, strong passwords, many users still use simple words or phrases to protect their data and user accounts.
Relax and input passwords that you may have used in the past. If you are lucky enough, you may input the correct password and unlock the BitLocker encrypted drive.
Also read: How to Disable Bitlocker in Windows 10
5. Perform a BitLocker Recovery
BitLocker recovery is the process by which you can restore access to a BitLocker-protected drive if you cannot unlock the drive normally. You can run BitLocker recovery if you meet one of the following conditions:
You can supply the recovery password.
A domain administrator can obtain the recovery password.
A data recovery agent can use their credentials to unlock the drive.
To force a recovery for the local computer
Click the Start button
Type cmd in the Start Search box, and then click "Run as administrator".
At the command prompt, type the following command and then press Enter:
manage-bde-forcerecovery
To force recovery for a remote computer
On the Start screen, type cmd.exe, and then click "Run as administrator".
At the command prompt, type the following command and then press Enter:
manage-bde-ComputerName-forcerecovery
Bonus Tips - Recover Data from Encrypted Bitlocker Drive
There are data recovery tools available that can extract data from encrypted BitLocker containers. One such tool is EaseUS Data Recovery Wizard. This powerful tool can access files in the BitLocker containers and restore data from an encrypted drive. This is an effective method, but you still need to unlock the BitLocker container prior to running the data recovery software.
Follow the steps below to recover/export BitLocker-protected data and files with EaseUS Data Recovery Wizard.
Step 1. Choose the encrypted drive to scan
Launch EaseUS Data Recovery Wizard and you will see the BitLocker encrypted drive displayed there. 
When you click on the encrypted partition, a pop-up window will remind you to enter a password to unlock it.  Input the key and click the "Scan" button to look for lost files.
Note: If you forget the key, you can use "Try Automatically Decrypt," which may help you decrypt the drive. But this may not work. If it failed, this program can't scan the drive.
Step 2. Select and preview scanned files
The software will start a quick scan for deleted files and perform advanced scan for more lost files. When the process completes, you can apply the "Filter" feature or click the "Search files or folders" button to find the lost files in a short time.
Step 3. Recover lost files from BitLocker encrypted hard drive 
After previewing the file, click the "Recover" button to restore deleted or lost files from BitLocker encrypted partition on Windows.
Conclusion
It's indeed a good idea to password-protect sensitive data on your hard drive, SSD, USB, or other devices. Things could be different if you forget or lose the recovery password. Make sure that you have a copy in a safe place or are using a password that you will not forget. You can also back up your password with a password keeper.

Brithny is a technology enthusiast, aiming to make readers' tech life easy and enjoyable. She loves exploring new technologies and writing technical how-to tips. On her spare time, she loves sharing things about her favorite singer - Taylor Swift on her Facebook or Twitter.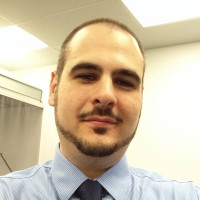 Approved by Evan Galasso 
Evan Galasso is a digital forensics and data recovery engineer with over 10 years of experience in the field. He presents opinions on the current state of storage media, reverse engineering of storage systems and firmware, and electro-mechanical systems of SSDs and HDDs.