Summary
When your computer, hard drive partition or USB drive gets infected by the shortcut virus, all files become shortcuts and the actual data is inaccessible. Luckily, there are reliable methods to get rid of the shortcut virus on Windows 10/8/7 PCs. The removal methods, as well as the virus itself, can sometimes result in data loss. It is recommended to be extremely careful when deleting suspect files, and to use data recovery software after the virus is successfully removed.
The shortcut virus is a common computer virus that hides your files and replaces them with shortcuts with the same file name. When you click on the shortcuts, the virus replicates itself and further infects your drive. The shortcut virus usually enters your drive via running a .exe file that contained the virus or from using a flash drive on multiple computers.
What to Do When a Shortcut Virus Infects Your Computer
Given that the virus makes files become inaccessible and may be prying personal information from your computer, you may lose even more than just data loss. It is critical to remove the virus from your flash drive and computer immediately.
There are many, slightly different versions of the shortcut virus, so the way to remove it from infected computers, laptops, hard drive partitions, USB drives, and SD cards also varies accordingly. The following tips should help you remove the shortcut virus, though sometimes the names of the virus files are not the same.
1. Install antivirus software on your PC.
2. Find reliable data recovery software in case of data loss trouble (if necessary).
How to Remove Shortcut Virus From a PC/Laptop on Windows 10/8/7
Here are 3 methods for you to remove shortcut virus on Windows 10/8/7 PC or USB etc. storage devices. In many cases, all three procedures should be undertaken to ensure your computer is virus-free:
1. Remove and Delete Shortcut Virus by CMD
2. Delete Shortcut Virus Processes from the Registry
3. Remove and Cleanup Shortcut Virus with Antivirus Software
Method 1. Clean up and Remove Shortcut Virus by CMD
 Warning

Be careful while using CMD command line to resolve your issue. Improper use of CMD can result in severe damage to your system.
If your flash drive also contains the virus, first eliminate the virus from the flash drive. Otherwise, you will re-infect your PC the next time you plug it in. Once the virus is removed from the flash drive, the data will be accessible. Back up this data to a safe location on your computer, format the device in Local Disk Manager, reload the data back onto the USB drive and unplug it.
Step 1: Right-click on "Start" and select "Command Prompt (Admin)".
Step 2: Sign in with your Administrator account and password if the system asks.
Step 3: Type: attrib -h -r -s /s /d D:\*.* and hit Enter. (Replace D: with the drive letter of the location where the virus files exist. First use the drive letter of the USB drive, if virus files exist there.)
Step 4: Type: del autorun.inf and hit Enter.
If you are infected by other viruses, replace autorun.inf with other virus extensions such as *.ink, *.exe, or *.vbm to respectively delete those suspicious files. You'll be able to see the files and data on your Windows PC or USB flash drive at this point. But it is best to make sure that the virus is completely removed from your system.
Method 2. Delete/Wipe Shortcut Virus from the Registry
Step 1: Press Win+R and type: regedit to enter the registry.
Step 2: Navigate to HKEY_CURRENT_USER > Software > Microsoft > Windows > CurrentVersion > Run.
Step 3: Here, look for any suspicious file names. Search any suspicious file names online and delete the ones that are known to be viruses. Be careful not to delete any important non-virus processes.
The shortcut virus often finds its way into your PC startup applications. To deal with this:
Step 4: Press Win + R, type: msconfig > click "OK".
Step 5: In Startup, disable everything except for the anti-virus software and trusted apps.
Step 6: Then restart your computer.
Method 3. Cleanup Shortcut Virus with Shortcut Virus Remover or Antivirus Software
Although antivirus software can often miss shortcut virus files, it can serve as a double-guarantee that your PC is rid of the virus. Download and install anti-virus software to scan and clean up all detected virus files from your Windows 10/8/7 PC or USB. Below is a list of recommended antivirus software tools to choose from. Some will be more effective than others for your particular hardware setup so that you may try more than one.
Trojan Removal Tool
Shortcut virus fixfolder
Malwarebytes Anti-Malware, etc.
How to Recover Files After Removing the Shortcut Virus
After removing the shortcut virus from your USB and Windows PC, you should browse your data to see if anything important was lost in the process. It can be difficult and eye-straining to scour your entire hard drive for files that may have been lost. To speed up the process of finding lost files, and to quickly recover them, use EaseUS Data Recovery Wizard to search your drive. EaseUS data recovery software scans deep into the data content of your disk to find all data lost from deletion, formatting, or virus attacks. Besides, it also supports data recovery from lost partition, RAW partition, damaged hard drive, and so on.
Download it for free to see how to get all of your lost data back from the shortcut virus.
Additionally, there is a free version of the software, which will allow you to recover up to 2GB of data. Read on to see just how straightforward data recovery can be:
Step 1. Launch EaseUS Data Recovery Wizard. Select the disk partition or storage device where you lost files and click the "Scan" button.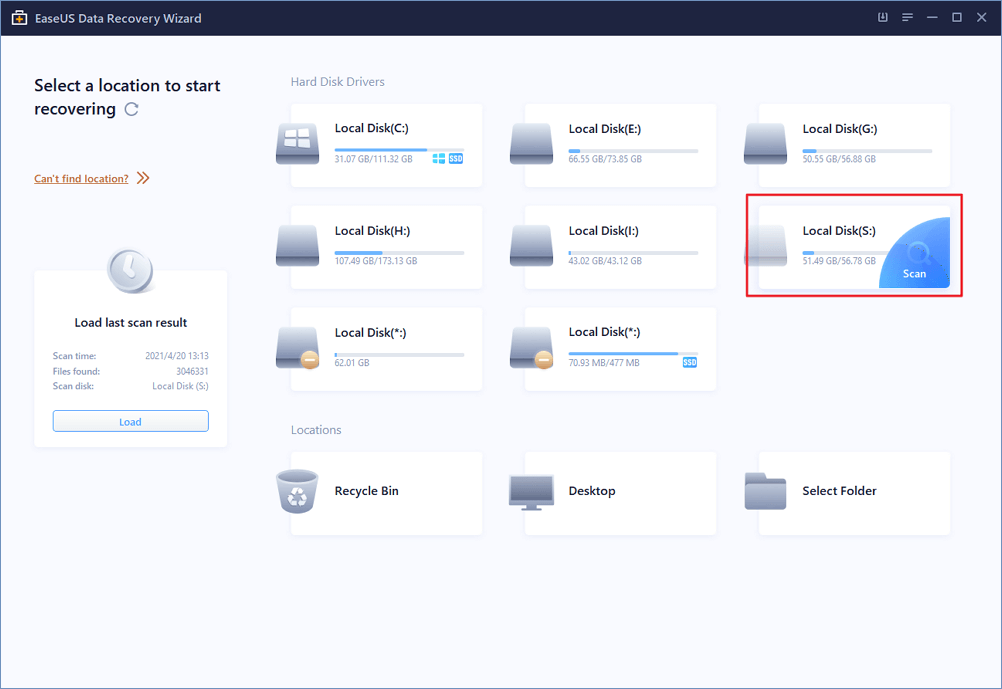 Step 2. This program will quickly start a scanning process to find lost files. When the process accomplishes, you can double-click files to have a preview before selection.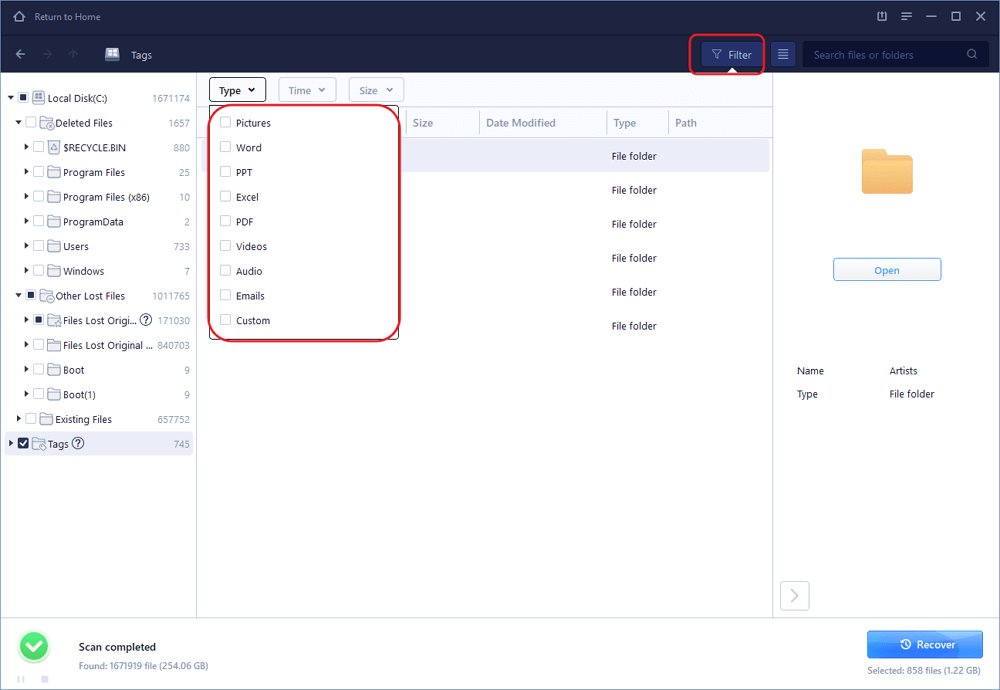 Step 3. Choose the files you want. Then click the "Recover" button to get them back. You should save the data to another safe spot in your PC/storage device, not where they lost.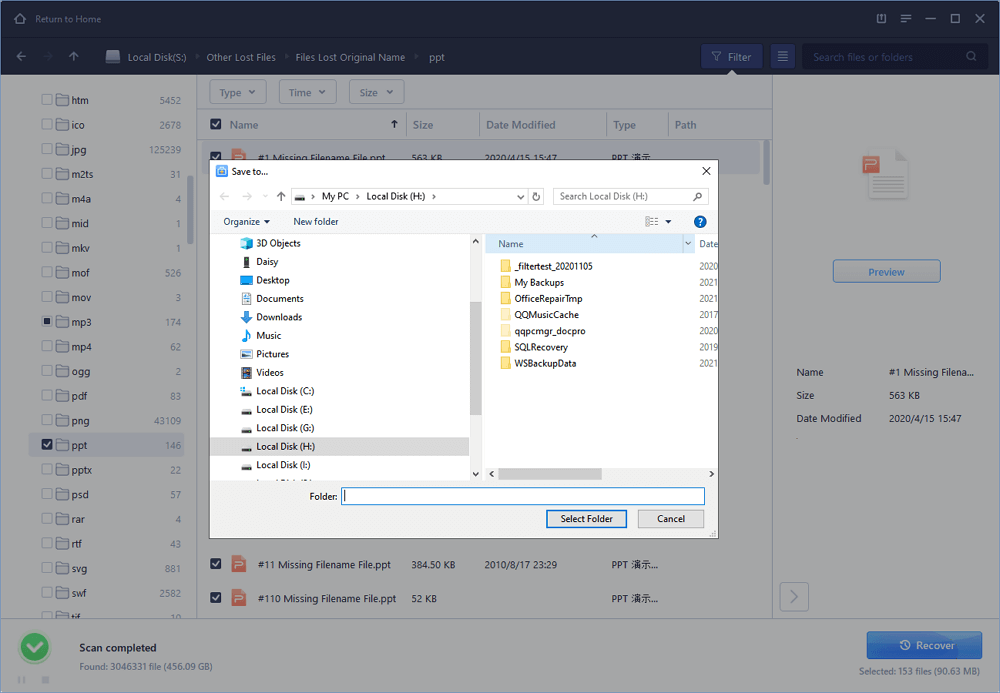 (If it finds a large number of lost files on your computer or USB drive, click "Activate" to purchase a license code to get an unlimited data recovery capacity.) Just select the data you want back and click "Recover". Be sure to save the data to a safe spot in the PC or external storage device.
After restoring the data, to be absolutely sure that you are done with the shortcut virus, you can back up the data from your drive then reformat the drive. Then restore the data from your backup, and your computer will be safe and good-as-new.
100% of people found this article helpful.
Frequently Asked Questions
1. Why choose EaseUS Data Recovery Wizard?

"EaseUS Data Recovery Wizard is the best we've seen. It's far from perfect, partly because today's advanced disk technology makes data-recovery more difficult than it was with the simpler technology of the past, but it's fast and efficient..." —PCMag

"The first thing you'll notice about EaseUS Data Recovery Wizard Pro is that its interface is very clear and uncluttered, with only a small collection of self-explanatory controls. You won't find lots of extra options hidden in a system of hidden menus, either; what you see really is what you get." —techradar

"Recover lost files, even after deleting a partition or formatting your drive." —Macworld
2. Why cannot I recover 2GB data for free?

It is recommended to check the version installed is Free or Trial because they are different versions.

Trial has data preview function but cannot save any files, while the Free version enables to recover 2 GB files. The default free space is 500 MB and you may share the product on social media to get another 1.5 GB.
3. Why cannot the recovered files be opened?

A file is saved as 2 parts on the storage device: directory info (which is comprised by file name, time stamp and size info, etc.) and data content.

If the files with original file names and folder structures cannot be opened, one possible reason is the corrupted directory info. There is still a chance to recover the data content with the RAW Recovery method in our software.
4. Why isn't it suggested to recover the files back to the original drive?

The storage structure of the lost files would be altered or damaged by any changes on the drive. If you save the recovered files back to the same drive, the original data structures and data content would be corrupted or overwritten, which causes permanent data loss. So you should prepare another disk to save the files.
5. How can I check whether my data is recoverable or not before purchase?

The Free version helps you save 2GB files to better verify the recovery quality of our product before purchase.
6. How long does it take to scan the drive?

It strongly depends on the capacity of your hard drive and the performance of your computer. As reference,most drive recoveries can be completed in around 10 to 12 hours for a 1-TB healthy hard drive in general conditions.
About Data Recovery Wizard
It's super easy to recover 250+ types of files after deletion, disk formatting and virus infection. Click the links and compare the difference of each version.