"About a week ago, I saw some beautiful pictures on a web page but forgot to save them to my computer. Is there any way that I can find and recover them back?"
Google Chrome cache file recovery overview
Like the above case, sometimes, you might want to view or recover a business logo, an image, an online video or some other web content that you viewed previously on a web page in Google Chrome. Fortunately, cache files make data recovery from Google Chrome possible and easy. In order to speed up access to websites, Google Chrome creates a cache on your computer which downloads and stores certain parts, such as images, videos, scripts, and other parts the first time you visit a site. So, if you don't clear it, you can view or recover those temporary Internet files easily from the cache file.
To make the job even easier, here, we will show you on how to view and recover Google Chrome cache files step by step with or without Chrome cache viewer. You can try these tutorials to fully retrieve or extract your data from Google Chrome cache files.
Directly view or recover Chrome cache files without Chrome cache viewer
Step 1. Click the address bar at the top of your Google Chrome window, type "About: cache" into the box and press "Enter." A page will appear with a list of cached files and their addresses.
Step 2. Press the "Ctrl" and "F" keys on your keyboard at the same time to open the find bar.
Step 3. Type part of the name or address of a cached file into the find box and press "Enter" to find it. Continue pressing "Enter" to page through any matching results.
Step 4. Select the full address of the cached file on the page with your mouse and press "Ctrl" and "C" at the same time to copy the address.
Step 5. Click the address bar, press "Ctrl" and "V" at the same time to paste the address and press "Enter" to load the file. Chrome loads the file from the cache.
Step 6. Right-click the image, page or script and select "Save As" to save the cached file to your computer.
Open or Recover Chrome cache files with EaseUS Google Chrome cache viewer
The above method allows you to directly view or extract files from Google Chrome cache, requiring you to download, install, or setup nothing. But it may seem to be a little bit complex for novices. So, here below, we offer an easy alternative solution - to recover Google Chrome cache files by using our data recovery software. Try now the most powerful data recovery software with its wizard-like interface that only EaseUS file recovery software can offer.
To view or recover Google Chrome cache data, follow these steps:
Step 1. Select a location to start finding data
Launch EaseUS Data Recovery Wizard, please select a location where you lose your data and start to scan, like Desktop, Libraries, hard drive, external storage devices or lost partitions.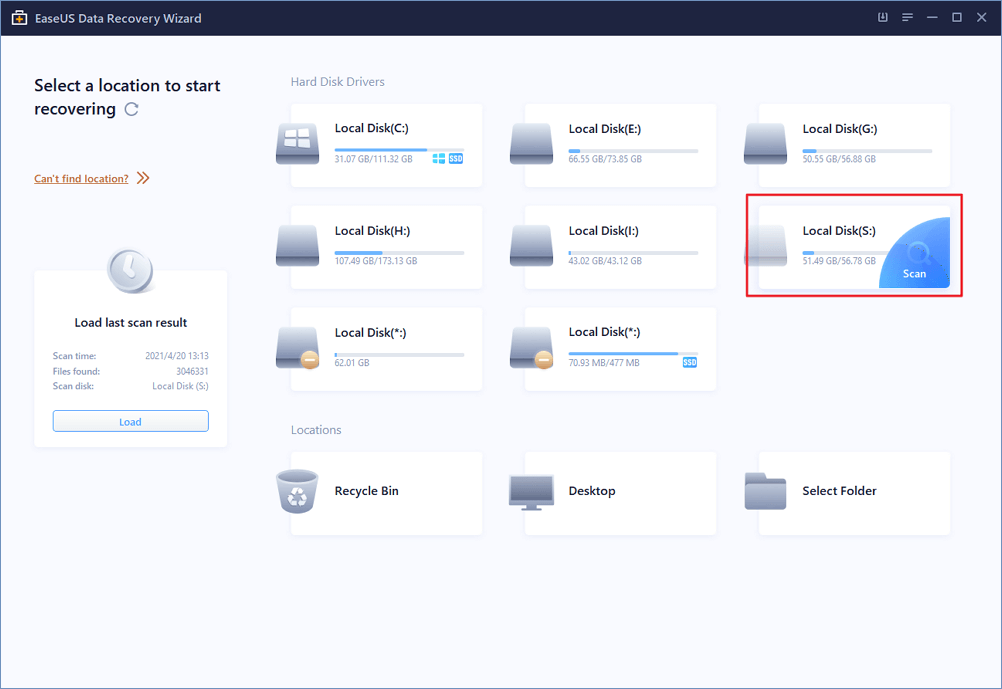 Step 2. Scan your partition
Click the "Scan" button and the software begins to scan your partition to find as much lost data as possible.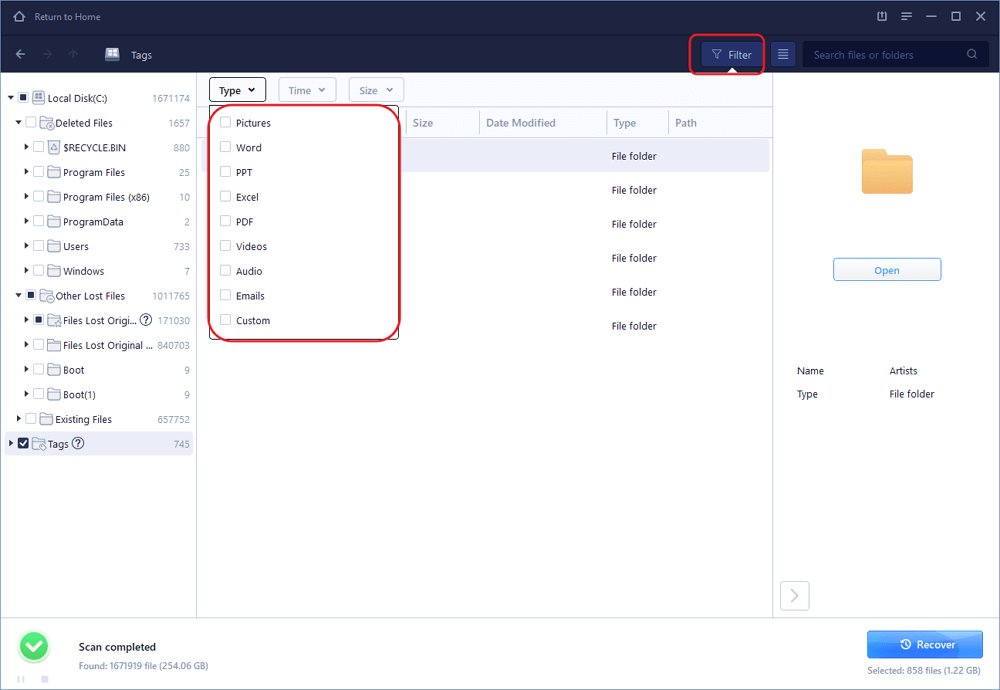 Tips for finding wanted data
Extra Files: find files that lost names or paths
Filter: a quick way to your wanted files
Search: e.g. file name/file extension
Step 3. Preview and recover lost files
EaseUS Data Recovery Wizard allows you to preview specific recoverable files. After the preview or file filtering, you can target the tracked files and press the "Recover" button to get everything you want back.