How can I recover deleted volume in Windows 10
"I accidentally deleted my portable hard drive volume when messing around with Disk Management on Windows 10 and then everything is missing. The hard drive is formatted using FAT32 and is about 120GB. Is there any way to recover it? I have all media files including family pictures, homemade music videos, wedding videos and some important documents there. What can I do to recover deleted volume to get back my files?"
The case mentioned above is the real data loss story happened to one of the users. And I think there are many other users have a similar terrible experience. For most of them, it is difficult to recover deleted volume in Windows 10. But don't worry! If you find and read this article, you can learn how to get back your lost files in Windows 10 with an efficient deleted volume recovery tool easily.
Recover deleted volume in Windows 10 with a professional recovery tool
Actually recover deleted volume in Windows 10 is not difficult if you have a reliable volume recovery tool. Here we recommend you EaseUS data recovery software. The program works well to recover lost and deleted partitions. It can help you recover all the files you want on the deleted volume effectively. As a wizard-like utility, it can assist you to complete the recovery job successfully even you have little technical skills or volume recovery experience. Now you can download the program to start your Windows 10 deleted volume recovery job. The following step-by-step guide will do you a great favor.
First. Select the Lost Partition Files Option
Launch EaseUS data recovery software, select the lost or deleted disk partition from which you want to recover data and click "Scan" to search for all the lost data.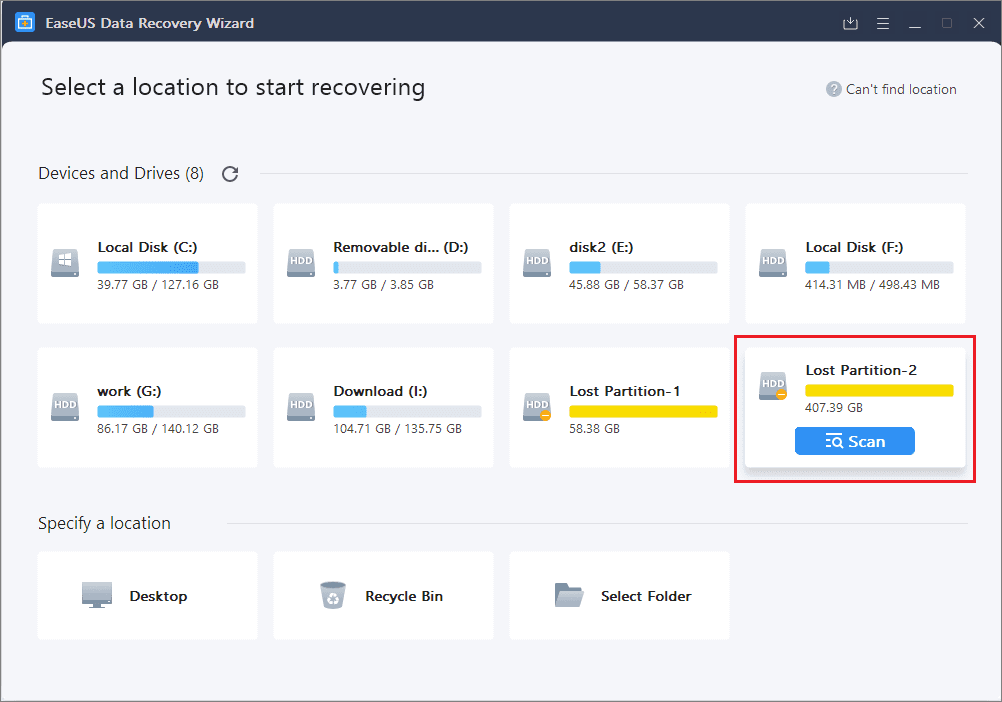 Second. Scan the Deleted Partition
The data recovery software scans the lost partition automatically after you click the "Scan" button.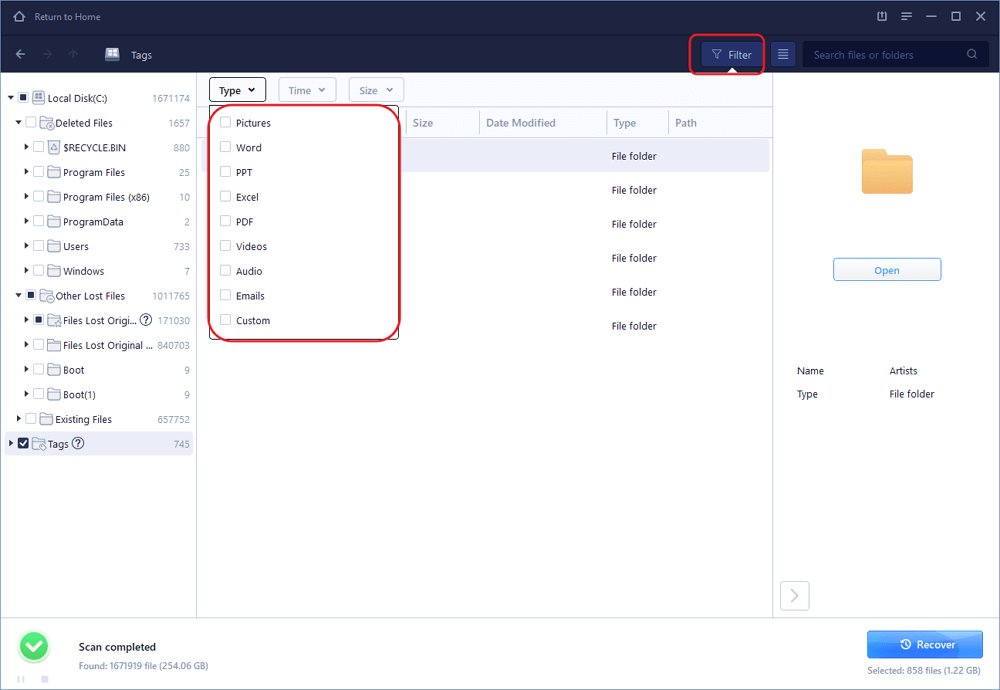 Third. Recover the Deleted Partition Data
After the scan, choose what you want to recover. Click the "Filter" button to find what kind of file you want to restore. Select the wanted files and get them back by clicking the "Recover" button.