"Please ROOT your Android phone before doing the recovery". Do you feel embarrassed when you attempt to recover deleted, lost, formatted photos, songs, video files, text messages, contacts and so forth? Don't bother anymore if you're reluctant to root the device. There should be an approach to complete Android data recovery without gaining root access, by which won't void the warranty.
What's The Risk of Rooting An Android Phone?
With the development of Android data recovery technology, people are well protected from deleting files by mistake as most Android data recovery software in the market should be able to find them back. However, with one strict computer protocol, your Android phone has been rooted first.
Here come the major problems. How to root your Android device and what's the risk of rooting?
People explain their worries eagerly that once their phone is rooted, the manufacturer won't take the responsibility if the set was ruined even by none human-related activities, such as hardware failure or OS errors. So what's the probable way out that we can easily do the recovery but don't root the phone? There is one approach you may have a try.
How to perform Android Data Recovery Without Rooting?
It's common to see people using micro SD card on their Android phone, as the internal memory is far below enough.
Fortunately, if you lost pictures, video files, music or some other applications on the memory card, you can perform the recovery without gaining root access to the phone necessarily by preparing a card adapter and downloading free data recovery software on your Windows computer. So the given solution behind are only applicable to people who use Android phone with a memory card, where the lost data was stored.
So, following things are what you'll need to prepare to recover Android SD card data without root:
1. A Windows PC that installs EaseUS Data Recovery Wizard;
2. A card reader so that you can connect your Android SD card to the computer.
 Tip

Stop saving new files on the memory card right away when you accidentally deleted or formatted something. Take out the card, and connect it to the computer (Windows 10/8.1/8/7/XP/Vista is supported) by using a card adapter. Download EaseUS Data Recovery Wizard and launch it on your computer.
Step-by-step guide for free Android SD card data recovery:
Usually, deleted or formatted data is not permanently removed. Stop using the memory card once you lost data on it. With powerful memory card recovery software, you can hopefully get lost data back.
Step 1. Run memory card recovery software
Connect the memory card on which you lost your files to your computer and launch EaseUS card recovery software - Data Recovery Wizard on your PC.
Select your memory card under External Devices and click "Scan" to start finding your lost files.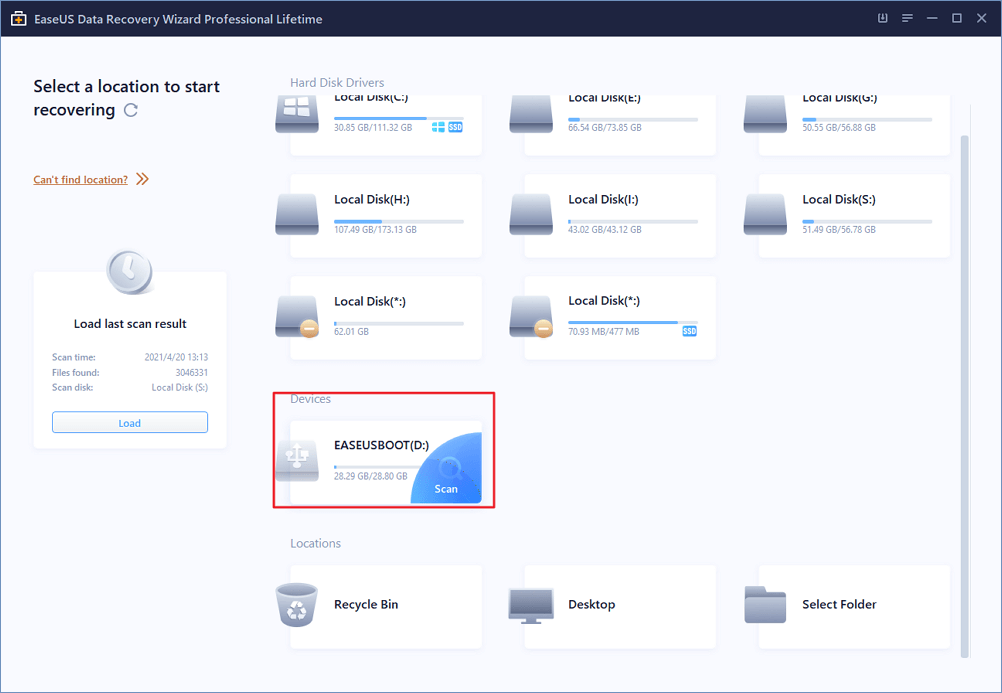 Step 2. Scan to find all lost files from memory card
EaseUS Data Recovery Wizard will fully scan your memory card and find all your lost data on it.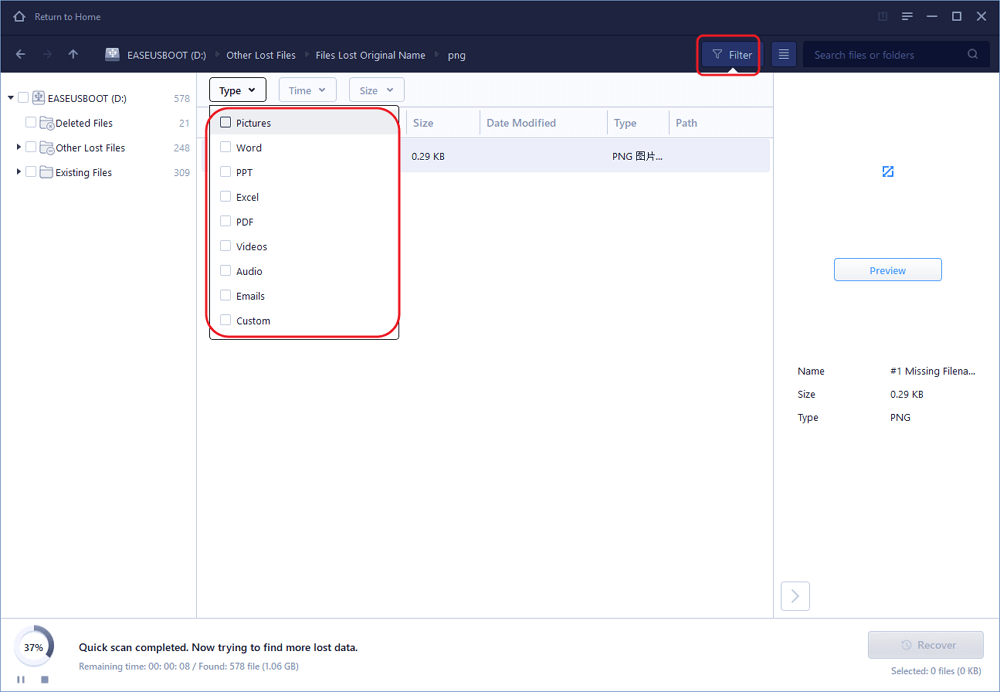 Step 3. Scan to find all lost files from your memory card.
After the scanning process, you can check and preview found files in this program.
Underneath Deleted Files, you can find your deleted memory card files there.
And if you formatted the memory card, you can check those files under Lost Partition Files.
And Filter will help you quickly find your lost files from Graphics, Documents, Videos, Audio, and Email, etc.
You can directly double-click the files to preview and see if found files are all right. After this, you can choose those files and click "Recover" to restore them to a secure location on your PC or other external storage devices.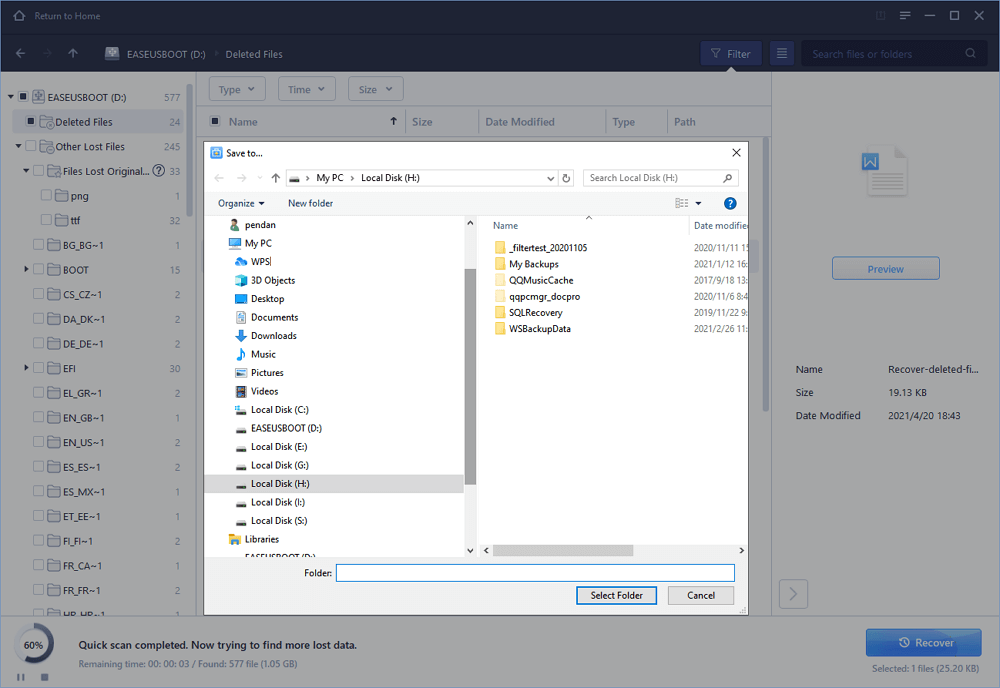 This is the most likely way to rescue lost data on your Android phone without gaining the root access. To tell the truth, however, the SD card data recovery is limited and can't be extensively employed by every Android phone users. If your lost data happened to be stored on the internal memory of the phone, you can only root it and make the Android data recovery software read your phone to complete the Android phone internal storage recovery.