I Need to Back UP Terabytes of Data
"I have many DVDs full of movies and games. They are getting old and dusty and some of them are damaged. They are all important to me and I'm planning to back up all of them. Is there any way that can backup large amounts of data easily?"
The Best Way to Backup Terabytes of Data
Without applying any backup and recovery software, sometimes the copy-and-paste way is considered as the most frequently used way to back up a small size of data. However, you have terabytes of data, you must find some assistive tools to significantly reduce the cost of time and energy, meanwhile, to hugely increase the rate of successful backup of those bulky files.
If your hard drives don't have enough space to hold those data, you are advised to back up files to Google Drive automatically( You can also choose OneDrive or Dropbox ).
If you have enough space to back up those data, you can follow the steps below:
EaseUS Todo Backup does not limit the size or types of files you can back up, so you don't need to worry about it being unable to fulfill your demands. Apparently, when you run this backup software, you will find it extremely easy to get started. Nevertheless, there are some hidden tricks for you to put to practical use.
1. Create a compressed backup file of large files.
2. Set up a schedule file backup on a regular basis.
Step 1. Click File Backup on the home menu.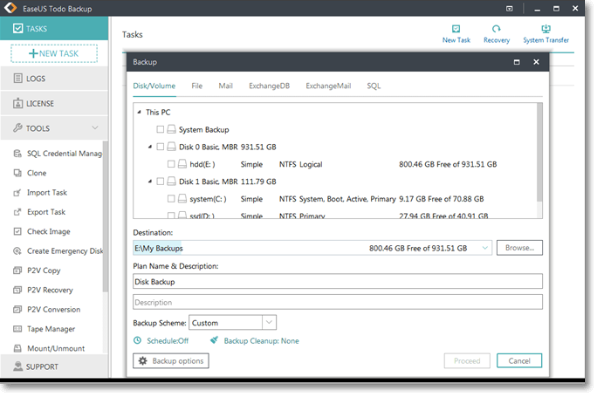 Step 2. Select the large files you want to backup from the target location. To filter some specific file types quickly from one folder, click the User-defined option at the top right corner and select the File type.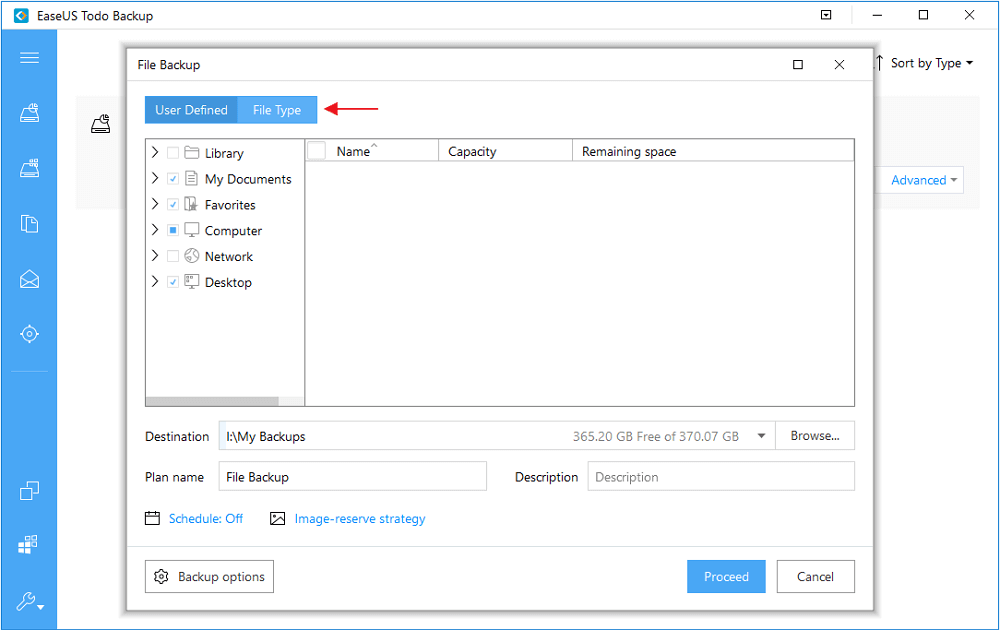 Step 3. Click the folder icon on the right side of the Destination area to choose a backup location. You can back up the files to a physical hard drive storage as well as a cloud drive.
If you don't want to choose these files one by one, you can simply choose "Disk/Partition Backup" to backup all the data on your CDs or other devices.