Windows 10 Automatically Restarting After Update
Most Windows 10 users think that Windows 10 is an advanced OS that includes an extensive list of great features, but its tendency to reboot automatically to apply new updates is not one of them. Updates are necessary to ensure your device is in line with the latest improvements and security patches. However, automatically restarting is not a good experience.
Don't worry about having Windows 10 reboot loop or computer keeps restarting after system update anymore. Right now, you can find effective methods right here to stop Windows 10 from automatically restarting.
How to Disable Windows 10 from Automatic Restart
Method 1. Quick Access to Stop Windows 10 from Automatically Restarting
Open Start.
Search for Task Scheduler and click the result to open the tool.
Right-click the Reboot task and select Disable.
Once you completed the steps, your device will no longer restart after downloading and installing new updates. However, new updates won't apply, and future updates won't install until you manually reboot your computer.
Method 2. Rename the Reboot File
Use the Windows key + R keyboard shortcut to open the Run command.
Type the following path and click OK: %windir%\System32\Tasks\Microsoft\Windows\UpdateOrchestrator
Select the Reboot file without an extension, right-click it, and select Rename.
Rename the Reboot file to Reboot.old.
Right-click on the folder, select New and click on Folder. Then you can rename it.
If you want to revert the changes, go back to the UpdateOrchestrator folder and delete the Reboot folder and rename the Reboot.old file back to Reboot.
Additional Help to Stop Windows 10 from Automatically Restarting Without Data Loss
All the steps above may help disable Windows 10 from the automatic restart, but they may also cause data loss. To avoid losing data, you must backup important files, or if you want to backup all the data on your computer, you'd better make a full backup of your PC. To quickly and effectively finish this job, we need a free backup program to help us.
1. Launch EaseUS Todo Backup and click Disk/Partition Backup.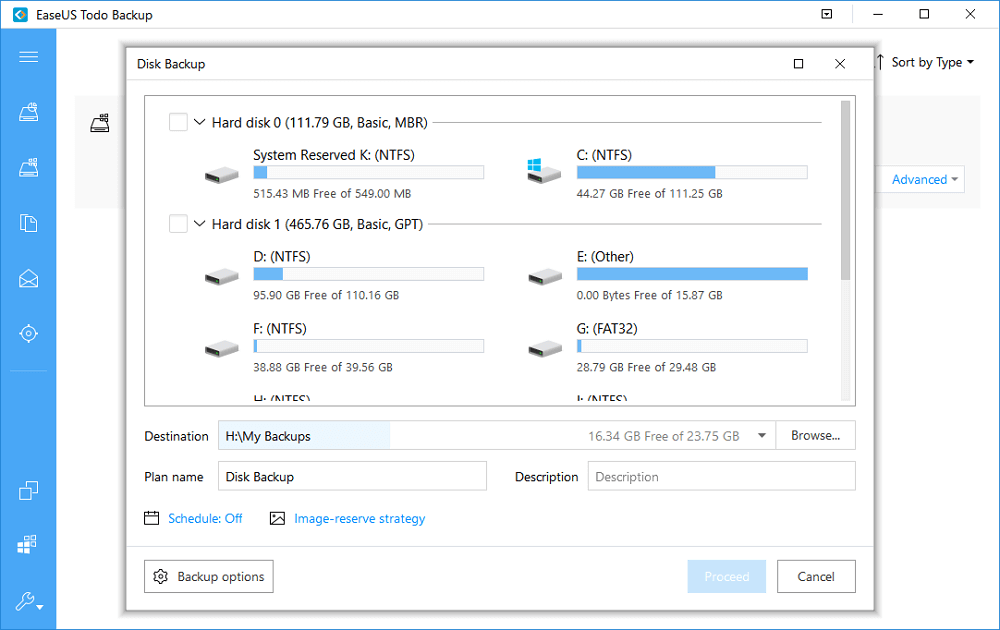 2. Choose the partitions that you want to backup. Then Click Destination to select backup storage location like local hard drive, external hard drive, network place, etc.
You can enter Plan name and Description for specifying your disk and partition backup.
3. Click Proceed to perform disk and partition backup.
Note: If you only want to backup some files, just click file backup to help you.