How to Backup SD Card Before Formatting [2021 Updated]
Are you looking for an efficient way to backup SD card data? Stay here! On this page, you'll learn why it is important to backup SD card, and 4 practical methods as shown below to backup everything on your SD card with ease:
Why Is SD Backup Important
SD card is a mini size storage media that is widely used on some old Android phones/tablets, digital cameras, music players, and dashcam recorder in a car. It's portable, making the data transfer easy between different devices.
However, the more frequently you use the memory card on different devices, the more likely you'll lose data on the card. For example, false deletion, file system corruption, virus infection, etc., can all cause data loss. If you have a backup of SD card data, when these errors occur, your SD card data is safe with you.
When it comes to fixing an SD card with error, the most suggested way is formatting and you can directly execute the operation with an SD backup.
So where to save the backup and how to backup SD card before formatting? Continue reading, we'll discuss in the next part.
How to Backup SD Card Before Formatting
In this part, you'll learn where to back up SD card data and how to backup SD card on your own.
Mostly the way of how to backup SD card data highly depends on where you decide to save the SD card backup. Therefore, when you want to back up SD card data, first of all, you should figure out where do you want to save the backup.
Where to Backup SD Card Data
Here we collect four common devices that you can use to as a target location for saving a backup on SD card, USB, external hard drive or even computer:
Back up to external storage device, like external disk, USB
Back up to computer
back up to a Cloud drive
4 Ways to Backup SD Card Before Formatting
So how to back up SD card? Some of you may come up with Copy and Paste. Yes, it's one of the most common ways of backing up files. However, it's not the best one. Here are 4 methods that you can pick up one to back up SD card before formatting:
The first method is highly recommended for people who have a memory card between 2-8 GB, however, for the larger SD card, especially beyond 32 GB, do not try the copy-and-paste way at first. Method 2, 3 and 4 are better choices for large data backup on SD card.
Way 1. Copy and Paste to Backup SD Card
Applies to: Manually back up a small amount of data to another external hard drive, USB, or computer.
Step 1. Remove the SD card from your device and connect it to your computer.
If you want to backup SD card data to another external device, connect it to your computer as well.
Step 2. Open Windows File Explorer and open your SD card.
Step 3. Use "Ctrl + C" to copy data and "Ctrl + V" to paste everything from the SD card to another location on your PC or an external device.

Wait for the Copy and Paste process completes. Now, you have successfully created a copy of your SD card data on another device. 
Way 2. Backup SD Card Before Formatting and Save as a Backup Image
Applies to: Backup SD card data as an image, saving storage device on a target device. 
If you don't need to use the SD card frequently, or you want to save storage space on the target device, it's highly suggested that you apply reliable backup software for help. Professional file backup software - EaseUS Todo Backup with its File Backup feature can help. 
To use EaseUS Todo Backup to backup SD card before formatting, only three clicks will do. 
Connect your devices to your computer and follow the steps below to back up your SD card with ease.
Step 1. To back up an entire hard disk or simply its several partitions, the best backup plan is "Disk/Partition". Choose this backup mode and let's begin.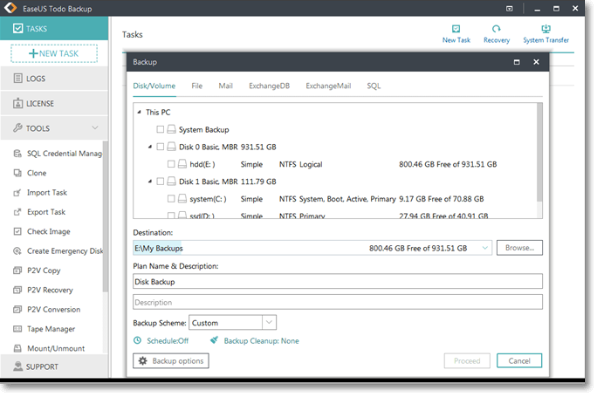 Step 2. On the popup window, choose the hard drive or partition(s) you're going to back up. A check symbol  appears after you clicked the mouse.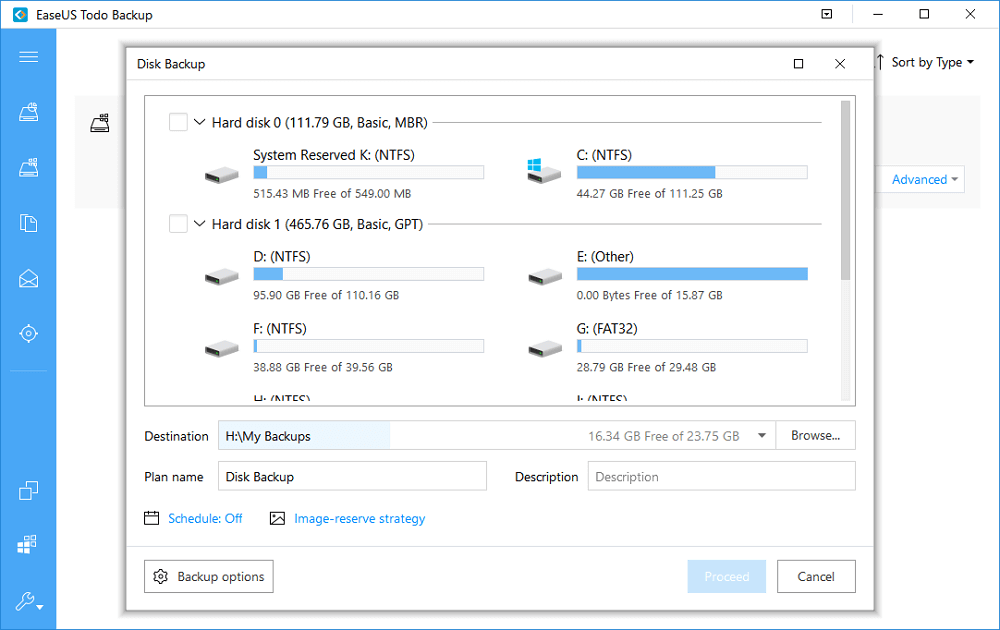 Step 3. Click the "Browse..." button in the "Destination" area to choose a backup location. Here, you can choose any location that is available to you, such as the local hard disk, folders, Network drive, NAS device or Cloud storage, including GoogleDrive, DropBox and OneDrive. You can explore all the connected drive by clicking the  icon in front of each directory.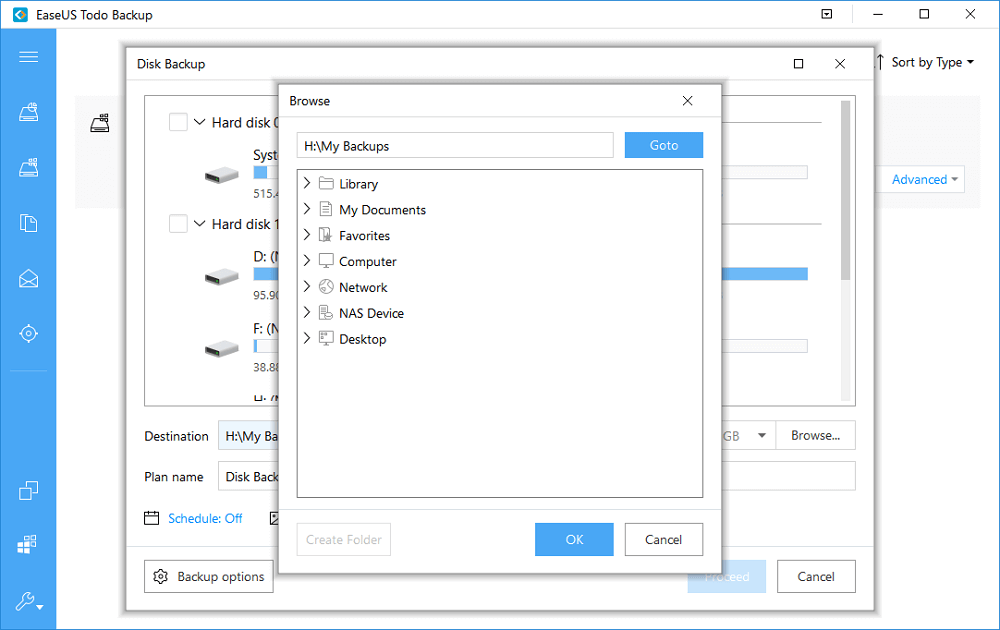 Step 4. Now edit your disk backup image by adding a "Plan name" and "Description" to it.
Do not forget the advanced backup plans in "  Backup options", where you can compress the backup image, encrypt the backup for privacy protection and even enable a sector by sector backup.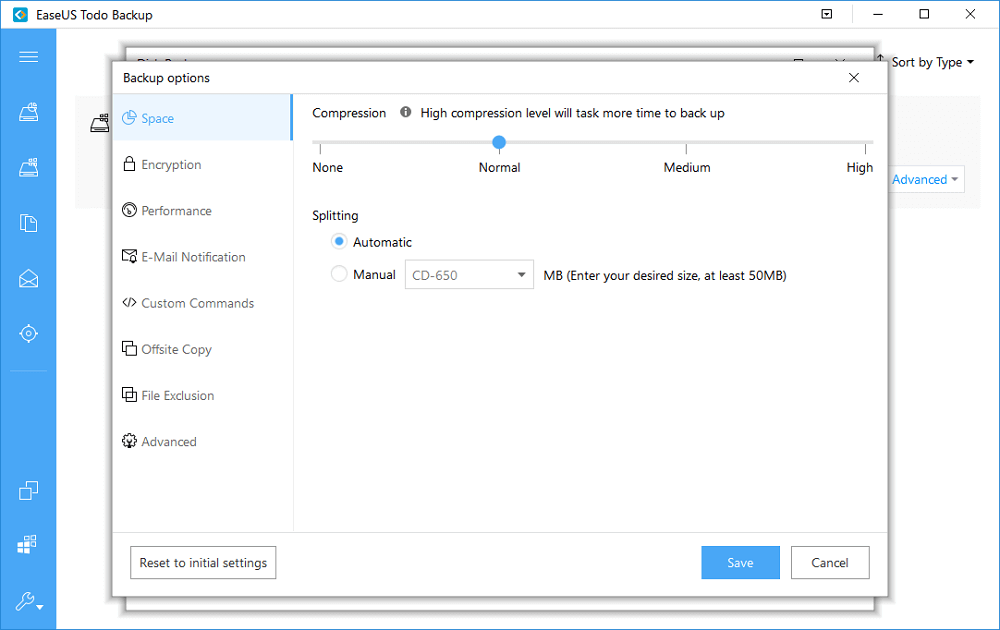 At the same time, you can turn on the "Schedule" in order to create a hard disk/partition backup on a regular basis like daily, weekly, monthly or upon an event according to the schedule set on your own.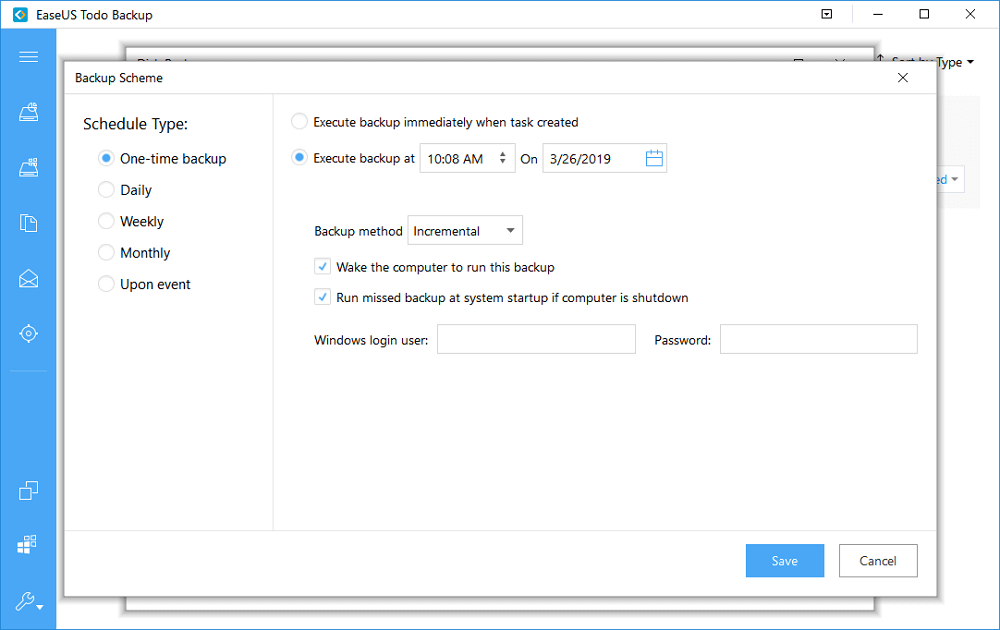 And the "Image-reserve strategy" lets you manage the increasingly growing backup images economically, you can preserve the backups in a setup time or quantity.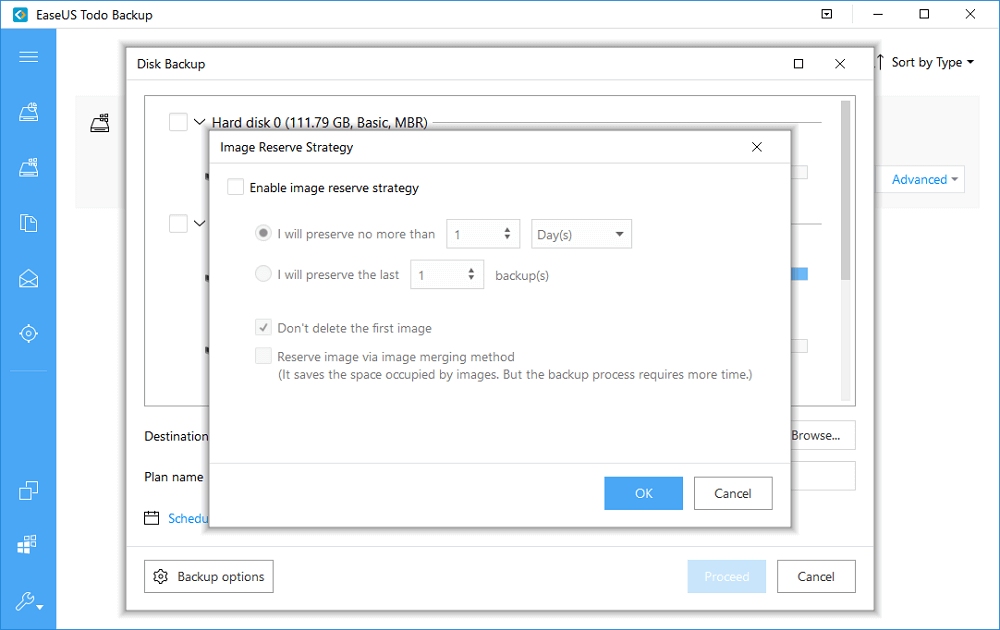 Step 5. Not all the customizable hard disk/partition backup solutions are necessary but try to make full use of the necessary ones. Finally, click "Proceed" to start at once.
For safety, disconnect the physical storage device you used as a backup drive after the backup process is over.
Way 3. Clone to Backup SD Card Data
Applies to: Cloning the SD card data to another device in a more efficient way than Copy and Paste.
To clone and backup SD card with large-size files on it, EaseUS Todo Backup is a good choice. Its clone feature can make a 100% copy of everything on your SD card within only a few clicks:
If you tend to clone the SD card data to another external device, connect it to your computer in advance. 
Preparations:
Connect the two SD cards to your computer and make sure they can be detected by the computer.
Download EaseUS Todo Backup to your computer.
Step 1. Open EaseUS Todo Backup and go to the "Clone" feature.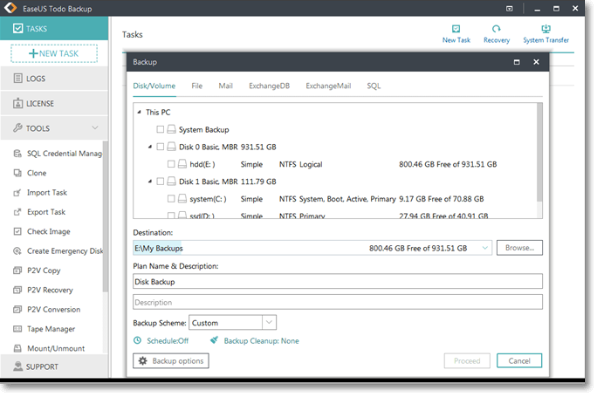 Step 2. Select one of the SD cards that you want to clone.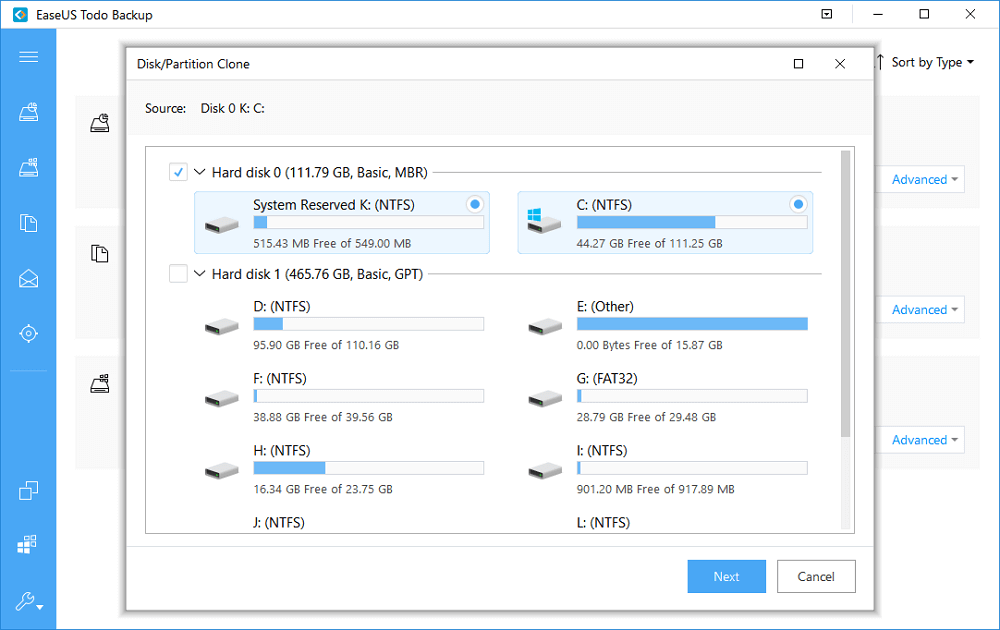 Step 3. Select the other SD card as the destination to save your data.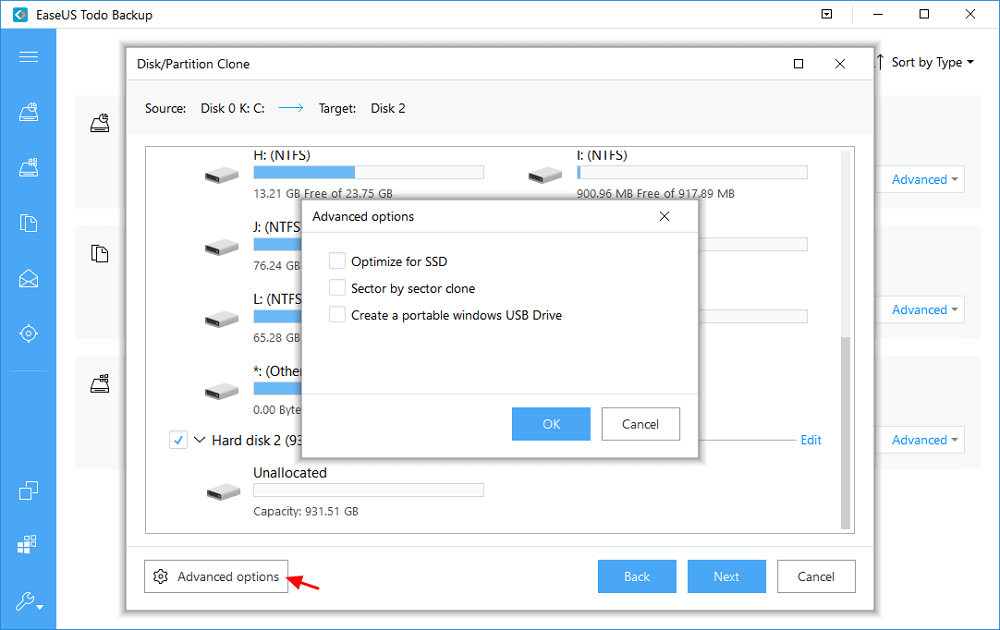 Step 4. Preview the disk layout and then click Proceed to execute the SD card cloning process.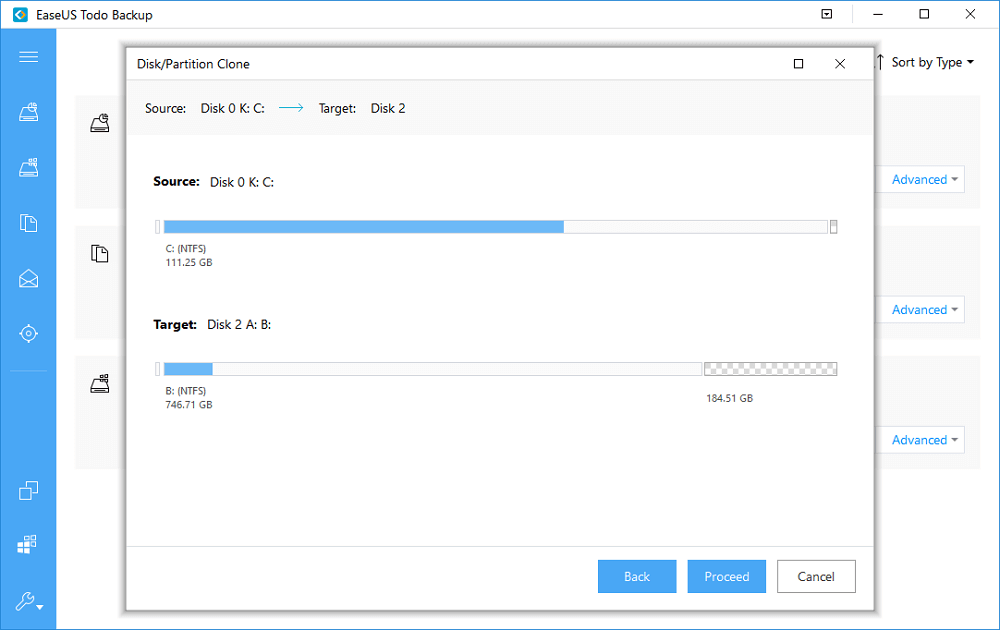 Way 4. Upload SD Card to Cloud as Backup
Applies to: Upload and save SD card data to Cloud drive as a backup.
Nowadays, Cloud drive is becoming a common tool for people to back up files and data. If you happen to have a Cloud drive, you can also backup your SD card data to Cloud drive.
For a step-by-step guide, follow the links below for help:
Format SD Card after Backing UP Data
After backing up SD card data, you can now apply an SD card formatter to format and reset your SD card to a healthy state again. Here, we'll show you the easiest way to format the SD card.
Format SD card Using File Explorer
Step 1. Connect SD card to PC and open File Explorer.
Step 2. Right-click on the connected SD card and select "Format".
Step 3. On the format window, select a proper file system among NTFS, FAT32, or exFAT. Click "Start".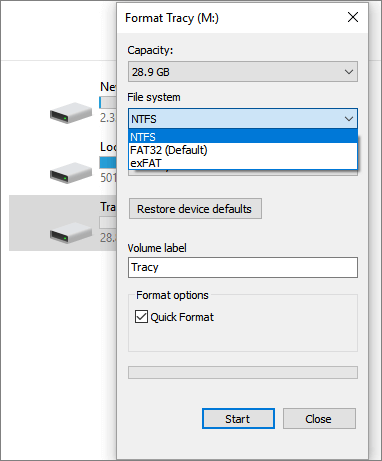 Conclusion
On this page, we explained why is vital to backup SD card and offered 4 ways to help you backup SD card data on Windows PC. Besides the SD card, we also suggest you try the above 4 methods to back up data on other types of storage devices like hard drive, external hard drive, USB, etc. on Windows 10/8/7. 
With the backup, you can always survive no matter your device is damaged, corrupted, or even dead.
Daisy is the Senior editor of the writing team for EaseUS. She has been working in EaseUS for over ten years, starting from a technical writer to a team leader of the content group. As a professional author for over 10 years, she writes a lot to help people overcome their tech troubles.

Author Jean has been writing tech articles since she was graduated from university. She has been part of the EaseUS team for over 5 years. Her special focuses are data recovery, disk partitioning, data space optimization, data backup and Mac OS. By the way, she's an aviation fan!
Taking everything into consideration, we can say that EaseUS Todo Backup Home can offer you a little extra sense of security with a set of advanced tools. The interface provides quick adaptation, every process guiding you all the way through so you don't get stuck or further damage your system rather than keeping it safe.

 Read More

EaseUS Todo Backup Free lets you create backups of your important files or your entire computer through its streamlined interface. Just choose the backup type you'd like to get started, and let the program do the reset.

 Read More

EaseUS includes all the features I expect from backup software like versioning, incremental backups, and scheduling. For more advanced users, EaseUS allows you to install a pre-boot environment onto your hard drive so you can use it to restore files without burning a CD or putting it on an external USB drive.

 Read More

EaseUS Todo Backup
Smart backup tool for your files and entire computer in Windows 10/8/7.