Data Security usually challenges most companies, whether big or small. Data leakage could cause incalculable damage. Therefore, data store becomes a hit to avoid data loss and save time for better user service. 
Speaking of Server backup, NAS can rank on the top location if you opt for low-cost and convenience. So, this article will cover how to use NAS Backup on Server or Windows 11/10/8.1/8/7. Then, check each part to get the main features of NAS and try a powerful PC transfer software - EaseUS Todo PCTrans to create a backup job to that file-level computer data storage server.
PAGE CONTENT:
What Is A Nas Backup Used For
How Does A Nas Backup Work
Create A Backup File with Powerful Software
How to Create A Windows Server Backup to NAS
Must-read Tips to Protect NAS Backup
To Sum Up
What Is A NAS Backup Used For?
Network-attached storage, abbr NAS, is a computer storage device that can be accessed directly over the network, making it easy for home and business users to share and access large amounts of data at any time. In addition, NAS is cheaper and faster than cloud service, which often costs more to buy capacity.
As we said, NAS Backup provides a way for personal and Server users to back up massive data through a network instead of another storage device directly connected to the computer. If you want to store info shared with other co-workers, it lets one thing come true - multiple computers share the same backup server.
You may be interested in Server Computer:
How Does A NAS Backup Work?
1 - NAS allows to add large-capacity NAS to the network. 
When this device is added to all devices in a home or business, it means that all PCs under the network can visit the NAS network drive at the same time and share essential files, photos, and so on.
2 - Support NAS Streaming Media
NAS backup server allows stream transmission on any supported device like a set-top box, TV, or console.
3. Share Technology
NAS also supports FTP (short for File Transfer Protocol) and SFTP (short for SSH File Transfer Protocol). That Technology performs excellent while you want someone you trust to check files. Besides NAS backup, here is another section about NAS cloud backup, a storage service based on the cloud. (Not our point today)
Create A Backup File with Powerful Software
You can move the backup file to a NAS device for data backup. To do it, reliable software can back up your programs, files, and settings on an image file. This software we recommend to do the backup is EaseUS Todo PCTrans, which can help you to do these jobs:
Back up all files, programs, and settings on a zip file. 
Restore the applications and data of old PC to new PC or new system on a different network.
Move files, installed programs, user accounts, and domain accounts from old PC to new PC.
Download software and start backup:
Note: This software can not copy the entire system. If your server computer needs to back up OS, please check another software - EaseUS Todo Backup.
EaseUS Todo PCTrans Technician
Your bright Windows Server file transfer software.
 Unlimited file transfer between Servers.
 Transfer programs apps without reinstallation.
 Transfer account settings to the new Server computer.
 Data rescue, find product key for installed programs.
How to Create A Windows Server Backup to NAS
Here is the step-by-step guide to set backup:
 Notice:

Choose the right backup location to save the backup file, such as \\MyNASName\backup-folder. Now, following steps.
Step 1. Create a backup image of installed apps
1. Launch EaseUS Todo PCTrans on your PC and go to "Backup & Restore", click "Start" to continue.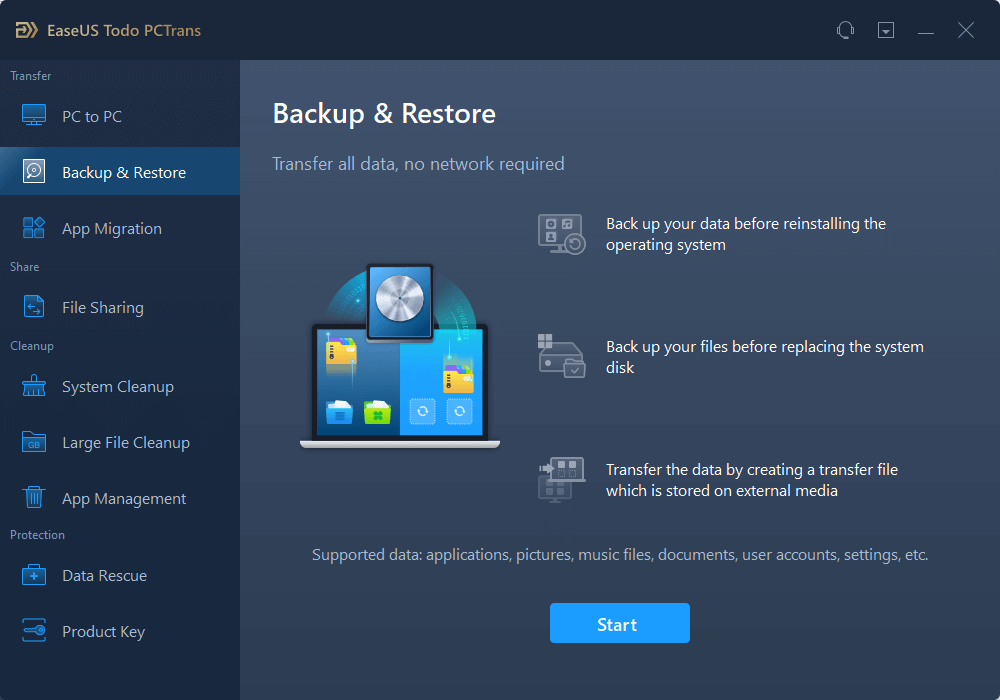 2. Select "Data Backup" on the Backup Method window and click "Next" to continue.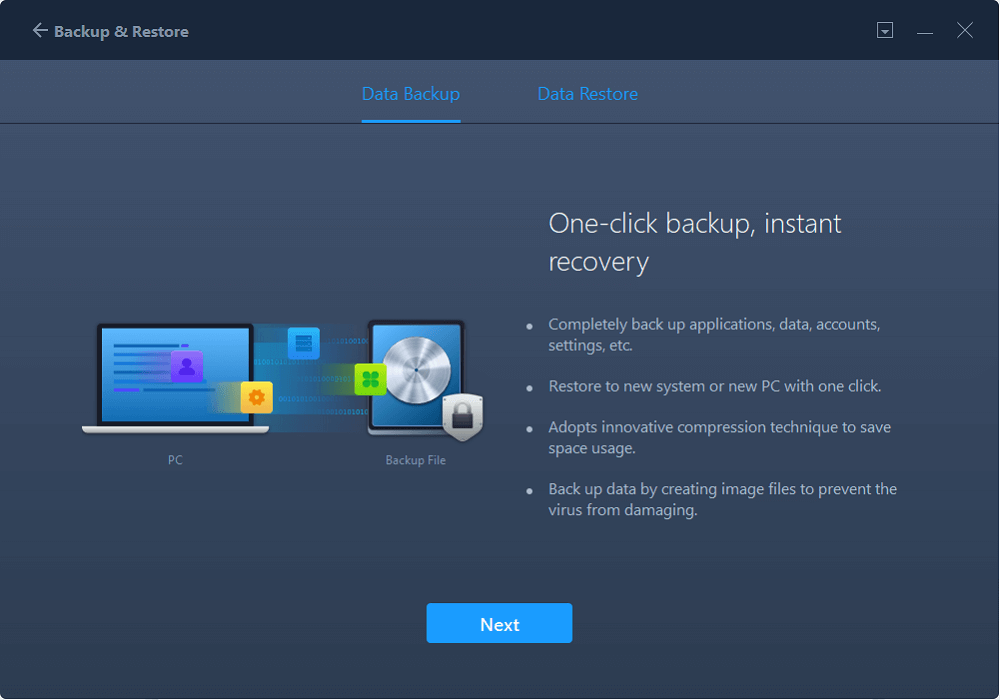 3. Click "Browse" to set a target location for saving the backup file. 
4. On the "Application" section, select applications that you want to back up.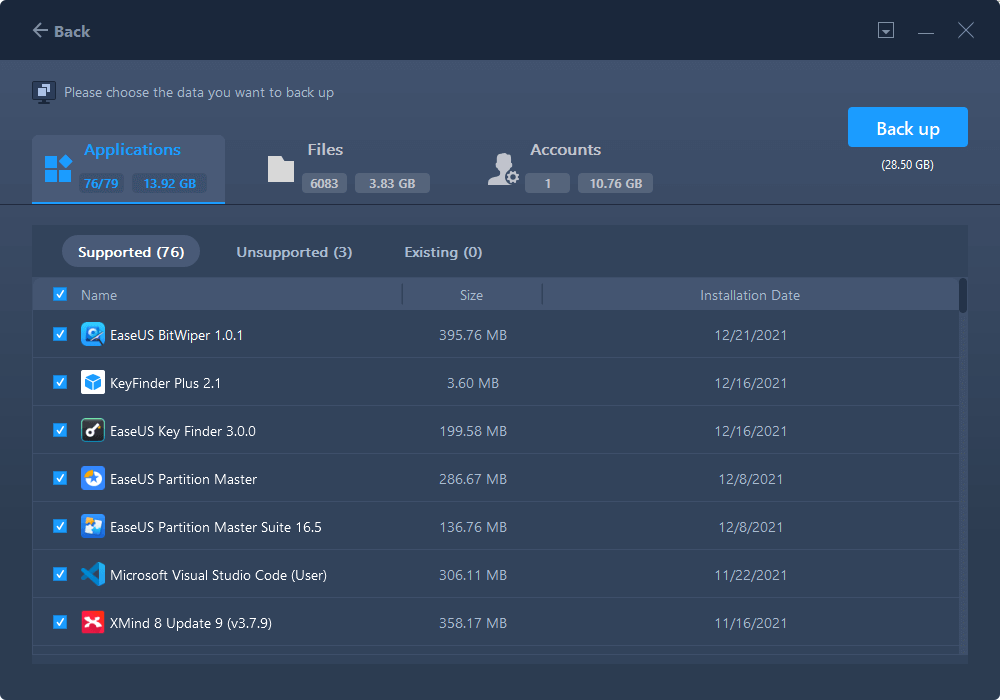 5. Last, click "Back up" to start creating the backup image of selected applications. When the process to completes, continue with Step 2.
Step 2. Restore apps from the created backup file
Note: If the app exists on your PC, it won't restore the app image to your PC. You'll need to uninstall the existing one and retry again with the next guidelines.
1. Copy and save the backup file to your target computer, and run EaseUS Todo PCTrans.
On the "Backup & Restore" section, click "Start" to continue, then select "Data Restore" as the transfer mode.
2. Click "Browse" to select the EaseUS Todo PCTrans image and click "Restore" to move on.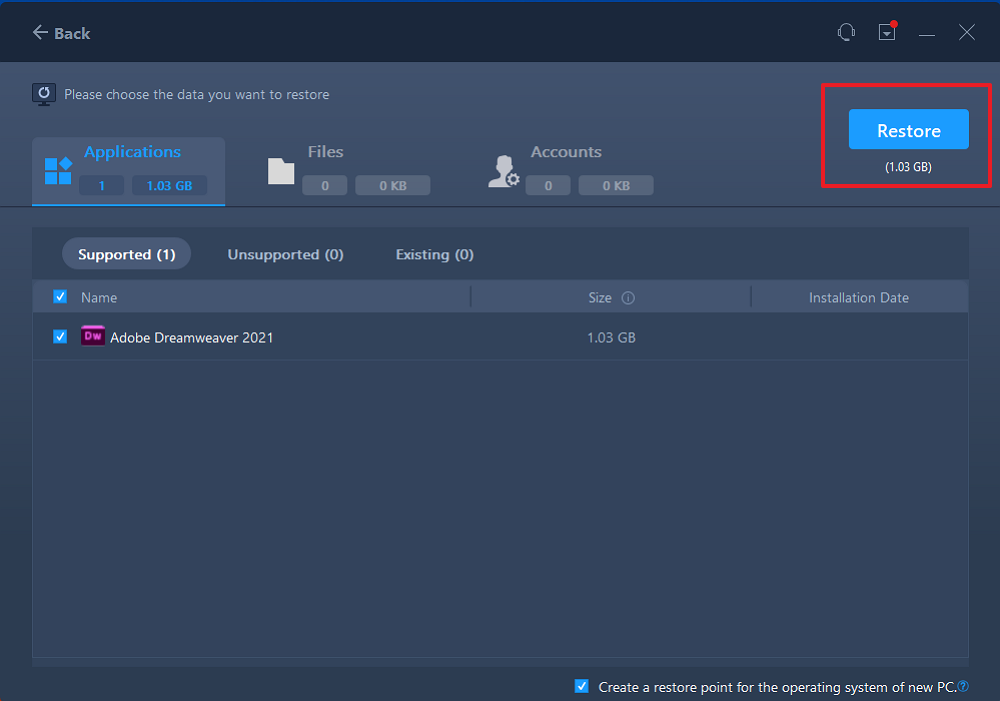 3. On the Application section, tick programs and applications that you want to restore from the image file and click "Restore".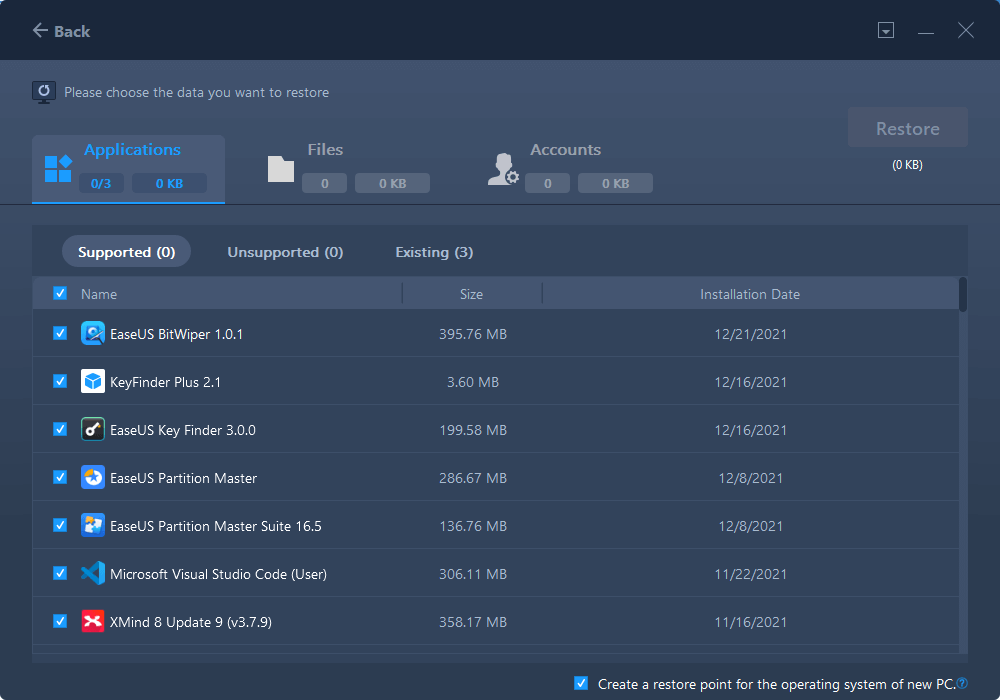 Moreover, you can start to make a copy with EaseUS Todo PCTrans on all Windows versions for personal use. Even if the PC suddenly met an unexpected crash, the "Data Rescue" function would bring all data to another computer.
Must-read Tips to Protect NAS Backup
NAS storage acts well to catch sensitive data. So if it is damaged, the data stored on the device fails to restore.
Set A Firewall
The firewall can monitor the traffic going to the NAS. In addition, you can set an allowlist, which contains the traffic that is allowed to enter.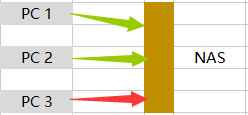 Update NAS Server to the Latest Version
One of the simplest ways to keep backup safe is to update the Server in time. In addition, updating your Server frequently can improve server performance and help the device eliminate dangerous vulnerabilities.
To Sum Up
This article is mentioned the basic features of network-attached storage. In total, it is a cost-saving and trustworthy storage solution for server users. We discussed the former part of using third-party software to complete the necessary data copy. 
We delay backup on the to-do list and regret why didn't you make a backup earlier. However, the best time to back up is Now!!!
Time to download EaseUS Todo PCTrans:
About the Author
Updated by Tracy King 
Tracy joined in EaseUS in 2013 and has been working with EaseUS content team for over 7 years. Being enthusiastic in computing and technology, she writes tech how-to articles and share technical solutions about Windows & Mac data recovery, file/system backup and recovery, partition management and iOS/Android data recovery.

Roxanne is one of the main contributors to EaseUS and has created multiple posts on digital devices like PCs, Mobile phones, tablets, Mac, etc. She loves to share ideas with people of the same interest.
Reviews and Awards
EaseUS Todo PCTrans Free is a useful and and reliable software solution created to serve in computer migration operations, be it from one machine to another or from an earlier version of your OS to a newer one.

 Read More

EaseUS Todo PCTrans is by the folks at EaseUS who make incredible tools that let you manage your backups and recover your dead hard disks. While it is not an official tool, EaseUS has a reputation for being very good with their software and code.

Read More

It offers the ability to move your entire user account from your old computer, meaning everything is quickly migrated. You still get to keep your Windows installation (and the relevant drivers for your new PC), but you also get all your apps, settings, preferences, images, documents and other important data.

 Read More