Windows 8 disk management features
Right-click My Computer, select Manage -> Storage -> Disk Management, open Windows built-in Disk Management, you can do following operations on Windows 8 or Windows 8.1 32 bit or 64 bit with Disk Management:
Create, delete and format volume
Add or change the drive letter of the volume
Extend and shrink volume
Convert basic disk to dynamic disk
Explore, open volume
Convert MBR disk to GPT disk or convert GPT disk to MBR disk
Convert dynamic disk to basic disk, but you must delete all dynamic volumes before converting.
Mark partition as active, etc.
Although there are some improvements in Disk Management in Windows 8, it still has many limitations in partition management. (Please refer to the comparison table below). Because some advanced partition management in Windows 8 is still unavailable when you find your system partition is out of space which will be in red as below:

In this situation, people have to seek the best partition manager software for Windows 8. EaseUS Partition Master, a comprehensive free partition software that can have more useful functions than Windows Disk Management.
EaseUS Partition Master VS Windows 8 Disk Management
Recommend: Extend C drive in Windows 8 with EaseUS Partition Master
As magic Windows 8 disk manager, EaseUS Partition Master can extend Windows 8 32-bit and 64-bit system partition safely with simple operations by its "Resize/Move partition" feature. Moreover, EaseUS Partition Master can extend NTFS system partition without reboot.
Video tutorial for how to manage Windows 8/7 partition with EaseUS Partition Master Free
The following is step-by-step instructions to extend Windows 8/7 system partition:
Step 1: Launch EaseUS Partition Master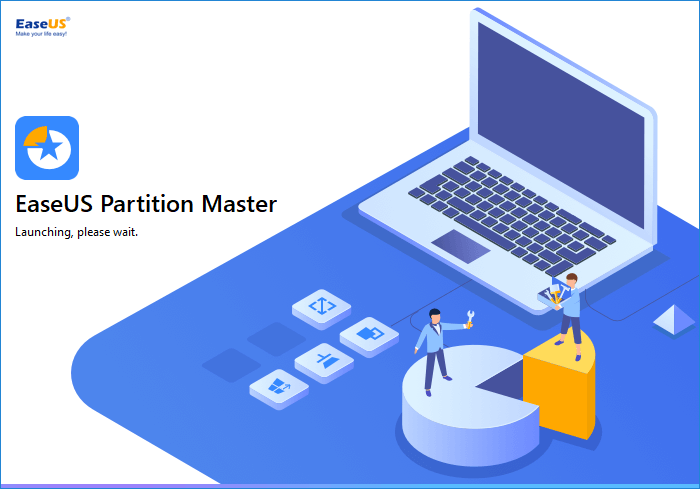 Step 2: Increase C drive space
1. Shrink partition to free up unallocated space:
Right-click on a partition next to the C: drive and select "Resize/Move".
Drag either end of the partition to shrink and leave unallocated space behind the system C: drive and click "OK".
2. Right-click on C: drive and select "Resize/Move".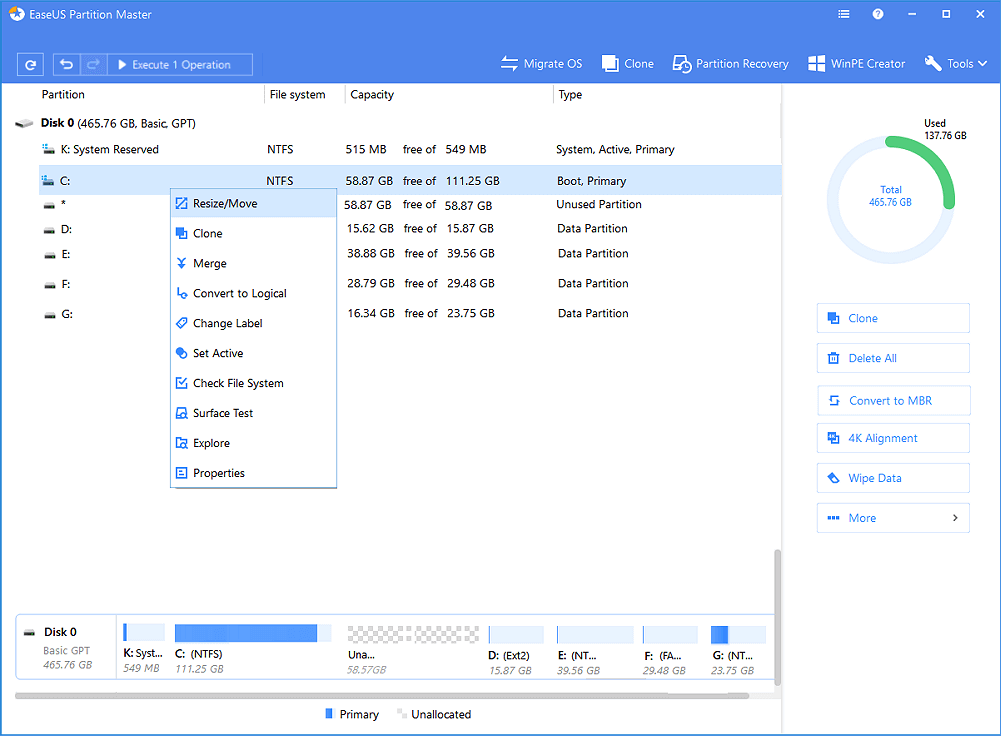 3. Drag the system partition end into unallocated space so to add space to C: drive.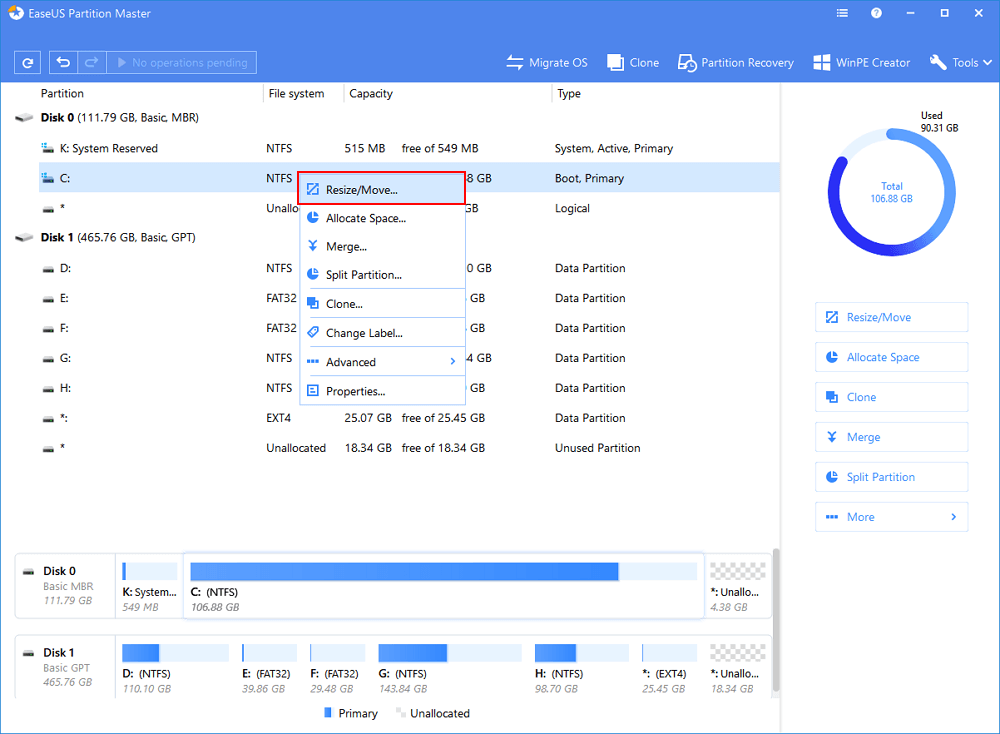 Step 3: Keep all changes to extend C: drive
After EaseUS Partition Master executes these operations, you will see the Windows 8 or Windows 7 system partition has been extended successfully in Disk Management.