
About the Author
Hot Topics in 2022
How to Partition SD Card for Android
Workable Solutions
Step-by-step Troubleshooting
Part 1. Prepare SD Card

#1. Prepare Used or Old SD Card - Back Up Data...Full steps

#2. Select A Right New SD Card...Full steps

Part 2. Pick Up SD Card Partition Tool

#1. EaseUS Partition Master...Full steps

#2. Disk Management...Full steps

Part 3. Partition SD Card for Android

#1. EaseUS Partition Master...Full steps

#2. Disk Management...Full steps

Part 4. Extend Android Storage/Internal Memory with Partitioned SD Card
Step 1. Shut down your phone and insert the SD card to your SD card slot correctly; Step 2. Reboot your Phone...Full steps
This page covers the complete process to guide you prepart SD card, select a partitin tool to partition SD card, and set up SD card as Android internal memory or storage. Follow throught to see how to extend your Android device with SD card now:
How can I partition SD card for Android
"Like many of you, I have a Samsung Galaxy Precedent that is quickly filling up internal memory. I happen to know that Link2SD can move apps to an SD card so to free up the internal memory. But the problem is that I have no idea about how to partition my SD card. Does anyone have step-by-step instructions on how to do this job?"
"Hey, does any one know how to add a new SD card to extend the internal storage on Android phone? I need to use my phone to shoot shot videos with my Android phone. But the phone gets full immediately. I'm thinking to buy a new SD card so to extend the storage. How do I do this?"
A partition is simply a logical division of mass storage or memory into isolated subdivisions. This is normally done to help reduce the burden of internal storage on the device. When you use an Android phone which lacks internal memory, you may need to partition the SD memory card inside the device to extend the internal storage.
So how to partition Android SD card and release more storage space for Android internal memory? For example: To make the SD card a second storage location for pictures, music, videos or move installed applications to the card. Note that the ways to partition SD card may vary based on different needs. Fortunately, the whole process is almost the same. Here we'll offer you simple steps to make everything easy for you in the below.
Part 1. Prepare SD Card
Before start partitioning the SD card, here are some preparation tips for you to follow. This is also the key point that you can do to protect your SD card data.
# 1. Prepare Used or Old SD Card - Back Up Data
In order to avoid unexpected data loss issue, it's recommended to backup data on SD card to an external storage device or computer first.
Step 1. Extract the used SD card and connect to your computer.
Step 2. Extract all valuable data to PC via Copy & Paste or using reliable backup software.
For more details, see also: How to backup data on SD card.
Step 3. After the backup, empty the SD card by deleting all partitions and data.
You can use Disk Management to right-click SD card partitions and select to "Delete volume".
# 2. Select A Right New SD Card
If you need a new SD card, remember to pick up the right card. As we know that there are many types of SD card and the capacity of each SD card is different.
SD card: 128MB - 2GB, FAT32
SDHC card: 2GB - 32GB, FAT32
SDXC card: 32 - 2TB, exFAT
SDUC card: 2TB - 128TB, exFAT
For the average storage needs, SDXC card is preferable.
Part 2. Pick Up SD Card Partition Tool
After preparing the SD card,you can partition the card with a reliable SD card partition tool. It allows you to create partitions on the SD card to funnel a rooted device's applications to the card. In this case, you can install and run your programs from the card.
Here, we'd like to recommend two SD card partition tools for you to extend Android storage:
#1. Partition Software - EaseUS Partition Master (100% Work & Professional)
EaseUS partition software is a reliable disk management tool that can make SD card partitioning job much easier. It supports to create an FAT 32 primary partition to be used as your "SD Card", and a second partition in EXT which will become your new " Internal memory ".
#2.  Windows Built-in Tool - Disk Management (Free)
Windows Disk Management is a built-in tool on Windows OS. It mainly works to manage hard drive on Windows PC. It also works to partition SD card for Android users by creating a new FAT32 partition for extending storage.
 Notice:

Windows can only recognize the first primary partition on a removable device (USB flash drive, pen drive, SD card). If there isn't any primary partition, the first logical partition will be recognized. Disk Management only supports to create NTFS or FAT32 partition, as a result, you cannot create a second EXT partition to increase Android internal memory.
Part 3. How to Partition SD Card for Android
As recommended in Part 2, there are two ways that you can apply to partition SD card. Pick up either one and follow the tutorial steps in this part to extend your Android phone capacity or internal memory now.
#1. Partition Android SD card with EaseUS partition tool
Works to: Repartition old SD card, partition new SD card to extend both Android storage and internal memory.
If your SD card still contains partition, you can now delete the whole partition to leave unallocated space on the SD card using EaseUS Partition Master:
Launch EaseUS Partition Master > Right-click SD card partition > Select "Delete" > "Ok".
After this, you can repartition the SD card and create the new partition for extending internal storage on Android SD card with the following guidelines using EaseUS partition tool:
Note that to extend the Android storage, you need an FAT32 partition. To increase Android intenral memory, you need an EXT partition for moving installed applications. Therefore, you need to create two partitions: 1) An FAT32 partition; 2). An EXT partition.
All you need is to set different capacity for each partition and remember to set . The steps are all the same as listed here:
Step 1. Launch EaseUS Partition Master. On the main window, right-click on the unallocated space on your hard drive or external storage device and select "Create".
Step 2. Adjust the partition size, file system (Choose the file system based on your need), label, etc. for the new partition and click "OK" to continue.
Step 3. Click on the "Execute 1 Task(s)" button and create a new partition by clicking "Apply".
Watch the following video tutorial and learn how to create a partition in NTFS, FAT, or EXT file system.
#2. Partition SD Card as Android Data Card with Disk Management
Works to: Partition SD card as data card for Android phone.
As we've mentioned above, Disk Management indeed works to extend Android storage as a data card. You can use it to create a single FAT32 partition, using it to save your Android data like photos, videos, music, etc.
Here are the steps how to use Disk Management to create partition on SD card:
Step 1. Press Windows + R keys to bring up the Run box, type diskmgmt.msc and hit Enter to open Disk Management.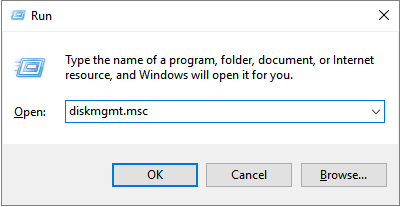 Step 2. Right-click on the unallocated space of your SD card and select "New Simple Volume".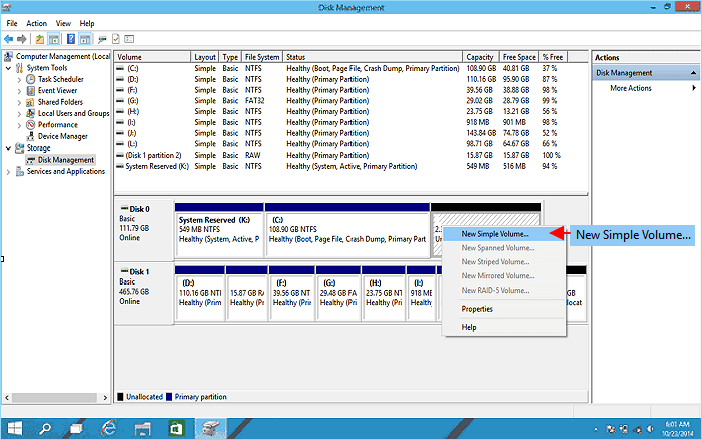 Step 3. Enter the New Simple Volume Wizard interface by clicking "Next" and specify a volume size.
Step 4. Assign Drive Letter or Path, then format the partition into FAT32. Click "Finish" to complete the process.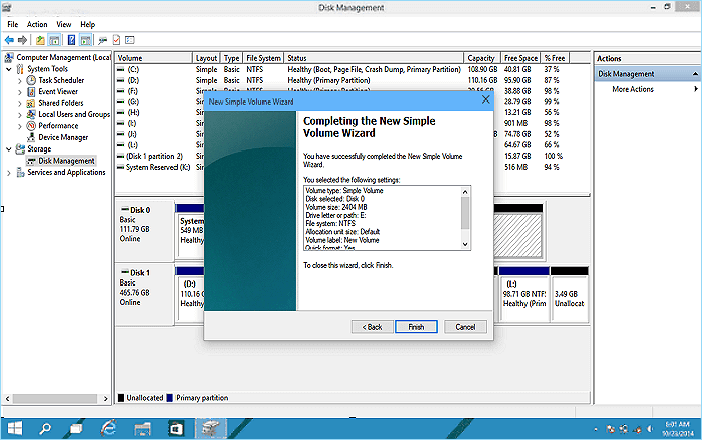 After this, you can follow Part 4 to extend Android storage or memory.
Part 4. Extend Android Storage/Internal Memory with Partitioned SD Card
After partitioning SD card, you may now follow tips here to extend your Android phone storage and internal memory.
Step 1. Shut down your phone and insert the SD card to your SD card slot correctly.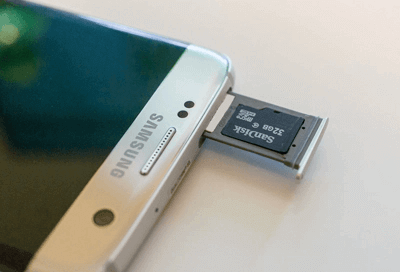 Step 2. Reboot your Phone.
Step 3. Set up SD card on Andriod phone:
If you are using the latest Android phone or new Android devices with Android 6.0 or later, you don't need to do anything. Once you insert the card and reboot the phone, the card will be detected automatically: FAT32 partition as data card; EXT partition as internal memory.
If you are still using an old device with Android 5.0 or even older version, set it up with the following tips:
1. Go to Settings > Storage > Tap your SD card.
2. Tap the three dots and select "Format as internal" or "Format as portable".
3. Select the desired option to format your sd card and finish the process.
Step 4. After this, you can use your SD card as internal or portable storage on your Android phone now.
Conclusion
As you can see, partitioning the SD card is the best way to save internal memory for an old Android phone. It is helpful to speed up the Android operating system. So you can get better performance of your phone
On this page, we introduced two SD card partition tools for you to extend Android internal memory or storage. Both tools are easy to use and efficient in partitioning SD card as storage card.
However, due to the shortage of Disk Management, to extend Android internal memory, you must apply EaseUS Partition Master to create an EXT partition so as to allow the Android phone to detect it as internal memory.
About the Author

Roxanne is one of the main contributors to EaseUS and has created multiple posts on digital devices like PCs, Mobile phones, tablets, Mac, etc. She loves to share ideas with people of the same interest.
Daisy is the Senior editor of the writing team for EaseUS. She has been working in EaseUS for over ten years, starting from a technical writer to a team leader of the content group. As a professional author for over 10 years, she writes a lot to help people overcome their tech troubles.
Product Reviews
I love that the changes you make with EaseUS Partition Master Free aren't immediately applied to the disks. It makes it way easier to play out what will happen after you've made all the changes. I also think the overall look and feel of EaseUS Partition Master Free makes whatever you're doing with your computer's partitions easy.

 Read More

Partition Master Free can Resize, Move, Merge, Migrate, and Copy disks or partitions; convert to local, change label, defragment, check and explore partition; and much more. A premium upgrade adds free tech support and the ability to resize dynamic volumes.

 Read More

It won't hot image your drives or align them, but since it's coupled with a partition manager, it allows you do perform many tasks at once, instead of just cloning drives. You can move partitions around, resize them, defragment, and more, along with the other tools you'd expect from a cloning tool.

 Read More