PAGE CONTENT:
Part 1: Extract Android SD Card Data
Part 2: Wipe All Data on Andriod SD Card
Part 3: Partitioning Andriod SD card with EaseUS Partitioning Tool
"Like many of you, I have a Samsung Galaxy Precedent that is quickly filling up internal memory. I have successfully rooted my phone but now want to use Link2SD to move apps to my SD card. So I can free up some space. But the problem is that I have no idea about how to partition my SD card. Does anyone have step-by-step instructions on how to do this job?"
A partition is simply a logical division of mass storage or memory into isolated subdivisions. This is normally done to help reduce the burden of the internal storage on the device. When you use an Android phone which lacks internal memory, you may need to partition the SD memory card inside the device to save more space on the internal storage. You can do it with a reliable SD card partition tool. It allows you to create partitions on the SD card to funnel a rooted device's applications to the card. In this case, you can install and run your programs from the card.
 Notice:

Windows can only recognize the first primary partition on a removable device (USB flash drive, pen drive, SD card). If there isn't any primary partition, the first logical partition will be recognized. The newly created partition will not have a drive letter, and it cannot be recognized by Windows Explorer.
Disconnect the SD card from your computer and plug it into your android device. Then, your old Android phone can recognize the SD card.
How can I partition SD card for Android
So how to partition Android SD card and release more storage space on for Android internal memory? Here we'll offer you simple steps to make everything easy for you in the below.
Part 1: Extract Android SD card data
In order to avoid unexpected data loss issue, it's recommended to backup data on SD card to an external storage device or computer first. You can directly connect the SD card to your PC and extract all valuable data to PC.
Part 2: Wipe all data on Android SD card with SD card partition tool
EaseUS partition software is a reliable disk management tool that can make SD card partitioning job much easier. Here your first partition should be FAT 32 Primary which would be used as your "SD Card", Your second partition will be your EXT 4 primary partition which will become your new " Internal memory ". Now follow the steps to partition SD card:
Step 1: Launch EaseUS Partition Master, right-click the partition you want to erase data from, and choose "Wipe Data".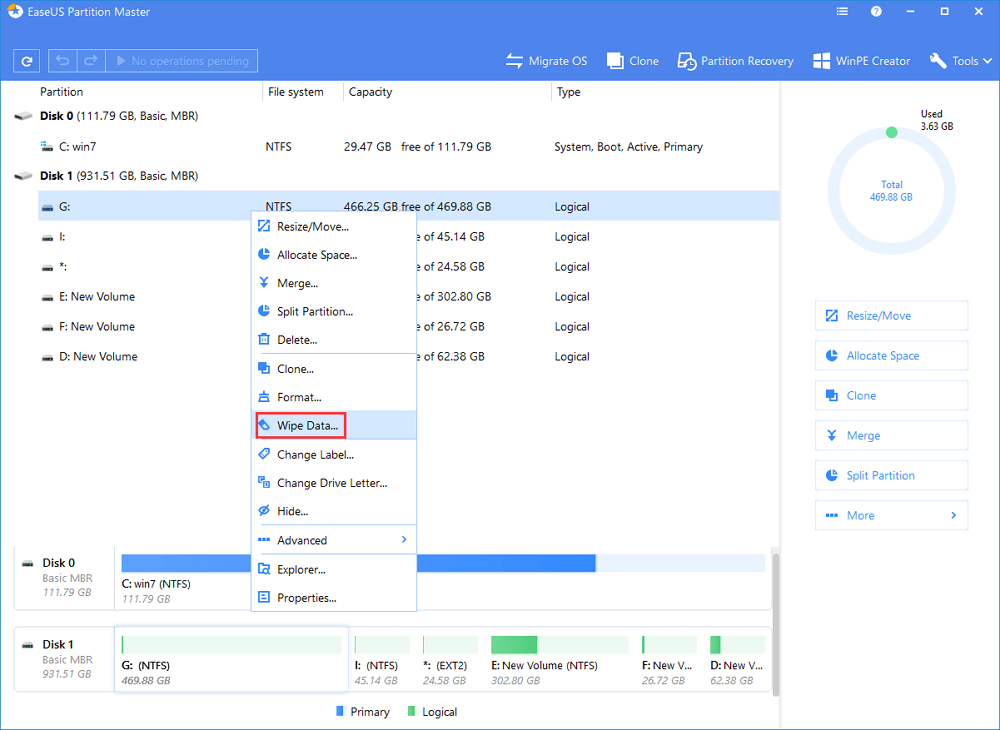 Step 2: In the new window, set the time for which you want to wipe your partition, then click "OK".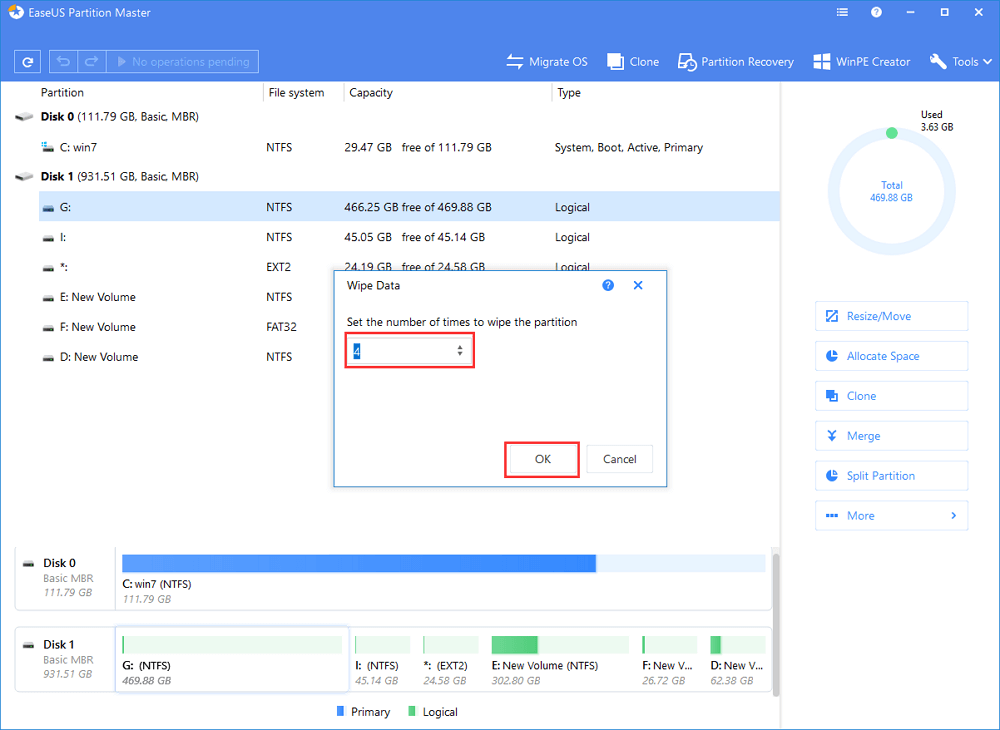 Step 3: Click the "Execute Operation" button in the top-right corner, check the changes, then click "Apply" to wipe the data on your partition.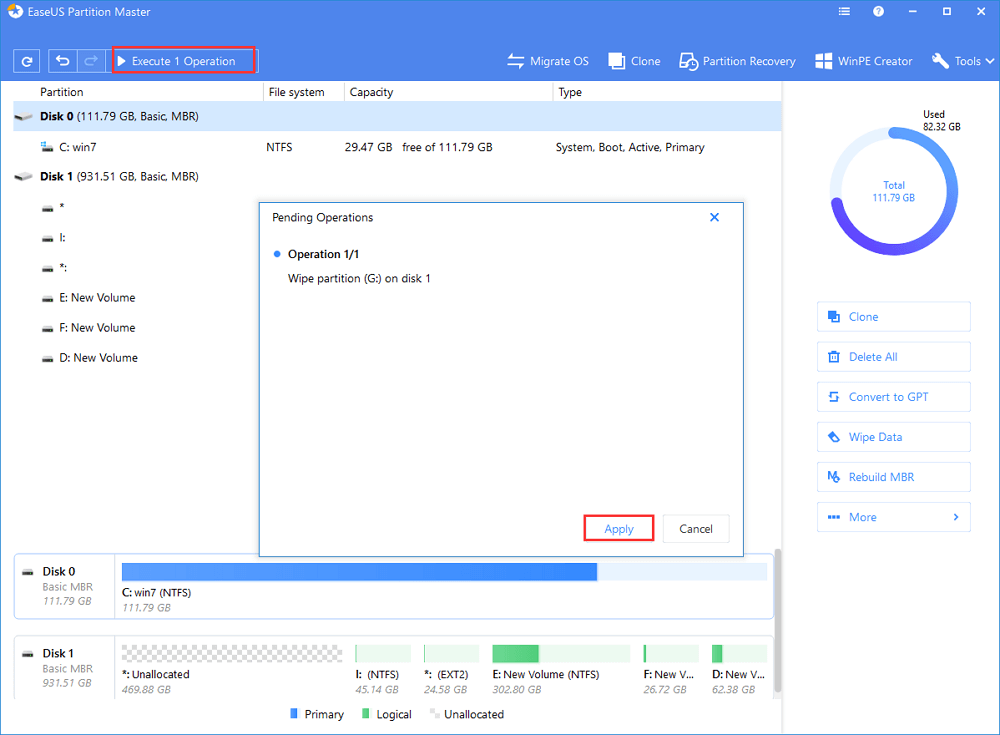 Part 3: Partition Android SD card with EaseUS partition tool
After wiping all data from the SD card, you can now delete the whole partition on the card to leave unallocated space to repartition the SD card and create the new partition for extending internal storage on Android SD card. Let's follow the offered guidelines to repartition Android SD card with EaseUS partition tool and extend Android internal memory with ease:
Step 1: Launch EaseUS Partition Master on your PC
On the main interface, right-click on the partition of the SD card, USB or external hard drive and select "Delete".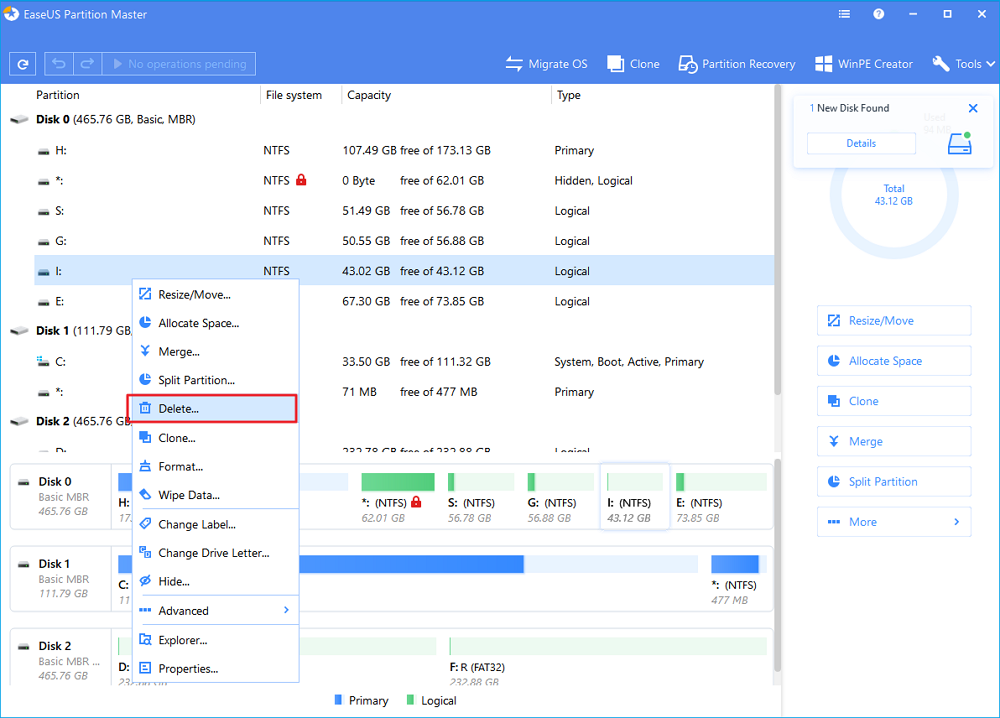 Step 2: Confirm the deletion
Step 3: Create a new partition
On the main window, right-click on the unallocated space on your hard drive or external storage device and select "Create".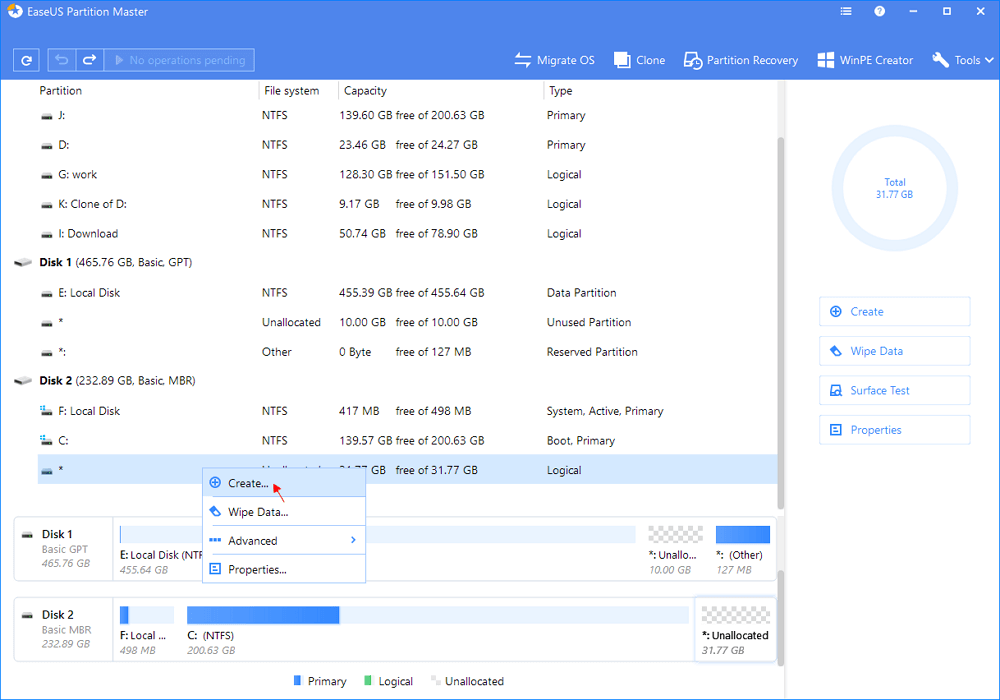 Step 4: Adjust the new partition size, file system, label, etc.
Set the size, partition label, drive letter, file system, etc. for the new partition and click "OK" to continue.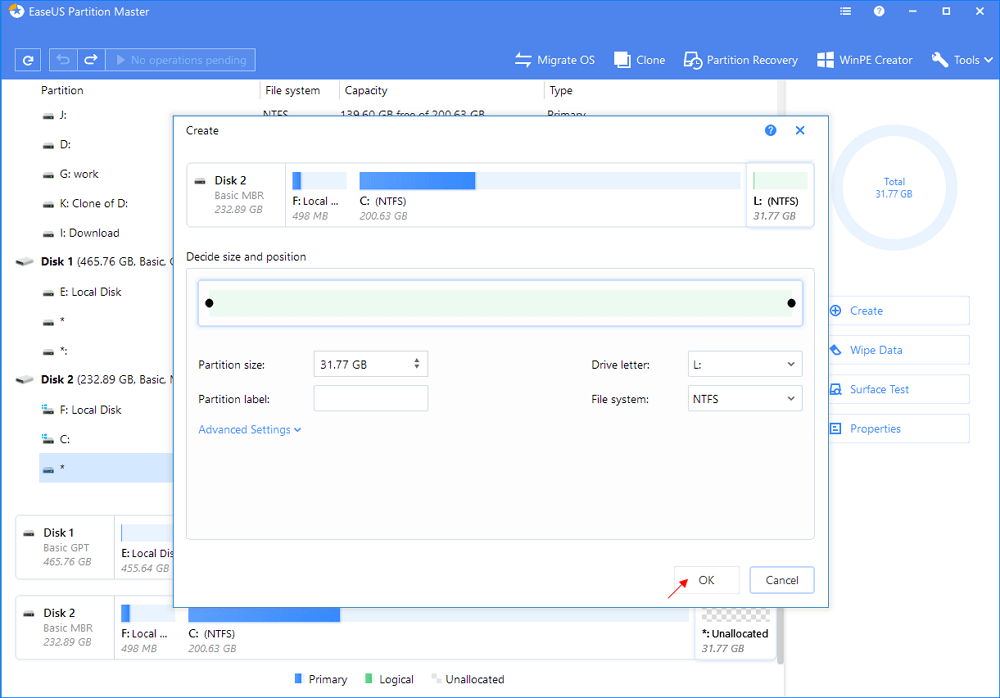 Step 5: Apply your changes
Click on the "Execute Operation" button and confirm to create a new partition by clicking "Apply".
As you can see, partitioning the SD card is the best way to save internal memory for an old Android phone. It is helpful to speed up the Android operating system. So you can get a better performance of your phone. And except for this advantage, partitioning SD card also allows you to create storage space for a recovery image. It is useful when you want to restore your system and data from a disaster.