HELP! My 3DS Won't Read SD Card
"My 32GB micro SD card is getting pretty full, so I swap the card with a 64GB micro SD card that was bought on Cyber Monday last November when it was on sale. First, I transferred some files from the old 32GB card to the desktop, and then put them over onto the 64GB card, thinking this might have been done successfully. To my huge surprise, when I insert the 64GB card back to the console, a message immediately come up, saying could not detect an SD card! All the software, files, data on the SD card could not be displayed. What's the matter? The card works no problem on my camera...For my case, how to make Nintendo 3DS system read SD card over 32GB?"
A number of factors are prone to cause memory card unreadable, inaccessible, unrecognizable issues in 3DS console system. For example, your SD card switch is locked; bad contact with 3DS. Usually, such problems can be easily resolved by switching lock to unlock slot or trying turning 3DS off, taking the card out and turning it on.
But if the error comes right after you purchased a new memory storage card over 32GB, one of the most common symptoms of Nintendo 2DS, 3DS, 3DS XL, New 3DS and New 3DS XL is not detecting SD card, according to cards compatibility. So far, Nintendo system supports SD memory cards up to 2GB, SDHC memory cards up to 32GB, the rest SDXC and fast-transfer UHS-type memory cards are not compatible.
How to Make 64GB or Higher Capacity Memory Cards Readable in 3DS?
Quite a lot of computer savvy have tested a 64GB memory card on 3DS, it works fine. How did they make it happen? Don't worry, you don't have to know all the tactics, use a tool to help. Since Nintendo console needs a FAT32 file system for SD card and for micro SD card, while your 64GB SDXC is usually formatted by default in exFAT, you can make it work by converting exFAT to FAT32 by using EaseUS free partition software.
Note that formatting or reformatting will erase everything on the card, make sure that you've backed up all the important items. Now try to free download EaseUS Partition Master, and format SD card with over 32GB capacity to FAT32 file system so that it can run properly on 3DS.
Step 1. Insert SD card into a computer (Windows 10/8.1/8/7/XP/Vista all supported) and launch EaseUS Partition Master Free.
Step 2. Right-click the SD card and choose "Format partition".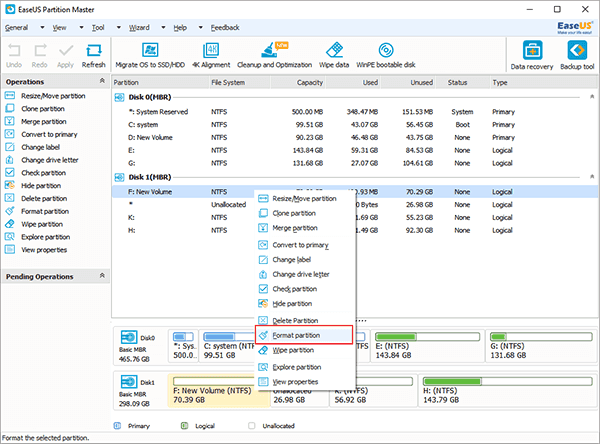 Step 3. A mini window pops out, on which you can edit the partition label and choose a file system. Here you should choose FAT32. Click "OK".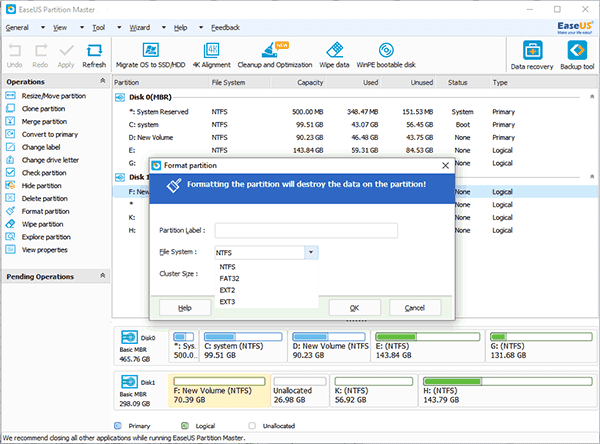 Step 4. Apply the changes you've made by turning back to the main window.
Now try to reconnect the over-capacity SD card to your 3DS. I hope you won't receive the error message "SD card is not detected" or "unable to read SD card". Good luck.