
About the Author
Hot Topics in 2022
Can I Format Hard Disk Drive with Vista? Yes, Your Guide Is Here
Updated by
Sherly
on Jan 11, 2023
Looking for ways of formatting a drive on Windows Vista? Let's help you find them.
Windows Vista was the 6th major Windows NT operating system released by Microsoft. Back in 2007, Vista was all the buzz, as it had been over 5 years since Windows XP was released. Therefore, marking the largest gap between the release of two Windows.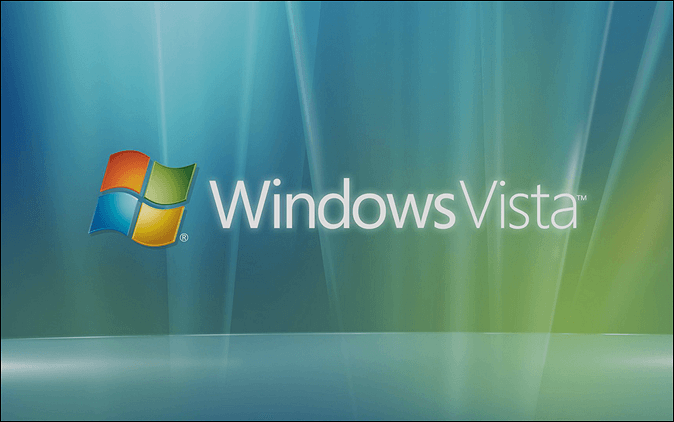 The gap was succeeded only by the time frame between Windows 10 and 11, which is around 6 years. But, considering Windows 10 was constantly changed and upgraded, many people didn't even pay any attention to that.
Now, Windows Vista has many great visuals but not-so-great performance. In fact, it was one of the buggiest initial releases of Microsoft. One of the issues users faced was formatting. So, let's dive in and tell you how you can deal with that.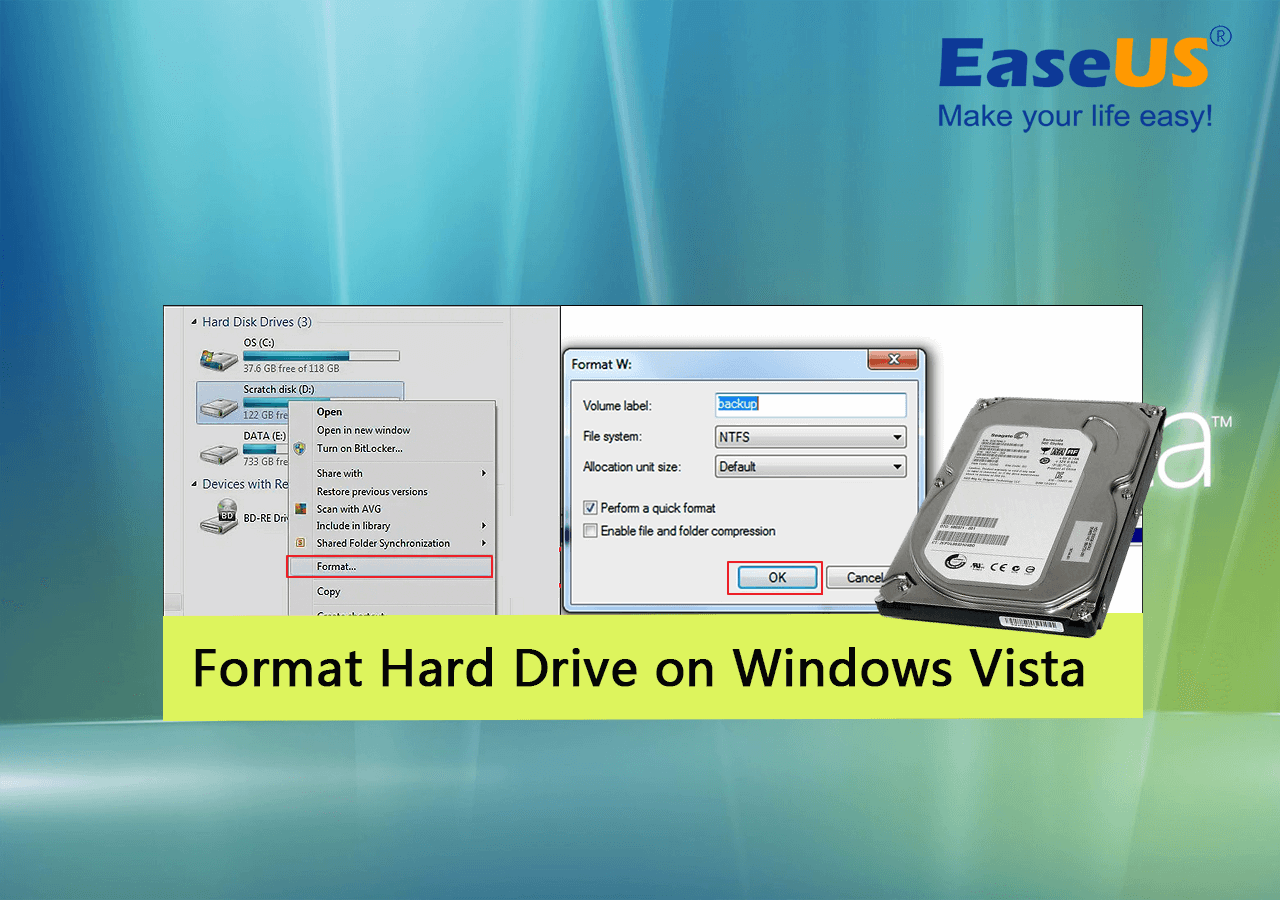 Windows Vista's release was highly anticipated. However, its performance was less-than-stellar, and it faced immense criticism. One of the major reasons behind that was its ability to hog bandwidth, ram, and CPU—not allowing any extensive gaming or productivity performances.
Despite that, according to February 2022 reports, around 0.18% of computers still have Windows Vista up and running. While Windows 7 and later 8 and 10 were great successes, there are still some people who stick to Windows Vista.
Hence, a lot of people look for ways to understand how to format hard drives on Windows Vista. You might be thinking, is the process any different than Windows OS later on? Only slightly, but it still requires proper understanding.
If you also have newer Windows operating systems and need need a detailed guide to format hard drive, follow the guide here:
In this article, we're going to explore a few important ways of doing it on Windows Vista. So, let's keep digging.
Guide 1. Format Hard Disk Drive on Vista with Disk Formatting Software
The first and perhaps the most reliable way of formatting a hard drive on Windows Vista is using a third-party tool. Remember, it's been 5 years since the official support for Windows Vista ended (2017). In other words, it's an end-of-like product.
So, its explorer or the pertaining tools aren't as reliable as a professional tool like EaseUS Partition Master Free. It's a remarkable tool that allows you to easily conduct formatting, merging or other storage-related tasks.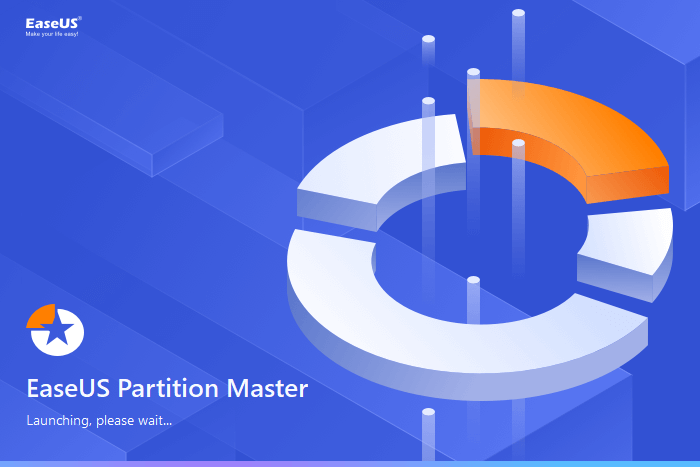 These factors make it a viable option to help you format or handle your drives on Windows Vista. So, here's how you can do that:
Step 1. Run EaseUS Partition Master, right-click the hard drive partition you intend to format and choose "Format".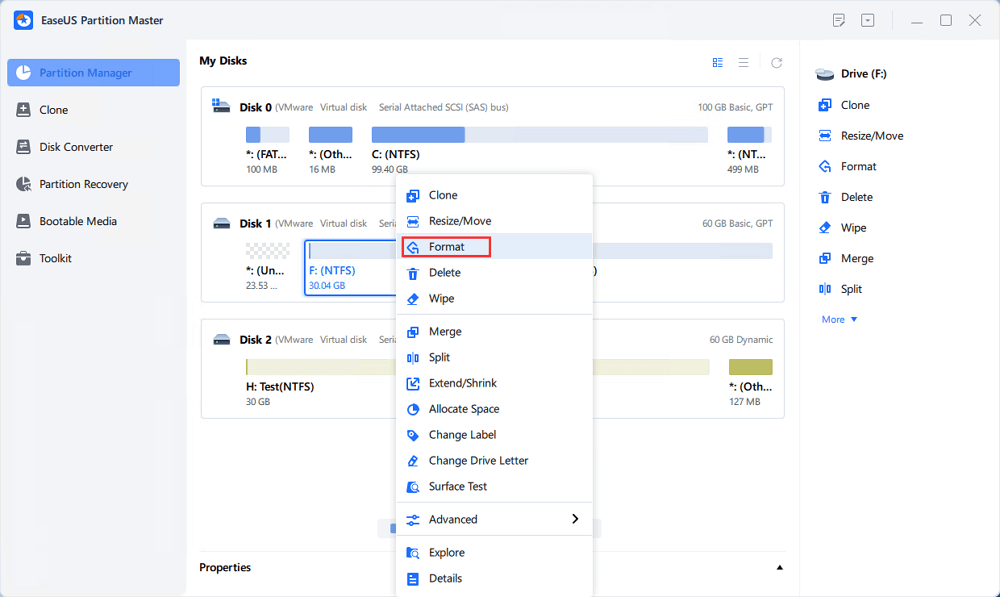 Step 2. In the new window, set the Partition label, File system (NTFS/FAT32/EXT2/EXT3/EXT4/exFAT), and Cluster size for the partition to be formatted, then click "OK".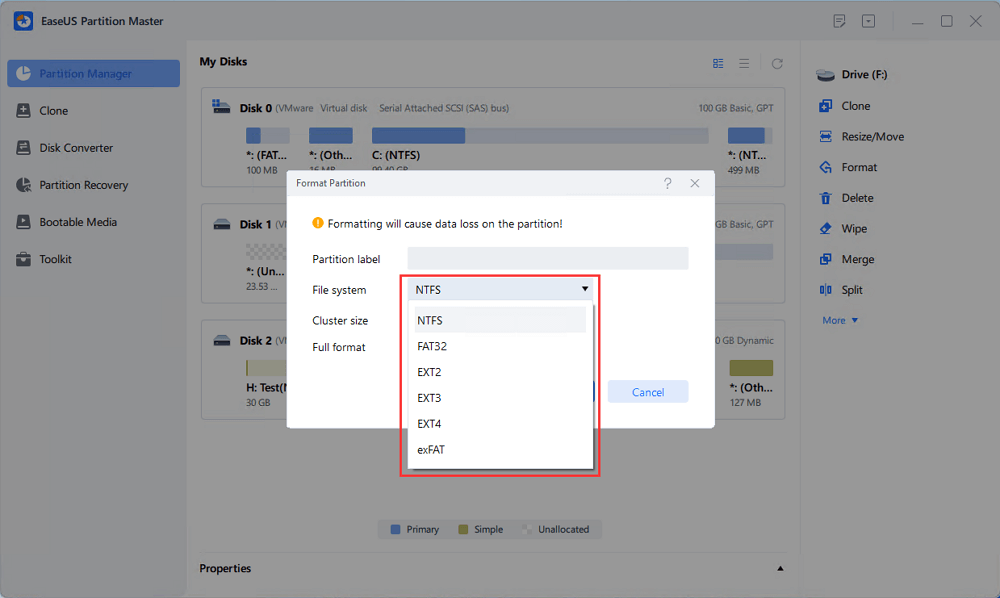 Step 3. Then you will see a warning window, click "Yes" in it to continue.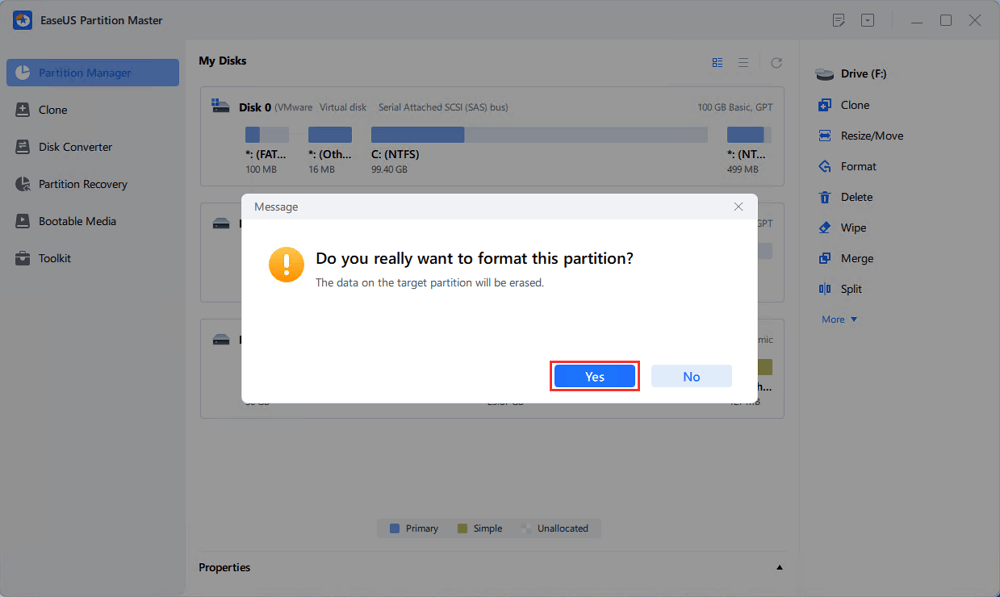 Step 4. Click the "Execute 1 Task(s)" button to review the changes, then click "Apply" to start formatting the partition on your hard drive.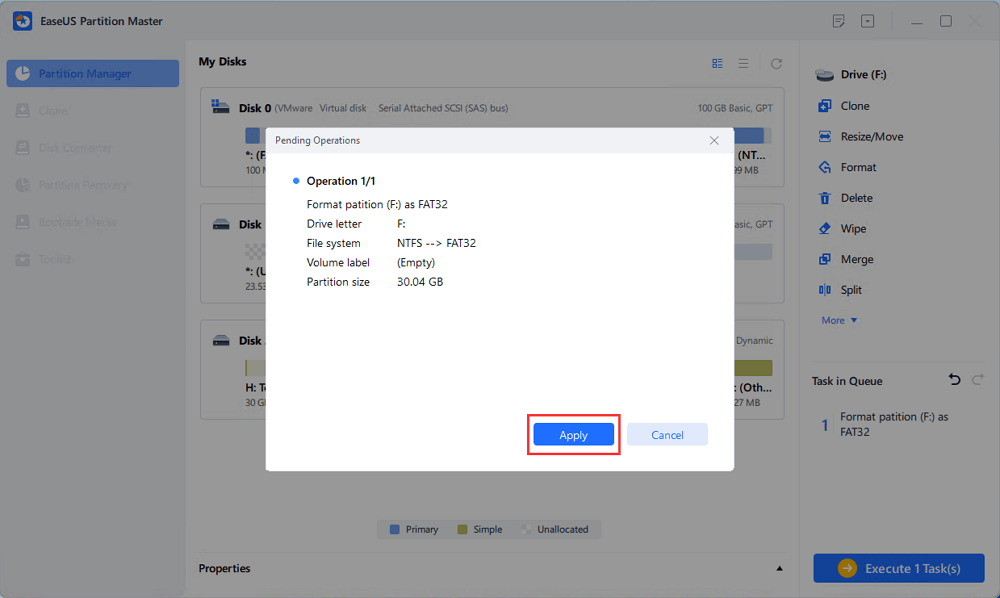 Besides that, the tool is filled with great options that make it ideal for helping you format a hard drive on Windows Vista. This includes:
Guide 2. Format Hard Disk with File Explorer in Windows Vista
File Explorer is the easiest way to format any hard drive in Windows Vista. It's the in-built file explorer that you can find in Windows 7, 10, 11 or any Windows that follows. However, the older one is slightly different in looks.
So, here's how you can format using the file explorer in Windows Vista:
Open File Explorer by pressing Windows + E on your keyboard
Pick the drive you wish to format and right-click on it
Locate and click on the format button
Select the file system
Check the Quick Format option
Click on Start
Confirm when prompted
Wait for it to finish
Done
This will format your hard drive in Windows Vista's explorer. It's important to understand that it'll take a while longer if you uncheck the Quick Format option. Therefore, you should pick the Quick Format option each time.
Guide 3. Format Hard Disk with Disk Management in Windows Vista
Another way of formatting a hard disk in Windows Vista is through Disk Management. It's the same tool that you'd find in modern Windows, but it might lack a few options. However, it's a more capable option than Windows Explorer to format a hard drive in Windows Vista. Here's how to use it:
Press the start button
Find Computer and right click on it
Then click on Manage
Head into Disk Management
Pick the drive you wish to format
Right click and navigate to Format option
Type a volume label (optional
Pick NTFS file system (or any that you like)
Use default allocation size
Check Perform a quick format
Click OK
Confirm when prompted
Done
Remember, even if your hard drive is already initiated, it'll take the same process to format in Windows Vista. Therefore, make sure you follow these steps properly to format your hard drive without any issues or errors. Otherwise, simply use the tool that we suggested earlier.
Conclusion
These are some of the best ways to format your hard disk drive in Windows Vista. While it's able to conduct these operations, it's important to understand that it's been half a decade since official Microsoft support ended for this operating system.
That's why it's a reliable way to either use Guide 1 or the professional partition tool - EaseUS Partition Master to help you format your hard disk drive. Or, upgrade your Windows to a later version to make the most of your hardware.
FAQS about Formatting Hard Disks with Vista
If you have further questions, then these FAQs will answer them.
1. How do I format a flash drive to FAT32 on Vista?
In order to format your flash drive on FAT32, you'll connect it to your Windows Vista PC. Then, in the file explorer format options, select the file system to be FAT32. But you will have to ensure you're formatting 32GB of a flash drive or less. Otherwise, you'd need a third-party tool to format, as Windows limits the usage of storage above 32GB in the FAT32 file system.
2. How do I wipe my hard drive on Windows Vista without CD?
In order to wipe your hard drive on Windows Vista, you will have to use the Disk Management tool built within it. Or, you can try using a third-party tool like EaseUS Partition Master to wipe your hard drive without the CD.
3. Can I Clean up Windows Vista?
Yes, you can. But it depends on whether you wish to clear space or wipe Windows Vista off your PC. Either way, you can head into Programs and Features to delete apps you don't need. Or, you can go to Disk Cleanup to clear any junk built up.
About the Author

Updated by Sherly
Sherly joined EaseUS in 2022 and she has always loved writing articles and enjoys the fun they bring. She receives professional training here, focusing on product performance and other relative knowledge.
Written by Tracy King 
Tracy joined in EaseUS in 2013 and has been working with EaseUS content team for over 9 years. Being enthusiastic in computing and technology, she writes tech how-to articles and share technical solutions about Windows & Mac data recovery, file/system backup and recovery, partition management, data transfer, Windows update issues, etc.
Product Reviews
I love that the changes you make with EaseUS Partition Master Free aren't immediately applied to the disks. It makes it way easier to play out what will happen after you've made all the changes. I also think the overall look and feel of EaseUS Partition Master Free makes whatever you're doing with your computer's partitions easy.

 Read More

Partition Master Free can Resize, Move, Merge, Migrate, and Copy disks or partitions; convert to local, change label, defragment, check and explore partition; and much more. A premium upgrade adds free tech support and the ability to resize dynamic volumes.

 Read More

It won't hot image your drives or align them, but since it's coupled with a partition manager, it allows you do perform many tasks at once, instead of just cloning drives. You can move partitions around, resize them, defragment, and more, along with the other tools you'd expect from a cloning tool.

 Read More