My PS3 can't read the NTFS USB flash drive, how to fix?
"I have a 4GB Transformers - Dark of the Moon movie and about 20 games on my PS3 Slim. I wish to backup all the files to an external hard drive or a USB device in case of system failure. Thinking that there is really no need to invest in another hard drive, plus the sticks are more convenient, easily fitting in a drawer somewhere, I bought a 16GB USB flash drive and format it into NTSF. But soon, I find that my PS3 doesn't recognize the USB drive with NTSF format. Is there any reliable solution that can fix the problem of PS3 can't read NTFS USB drives?"
Overview of PS3 can't read NTFS USB flash drive error
The PlayStation 3 (abbreviated in marketing as PS3) is a home video game console with gaming capabilities, a web browser, applications for services like YouTube and Netflix, and a lot of media capabilities. But the hard drive of PS3 is fairly inaccessible for storing your files, used instead for saved games and downloads from the Sony Store. So, to get an easy playback of all of your media, it is necessary for you to attach an external hard disk or USB drive to expands the amount of storage space.
Then here a problem comes out. "My PS3 can't read the USB flash drive in NTFS format. What should I do?" "Is there any way to use a NTFS external drive with PS3?" "How to make your PS3 compatible with your NTFS external hard drive?" Users always ask such questions when they facing a PS3 can't read NTFS USB drives problem and have no idea about how to fix the error. In this page, you can find the reliable solution.
How to fix PS3 can't read NTFS USB flash drive
If your PS3 can't read NTFS USB drive, you can fix the error by formatting the USB drive to FAT32. You can do this job with EaseUS partition tool, a powerful third-party software that works well to maintain partitions and hard disks in FAT32 or NTFS. Before you try this way, please backup your data first.
To format a USB drive to FAT32, follow these steps:
Step 1. Insert USB drive into the computer (Windows 10/8.1/8/7/XP/Vista all supported) and launch EaseUS partition tool.
Step 2. Right-click the USB drive and choose "Format partition".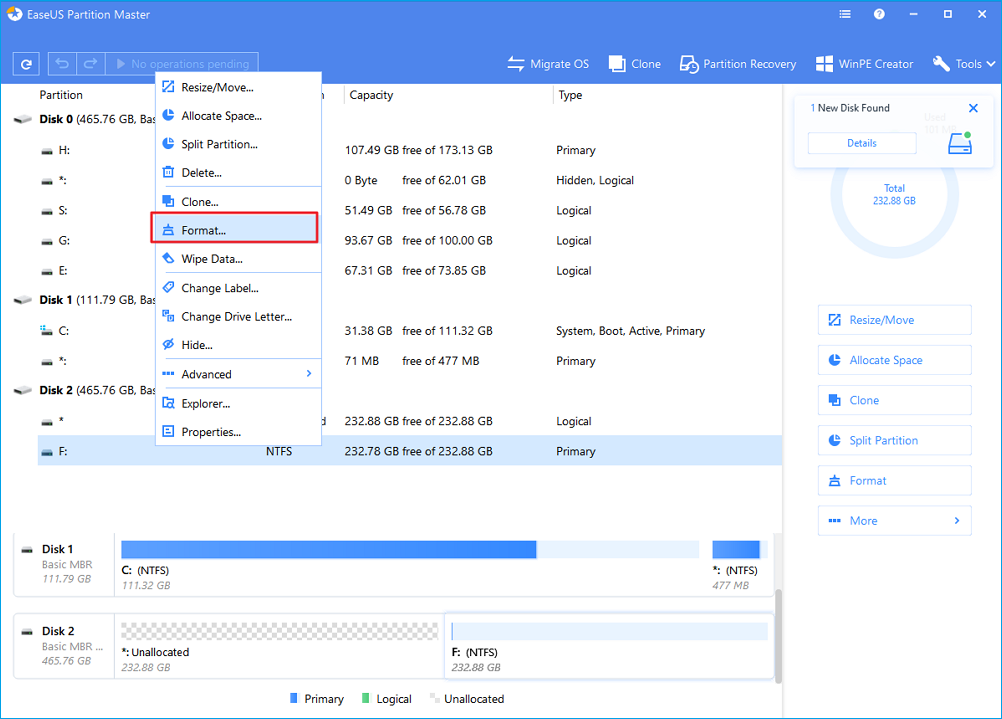 Step 3. A mini window pops out, on which you can edit the partition label and choose a file system. Here you should choose FAT32. Click "OK".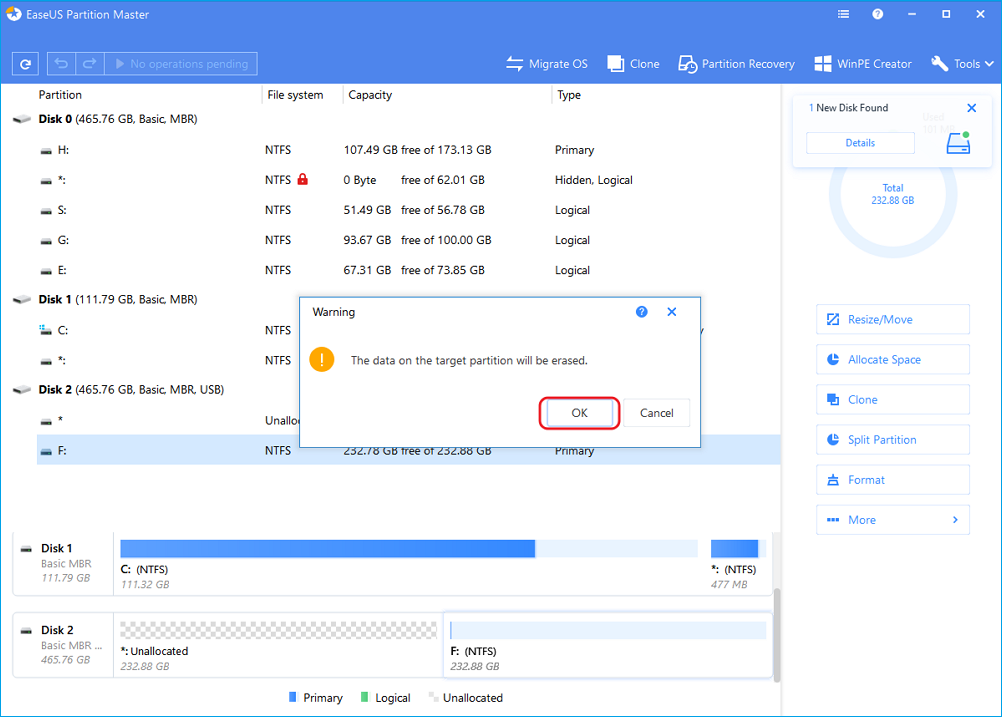 Step 4. Apply the changes you've made by turning back to the main window.
After formatting USB drive from NTFS to FAT32, you can successfully fix the problem of PS3 can't read NTFS USB drive. Good luck!