According to the Dell forum, Microsoft community and many other geek forums, it seems that computers or laptops get slow down after using for a long period has become a typical issue among most ordinary users. And a big number of these users neither know what's going with their PCs nor how to fix this issue. And this problem also has happened to many Dell users.
So how to fix this issue and speed up the Dell computers? Here in the below, you'll find five reliable methods connected by EaseUS software, and you can directly follow the tips below to fix Dell slow performance issues on your own now:
Method 1. Disable Unnecessary Programs/Software from Startup on Dell
As we all know, if you've enabled many programs to boot from the Startup, your computer will inevitably become slow. So you can try the next tips to disable unnecessary or useless programs and software from the Dell Startup:
1. Press Ctrl + Alt + Delete at the same time and click Task Manager from the pop-up window.
2. Enter Task Manager and go to Startup tab.
3. Select unnecessary or useless programs or software and click Disable.
Then you'll be able to remove useless programs from the Startup and get a faster booting speed on your Dell computer.
Method 2. Repair bad sectors on Dell
If the computer hard drive gets bad sectors, it will undoubtedly influence the PC performance. So the next method you can try is to repair bad sectors on your Windows PC.
Here you may refer to repair bad sectors on the hard drive with the help of professional partition manager software to get rid of this issue on your Dell (Inspiron etc.) laptops or computers.
Method 3. Free up disk space on Dell Laptop/PC
The other way that you need is to clean up and free up disk space on your Dell Inspiron or another version of laptop/PCs.
Professional partition manager software - EaseUS Partition Master Free supports you to easily free up disk space and clear useless files with its Cleanup and Optimization feature on Windows 10/8/7.
1. Launch EaseUS Partition Master and click Cleanup and Optimization. Then choose Junk File Cleanup or Large File Cleanup.
2. Then you can click Analyze or select the disk and click Scan to let EaseUS Partition Master find junk files or large files in your PC.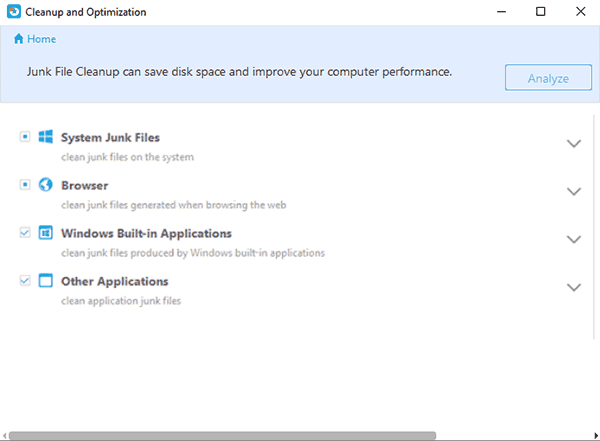 3. You can check and choose junk files or useless large files and click Clean up.
All selected junk files will be cleaned and thoroughly deleted from your PC then.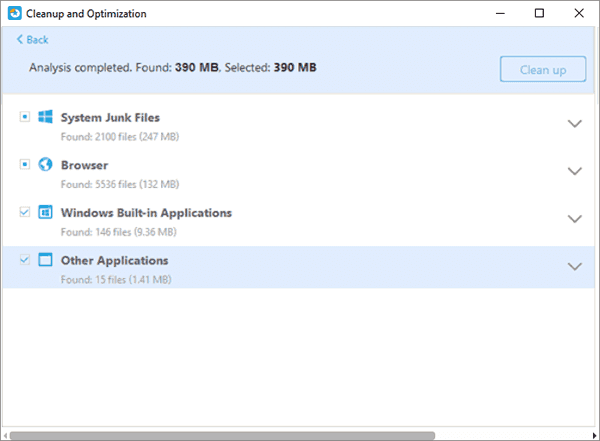 You can also choose the Format partition feature to clean the whole partition on your Dell laptop or PC if you don't have any critical data saved there.
Method 4. Update BIOS and Device Drivers on Dell
1. Right-click on Start and select Device Manager.
2. Expand categories to find the name of your hard drive on Device Manager and right-click on your drive.
3. Select Update Driver and click Search automatically for updated driver software.
4. If Windows doesn't find a new driver for your drive, find the latest one on the device manufacturer's website.
5. If the above steps don't work, try re-installing the drivers: Open Device Manager and right-click on your hard drive and select Uninstall.
6. Finally, restart your Dell PC and Windows will automatically re-install the drivers on the hard drive for you.
With this, your computer will get a faster speed while running on the hard drive and working with programs.
Method 5. Optimize Windows Performance on Dell Laptop/PC
The last method you may try is to improve and optimize the Windows Performance on your Dell laptop/PC, which is highly essential.
Here are the tips that you can just follow to do the job now:
1. Press the Windows + R to bring up the Run dialog.
2. Sign in as an Administrator and type sysdm.cpl, then hit Enter.
3. Go to the Advanced tab, click Settings under Performance section.
4. On the Visual Effects tab, select Adjust for best performance.
Note: Selecting Adjust for best performance will disable all visual effects.
You can choose Customand manually check or uncheck the visual effects based on your preferences.