Can I recover deleted files on Mac after using rm command?
Yesterday, when I tried to clean up the trash on my Mac, I found there is a stubborn file which is difficult to remove. So I used rm-rf command to do the deleting job. It do help me remove the stubborn file from my trash successfully. But at the same time, the command line also erased all desktop file. Is it possible to recover files deleted by rm on Mac? If yes, how can I do it?
First, we can confirm that it is possible for you to recover deleted files on Mac after using rm command, even it is not an easy job. Usually, when you delete files or folders in through OS X terminal using the rm -rf, the content of the files or folders are not permanently erased. The system only removes the link to the file making it unable to be found or accessed without special tools. And space these files occupy is marked as free space and can be used for new files or for additional content added to existing files. So, you can easily get back the deleted files on Mac with ease if you using a reliable Mac data recovery software. But here one thing you should note is that you'd better stop using the disk in order to prevent your deleted files from being overwritten.
Steps to recover deleted files after using rm command on Mac
EaseUS Mac drive recovery is a reliable file recovery program that works well in Mac file undelete. It can help you recover rm files and undo rm on Mac, making it the best choice to find and recover files deleted by rm command from Mac with simple steps. Now you can learn the detailed guide about how to do the undelete job.
Step 1. Select the location where your important data & files were deleted and click Scan button.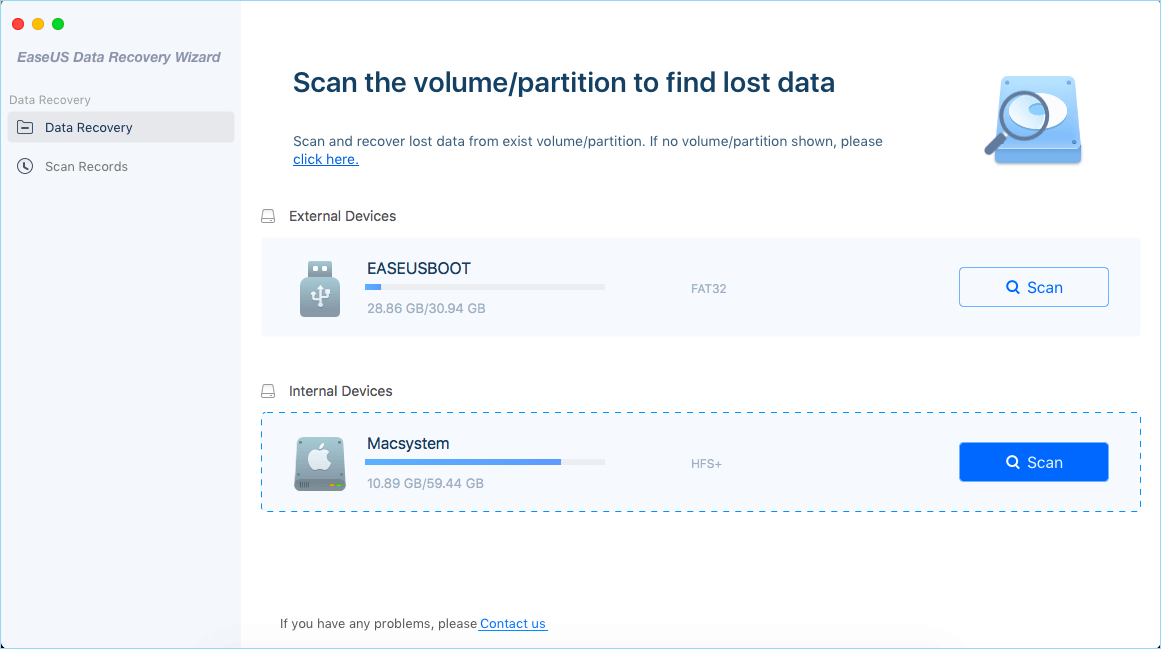 Step 2. The software will run both quick scan and deep scan and work hard to find as many deleted files as possible on the selected volume.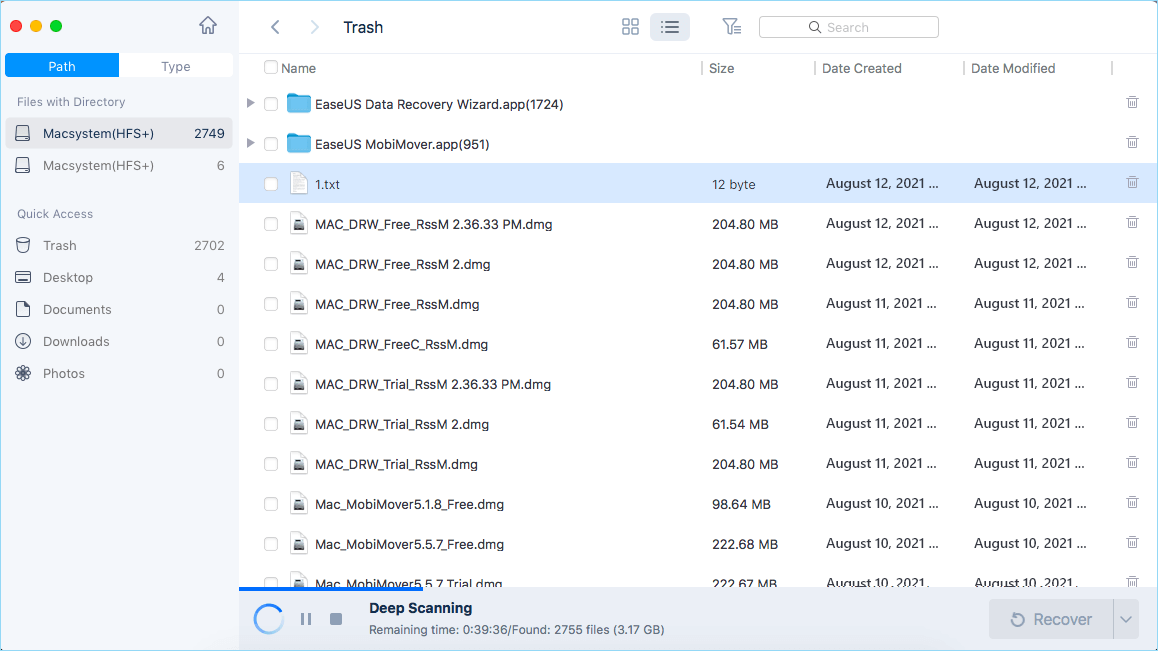 Step 3. The scan results will be displayed in the left pane. Just select the file(s) and click Recover Now button to get them back.