
Table of Contents

About the Author

Reviews and Awards

Best Data Recovery Software
Updated by
Dany
on Jan 04, 2023

Data recovery from the M2 chip Mac can be a difficult task. Despite Apple's built-in software, a technique makes the task much more accessible. Some terms, such as recovering data from the M2 chip Mac, will be unfamiliar to previous Mac users. There are numerous ways to recover data from the M2 chip Mac swiftly. Following are six options for restoring lost data from the M2 chip on Mac devices and the guidelines for keeping your Mac data safe.
Everything About the M2 Chip Mac
Apple revealed its first ARM-based silicon, the Apple M1 chip, in November 2020, moving away from Intel chips previously utilized in Mac computers. And Apple Silicon-based Macs outperform Intel-based Macs in terms of overall performance. The M2, revealed in 2022, was designed to hold cutting-edge technologies like next-generation CPUs, GPUs, and Apple's neural engine.
What Is the Mac M2 Chip
During the Worldwide Developers Conference in June, Apple debuted its M2 chip, the next generation of their bespoke silicon processor. The M2 chip is an improved version of the M1 in many aspects. Apple designing its CPUs was a victory for them since they no longer had to rely on Intel for chips, and it was a win for customers who got a better-performing Mac.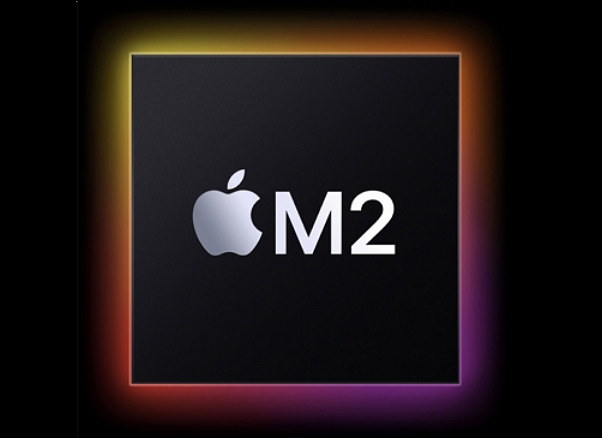 What Are the Supported Devices of M2 Chip
The M2 chip was designed specifically for Mac computers and may be found in the newest MacBook Air and 13-inch MacBook Pro. However, it is claimed that Apple may release M2-based 11-inch and 12.9-inch iPad Pros, expanding the chip's use beyond Apple laptops. We may anticipate Apple expanding its M2 implementation to more of its devices. MacBook Air 2022 and MacBook Pro 2022 are successors of the best MacBooks on the market currently.
6 Ways to Recover Data from M2 Chip Mac
In this section, we compiled six of the greatest and most practical data recovery options to help you recover lost data from your M2 Mac devices, such as the MacBook Air and MacBook Pro 2022.
Solution 1. Recover M2 Mac Data with EaseUS Data Recovery for Mac
EaseUS Data Recovery Wizard for Mac is an excellent M2 Mac data recovery software that is easy to use and powerful. It allows you to scan and restore M2 chip data on Macs in a few simple clicks, whether you deleted or lost it due to formatting, malware attack, or other reasons. There are no other file recovery programs that are as simple to use as this one.
EaseUS Data Recovery Wizard for Mac
Apply document recovery, Mac Trash recovery, photos recovery, and another data recovery from the M2 chip Mac.
Mac hard drive recovery: You can recover data from a Mac hard drive to a PC, an external hard drive, or the original internal hard drive.
Support data recovery for sudden deletion, formatting, hard drive corruption, virus attack, and system crash under different situations.
Download this data recovery software and recover deleted files on Mac by following these steps.
Step 1. Select the disk to scan
Choose the M1 or M2-secured volume where you lost data and files. Click the "Search for lost files" button.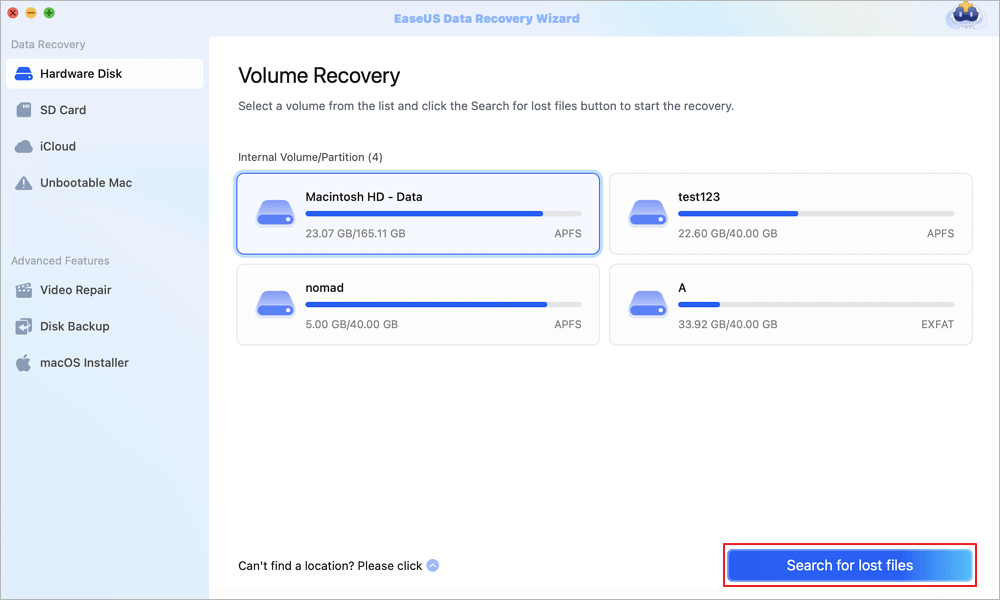 Step 2. Filter lost data
EaseUS Data Recovery Wizard for Mac will immediately scan your M1 or M2-secured volume and display the scanning results on the left pane. No extra operation is required while scanning the M1 or M2-secured Mac volume and lost data.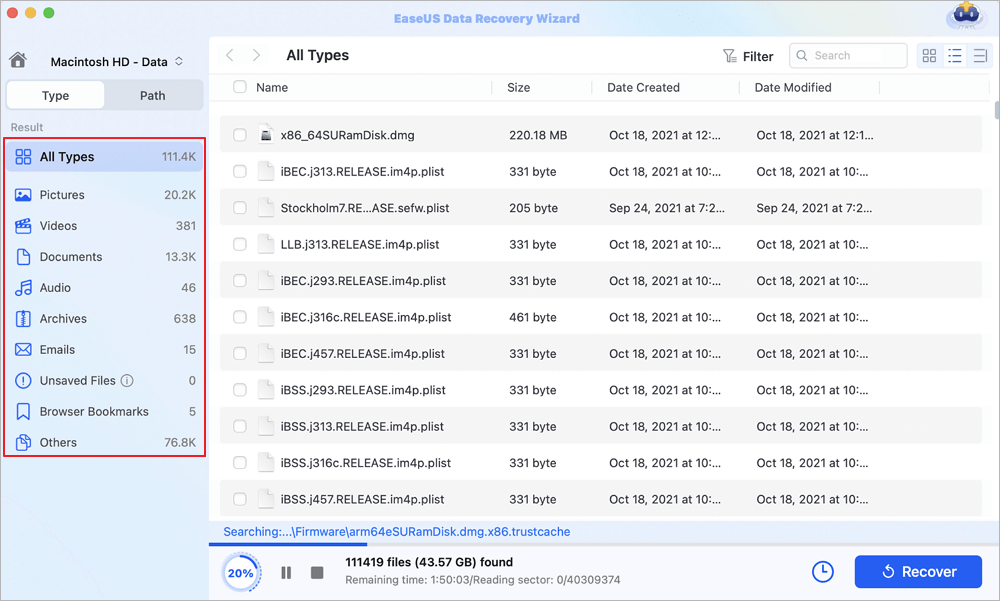 Step 3. Preview and recover data
Select and double-click the file(s) to preview and click the "Recover" button to get them back.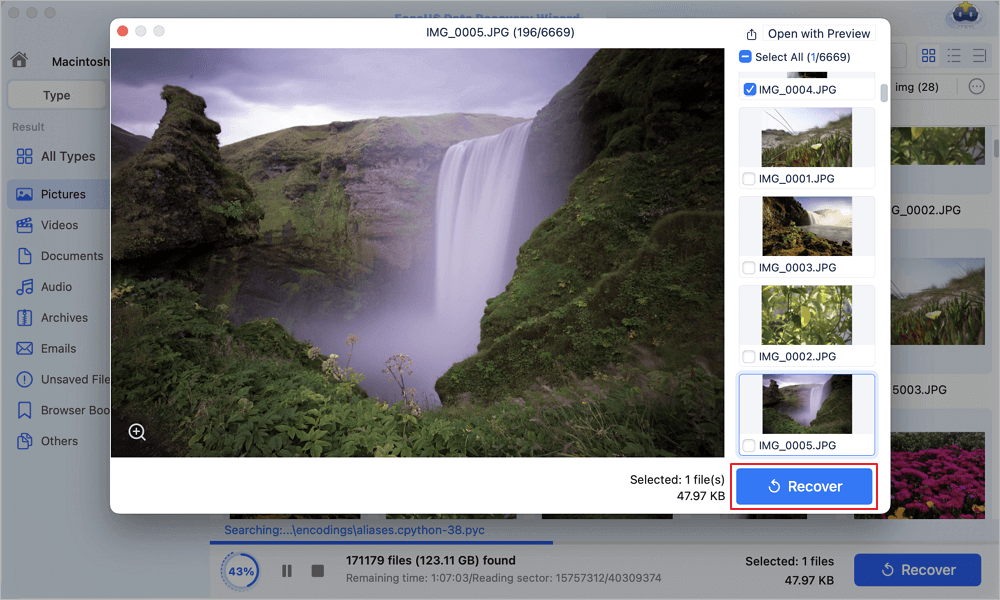 Solution 2. Recover Files on M2 Mac Using Share Disk Utility
First, you should use a cable to connect the M2 chip Mac to another Mac and launch the share Disk Utility in Mac Recovery Mode.
Step 1. First, shut down the M2 Mac, then push the power button until the startup option icon appears.
Step 2. After that, select the option to enter macOS recovery mode. If they want your Mac password, enter it.
Step 3. In the next step, select the utilities from the top Apple menu bar and share the disk. Then boot from the M2 Mac's startup disk and begin sharing.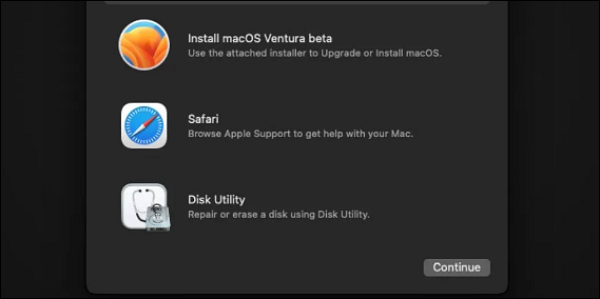 Solution 3. Restore Deleted Files from the Trash on Mac
Trash on Mac is another option for recovering M2 Ma deleted data. The data you delete from your Mac usually ends up in the Trash folder. You can recover Mac data rapidly because you do not need to install a specific app to accomplish your goal.
However, occasionally the data you remove does not go to the Trash, but these occurrences are uncommon. Here are the steps you can follow:
Step 1. Go to the Trash folder and open it.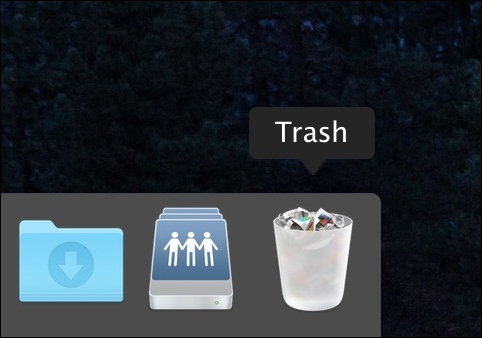 Step 2. Choose which files you want to recover from the folder. After you've selected the files, right-click each one and select the Put Back icon. You can also drag and drop removed files to another location.
Solution 4. Use Time Machine Backup to Restore Deleted Mac Files
Backups are a simple way to recover deleted files on a Mac. This is where the Mac Time Machine backup comes into play.
If the files you lost were previously backed up, you could quickly recover them using this procedure. Time Machine is an excellent tool for restoring local backups, whether on an external drive, an internal drive, or something else.
If you prefer to use this method, follow the steps below:
Step 1. After turning on the M2 Mac, hold down the power button.
Step 2. When you see the startup options window, release it.
Step 3. Select the following options and click continue.
Step 4. Attach your external or USB backup device to your M2 Mac. After that, choose the restore option and follow the on-screen instructions to restore your M2 Mac.
Solution 5. Recover Data on a Mac Using Terminal
If you know the Command and name of the files you've lost, you can use Terminal command lines to recover lost Mac M2 data. If you enjoy using Macintosh computers because of their robust command-line interface and Unix roots, you may prefer to use Terminal to get the data.
Here's how to get your data back using Terminal.
Step 1. Open Terminal on Mac from the Utilities or Applications menu or through Spotlight
Step 2. After typing cd. trash, navigate to the Trash folder
Step 3. To view the contents of the Trash folder, type Is-al/.Trash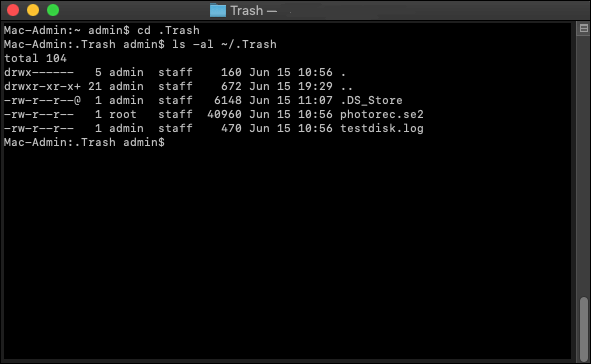 Step 4. To return the file to its original location, type mv filename../
Then go to check whether you have successfully recovered your data.
Solution 6. Restore M2 Files from iCloud Backup
You may safely restore deleted or lost files from iCloud on Mac whether you have a new MacBook, Mac Pro, or an older Mac machine. Every M2 Mac always has saved files on its iCloud.
Step 1. Log in to icloud.com on your M2 Mac.
Step 2. Next, select Account Settings.
Step 3. Next, navigate to the accounts and choose "Restore Files."

Tips to Prevent M2 Chip Mac from Data Loss
It may be simple to recover your lost data from an M2 chip Mac using the above methods, especially with EaseUS Data Recovery Wizard for Mac. However, it is still preferable to avoid unintentional data loss in the future. You may remember the following tips to prevent your M2 chip Mac data from being lost or deleted again:
Do not unhook or interrupt the power source when restarting or turning off the M2 chip Mac.
If you use recovery software, do not restore lost files to the same drive or location where they were lost.
Even though Apple is particularly concerned about data loss, you could still lose your data if you accidentally delete files or your Mac stops working. Furthermore, if a catastrophe occurs on your Mac, you can call the data recovery service, which will assist you in recovering your data.
Regular backups are simple but efficient to avoid data loss due to unanticipated events. It may also save you a significant amount of time and effort. EaseUS Todo Backup for Mac can fully or selectively back up your Mac data easily, and the tool has more functions than Mac Time Machine backup.
Final Words
As previously stated, numerous methods for recovering data from the M2 chip Mac exist. EaseUS Data Recovery Wizard for Mac is the best program to keep everything on track and recover your data without effort. It can retrieve any data from your M2 chip Mac.
Recover Data from M2 Chip Mac FAQs
Here are 4 additional questions about recovering data from an M2 chip Mac. Check here for the answers.
1. How do I recover files from my Mac without the software?
If you want to restore deleted files on Mac without using software, Terminal is a great option. However, remember that the Terminal command on Mac can only restore deleted files from the Trash. If the Trash becomes full, use a Mac file recovery application to restore your data. You can also restore lost data on Mac without software by time machine backup files and undo options.
2. Can you recover permanently deleted files on Mac?
If you permanently erase data, it is permanently removed from your computer and cannot be restored unless you have a backup. On the other hand, a specialized Mac data recovery program comes to a different conclusion. EaseUS Data Recovery Wizard for Mac can recover permanently deleted files or corrupted data; nevertheless, the recovery outcome heavily depends on how you handle lost data after an accident.
3. How do I recover data from my Macbook SSD?
As you are aware, the SSD has a Trim mode; if you activated it, whatever you deleted cannot be restored.
If you need to restore data from an SSD, first check the SSD Trim status; if the Trim is disabled, use EaseUS Mac data recovery software to scan and restore data from your Mac SSD.

Updated by Dany 
Dany is an editor of EaseUS who lives and works in Chengdu, China. She focuses on writing articles about data recovery on Mac devices and PCs. She is devoted to improving her writing skills and enriching her professional knowledge. Dany also enjoys reading detective novels in her spare time.
EaseUS Data Recovery Wizard is a powerful system recovery software, designed to enable you to recover files you've deleted accidentally, potentially lost to malware or an entire hard drive partition.

 Read More

EaseUS Data Recovery Wizard is the best we have seen. It's far from perfect, partly because today's advanced disk technology makes data-recovery more difficult than it was with the simpler technology of the past.

 Read More

EaseUS Data Recovery Wizard Pro has a reputation as one of the best data recovery software programs on the market. It comes with a selection of advanced features, including partition recovery, formatted drive restoration, and corrupted file repair.

 Read More