Tips to decrypt .cerber files without paying the ransom
Cerber virus is a dangerous ransom virus which was made to lock or encrypt certain files on the computer. It usually changes file extensions to.Cerber one and demand payment before you can restore and decrypt .cerber files. When it happens, you can remove the virus and recover cerber encrypted files without paying the ransom, and there are some useful tips:
Do not pay under any circumstances
Disconnect or remove infected parts from network
Use system restore to go back to a clean state
Scan your system using antivirus
Use cerber decryptor software
Decrypt cerber files to retrieve data
Except for restore cerber files, these tips are also available to recover or decrypt locky files encrypted by other malware like Cryptowall, LeChiffre, Locky, Cryptolocker, CTB Locker, Crypt0L0cker, Cerber, or Teslacrypt ransomware. And before trying third-party cerber decryptor software, you can first try to restore cerber files with Windows Previous Version Tool.
Chance to recover cerber files with Windows Previous Version Tool
Windows have a feature called Previous Versions, a tool with data recovery feature. It may allow you to recover cerber files without third-party cerber decryptor tool if restore point was made prior to virus infection. To use this tool to restore files encrypted by Cerber virus, please follow these steps:
1. Open My Computer or Windows Explorer.
2. Right-click on the affected files or folders. From the drop-down list, please click on Restore previous versions.
3. A new window will open display all backup copy of files and folders you wanted to recover. Choose the appropriate file and click Open, Copy, or Restore. Restoring selected files overwrites the current encrypted files on the computer.
Now, it's your time to follow the steps above to restore and decrypt files encrypted or locked by cerber ransom. And if your files are hidden or corrupted after the virus attack or deleted by antivirus and you fail to retrieve them in other ways, please don't worry! Just try to get them back with a third-party data recovery software.
Try to retrieve virus infected files with EaseUS file recovery software
Here EaseUS file recovery software is recommended for its powerful data recovery capacity and easy-to-use feature. To recover virus infected files, just download the program and follow these steps:
Notice: Before you use the trial version of this tool, you'd better try the free version of the file recovery tool to see whether it works or not.
Step 1. Launch EaseUS data recovery software, select the disk from which you want to recover data and click "Scan" to search for all the lost and existing files.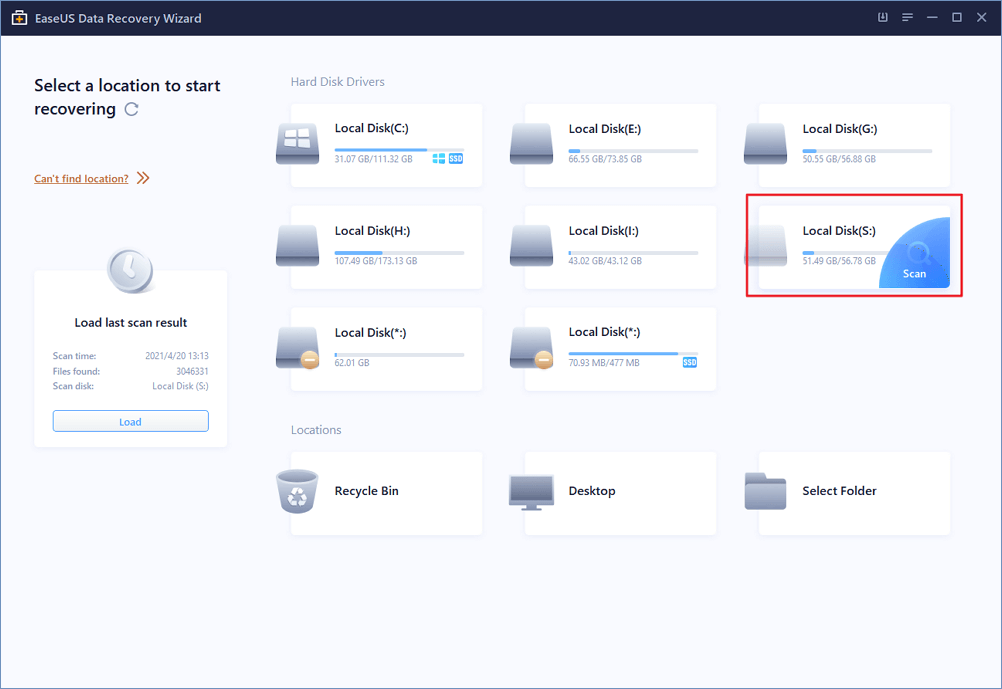 Step 2. A quick scan will start first. After it completes, a deep scan will automatically launch in order to find more files.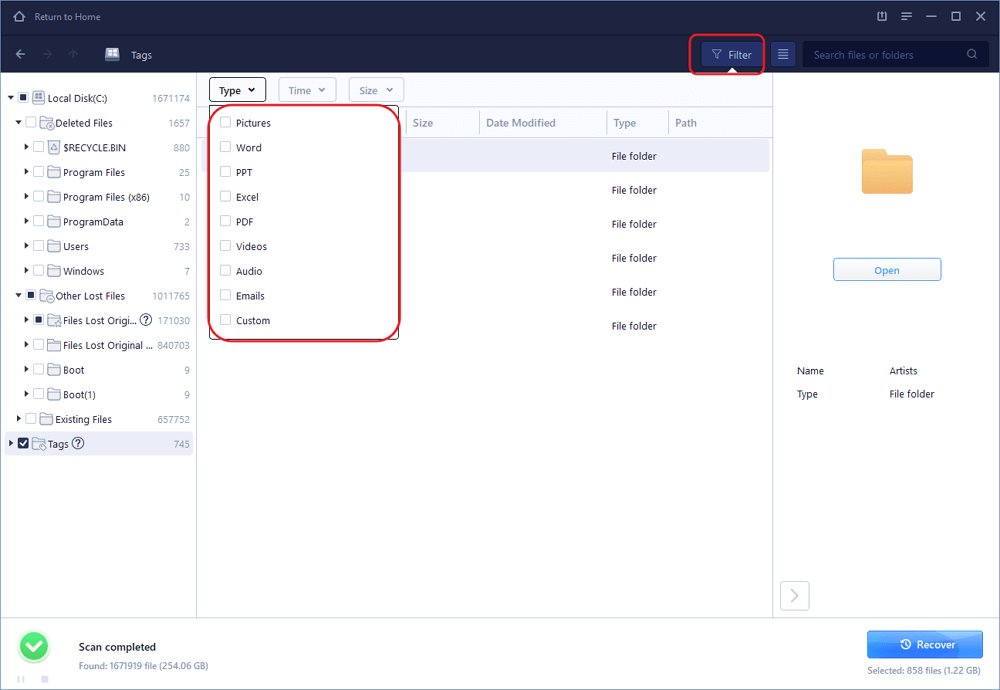 Step 3. After the scan, choose the lost data found by this recovery tool and click "Recover" button to retrieve them back. Here, you'd better save all the recovered files on a different drive or device in case of data recovery failure.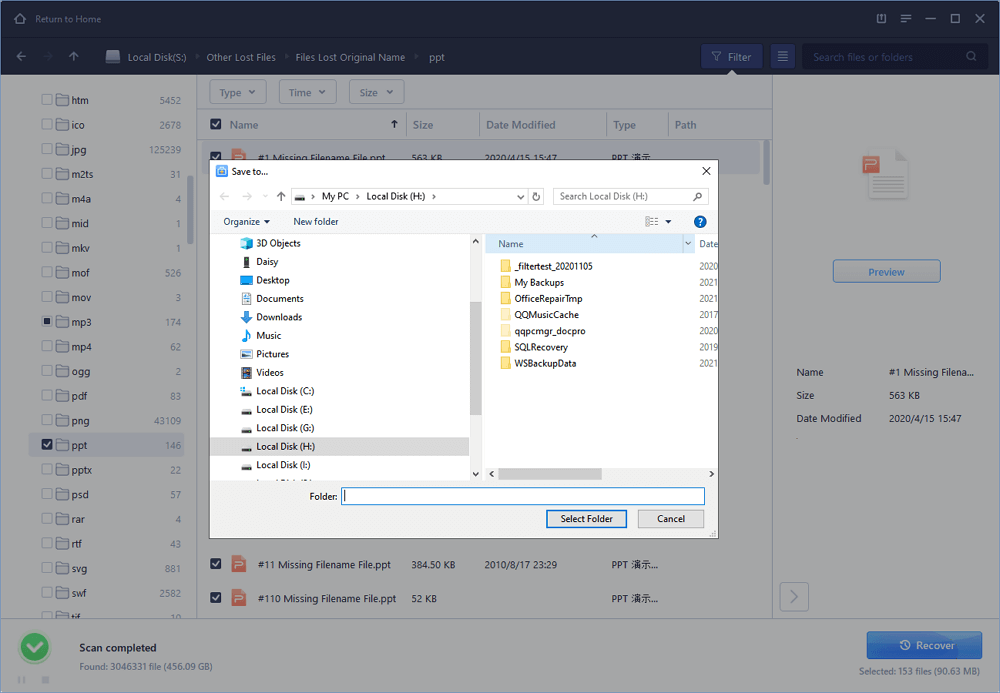 Video tutorial to recover files deleted or hidden by virus with EaseUS file recovery software