PAGE CONTENT:
1. The Best Data Recovery Software
2. Recover Lost Data on Windows Server 2016
3. How to Avoid Data Loss
Windows Server is a brand name for a group of server operating systems released by Microsoft. It is mainly used by Enterprise and Business owners. It's compatible with Windows 10, which makes PC and server run better than ever.
Similar to other versions, Windows Server 2016 is also prone to lose important data due to various reasons, like careless deletion, unexpected system failure, emptying recycle bin or virus attacking issue. As a result, many users ask for the solution to recover lost data on Windows Server 2016/2012/2008/2003.
There are several reasons that might result in the loss of important data of the users. Some of them could be:
Delete data from hard drive
System update: it can be very easy to lose important data due to Windows Server system update
Hard drive/partition deletion or loss
System failure/crash
Virus attack
...
EaseUS Data Recovery Wizard - The Best Data Recovery Software
Here an easy data recovery application is suggested. Professional Windows Server data recovery software - EaseUS Data Recovery Wizard offers a comprehensive & easy data recovery solution for you. It is very efficient to undelete and recover lost data on Windows with the use of this disk data recovery tool. It also enables you to restore lost data on external storage devices and computer hard drives in just a few simple clicks. Here is an overview of this program:
Guide - Recover Lost Data on Windows Server 2016
Download and install the disk data recovery software on your computer, follow the next steps to perform lost data recovery.
The overall steps to recover lost data:
Step 1. Launch EaseUS Data Recovery Wizard on your computer. And then, select a location, which can be on a hard disk drive, an external USB flash drive/micro SD card or a specific folder on Desktop or somewhere else. Click on the Scan button.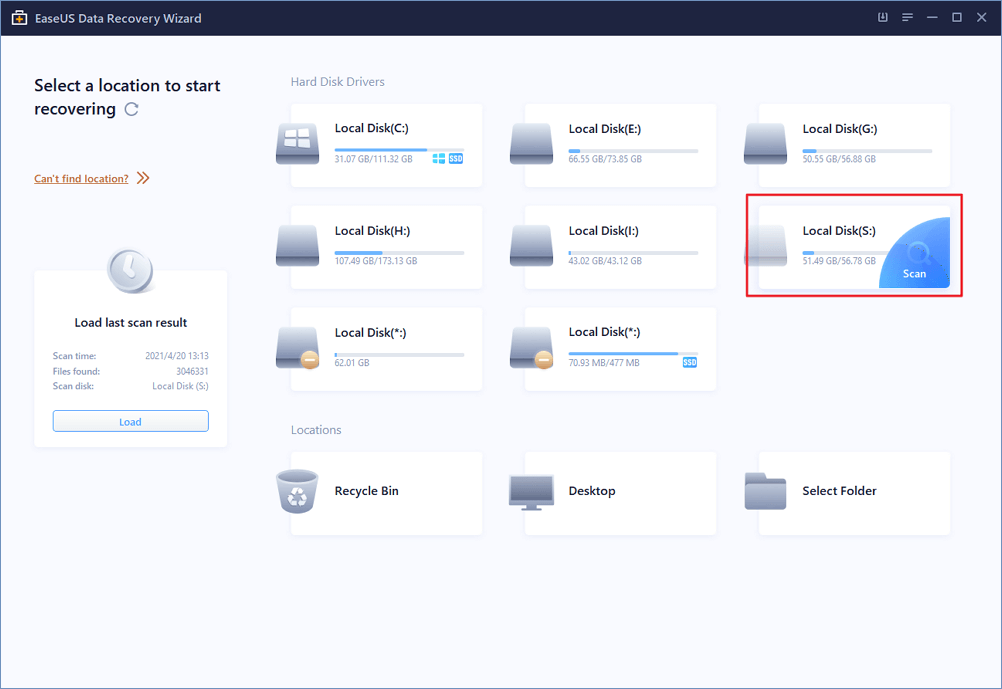 Step 2. You'll see more and more data is showing up during the scan. You can check the "Deleted files" quick result during the scan if it's for deleted file recovery.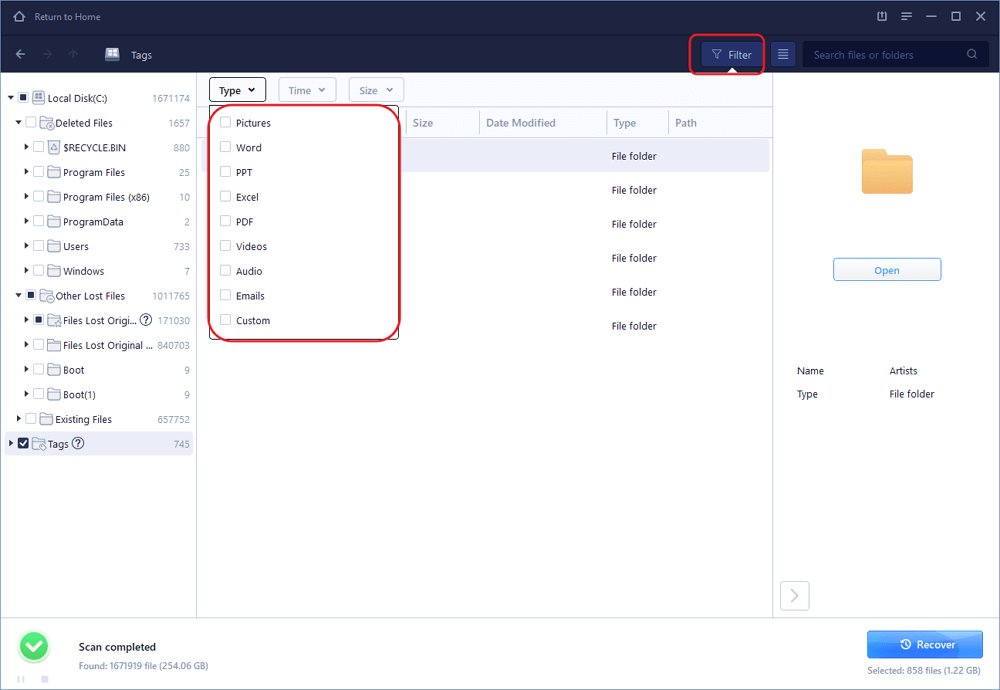 Step 3. Click "Filter" to quickly filter photos, documents, videos and other specific types of files. And lastly, select the wanted data and click on the Recover button.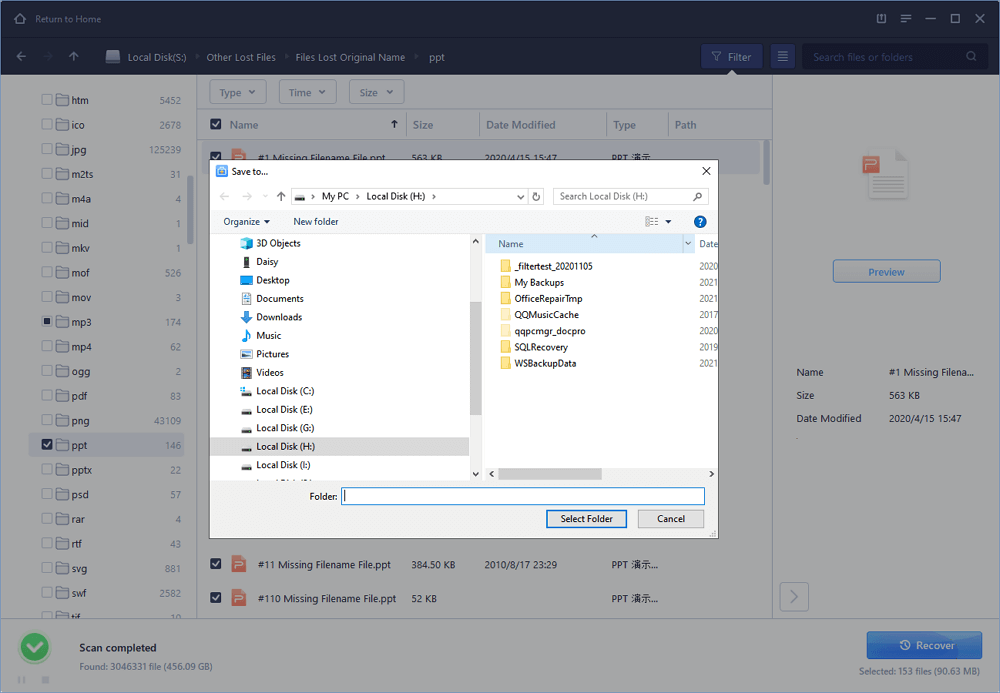 Protection - How to Avoid Data Loss
Prevention is always better than cure. In order to avoid data loss situation, some of the following steps may help.
Create Windows Server data backups: it will be very helpful to create data backups to avoid data loss
Operate carefully: To avoid misoperations is highly necessary
Use anti-virus software or program to clean up all virus, spyware or malware regularly
Find a powerful data recovery solution for Windows Server 2016
If you need to create Windows Server backups, EaseUS Todo Backup Advanced Server will help you back up all your data easily. If you happen to delete or lose important Windows server data and have no backups, powerful data recovery software shall be your best choice.