Windows Server 2016, published by Microsoft as a server operating system, is now majorly used by Enterprise and Business owners. It's compatible with Windows 10, which makes PC and server run better than ever.
Similar with other versions, Windows Server 2016 is also likely to lose important data due to careless operation, like deleting or formatting, unexpected system failure or virus attacking issue. So how to find a solution to recover data from Windows Server 2016? We'll help you find out major reasons for losing data on Windows Servers and provide practical data recovery method.
Causes of data loss issues on Windows Server 2016
Here we'll list you some major causes that may lead to data loss issues on Windows Server 2016:
Delete data from hard drive
Format hard drive
System update: it can be very easy to lose important data due to Windows Server system update
Hard drive/partition deletion or loss
System failure/crash
Virus attack
...
So how to avoid these data loss troubles?
Create Windows Server data backups: it will be very helpful to create data backups to avoid data loss
Operate carefully: To avoid misoperations is highly necessary
Use anti-virus software or program to clean up all virus, spyware or malware regularly
Find powerful data recovery solution for Windows Server 2016
If you need to create Windows Server backups, EaseUS Todo Backup Advanced Server will help you back up all your data within 30 days. If you happen to delete or lose important Windows server data and have no backups, powerful data recovery software shall be your best choice.
How to restore lost data on Windows Server 2016
Data recovery software will help you recover lost data thoroughly when you have no data backups. Professional Windows Server data recovery software - EaseUS Data Recovery Wizard offers comprehensive & easy data recovery solution for Windows Server 2016. It will quickly scan your hard drive where you lost important data and help you restore them within simple steps.
This software also supports to restore lost data on Windows systems, hard drive partitions or storage devices. You can download this software on your Windows Server 2016 and follow the steps below to restore all lost Windows Server data now:
The overall steps to recover lost data:
Step 1. Launch EaseUS Data Recovery Wizard on your computer. And then, select a location, which can be on a hard disk drive, an external USB flash drive/micro SD card or a specific folder on Desktop or somewhere else. Click on the Scan button.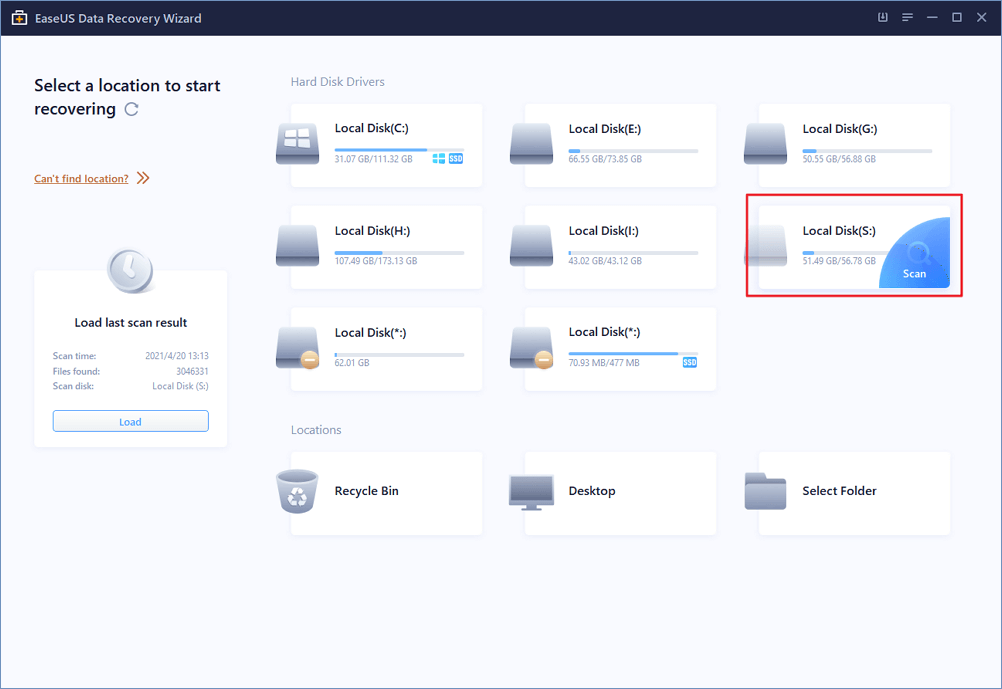 Step 2. You'll see more and more data is showing up during the scan. You can check the "Deleted files" quick result during the scan if it's for deleted file recovery.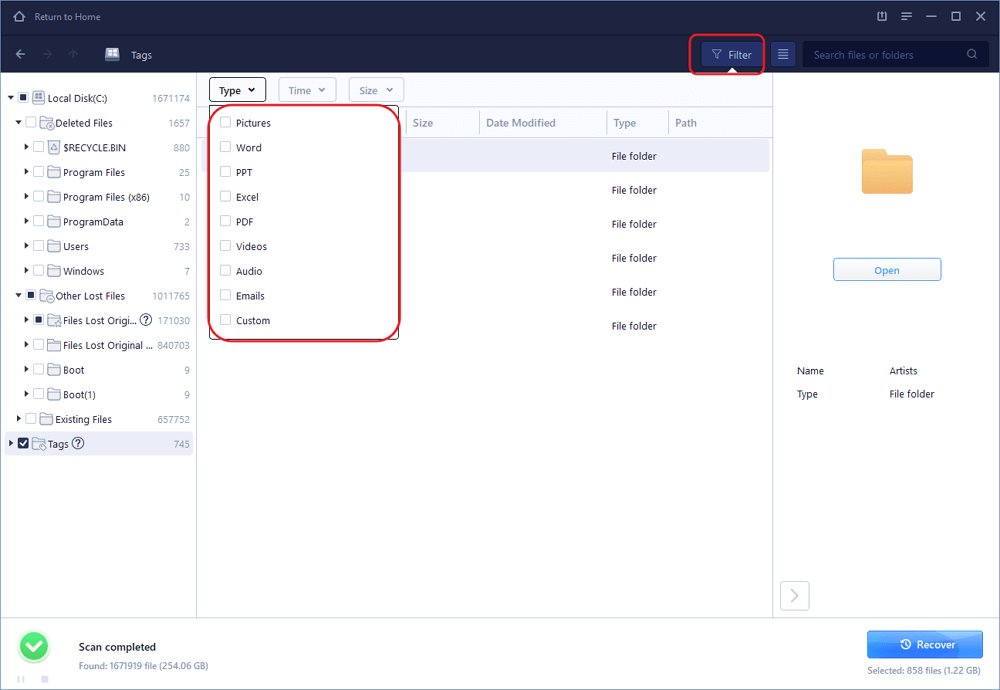 Step 3. Click "Filter" to quickly filter photos, documents, videos and other specific types of files. And lastly, select the wanted data and click on the Recover button.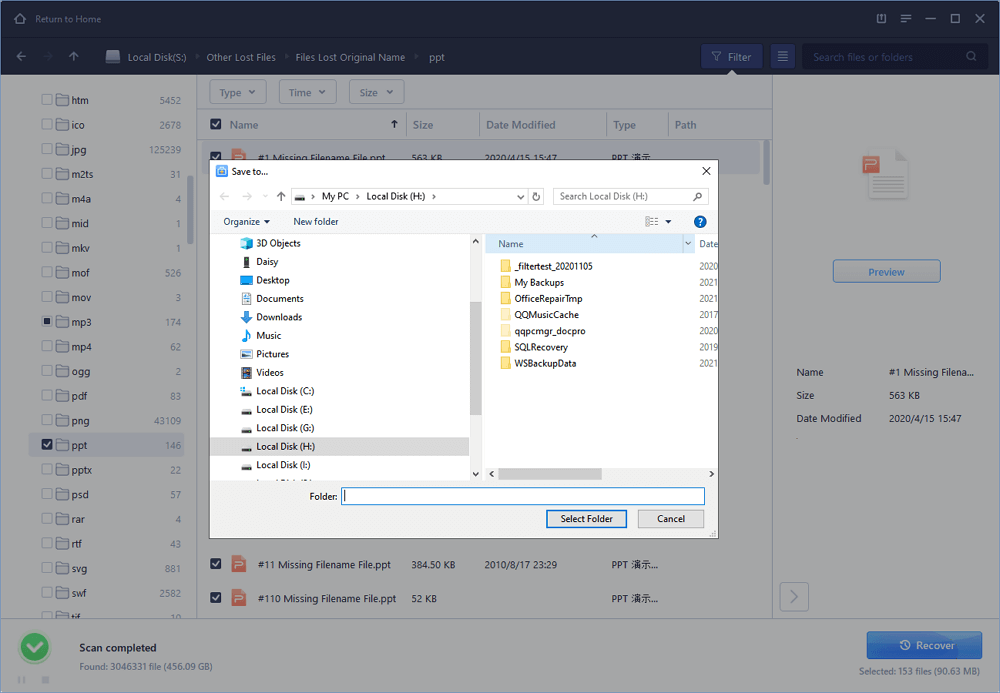 EaseUS Data Recovery Wizard also works to solve other data loss cases in Windows 10/8.1/8/7/Vista/XP and Windows Server 2012/2008/2003 etc. All users can apply it to get back important files. Don't hesitate to give it a try.