A handy external hard drive is definitely helpful for data backup or data transfer. But sometimes it also brings trouble when it is not recognized or detected by the computer. This usually happens with some error messages like "the drive is not formatted", "The drive cannot be accessed", "RAW drive is not initialized" etc when the drive is corrupted, faulty due to improper usage or simply because the disk has been used for too many times.
OverviewWhat is the best way to recover data from the hard disk
Usually, there are three major reasons that Windows cannot recognize your hard drive: a hardware issue with your computer's USB port; a driver problem with your Windows computer; the drive becomes dead.
So, first, please connect your external hard drive to another computer and test if it is the USB port problem. If it works on another computer, you should fix the USB port. Otherwise, you need to try the following methods to fix external drive not recognized issues and retrieve data.
Note: If your hard drive cannot be detected in Disk Management or My computer, EaseUS data recovery software won't work. Please make sure you have solved the Not Detected Problem before doing data recovery.
Case1hard drive is not showing or detected in My Computer or Disk management
Sometimes, the external hard drive doesn't appear in your Computer window but list in the Disk Management window because it doesn't contain any partitions. So, first press Windows Key + R, type diskmgmt.msc into the Run dialog and press Enter to check if the drive show up in Disk Management.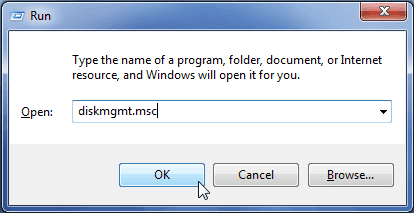 If you do see the drive here, you can first perform external hard drive recovery to restore data from the disk by using EaseUS data recovery software and then format it properly. So Windows or your other devices can access and recognize it.
If the drive doesn't show up in Disk Management after you've tried another computer, you may try the Device Manager. To do it, you need press Windows Key + R, type "devmgmt.msc" into the Run dialog, and press Enter.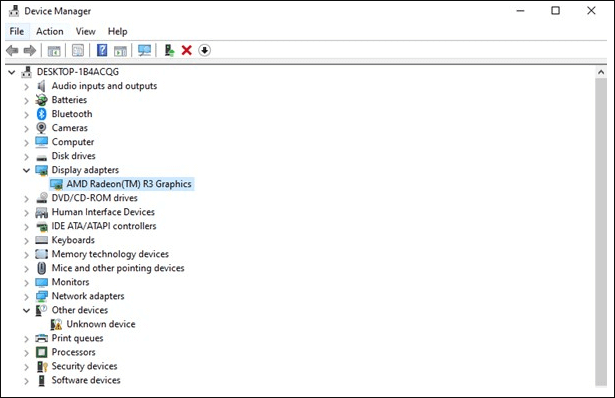 Look under Disk drives and check for any devices with a yellow exclamation mark next to them. If there was a yellow mark, it can be sure the drive has a driver problem. Right-click the device the drive and select Properties, and look at the error message. This error message can help you fix the problem.
Case2hard drive becomes raw and is inaccessible
First, DO NOT do as Windows requires. If you did so, all data in the drive would be lost. You should take immediate action to get those important data out from the inaccessible hard drive and then format it. A data recovery tool will be a good helper to recover data from the RAW drive. EaseUS Data Recovery Wizard is the best tool to make hard disk recovery and recover data from any data loss situations. It can help you get lost data back with simple clicks.
Step 1. Locate the RAW hard drive
Download and install EaseUS Data Recovery Wizard on your Windows PC or laptop.
Launch the software. Make sure that Windows has detected your RAW hard drive and correctly listed the drive letter on the disk map.
Left-click on the RAW drive and then click the "Scan" button.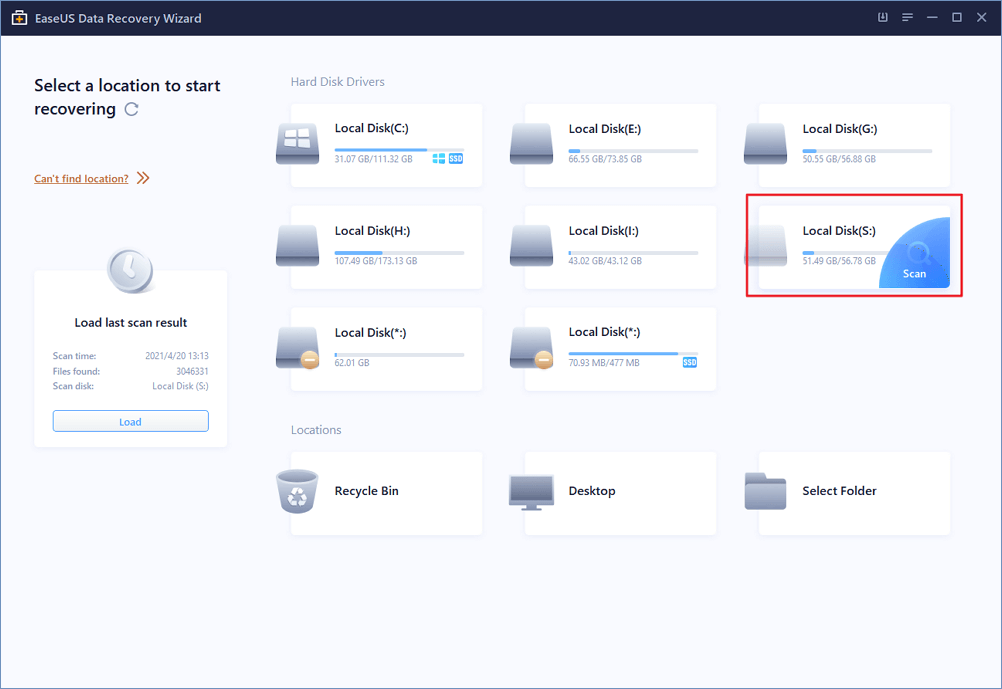 Step 2. Scan the data on the RAW hard drive
At this stage, the software would work very hard to search all data through the entire drive, and timely display the data as the scanning task goes on.
Tip: users are allowed to pause the scan process for an instant recovery as soon as the target files show up, but it's better to stay and wait for a complete scan till the end.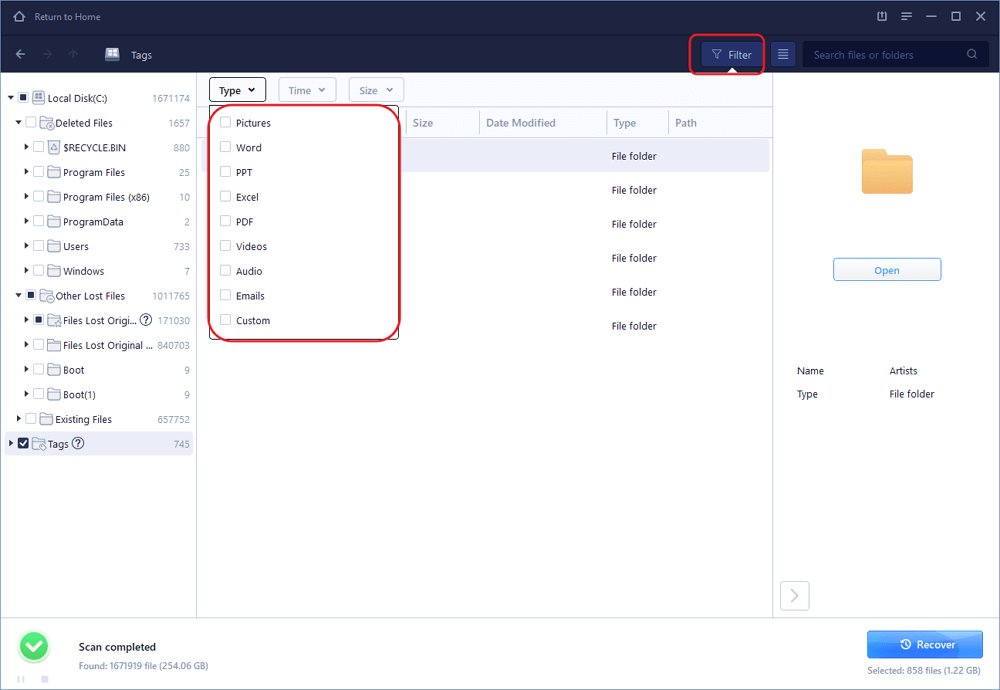 Step 3. Check files under the "Extra Files" result
Besides the general scan results of all lost data on the selected drive, the "Extra Files" is specially designed for RAW hard drive/USB flash drive/micro SD card data recovery, under which you're likely to recover what you want with a high success rate.
Of course, check all the scan results if necessary. Choose the target files and click the "Recover" button. You should save the items to a new location.