Key Takeaway:
1. This article elaborates on the definition and uses of SD cards.
2. Also, this article teaches you to format SD cards for different devices, such as cameras, laptops, phones, and switches.
What is SD card? Do you know what it is even if almost everyone has used an SD card? Do not worry! This article will enlighten you and detail SD cards. Let's go to learn it.
What Is SD Card?
Secure Digital, officially abbreviated as SD, is a proprietary non-volatile flash memory card format developed by the SD Association (SDA) for use in portable devices. - By 
Wikipedia
Secure Digital (SD) cards are miniature flash memory cards designed for high-capacity memory and various portable devices such as car navigation systems, e-books, PDAs, smartphones, digital cameras, music players, digital video cameras, and personal computers. Well, now, let's see more features of the SD card.
History:
Actually, SD card has a long history up to now. In the late 19th century, people put forward the idea of SD card. There is a list to help you learn its history.
1999–2003:  SanDisk, Panasonic (Matsushita), and Toshiba agreed to develop the SD card.
2003: SanDisk Corporation first release the mini card (miniSD) in 2003.
2004–2005: Micro cards appeared during this period, named T-Flash or TF at that time.
2006–2008: SDHC came with 32GB of storage in 2006.
2009–2022: SDXC format appeared in 2009 for the first time and supports cards up to 2TB. Then, many corporations invented many different SD cards with various capacities.
Well, how about the capacity of the SD card? Do all SD cards have the same capacity? NO!
Capacity:
Different types of SD cards have different capacities. SD cards currently have three levels of memory capacity ranges:
Its available capacities are 8MB, 16MB, 32MB, 64MB, 128MB, 256MB, 512MB, 1GB, and 2GB.
Its available capacities are 2GB, 4GB, 8GB, 16GB, and 32GB.
Its available capacities are 32GB, 48GB, 64GB, 128GB, 256GB, 512GB, 1TB, and 2TB.
How about the speed of an SD card? Let's continue to learn.
Speed:
There are different levels of SD depending on the data transfer speed. Two common kinds of speed classes are as follows:
Speed Class
UHS Speed Class
According to the SD Association, The Speed Classes include Class 2, Class 4, Class 6, and Class 10. Class 10. Besides, there is a table to help you to learn more about the speed of SD cards:
| Speed Class | Speed | Applied Range |
| --- | --- | --- |
| Class 2 | 2MB/s | Digital camera shooting |
| Class 4 | 4MB/s | HDTV |
| Class 6 | 6MB/s | SLR Cameras |
| Class 10 | 10MB/s | HD TV |
| UHS-I | Write within 50MB/s, Read within 104MB/s | HD TV recording in real time |
| UHS-II | Write within 156MB/s, Read within 312MB/s | Future world |
After knowing the definition, history, capacity, and speed, do you know the common uses of an SD card?
By the way, now that we have learned what an SD card is, you can click the following link to learn more about how SD cards work and what you should do if your SD card is not showing:
What Is SD Card Used For?
Sd card is widely used in our life. It can provide more storage capacity for cameras, cell phones, computers, game consoles, and other devices. But its real use is much more than this one. Its specific uses are as follows:
To transfer data: SD cards are often used because only a card reader is needed to connect the SD card to the computer, and no network support is required to access and read and write data.
To back up data: Users also often use SD cards as backup destinations because they are easy to carry and safer with no removable parts inside. And the capacity can also be chosen according to the backup data size.
To have external storage: SD cards are also nice external storage because they are small enough to be portable and not susceptible to network viruses.
To extend the storage: As mentioned above, it can be internal storage for mobile phones, cameras, and other devices.
As you can see, SD card has many usages. Now, let's see how it helps with different devices.
What Is SD Card on Android?
An SD card is a good helper if you are an Android user. You can use the SD card for internal storage on your Android phones as long as you put the SD card in the card slot.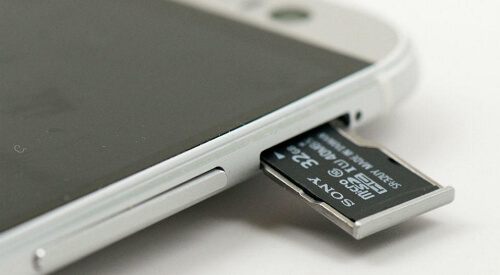 You can save documents, music, and other files on the SD card. This can help you get more storage space. It is also easier to transfer files because you only need to remove the SD card (after it is properly uninstalled from the phone) and insert it into the computer to read the data on it.
What Is SD Card on Nintendo 3DS?
Nowadays, games are getting bigger and bigger, so if you plan to buy many games, you can choose an SD card to store them. The Switch comes with very little storage space by default, and some of it is already prepared for the OS, so it fills up quickly. SD cards store all your games and data on their chips. Providing you with more storage space while keeping your data safe.
What Is SD Card in Computer?
Users can also use SD cards on computers with the help of a card reader. Put the SD card into the card reader and plug it into the corresponding port of your laptop to read and write data on it. This is a great way for a user with many large files to store. This can greatly relieve the storage pressure on the computer itself.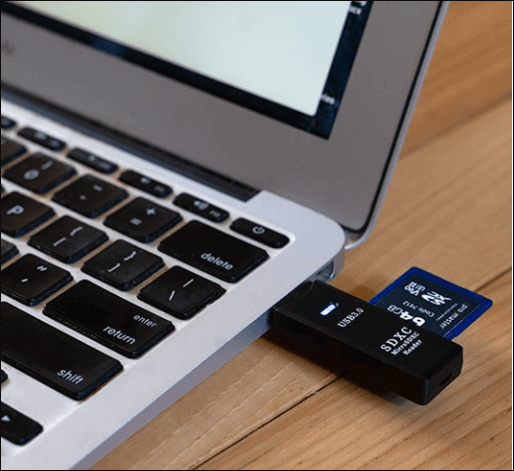 We have learned the SD Card is on Android phones, Nintendo 3DS, and computers. However, what is an SD card used for?
You can click this link to learn more about why we need to format an SD card:
What Format Should You Use for Your SD Card?
Different devices require different file system format. There is a list to help you to choose a suitable file system:
Android phones: FAT32, Ext3/4
Most Cameras: FAT32
Nintendo Switch: FAT32, exFAT
Windows: NTFS, exFAT, FAT
macOS: HFS, APFS, HFS+, exFAT, FAT32
Well, after choosing a suitable file system for your device. Then, it is time to learn how to format your SD card. You can get a detailed guide and a professional format tool in the next part.
Format SD Card via EaseUS Partition Master
EaseUS Partition Master Free is a professional and efficient Windows format tool. It supports almost every Windows version, such as Windows 11/10/8, Windows 8.1, and Windows 7. It can help format your SD card with simple clicks. Hence, if you are going to format an SD card, download it to help.
If you have downloaded this format tool, follow the steps in this link to format your SD card.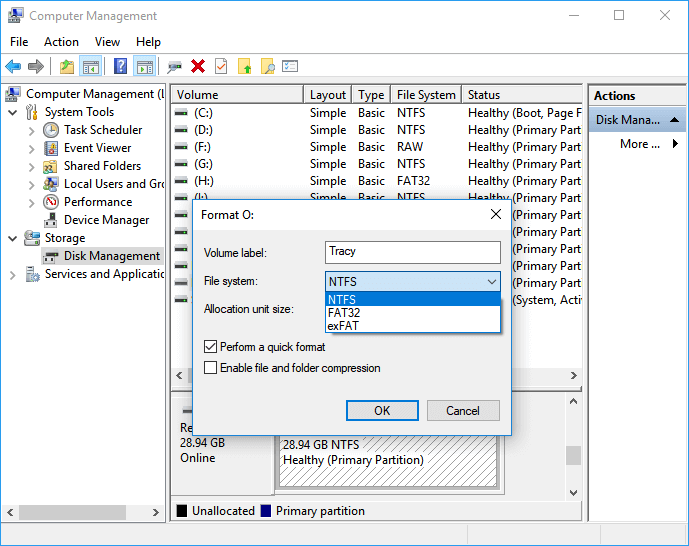 After this process, you can format your SD card to the ideal file format. However, can EaseUS Partition Master do anything else to help with SD card problems? Sure!
What Can EaseUS Partition Master Help?
This utility is no more than a disk management tool in Windows. Its features are as follows:
Convert MBR to GPT
Resize, move, delete, and create partitions
Now, download EaseUS Partition Master to have a try. You will be at ease while managing your disks and other external hard drives with its help.
Conclusion
What is an SD card? As for this question, do you have any idea now? This article gives a detailed explanation of the SD card, including its definition and uses. If you still have other questions about the SD card, the next part may help.
FAQs About What Is SD Card
This part lists some common questions you may be interested in, and we hope it can help.
1. What does a card reader do?
It can store photos, videos, and applications, other documents. This can greatly relieve the storage pressure on your devices, such as computers, cell phones, game consoles, etc.
2. What is the difference between SD and memory cards?
An SD card is short for Secure Digital Card, a removable memory card used to read and write large amounts of data in various mobile electronics, computers, cameras, smart devices, etc.
3. Is an SD card the same as a SIM?
No, the SIM card comes from your phone provider and provides your phone number to the device. On the other hand, an SD card expands your storage and stores your data. So the two are completely different.
EaseUS Data Recovery Services
EaseUS data recovery experts have uneaqualed expertise to repair disks/systems and salvage data from all devices like RAID, HDD, SSD, USB, etc.