Key Takeaway:
1. This article provides a detailed guide on how SD cards work on Android, cameras, switches, and laptops.
2. This article introduces a professional format tool for your SD cards.
Do you want to know the working principles of SD cards? How do SD cards work? Well, this article will enlighten you since it explains the working principle of SD cards. Let's dive into this article and learn.
How Do SD Cards Store Data?
SD card stores data on electronic components called NAND chips, which allow your data to be stored on the SD card. Because the chips don't have moving parts, so it is safer. Besides, data can be transferred from the card quickly, far faster than CD or hard drive media.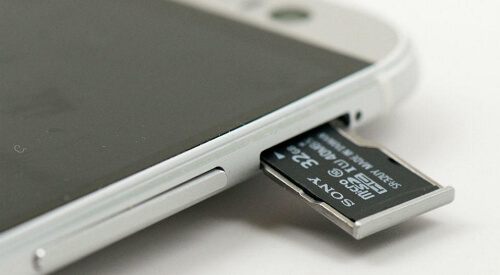 In addition, the NAND chips in SD cards are less prone to wear and tear, so data can be written to SD cards thousands of times, making SD cards resilient and durable.
However, do you know how SD card works on different devices? Continue to read and learn the basic working principle of SD cards.
How Do SD Cards Work on Different Devices?
Many people are familiar with storage devices, but how the devices work is new to them. So, how do SD cards work in cell phones and other electronics? You can find the answer in this part.
How Do SD Cards Work on Android Phones?
You can use an SD card on your Android phone for internal storage. You can keep your documents, music, and other files on the SD card. This means:
Your phone has more storage available。
Transferring is easier because you only need to remove the SD card (after it has been properly uninstalled from your phone) and insert it into your computer to read it.
SD cards free up the space on your phones since they can share the storage burden with your phone.
How Do SD Cards Work in Cameras?
You can use it to expand the storage of your camera and the reasons are as follows:
It can store photos on the electronic components of the SD card.
You are free to read and write data on the SD card.
Also, you can transfer photos from a camera to a PC by removing the SD card from your camera.
It brings you larger storage space and makes your photos safer.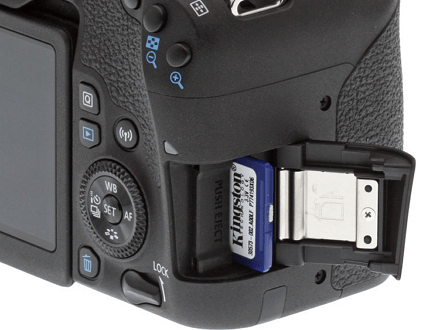 How Do SD Cards Work on Nintendo Switch?
Nintendo Switch allows you to expand its storage space using an SD card. The Switch comes with 32 GB of storage by default, some of which is already reserved for the OS, so it will be filled up quickly. If you plan to buy many games, you may need an SD card to store them. SD cards on Nintendo Switch can do a lot, such as:
SD cards store all your games and data on their chips.
They can give you more storage space and keep your data safe.
How Do SD Cards Work on Laptops?
Place the SD card in a card reader and insert it into the appropriate port of your laptop. SD cards can make your digital life easy and convenient since:
You can access the contents of the SD card via the computer
SD cards allow you to store or back up data and information from your computer to them.
When you need data, you can insert the SD card and read it immediately.
Besides, if you can not see your SD card, click these links to help:
SD cards are very compatible, so they can be used on many devices. But only if you set the correct file system format for your SD card that is compatible with your device. However, what is the correct file system format for these devices? There is a list for you:
Android: FAT32, Ext3/4
Camera: FAT32
Nintendo Switch: FAT32, exFAT
Laptop(Windows): NTFS, exFAT, FAT
Then, how to set the correct format for the SD card? Here I would like to introduce a very professional and useful formatting tool, EaseUS Partition Master Free.
Set the Proper Format for SD Cards via EaseUS Partition Master
EaseUS Partition Master is easy to use since its interface is rather clear. Hence, you can format your SD card easily with the help of its prompts. It supports almost every Windows version, so there is no need to worry about its compatibility. If you are going to format your SD card, download it to help.
Step 1. Find your SD card and right-click the partition you want to format and choose "Format".
Step 2. Set a new partition label, file system (NTFS/FAT32/EXT2/EXT3/EXT4/exFAT), and cluster size to the selected partition, then click "OK".
Step 3. Click "Yes" on the pop-up window to continue.
Step 4. Click the "Execute 1 Task(s)" button on the toolbar, then click "Apply" to start formatting your SD card.
By the way, there are some links for you since you may also want to know how to format other devices:
What Does EaseUS Partition Master Do?
EaseUS Partition Master is a reliable format tool, and its detailed features are as follows:
Hence, download it to format your SD card for different devices.
Conclusion
SD cards are in the form of flash memory. They are used to store data on many modern digital devices. They differ from other storage media because they do not require any power to retain their contents. This makes them ideal for electronic devices such as digital cameras, and this article introduces EaseUS Partition Master to help format SD cards. If you need it, download this free tool to help you.
FAQs About How Do SD Cards Work
We prepared three questions about how SD cards work, so if you need help, just continue to read.
1. What does an SD card actually do?
SD card, which is short for Secure Digital Card, is a removable memory card. Users use it to read and write large amounts of data in various mobile electronics, cameras, smart devices, etc.
2. Do SD cards give you storage?
Sure, you can use an SD card to add more storage space for your device. Besides, there are many different capacities for you to choose and you can choose one based on your needs.
3. How does an SD card hold memory?
SD cards store data on many electronic components called NAND chips. These chips allow users to store data on the SD card. Also, because the chips have no moving parts, the data is more secure. In addition, data can be transferred quickly from the card.
EaseUS Data Recovery Services
EaseUS data recovery experts have uneaqualed expertise to repair disks/systems and salvage data from all devices like RAID, HDD, SSD, USB, etc.