How to Migrate System/Data/Programs from One Hard Drive to Another
Updated by
Jean
on Nov 29, 2021
When Hard Drive Migration Software Is Needed
Most of the time, computer users consider migrating hard drive for the reasons that:
The old hard drive is too small to store the increasing data, and you need to transfer them to a bigger one.
You purchased a new hard drive that is bigger and faster than the current one, and you want to move programs and data to the new one.
When recognizing computer, you have to do data migration to use precious space rationally.
If the data you want to migrate is not too big, there is no need to turn to professional software. Just select the target files, copy and paste them to transfer your data to another hard drive.
But if the data takes up too much space and contains system files or applications, things become not so simple. You might need to individually install each application again. How to avoid this big trouble? Professional hard drive migration software is necessary!
There are two methods to help you realize data and system migration, you never need to reinstall the operating system or any applications.
Part 1. Migrate Data with Hard Drive Clone Software
Disk cloning means migrating your system to a new hard drive. The cloning process includes transferring all data in the hard drive as well as the information that enables users to boot the operating system. The original operating system will run normally in the new hard drive, and all the personal settings and applications will be kept safely. 
For inexperienced users, it is better to pick up disk cloning software to migrate data. Because it would save a lot of time and energy, and it would be much safer. Among all of the data migration software on the market, we recommend you choose EaseUS Todo Backup. 
Its cloning feature makes it easy for you to migrate the system to a new disk and upgrade your current system.
It can copy your system drive to an SSD/HDD, or clone your HDD to an SSD without reinstalling Windows.
It can also help you to back up and restore the computer data with simple clicks.
Now download EaseUS Todo Backup and follow the detailed guide below to see how to clone hard drive on Windows.
Part 2. Hard Drive Data Imaging Software
Another method is to rely on the hard drive imaging software. It creates an exact image of your hard drive, which can be restored to the new hard drive. This kind of software will also ensure the normal use of the operating system and applications. It is not only a data and system migrating tool but also an efficient backup solution.
EaseUS Todo PCTrans Free is a free PC migration software to migrate data (including music, pictures, documents, videos, etc) and applications from one PC to another, from Windows XP to Windows Vista/7/8/8.1, from 32-bit OS to 64-bit OS.
Tutorial guide: How to transfer data from one hard drive to another
Bonus Tip: How to Make a Disk/Partition Backup
After migrating data to your new hard drive, another issue you should pay attention to is data safety. Many people would make a scheduled backup for their mobile phones, but they hardly do it on their computers. For most of the users, data stored on the computer is safe enough, so it's unnecessary to back up content on the computer.
Actually, the data on the computer is also in danger of losing. There can be virus attacks, computer breakdowns, and file deletion, which all could lead to data loss. In this case, we recommend you back up your disk or partition to protect your data. EaseUS Todo Backup can also help you with it, here are the detailed steps:
Step 1. Start with selecting the backup contents.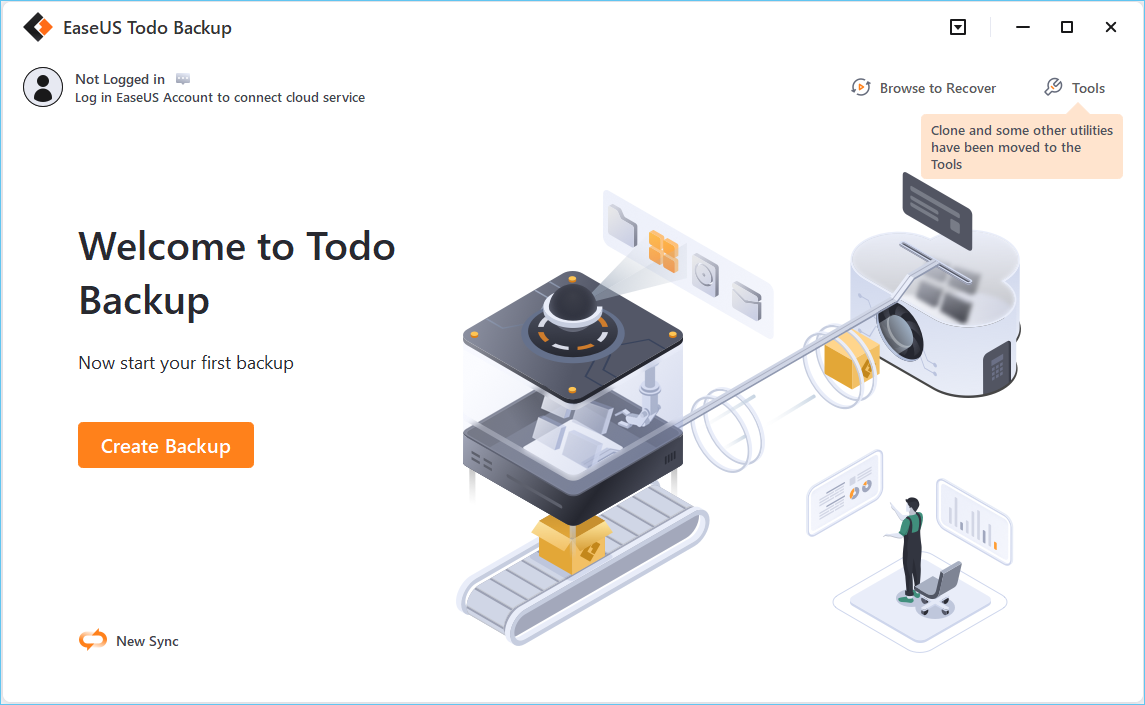 Step 2. There are four backup categories, File, Disk, OS, and Mail, click Disk.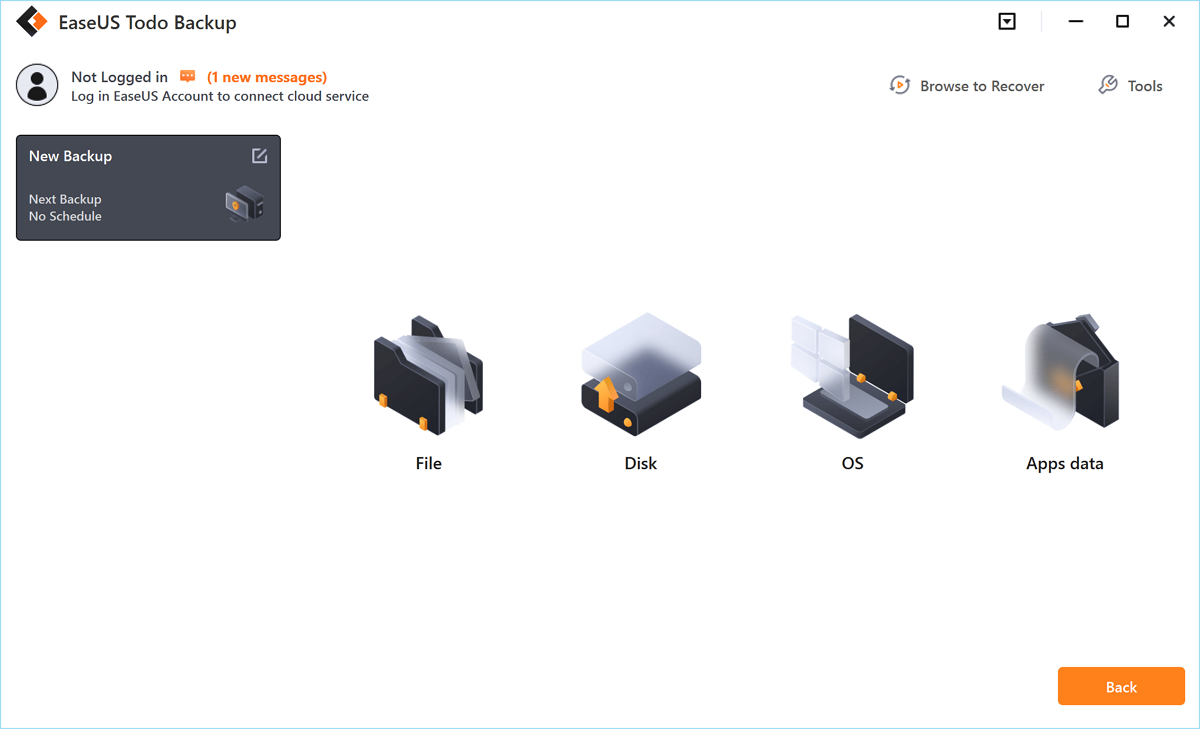 Step 3. It is available to back up a whole disk or a certain partition. Choose the one you need and click OK.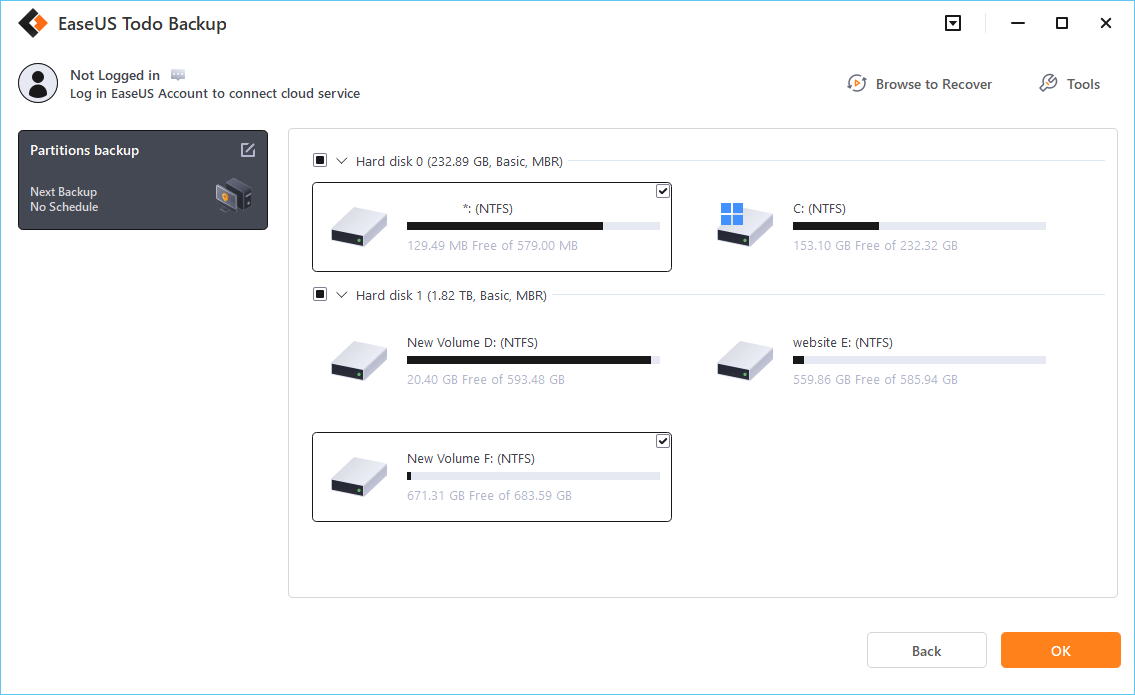 Step 4.  Select the destination where you want to save the backup.
Step 5. For disk/partition backup, you can choose to save the backup to local drive or to NAS.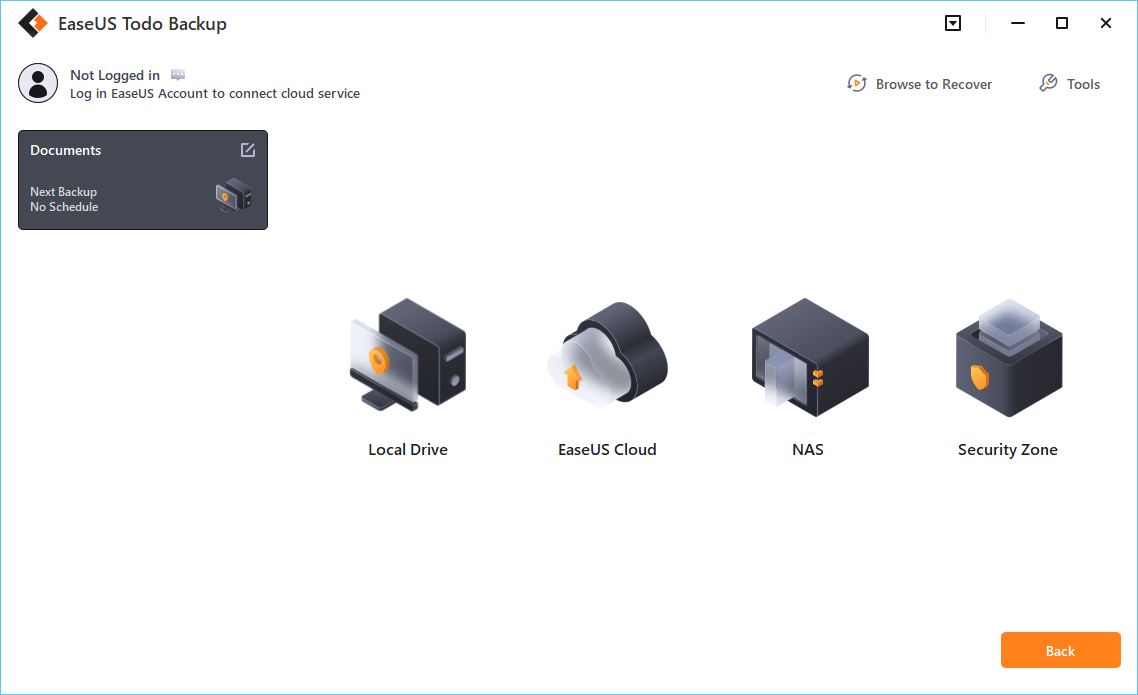 Step 6. After the backup process is completed, your task will be displayed at the left. Right-click any one of the task, you can further manage your backup such as recover it, create incremental backup, etc.
People Also Ask
1. Is it better to clone or image a hard drive?
Both cloning and imaging create an exact record of your hard drive. That includes all the files on the drives along with the master boot record.
Disk imaging creates a large compressed file of your drive. You can then restore this file to bring your drive back to life.
Disk cloning creates an exact, uncompressed replica of your drive. If a hard drive fails, you can remove it and replace it with the cloned drive. 
In conclusion, cloning can get you up and running quickly, but it is not as flexible as imaging.

Author Jean has been writing tech articles since she was graduated from university. She has been part of the EaseUS team for over 5 years. Her special focuses are data recovery, disk partitioning, data space optimization, data backup and Mac OS. By the way, she's an aviation fan!

Brithny is a technology enthusiast, aiming to make readers' tech life easy and enjoyable. She loves exploring new technologies and writing technical how-to tips. On her spare time, she loves sharing things about her favorite singer - Taylor Swift on her Facebook or Twitter.
Taking everything into consideration, we can say that EaseUS Todo Backup Home can offer you a little extra sense of security with a set of advanced tools. The interface provides quick adaptation, every process guiding you all the way through so you don't get stuck or further damage your system rather than keeping it safe.

 Read More

EaseUS Todo Backup Free lets you create backups of your important files or your entire computer through its streamlined interface. Just choose the backup type you'd like to get started, and let the program do the reset.

 Read More

EaseUS includes all the features I expect from backup software like versioning, incremental backups, and scheduling. For more advanced users, EaseUS allows you to install a pre-boot environment onto your hard drive so you can use it to restore files without burning a CD or putting it on an external USB drive.

 Read More

EaseUS Todo Backup
Smart backup tool for your files and entire computer in Windows 10/8/7.
Install Windows on Multiple Computers at Once? No Problem!
Learn how to install Windows 11/10/7 and special programs/software on a batch of computers. Use 10 minutes to do the 10 hours work without making a single mistake!
Get Free Solution!