Do you know how to clone a hard drive safely?
Disk clone allows you to copy all the content on a disk to another one in the easiest way. And you might be required to clone hard drive in many situations, for example, when you want to create a bootable CD/DVD or USB disk or upgrade hard drive to a newer or larger hard disk, you might need to clone HDD to transfer the whole contents of your hard drive. Especially when the hard drive contains system, you can't just drag and drop files in Windows to the new drive, because just copying and pasting Windows files will result in system unbootable from new hard drive. However, do you know how to clone hard drive safely and successfully? Here we will introduce you a reliable disk clone software and it will guide you clone one hard drive to another with little effort.
What is the best tool to clone hard drive?
To copy or clone hard drive, you should first figure out that a third party disk clone software is neccessary. Here, EaseUS Windows backup software, a professional backup software with powerful disk clone feature is recommended. The program can do a perfect job to clone hard drive by copying your entire hard drive to another with either fast file-by-file copy or sector-by-sector copy. And it also offers safe hard drive disk copy/clone solution to transfer your data on the old disk to a new one, backup system such as clone system disk Windows 10 or image hard drive in case of computer crash or system failure. Now you can learn how to clone hard drive with this hard drive clone software step by step.
To clone hard drive, follow these steps:
1. Launch EaseUS Windows backup software and click "Clone" option to clone hard drive.
2. Select the source hard drive you want to clone and then click "Next" in the Disk/Partition Clone windows.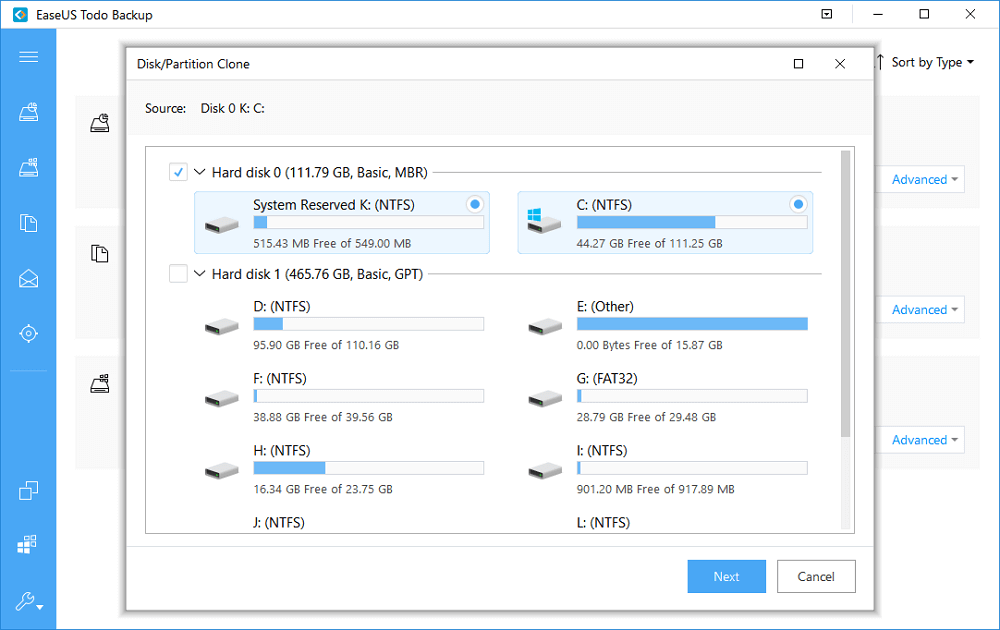 3. Select the destination disk and then click "Next". Here under Advanced options, "Sector by sector clone" option enables you to clone all sectors from source disk to destination disk.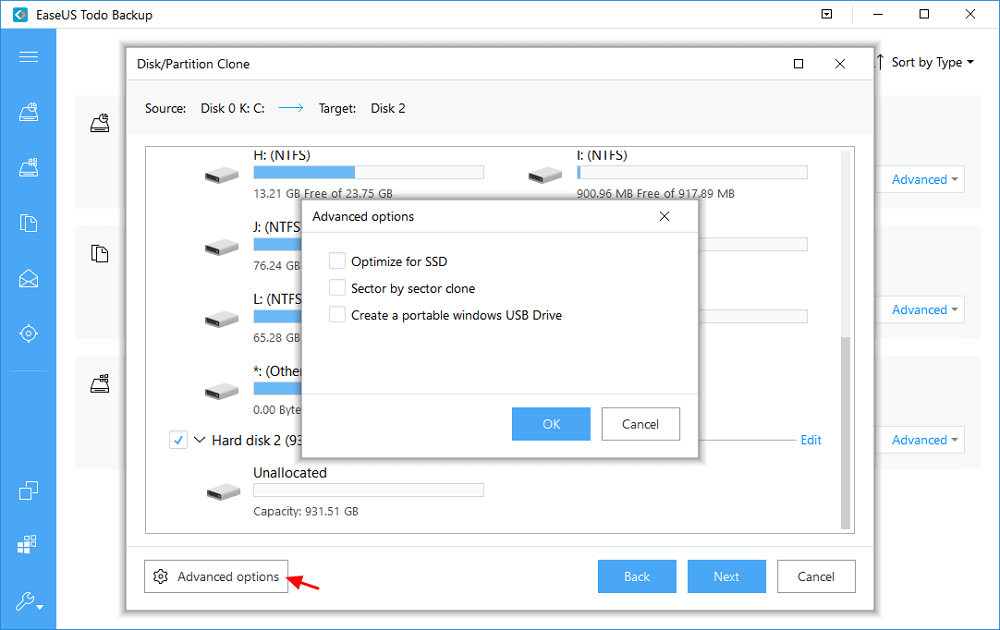 4. Preview the disk layout and click "Proceed" to clone hard drive.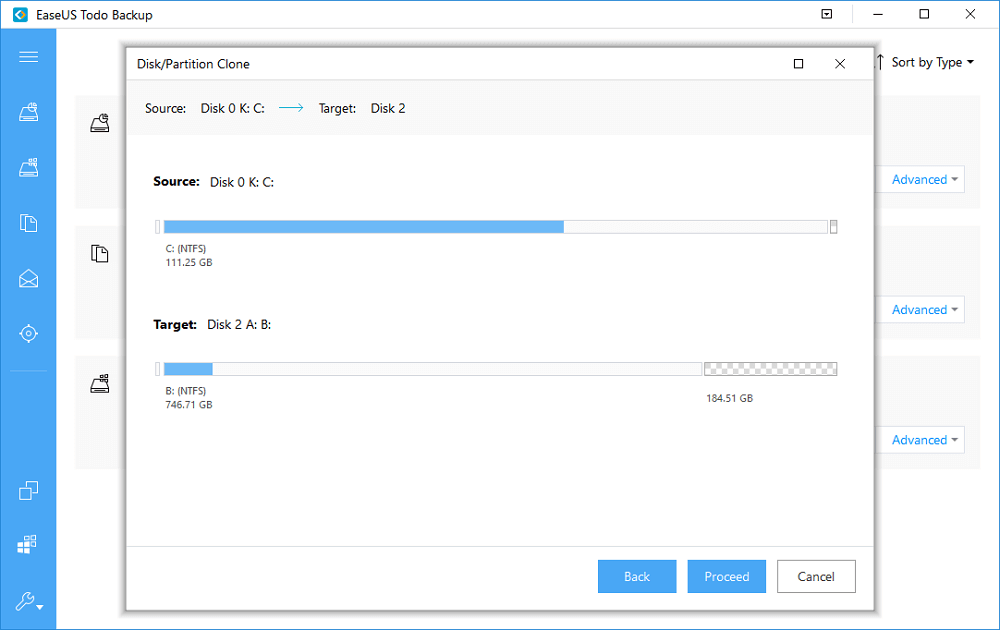 Finish all these steps, you can successfully clone your hard drive and you can also check the cloned disk in the Disk Management by right-clicking "My computer" and choose "Manage" -> "Storage" -> "Disk Management".