Have You Checked Your PC Compatibility for Windows 11?
The long expected new Windows operating system has finally come, and it's gradually reaching a personal Windows 10 computer early this Fall in October. Have you prepared your PC or laptop to get Windows 11 free upgrade from Windows 10? Unfortunately, many people are excluded from the capable crowds when checking upon the minimum system requirements for Windows 11 upgrade from a previous OS version, two of the most strict requirements are TPM 2.0 and UEFI secure boot. Of cause, your system drive must spare at least 64GB of free space to save the installation files.
>>Click solutions to how to extend C drive space
Two general ways to install Windows 11 on supported hardware computers include a clean install from a bootable ISO file or a direct automatic update in Windows Settings (Only available to Windows 10). But first of all, you have to make sure that your computer is Windows 11 compatible. Hence, the first tool everyone should use is a Windows 11 checker, for the purpose of checking the hardware compatibility for Windows 11 on your PC.
Step 1. Download EaseUS Windows 11 Upgrade Checker.
Step 2. Click the Check Now button to start.
Step 3. The Windows 11 compatibility result window will soon appear. All the incompatible and compatible configuration items will be listed.
How to Install Windows 11 on Any Supported PC - The Best Installation Way Ever
According to your PC checking result, you need to adopt different solutions to get the Windows 11 operating system. For those with compatible computers, it's all too easy and flexible to upgrade their PCs to the latest Windows 11 as long as they reached this page, and found the automatic Windows 11 installation program here - EaseUS Win11Builder, which is the second useful tool we recommend to you. 
With EaseUS Windows 11 builder software, all you need is a USB device and, time. It's the best and easiest Windows 11 upgrade tool ever because you don't have to download any ISO image file on external sources, nor worry about not receiving the automatic update notification on your computer.
Step 1. The Windows11 builder is integrated with the EaseUS OS2Go software. Click the download button and launch the program after installation.
Step 2. Switch WinToGo Creator to Windows Install Drive Creator. The obtained system information is available on the home screen, and it keeps updating all the time. Apart from Windows 11, Win11 builder also supports you to download Windows 10/8.1.
Step 3. Connect your USB flash drive to the computer. Win11 builder will automatically detect your USB device, so all you need to do is click the Create button.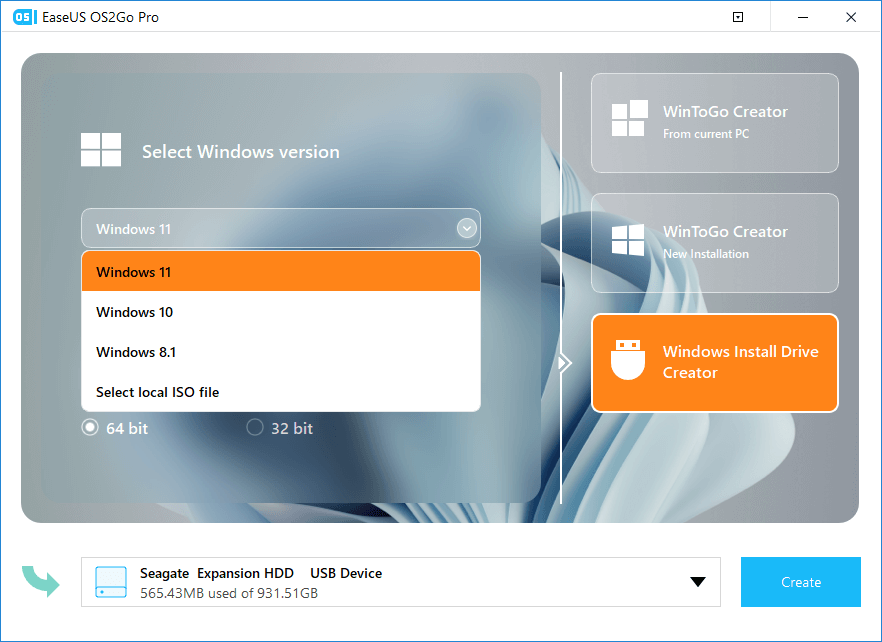 Step 4. The software will empty your USB drive data if it's a used one. Once the downloading process begins, wait there until it finished or leave for a while to do you own job.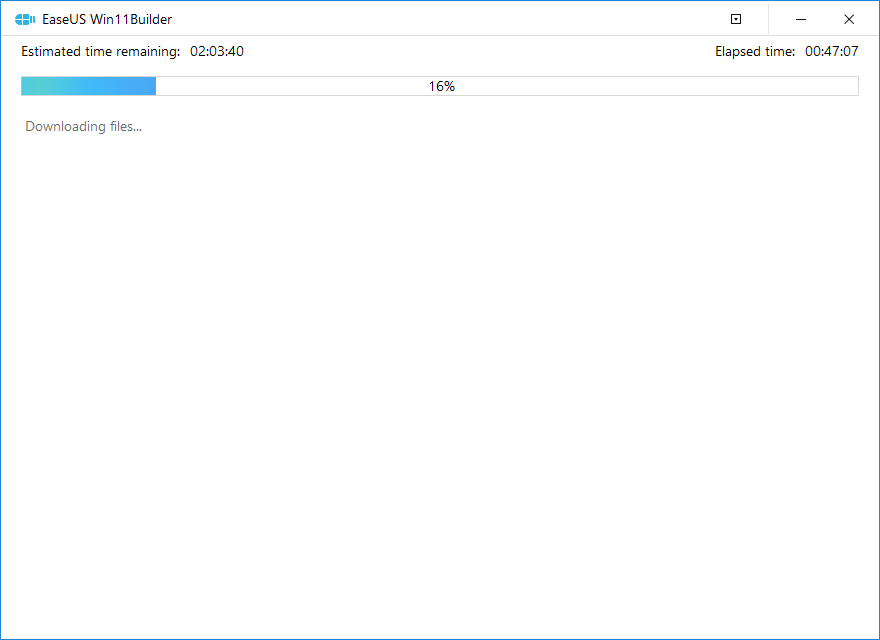 Step 5. After successfully downloading the Windows 11 iso image file on the USB drive, start to install Windows 11 from the bootable USB drive on your computer by following the installation wizard step by step.
How to Run Windows 11 on Any Unsupported PC [Two Options]
There are manual solutions to break the limit to the security settings requirements for both a TPM 2.0 chip and UEFI secure boot. It's within the Windows Registry Editor settings. If you're interested in how to install Windows 11 without TPM2.0 and secure boot, the first option to get rid of the limits is fully demonstrated in this post: Windows 11 Download Without TPM2.0.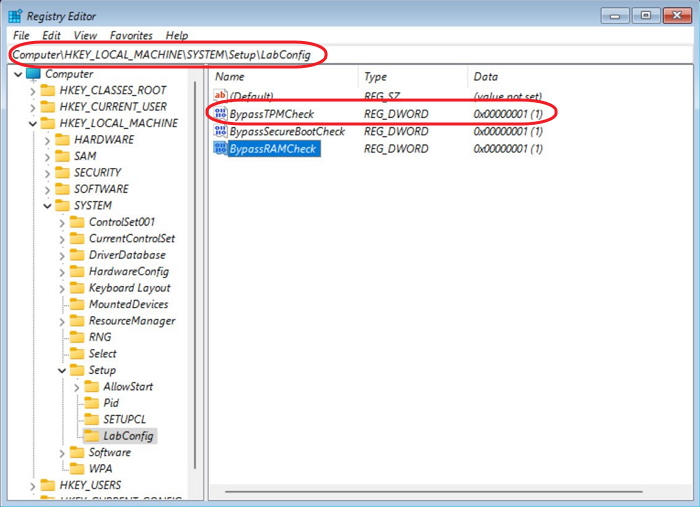 What about the second option? It's to create a Windows 11 portable USB drive. To be specific, a portable Windows 11 USB drive is a copy of a completely established Windows 11 OS environment, including the OS installation, programs, games and personal data on the system drive on a PC. What is it used for? Refer to the following circumstances so you can form a clear mind.
Run Windows 11 on any PC, including those Windows 11 compatible and incompatible ones
Run Windows 11 on Mac from an external USB device
Run Windows 11 on any Windows 7, 8, or 10 computers
Run Windows 11 on any old PC/Mac without meeting hardware requirements
Run Windows 11 on any PC without a clean install
To be able to accomplish the above goals, the third tool comes in handy - EaseUS OS2Go. It's used to copy an installed Windows 11 to a USB drive so you can take it everywhere in your pocket, and boot any computer or Mac from the bootable USB.
Step 1. Install EaseUS OS2Go on your Windows computer, it will display your system drive's used space. Plug in a USB drive that is larger than the system drive used space. Choose the target USB drive and click Next to continue.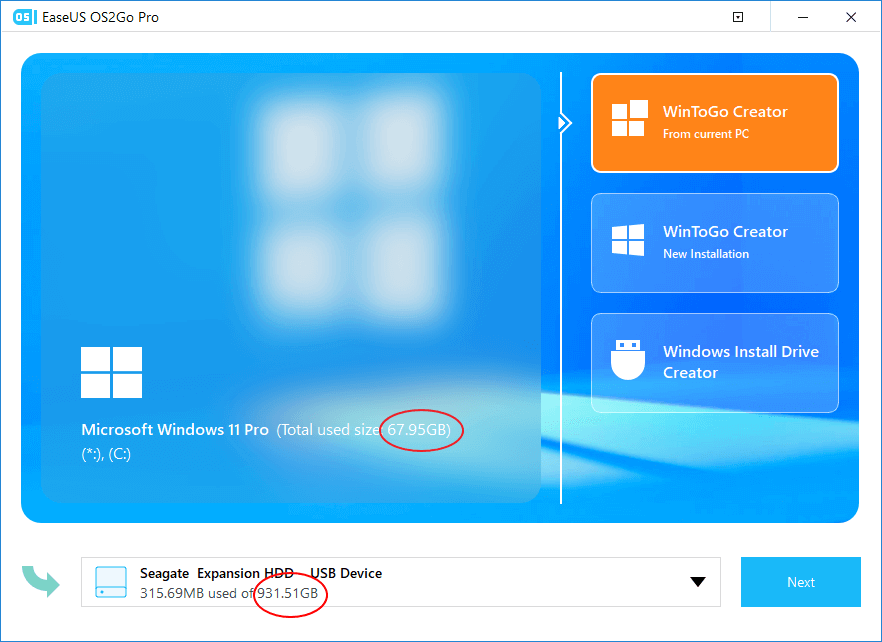 Step 2. EaseUS OS2Go will notify you that the following operation would delete all data on your drive. Make sure that you have backed up all the important data. Click the Continue button to proceed.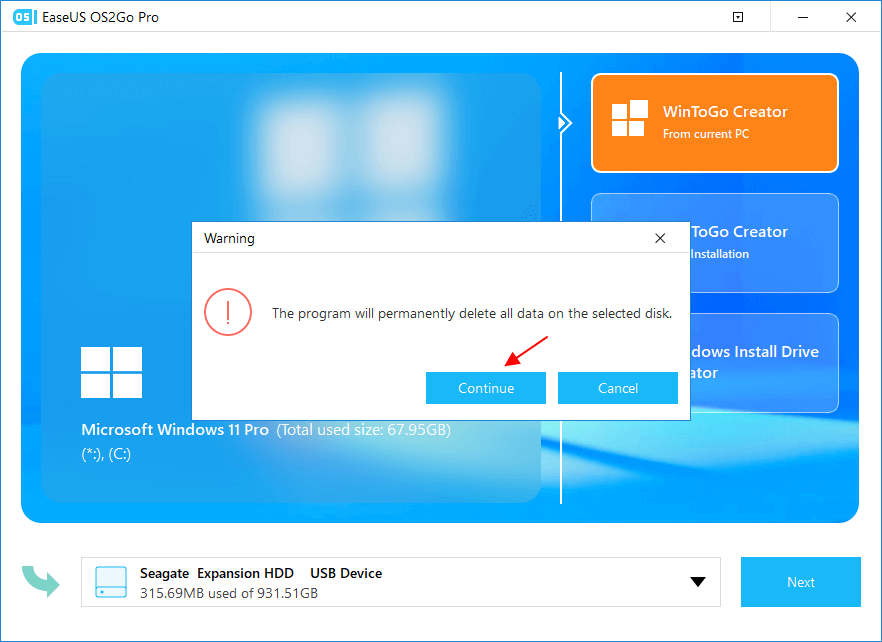 Step 3. Adjust disk layout. The default disk layout on the target drive will be exactly the same as the resource drive. You could also edit the layout according to your needs. Tick the option there if you're using a Solid State Drive as the Windows bootable drive. Next, click Proceed.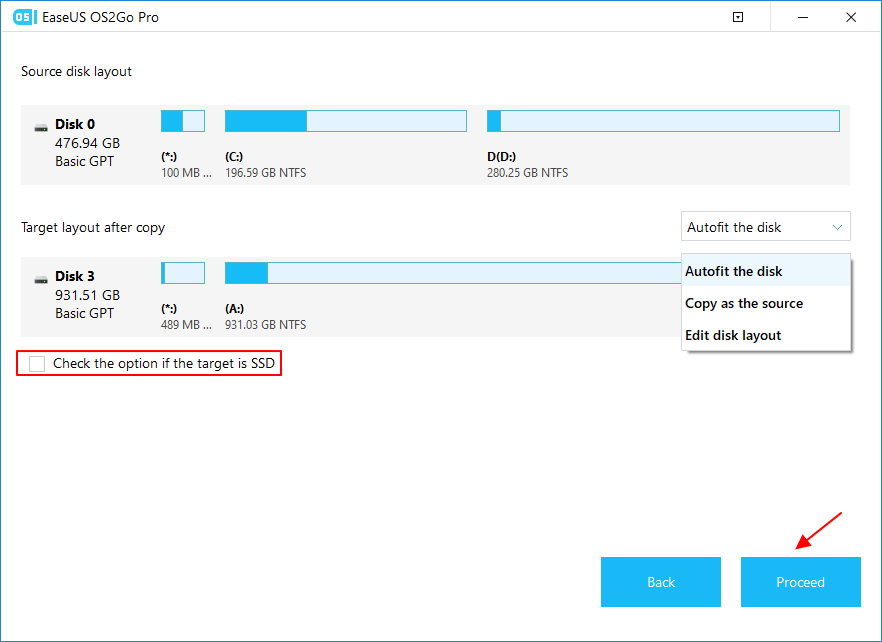 Step 4. Then EaseUS OS2Go will start to create the portable USB drive. It usually takes a while depending on your OS and Network condition. When the progress reaches 100%, the USB drive should be bootable now.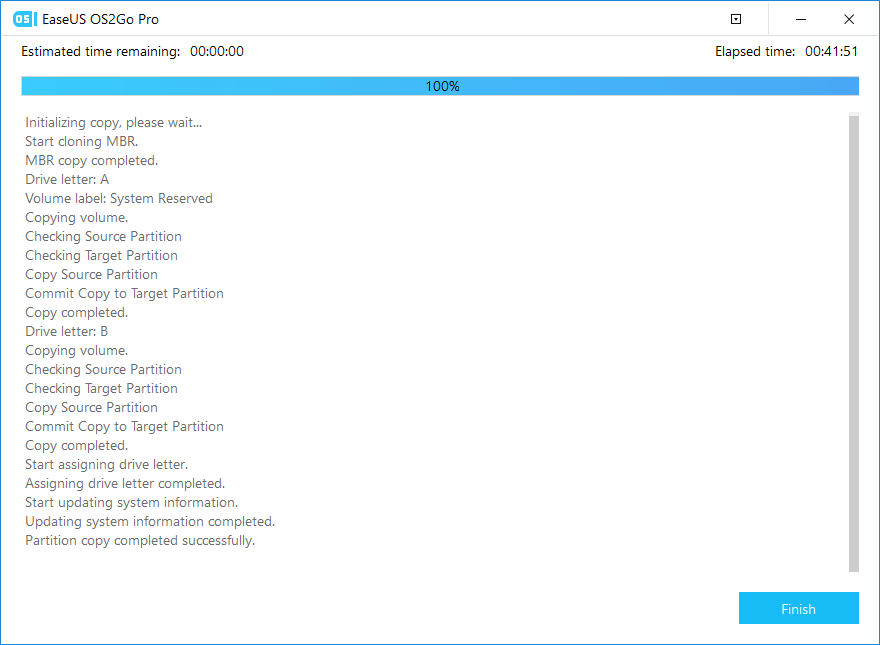 Step 5. Insert the portable Windows USB and start your computer. Press the required key (F2, DEL, F10...) to access BIOS. Choose to boot from the USB disk.
Note: Please make sure that the boot mode (UEFI or Legacy) of the portable USB and your target computer are the same, otherwise you may not be able to boot.
Closing Thoughts of Getting Windows 11
We can predict that Microsoft Windows 10 and Windows 11 will become two major operating systems in the market, and new devices are basically shipped with Windows 11 preinstalled. It's sooner than later to upgrade your device to Windows 11 to get the most secure and comprehensive Microsoft OS services. Try the three helpful tools from EaseUS, to be a better Windows 11 user from now on.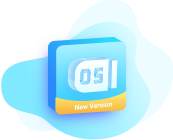 EaseUS OS2Go
Create portable Windows to USB
Copy installed Windows OS to USB
Clone Winodws OS drive to USB
Run Windows 11 on any PC
Run Windows 11 on unsupported PC
Run Windows 11/10 on a Mac
Download Now