Why need move partition in Windows 10
Hi guys, do you know how to move partition Windows 10? Why? According to some computer users' feedback, sometimes it can be really annoying when we have no way to move partition in Windows 10. But why we need to move a partition?
To make full use of computer space while managing partitions. When your computer partitions go out of space, the computer running speed will slow down and the system will warn you with "low disk space" notice. To solve such a problem, the basic solution is to extend the partition or increase partition space. Other partition management tasks including merge, combine or increase partition size all need enough unallocated space. When there is not enough unallocated space right behind the to-be-managed partition, to move partition which is not allocated yet is exactly what you should do.
How to Move Partition in Windows 10
Then how to easily move partition in Windows 10? I want to move my partition E which is empty now behind partition D so as to enlarge D drive which is running out of space now. So how can I complete this job?
Facing such a problem, some users may try to delete partition directly instead of moving partition on the computer for that disk management tool does not support to move partition for resizing or reallocating partition. Any other recommended solutions? Sure! A professional partition tool can help. This tool is offered by the EaseUS software, named EaseUS Partition Master, aiming to produce professional solutions for managing partitions under different Windows OS including Windows 10.
Steps to move partition in Windows 10:
Step 1: Locate the drive/partition
Step 2: Resize the partition
You can either shrink the selected partition or extend it.
To shrink the partition, simply use your mouse to drag one of its ends into unallocated space. Expand the "Advanced Settings" list, where you can see the exact disk space for each partition. Once done, click "OK".
Fig. 1 Unallocated space before the drive.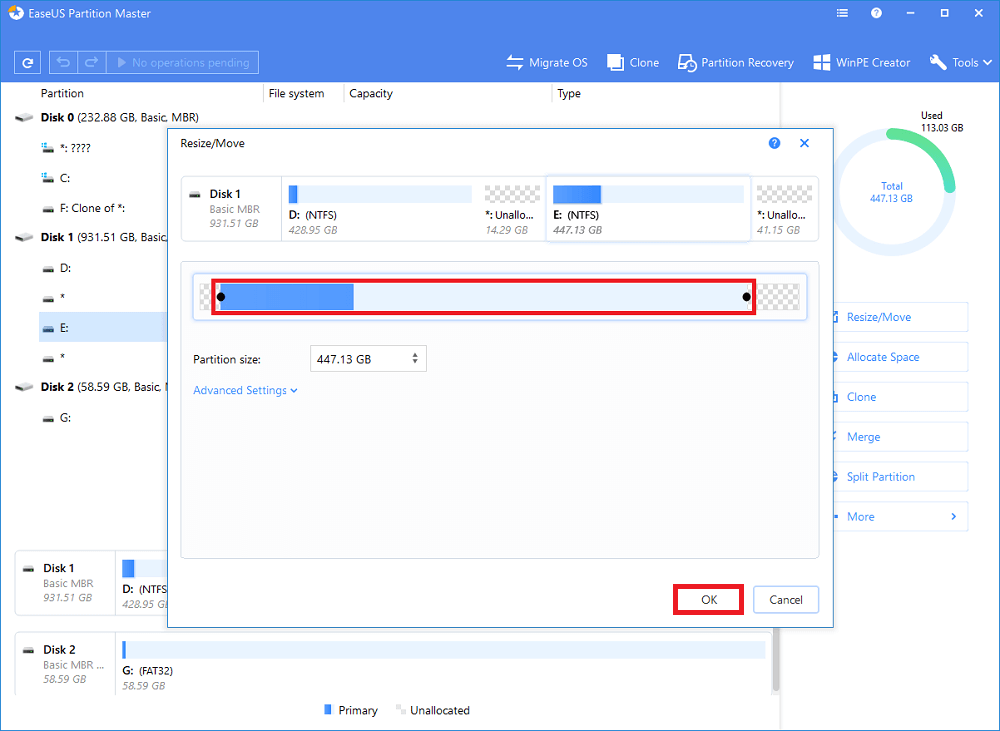 Fig. 2 Unallocated space after the drive.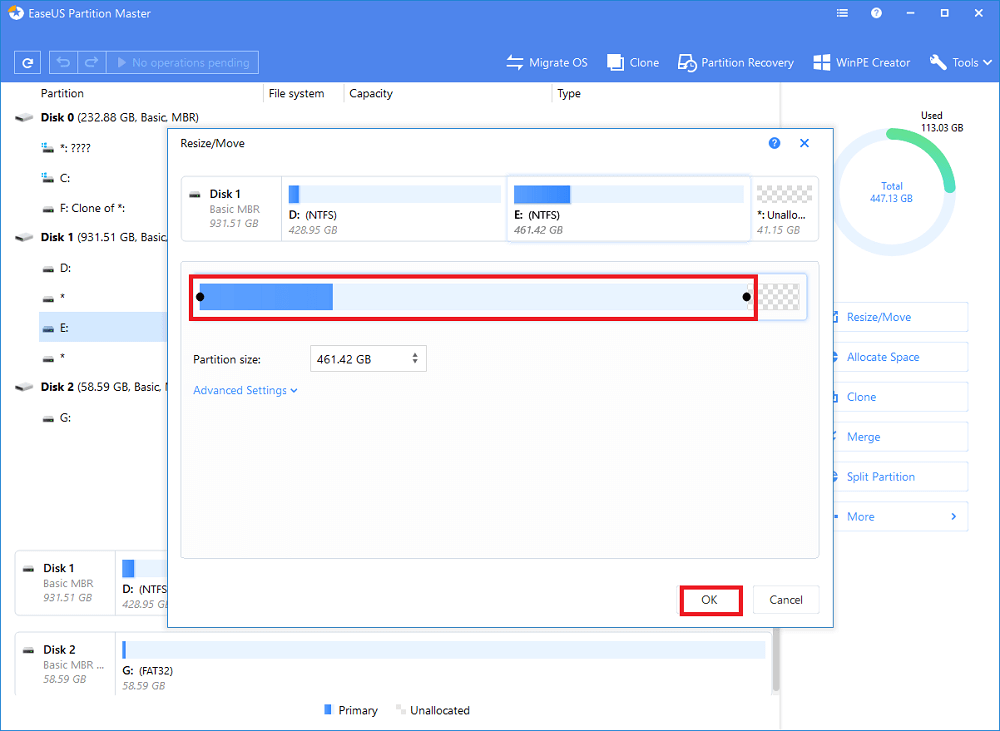 To extend the partition, make sure that there is unallocated space aside (if there isn't, follow the above steps to create some). In the same way, drag your mouse towards the unallocated space. Click "OK".
Fig. 3 Add unallocated space into the partition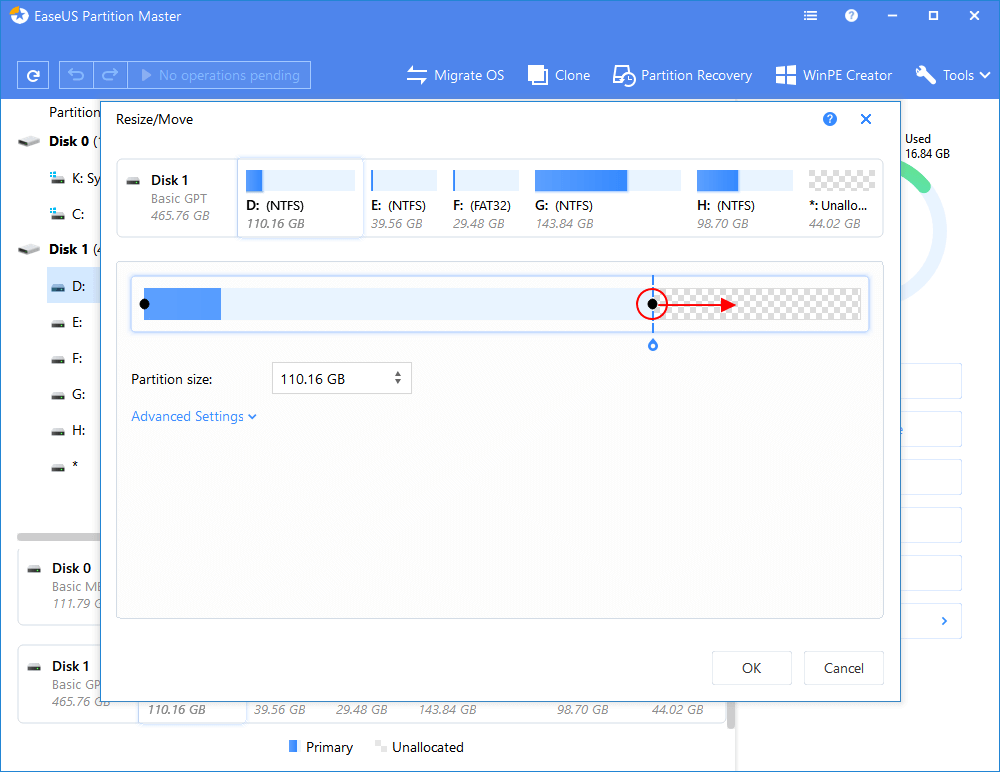 Step 3: Apply changes
See? To move partition in Windows 10 is so easy. You can also apply EaseUS Partition Master to help you solve other more partition problems. And if you wanna try a free version, EaseUS Partition Master Free will offer you free partition tool to manage Windows partition with ease.