
About the Author
Hot Topics in 2022
How to Choose the Right Disk Partitioner for Disk Partitioning [2022 Step-by-Step Guide]
A disk partitioner can make life easy for PC & Mac users. But how do you choose the right one?
A disk partitioner is a remarkable tool to help you partition your disks. Considering the hassle it takes to clean up, format, or change the storage sizes, these programs can make a tedious task a lot easier. However, the problem is not finding the tool; it's finding a good one.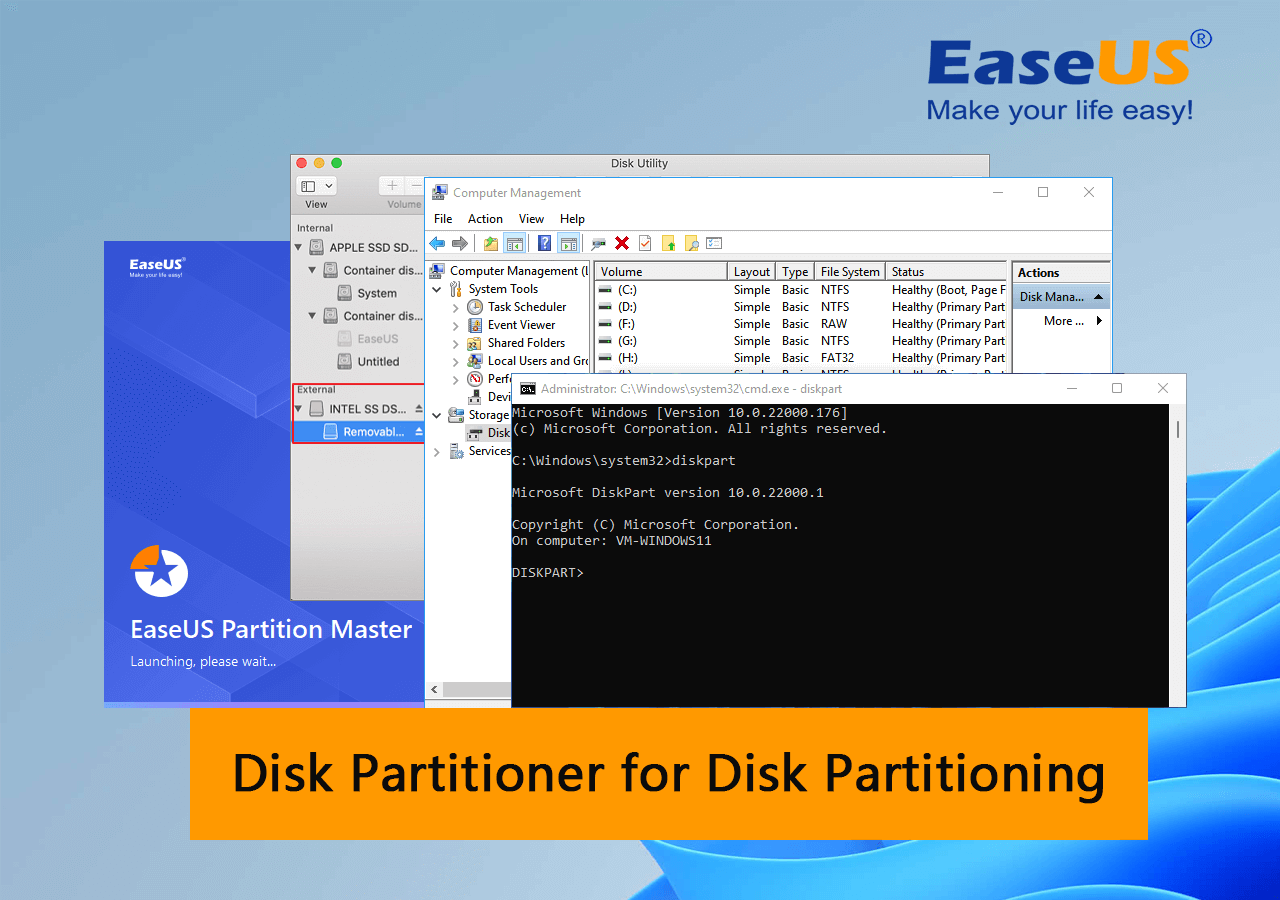 Then how do you pick a good disk partitioning tool? Is there science behind it, or do all the tools do the same thing? There are dependable tools. Then there are tools you can't strictly rely on because you need to ensure the safety of your data and the physical health of your disk.
So, let's dive right into it and find out.
What Is Disk Partitioner
Disk partitioning or disk slicing is the creation of one or more regions on secondary storage, so that each region can be managed separately (by Wikipedia). A disk partitioner is a tool that helps you break your hard disk into various partitions. So, let's say you have 1000GB of storage, and you wish to turn them into four partitions of around 250GB each; you can use a tool such as a disk partitioner.
There are various types of disk partitioners, and perhaps the most common one is built into our computers and Macs. Then, there are third-party tools. However, using a dependable tool has many benefits, such as:
Saving you from the hassle of doing it manually
Ensuring the security of your data
Breaking and creating partitions without formatting or losing data
Extending or increasing the size of specific partitions
Saving you a lot of trouble and time
These are some of the most common benefits of using a disk partitioner. If you use the common tool built into the Windows or Mac operating systems, you can do it. However, using a third-party tool is a little more viable, as they tend to cover various ends of creating or breaking partitions.
How to Get a Disk Partitioner? Top 5 Best Disk Partitioners for Windows and Mac
The easiest way to get a disk partitioner is by finding the one you have on your computer. However, to find a dependable third-party tool, you might have to do some research. But worry not, as we've already done the research for you.
Let's break down our tools into two categories; here are the ones you can find in your operating systems:
Then, you can download two of the most dependable third-party tools, which are:
Each of these tools can help you with partitioning your hard drive. But which one stands out as the best? First, let's talk about the in-built tools that we can use.
#1. Disk Management (Windows)
Disk Management is an in-built tool can be accessed by any Windows users:
Press Windows & type "Disk Management," then enter
Or, right-click This PC on your desktop and click Manage
Navigate the sidebar until you find Disk Management & click it
This in-built tool is excellent, but it does have a few restrictions. For example:
You can only increase a partition's size if you delete and remove another partition
You'll need unallocated space to Extend the volume
Therefore, it's a good tool only until you run into a few of the aforementioned problems.
01
Pros:
Easy to use
In-built
Free
02
Cons:
Restricted in some aspects
#2. CMD (Windows)
CMD, or command prompt, is perhaps the first thing we all learned about computers in school. However, this console is perhaps the most effective tool present within our operating systems. Here's how to access it:
Press Windows+R & type CMD
Type Diskpart and press enter
Type List Disk in the Diskpart console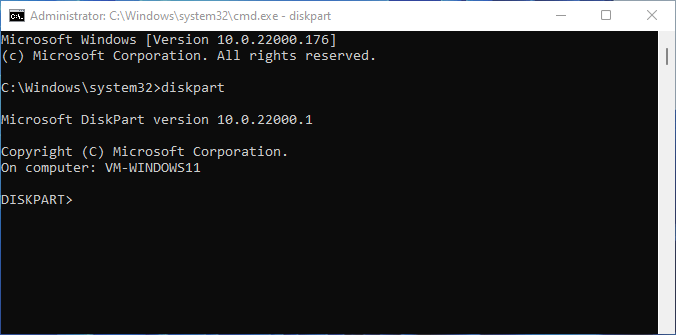 As you can see, there are three disks here. You need to pick the one where you need to make your partition. So, for instance:
Type select disk 0
Then type create partition primary size=200,000 (200,000 being 200GB or the size you wish to partition)
You can simply type "create partition extended" if you want to extend a specific partition.
01
Pros:
Easily available
Perhaps the safest & quickest
 
02
Cons:
Too much hassle
You might mistype partition and lose data
#3. Disk Utility (Mac)
Disk Utility is perhaps the easiest way for mac users to create a partition. This tool is easily available on any Mac device.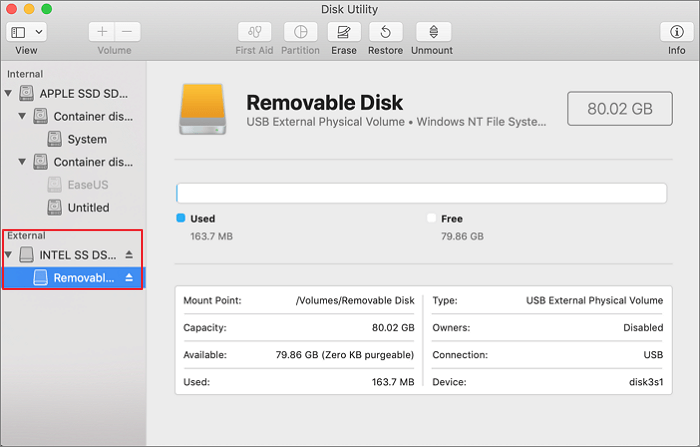 Once you open it, you can follow a few steps to create a partition:
Select the physical drive from the sidebar
Click on the Partition button, which will look like a pie chart
Click on Add button, which looks like +, and then click Add Partition
Type a name (optional), then pick the volume type, i.e., MS-DOS or ExFAT
Choose the file system
Enter a size or drag the pie chart until you're at a number you like, i.e., 200GB
Click Apply, then click Partition (If prompted further, click on Continue)
Click Done once partitioning is finished
01
Pros:
An easy-to-use tool
Easily available on all Mac devices
02
Cons:
Won't be able to use some file systems created by Disk Utility on other operating systems, i.e., Windows
#4. EaseUS Partition Master – Best Third-Party Disk Partitioner
EaseUS Partition Master is hands-down the best third-party disk partitioner available today. It's easy to get it; you need to head to the website, then download and install it. If you're looking for an all-around disk or partition master, then this one is it.
On top of that, you get to create a new partition with the latest 1-click feature called New Disk Guide. It helps you create a partition with a single click, and it doesn't get more convenient than that.
#5. GParted 
GParted is yet another third-party tool that can help you create partitions and other convenient features. It's also free, so you don't have to worry about paying for it.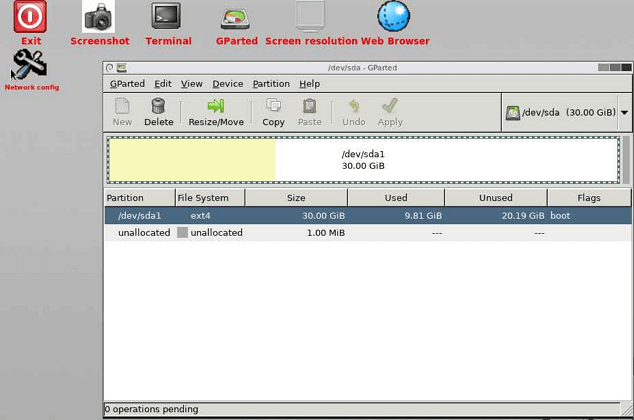 It supports a myriad of file systems, as well as operating systems. The supported operating systems include Windows, macOS, and Linux. However, it's not recommended for new users, as it could get complicated.
What Happens If I Interrupt Disk Partitioner
Formatting, partitioning, extending, or shrinking a hard disk drive is a risky business. You must always be 100% sure before you get started, regardless of which tool you choose to employ. If you interrupt a disk partitioner, then you can expect a cascade of failures.
This includes:
Data loss beyond recovery
Unresponding applications
Unresponsive computer
State of device reverse (Very rarely, unless you're using a third-party tool)
Inability to stop the format/extension/shrinking
You must always be sure before running a disk partitioner, as most operations cannot be halted once they start, such as partitioning a disk. In worst cases, you might also risk physical damage to the magnetic disk inside your hard drive. 
So, how can you be 100% and avoid this trouble? By using dependable third-party software like EaseUS Partition Master. It has an execute operation button, which double-checks on you before you format or partition a drive with it.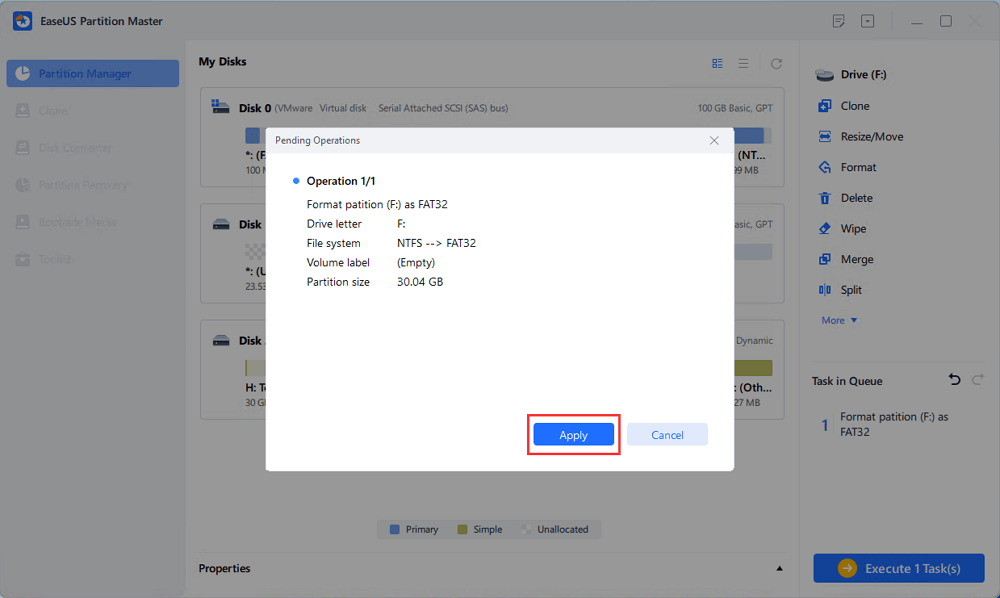 Therefore, be on the safer side and use Partition Master by EaseUS to ensure the safety of your data and the security of your physical drive.
How Long Does It Take to Format 32GB Device with Disk Partitioner
In order to understand which of the five options is best to partition your disks, let's put them through a simple test. In this, we'll be using four of the five to format a 32GB device. Then, we'll pick the fastest and most convenient one.
#1. CMD/Diskpart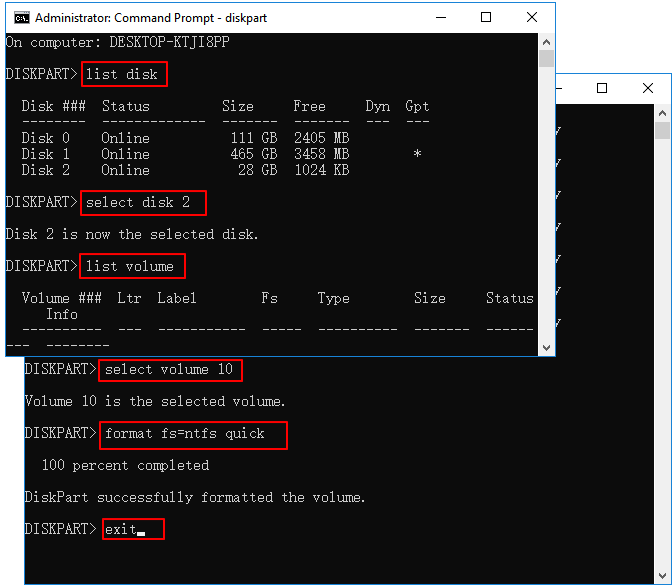 If you're looking to save time, then this is perhaps the worst option you can use. Granted, it'll format adequately and might even fix any sector errors in the drive in the process. However, the tedious process will take a lot of your time—around 30 minutes for a 32GB device, to be exact.
#2. Disk Management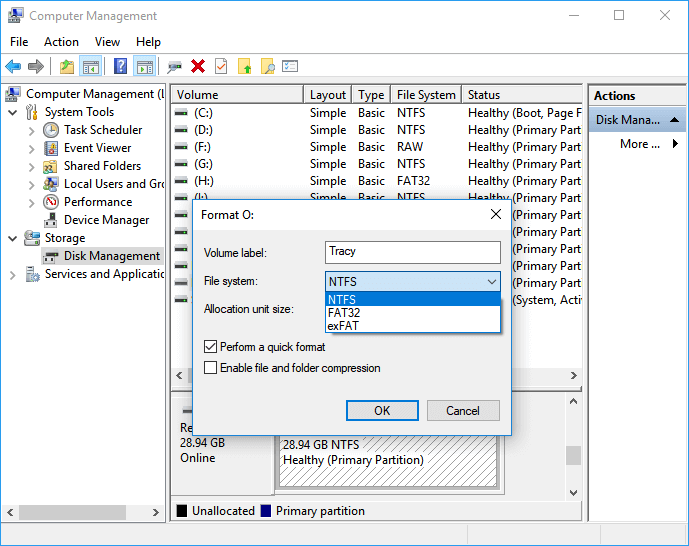 Disk Management is perhaps the best in-built option you have to format a 32GB device. The process took less than 4 minutes to complete in a quick format.
#3. EaseUS Partition Master 
EaseUS once again proves why it's the best option we have. Once you pick the device you wish to format, here's what you see:
Step 1. Right-click the hard drive partition and choose the "Format" option.
Step 2. In the new window, set the Partition label, File system, and Cluster size for the partition, then click "OK".
Step 3. You can see a warning window, click "Yes" to continue.
Step 4. Click the "Execute 1 Task(s)" button, then click "Apply" to start formatting the hard drive partition.
Once the tool is ready for the formatting operation, you get to see the Execute Operation feature in effect:
The final time of formatting a 32GB device taken by EaseUS Partition Master was less than a minute. It's proving it's the quickest, safest, and overall best option for partitioning and formatting.
Conclusion
There you have the answer, folks. The best disk partitioners are available in both in-built operating systems and third-party software. As seen throughout this article, the tool by EaseUS stood out to be the best option in a couple of cases. Therefore, make your choice wisely.
FAQs about Best Disk Partitioner
If you have further questions about using Disk Partitioner, follow and finder answers here.
1. How do I partition a disk?
Open Disk Management and right-click on the unallocated space on your disk.
Select "New Simple Volume" and follow the onscreen instruction to set a new drive letter.
Set partition size, and the file system - NTFS to create a new partition.
Click "OK" and "Finish".
2. What is disk partition type?
Disk Partition Type helps computer to find entries of the partition table which could be MBR or GPT. The partition table is a byte value to specify the file system of the partition contains and the accesses to open these partitions on your drive.
3. Should I partition my SSD or HDD?
It depends on your need. If you have a second hard drive for data storage, and you want to use the SSD or HDD as a pure OS drive, you can only create one partition on it.
But if you only have one disk on your computer, you'd better create more than 2 partitions to separate the OS partition and data drive so to keep your personal data safely.
4. Is disk partition needed?
Yes, disk partitioning is highly necessary. To make full use of the hard disk drive space, you'll need to create partitions on the disk so as to store and save files on it. You can even download and install programs, software, and games on the created partitions.
About the Author
Updated by Tracy King 
Tracy joined in EaseUS in 2013 and has been working with EaseUS content team for over 7 years. Being enthusiastic in computing and technology, she writes tech how-to articles and share technical solutions about Windows & Mac data recovery, file/system backup and recovery, partition management and iOS/Android data recovery.
Product Reviews
I love that the changes you make with EaseUS Partition Master Free aren't immediately applied to the disks. It makes it way easier to play out what will happen after you've made all the changes. I also think the overall look and feel of EaseUS Partition Master Free makes whatever you're doing with your computer's partitions easy.

 Read More

Partition Master Free can Resize, Move, Merge, Migrate, and Copy disks or partitions; convert to local, change label, defragment, check and explore partition; and much more. A premium upgrade adds free tech support and the ability to resize dynamic volumes.

 Read More

It won't hot image your drives or align them, but since it's coupled with a partition manager, it allows you do perform many tasks at once, instead of just cloning drives. You can move partitions around, resize them, defragment, and more, along with the other tools you'd expect from a cloning tool.

 Read More