
About the Author
Hot Topics in 2022
Internal Drive vs External Hard Drive. Which is better?
When it comes to buying a hard disk, the common question is whether you should buy an external hard disk or an internal one. While a lot depends on whether you have a PC or a Laptop, few things will always be important. The biggest thing is deciding on size. If you need to store many games or movies, you might find an external drive is better, and it works well on any type of Windows device you own.
However, the internal drive has its own advantages that we can't ignore. For instance, they have high reliability and are convenient for installation. Also, in this case, we can build our PC and place them inside the cabinet. Internal drives are a great choice when you don't need to move the hard drive from one computer to another. You don't have to worry about keeping them plugged in as they are directly connected to the motherboard and internal drive for most of the time offer speed and reliability. External hard drives, on the other hand, are user-friendly and portable.
In this post, we will look at various pros and cons when it comes to selecting between external and internal hard drives.
Internal Hard Drive vs. External Hard Drive
While both hard drives offer similar functionality, there are differences between them, such as speed, portability, how they are connected to the computer, and the price.
When a storage device is directly connected to the motherboard, then it is called internal storage. When a storage device is connected to the motherboard by an external cable, then it is called external storage.
When it comes to speed, internal drives, especially the NVMe drives, offer the best speed. They are close to the motherboard and CPU, which results in faster data transfer. External hard drives are usually slower, and they are more prone to damage. But if bought carefully, the external drive comes with a quality casing and is not much of an issue.
When it comes to price, it is not necessary that internal drives are always cheaper than external drives. External drives may have a lower price depending on the speed and size. Internal drives may be costly, depending on the type. SSDs are costly than HDDs, and then nVMEs are costlier than the internal SSD.
Advantages and disadvantage of Internal Hard Drive
Here is the list of pros and cons of an Internal Hard Drive. Be aware a lot depends on the type of internal drive you select for your PC.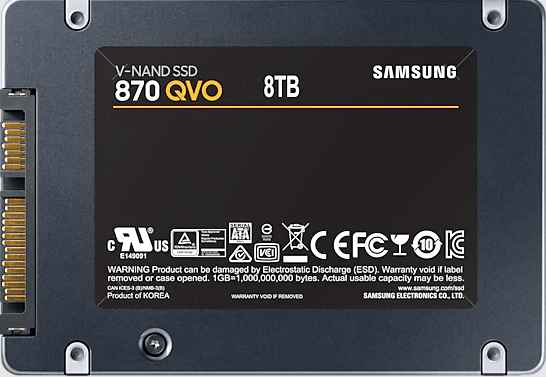 Pros:
Directly connect to PC, which gives them faster speed.
Storage space can be better compared to HDD, depending on the type.
Cost is usually higher and comes with shorter life if it's an SSD as it will depend on the number of reads and writes.
Stability is high as the chance of physical damage is almost zero.
Cons:
Hard to take it out and replace it from the PC.  Sometimes they are deep in the motherboard that when you need to replace them, you need to disassemble your PC partially.
Not portable, so you cant use it for temporary data transfer.Pros and Cons of External Hard Drive
Pros and Cons of External Hard Drive
Here is the list of pros and cons of an External Hard Drive.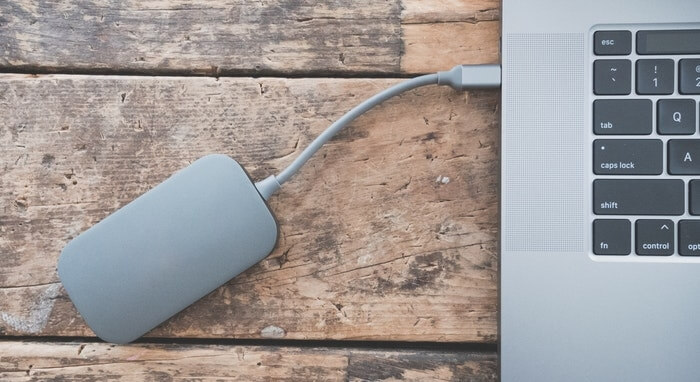 Pros:
Portable and can be used to connect to any computer using the USB Port. You can put it in your backpack and take it to your friend's house or college for data transfer.
No need to install it on the PC, i.e., you can keep it anywhere, even offline. It is best suited if you backup files manually and connect the drive only when you need it.
Back up at any time to free computer space, i.e., you can use this to temporarily or permanently move less used files and create more space on your system drive.
Cheaper External Hard Drive is cheaper than internal hard drives as they still use old technology and contains moving parts. The demand is only for backup, and consumers will look for a large hard drive than a smaller but faster drive for backups.
Cons:
Limit to storage size based on your budget. When buying an HDD, make sure to calculate the cost per TB or GB.
External hard drives are more susceptible to damage from physical shock or water and are less protected. The biggest reason is they are mechanical and contain moving parts. These parts are subject to failure and wear and tear and can cause data loss if not handled properly.
Which is Better for you?
When it comes to choosing which is better, the answer is very subjective. However, in my personal opinion, external hard drives are better because they are less expensive, more convenient, and easier and must be used for backup.
When it comes to internal storage, you need it for gaming, video editing, applications, and of course, work.
When building a PC, choose internal storage for most of the work and external drive for everything else. External drives are also used in NAS, which can help you centralize data backup, but they come at a price.
Now that you know which hard drive will work for you, it is important that you also optimize hard disks with EaseUS Partition Master. This software is a tool that allows you to manage hard disk partitions.
Extra Tip: How to Optimize Your Hard Drive?
As you keep using a hard drive, it is easy to notice that it becomes slow, and there is a reason for that: the hard drive becomes fragmented over time, and at some point, it is not able to find information quickly. External Hard drives are more prone to this and need maximum optimization, so when you retrieve any data, it is quicker.
EaseUS Partition Master Features:
Resize/Move Partitions
Clone/Create/Format/Delete Partitions
Migrate OS to SSD
Merge Partitions
Copy Disk/Partition
Dynamic Volume Management
You can use EaseUS Partition Master to increase system drive partition by taking space from the nearby partition, and you will not have to reinstall the OS again. Similarly, you can merge partitions if there is an extra one. One of the useful features is moving to SSD, which comes in handy when you don't want to install everything again. Using this feature makes it quick and easy to swap hard drives in and out of the computer. Make sure to change the boot drive when you reboot the next time.
Take a look at how to extend system/C drive:
Option 1. Extend System C drive with unallocated space
1. Right-click on the System C: drive and select "Resize/Move".
2. Drag the system partition end into the unallocated space so to add it to the C: drive. And click "OK". 
3. Click "Execute Task" and "Apply" to execute the operations and extend the C drive.
Option 2. Extend System C drive without unallocated space
1. Right-click a big partition with enough free space on the system disk, select "Allocate Space".
2. Select the system drive at the Allocate Space From (*) To section, and drag the end of System C drive into the unallocated space. Click "OK" to confirm.
3. Click "Execute Task", it will list the pending operations, and click "Apply" to save the changes and extend the C drive.
0:00-0:26 Extend System Drive with Unallocated Space; 0:27-0:58 Extend System Drive without Unallocated Space.
About the Author

Roxanne is one of the main contributors to EaseUS and has created multiple posts on digital devices like PCs, Mobile phones, tablets, Mac, etc. She loves to share ideas with people of the same interest.
Product Reviews
I love that the changes you make with EaseUS Partition Master Free aren't immediately applied to the disks. It makes it way easier to play out what will happen after you've made all the changes. I also think the overall look and feel of EaseUS Partition Master Free makes whatever you're doing with your computer's partitions easy.

 Read More

Partition Master Free can Resize, Move, Merge, Migrate, and Copy disks or partitions; convert to local, change label, defragment, check and explore partition; and much more. A premium upgrade adds free tech support and the ability to resize dynamic volumes.

 Read More

It won't hot image your drives or align them, but since it's coupled with a partition manager, it allows you do perform many tasks at once, instead of just cloning drives. You can move partitions around, resize them, defragment, and more, along with the other tools you'd expect from a cloning tool.

 Read More