
About the Author
Hot Topics in 2022
How to Convert MBR to GPT Using CMD in Windows 11
| Workable Solutions | Step-by-step Troubleshooting |
| --- | --- |
| 1. CMD - 7 steps | Step 1: Win+R and open Run; Step 2: Type CMD Or Type CMD in Windows Search Bar - Right Click and Open...Full steps |
| 2. EaseUS Partition Master - 3 steps | Step 1. Download and launch EaseUS Partition Master on your Windows computer; Step 2. Right-click the MBR disk ...Full steps |
How to Convert MBR to GPT Using CMD in Windows 11
Turning an MBR partition to GPT can be a tricky deal. However, you can do it by following a few specific steps.
MBR or Master Boot Record is one of the most general and leading formats of hard drives in computers. GPT, on the other hand, is GUID Partition Table, which is the latest incarnation of the same format. However, the reasons to migrate from the older one to the new one are many.
For example, GPT can help you create up to 128 primary partitions. What are primary partitions? The kind of disk partitions where you can install an operating system. On the other hand, MBR offers only a measly number of four.
That's why many people are converting their existing partitions into GPT. However, it's a tricky business without proper guidance, as you risk losing all of your data. So, today, we will be looking at a few ways you can do it safely. So, let's get started.
Introduction to MBR & GPT
Before we get started, it's imperative to understand why people prefer GPT over MBR. For that, we have to comprehend the idea behind both these boot sector formats.
Starting with MBR, also known as Master Boot Record, is a specific type of boot sector. This is placed at the initial phases of a physical drive, i.e., fixed or removable disks such as Hard Disk Drives or Solid State Drives.
While the concept was presented by IBM in 1983, it has since become the primary type of partition across various operating systems, such as Windows XP, Vista, 7, 8, 10, etc.
GPT, on the other hand, is the latest type of partition table, which stands for GUID Partition Table. The idea behind GPT's existence was to ensure storing data on multiple phases across a physical drive. If the data is corrupted, the system has much more chances of recovery than MBR.
Since this partition style places data using universally unique identifiers, the data placement is much more robust. Why should a user prefer to convert MBR to GPT in Windows 11?
GPT can support up to 128 primary partitions and multiple operating systems.
GPT can handle a disk with over 2TB of storage, while MBR is limited to 2TB.
GPT offers easier recovery in case of data loss or corruption.
CMD Alternative: Convert MBR to GPT with a Convenient Tool - EaseUS Partition Master
Less than 3 steps. You don't even have to go through all the hassle by using CMD if you are a beginner. Instead, you can use a tool like EaseUS Partition Master.
Now, if you compare the time using this tool against CMD, it would barely take 20-30 seconds. While CMD will take a good chunk of your time. So, why strictly should you avoid CMD and prefer this tool?
Convert your partitions without having to break them.
Turn MBR into GPT without any data loss or risk.
 Pick precisely the disk you wish to – without physically disconnecting it.
Save a lot of time and effort.
Easier compared to using CMD or any other manual method.
Besides that, the tool offers many other elements that can keep up your drives' overall health. By simply clicking on this and following the on-screen instructions, you can save yourself a lot of hassle.
How to Convert MBR to GPT with CMD in Windows 11
The first step you can take is to convert MBR to GPT using cmd. Remember, you should not be doing this if you're unaware of CMD and if your disk has essential data. But, if you do, then you better back up your data before you even get started. Here's a checklist before you run CMD:
Disconnect the disks you don't wish to convert
Back up your important data from the disk you do want to convert
Turn on UEFI & Legacy Rom in Bios
If you've done all this, then move forward as the first step to convert MBR to GPT in Windows 11 is by running CMD. Here's how:
Step 1: Win+R and open Run.
Step 2: Type CMD Or Type CMD in Windows Search Bar – Right Click and Open As Administrator.
Step 3: Type Diskpart.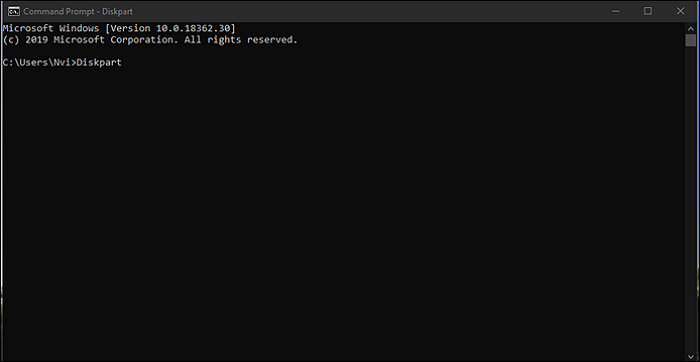 Step 4: Type List Disk and enter.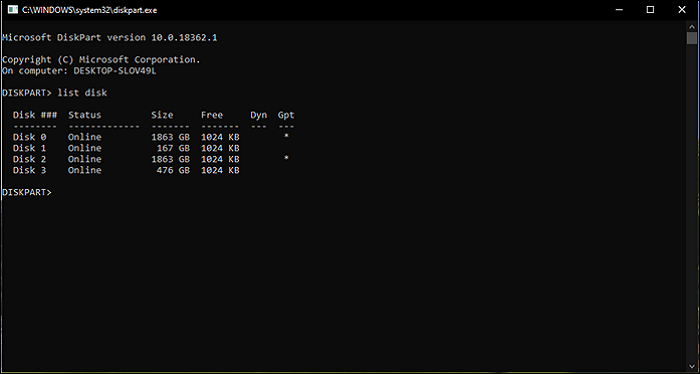 Step 5: Type select Disk # (# being the drive number you wish to change).
Step 6: Type Clean (back up before you do this).
Step 7: Type Convert GPT.
Remember, enter only the number instead of the # of the physical drive that you wish to convert. One misstep, and you can lose valuable data on other hard drives. It's recommended that you disconnect them physically to avoid this trouble.
Furthermore, before you type "Clean" in Disk Part, make sure you back your data up. However, it's always recommended that you seek professional assistance before indulging in CMD or Disk Part commands.
But, if you follow these steps wisely, then you can convert your MBR to GPT using CMD without any hassle.
Conclusion
As promised, we told you how you can convert MBR to GPT using CMD. However, the CMD process is a lot of work and poses a lot of risks. It can accidentally remove your important partition and make you lose a lot of essential data.
Now, compare that to using the EaseUS Partition Master; there's no such risk. It clearly shows you how many partitions and disks you have, and you can pick the one you wish and convert MBR to GPT on Windows 11 easily.
Convert MBR to GPT Using CMD FAQs
1. Can you convert from MBR to GPT?
As long as the disk is empty, you can convert disk's partition style from MBR to GPT.
2. Can I convert MBR to GPT without formatting?
Surely you can. The best way to convert MBR to GPT without formatting should be running a third-party MBR to GPT converter like EaseUS Partition Master.
3. How do I manually wipe a drive and convert it to GPT?
To manually wipe a drive and convert it to GPT:
Step 1. Reboot the computer from the Windows installation DVD.
Step 2. On the Windows Setup, hit Shift+F10 to open Command Prompt.
Step 3. Type commands and click Enter one by one:
diskpart
list disk
select disk X (Replace X with your disk number.)
clean 
convert gpt
exit
Step 4. Continue the Windows installation.
About the Author

Roxanne is one of the main contributors to EaseUS and has created multiple posts on digital devices like PCs, Mobile phones, tablets, Mac, etc. She loves to share ideas with people of the same interest.
Product Reviews
I love that the changes you make with EaseUS Partition Master Free aren't immediately applied to the disks. It makes it way easier to play out what will happen after you've made all the changes. I also think the overall look and feel of EaseUS Partition Master Free makes whatever you're doing with your computer's partitions easy.

 Read More

Partition Master Free can Resize, Move, Merge, Migrate, and Copy disks or partitions; convert to local, change label, defragment, check and explore partition; and much more. A premium upgrade adds free tech support and the ability to resize dynamic volumes.

 Read More

It won't hot image your drives or align them, but since it's coupled with a partition manager, it allows you do perform many tasks at once, instead of just cloning drives. You can move partitions around, resize them, defragment, and more, along with the other tools you'd expect from a cloning tool.

 Read More