Adobe Acrobat Error 0 104 While Using It
For most Adobe Acrobat, they often meet this situation: "While trying to open a pdf bank statement, I get a message: There is a problem with Adobe Acrobat/Reader. If it is running, please exit and try again. (error 0 104)"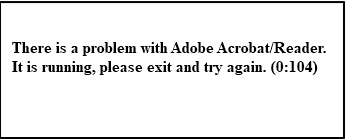 It is indeed very bothersome to encounter this kind of problem, especially when the "Error 0 104" appears and crashes the active program window when running the same program. Here we'd like to help and provide the best solutions on how to fix Adobe Acrobat Error 0 104. Follow the details below to fix this [rob step by step.
Step 1. Scan Your Computer to Get Rid of the Malware
Runtime Errors such as "Error 0 104" can be caused by a variety of factors; the virus is the first one. These malicious intruders can damage, corrupt, or even delete Runtime Errors-related files. Furthermore, there's a possibility that the 0 104 error you are experiencing is related to a component of the malicious program itself.
So, before you perform any other steps, you must first scan your PC to get rid of the virus and then you can move on to the other steps below. You can choose your antivirus software like Avast, AVG antivirus to help you finish this work.
Step 2. Clean Out All the System Junk or Trash
Too much system junk often causes Adobe Acrobat to respond slowly or provides a 0 104 error for the over-loaded hard drive cannot respond correctly in time. Besides, cleaning up the junk files or temporary files might not only solve your 0 104 error but can also dramatically make your PC faster
The easiest way to clean up system junk files is to use a simple and free tool to get this work done. You can use your cleaning software to clean out the junk files or use EaseUS free partition software to finish this. Here are the simple procedures:
Step 1: Launch EaseUS Partition Master. Select "Tools" and click "System Optimization".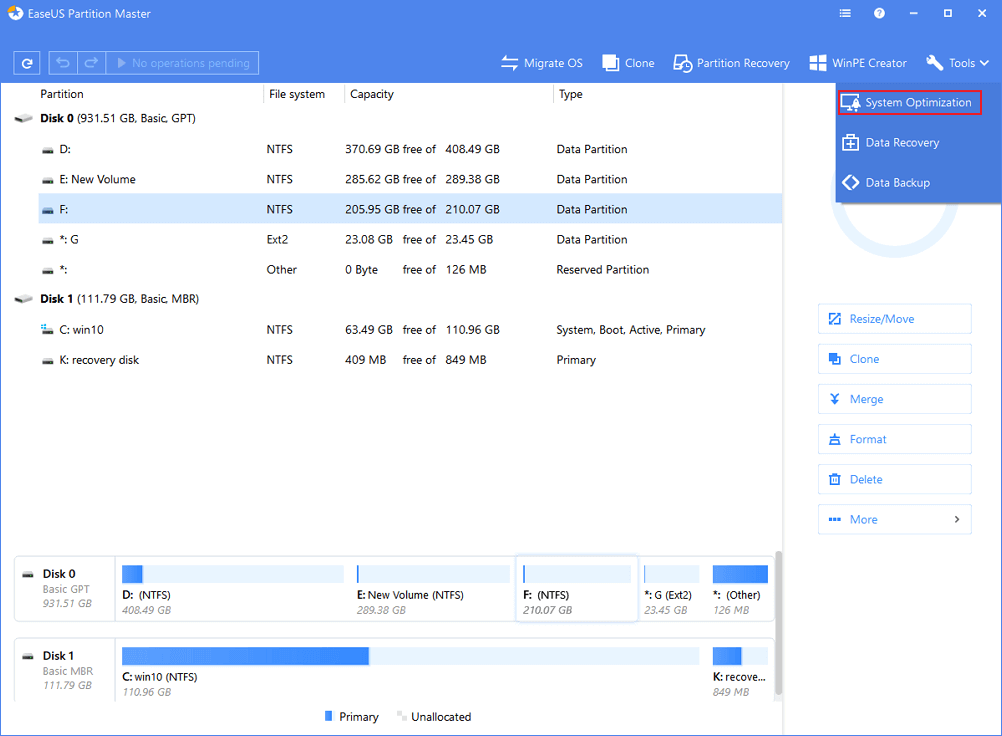 Step 2: Click "Junk File Cleanup". Then you can click "Analyze" to let EaseUS Partition Master find junk files on your PC.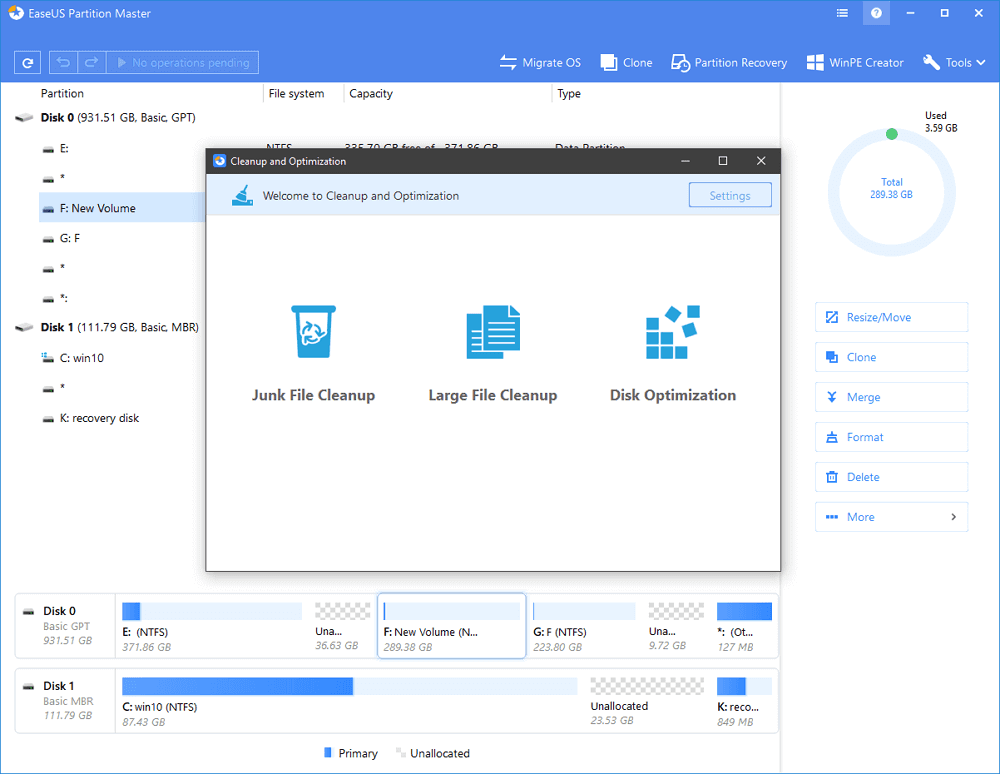 Step 3: You can check and choose junk files and click Clean up. All of the selected junk files will be cleaned and deleted from your PC. Click "Yes" to clean up junk files.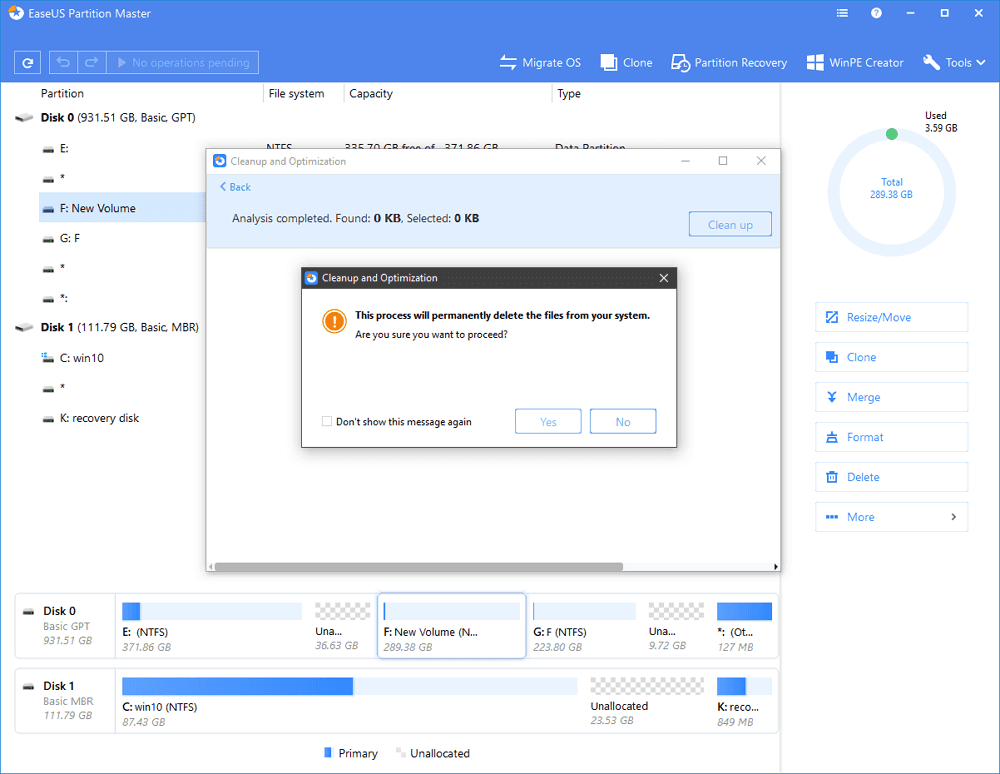 Step 3. Manually Fix Adobe Acrobat Error 0 104 with Regedit.exe
1. Press Windows Key + R keys simultaneously, type regedit in the Run dialog box and hit Enter to open the Registry Editor.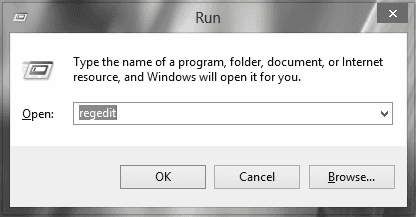 2. In the left pane, navigate here: HKEY_CLASSES_ROOT\Software\Adobe\Acrobat\Exe.
3. Double click the Adobe icon and change the key From C:\Program Files (x86)\Adobe\Acrobat 9.0\Acrobat\Adobe.exe to C:\Program Files (x86)\Adobe\Reader11.0\Reader\AdoRD32.exe.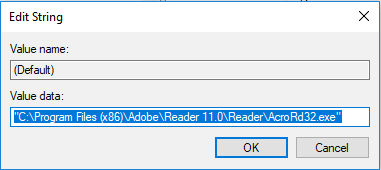 4. Open Acrobat Reader go to Edit > Preferences > Security (Enhanced) to get rid of security prompt
5. Click OK
Then you can try to use your Adobe Acrobat again to see whether it works or not. If this still does not work, you can try the final step to fix it.
Step 4. Remove all Previous Versions of Acrobat and Reinstall It
1. Click on Start and go on to Control Panel > Programs and Features > Adobe Acrobat or Reader.
2. Click the option to remove or uninstall the program.
3. Restart your computer and reinstall Acrobat or Reader.
If all the solutions above all fail to help you, never hesitate to contact us to help you.