You may never feel rare to those error messages: "Operating System not found" or blank screen without any message when you boot the computer? Whatever, sometimes you may corrupt Windows' MBR (Master Boot Record) unintentionally and come with the problem failing to enter the system. In this situation, to rebuild MBR rather than reinstall the Windows will be much more convenient and time-saving.
EaseUS Partition Master has already offered the function to rebuild MBR in the case of boot failure due to MBR problems. Please see the following step-by-step instructions to rebuild MBR.
How to rebuild or repair MBR with EaseUS Partition Master?
1. Connect the corrupted computer's hard drive to another PC as slave.
2. Download EaseUS Partition Master and install it.
After that, launch EaseUS Partition Master in the health computer.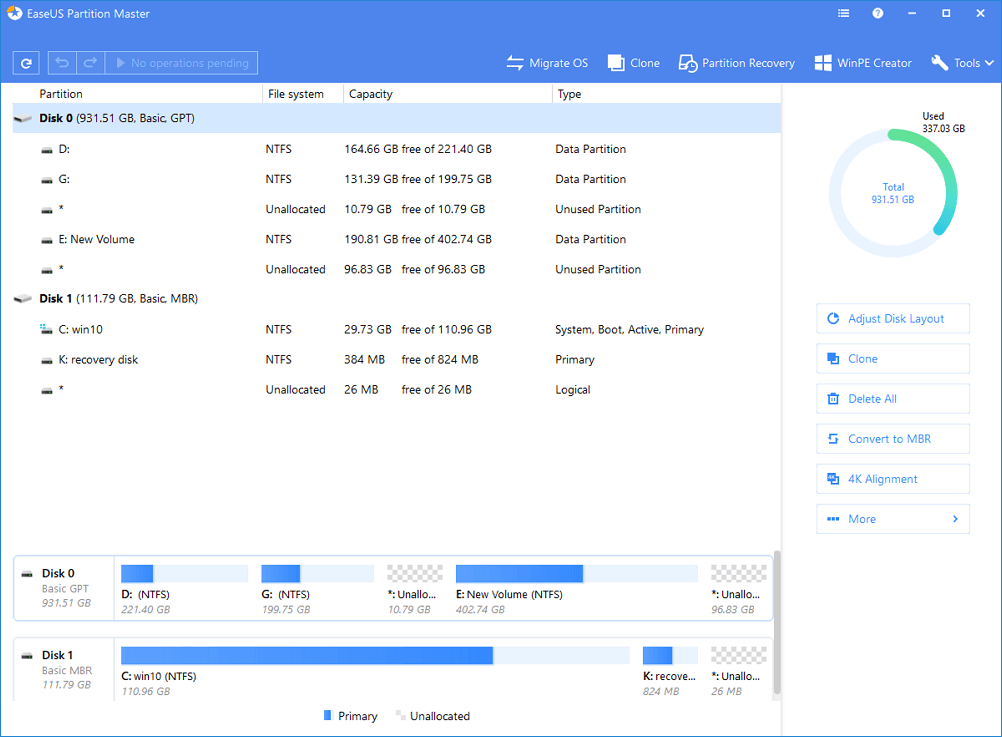 3. Click 'Disk' > 'Rebuild MBR', and then choose the proper Operating System version.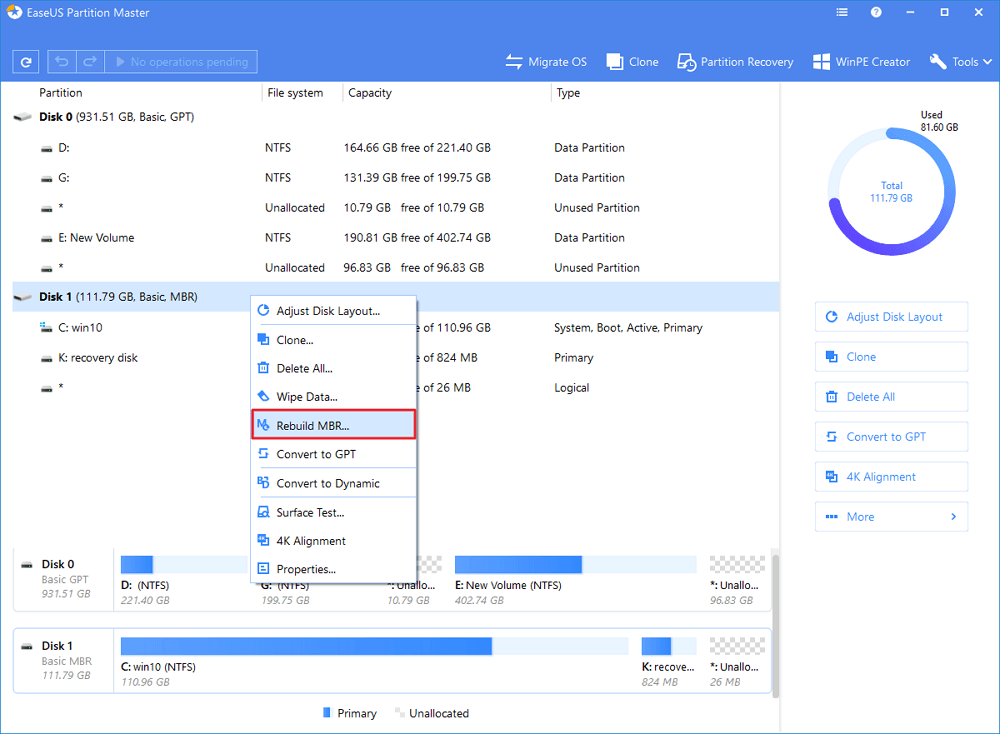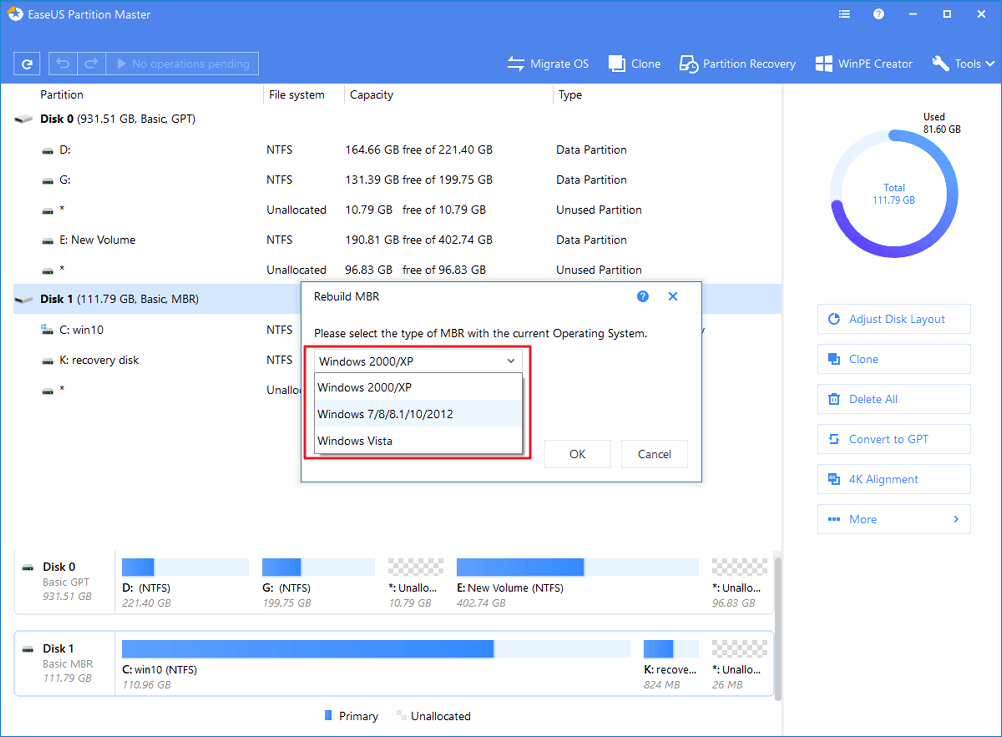 4. Apply the operation. After that, connect the fixed hard drive to original computer and boot from it.
You can also create WinPE bootable disk to rebuild MBR.
Tips:
1. WinPE bootable disk is unavailable in EaseUS Partition Master Free.
2. This rebuild MBR feature can fix master boot code problem, but it can not solve your problem if the Windows Operating System files are corrupted.