How to Clone Partition or Hard Drive with Partition Copy Software
What does Partition Clone & Disk Clone Mean
Typically, one hard drive has many partitions which show as C:, D:, among others.  Partition clone means clone one partition to another, like cloning your D: to E: or other partition. All content on the original partition will be migrated to the target partition. Make sure your target partition has enough space.
Disk Clone refers to clone all partitions and files and other data in one hard disk to another hard disk, such as cloning HDD to SSD. And obviously, disk clone will take more time to migrate your data. If you want to copy your hard disk to another, you need to do more preparations.
So how to do the partition copy or partition clone? Is there any easy solution? Yes, we recommend you use the robust partition/disk cloning tools, EaseUS Partition Master, without data loss.
Download the Reliable Partition/Drive Cloning Software
To avoid data loss caused by program error or some other accidental affairs, EaseUS Partition Master provides partition clone and disk clone functions. Partition copy helps you clone/migrate partition to the unallocated space on the hard disk or hard RAID for data backup.
Not only sector-by-sector copy, EaseUS Partition Master also supports file-by-file copy for FAT & NTFS partition, which is much faster than sector-by-sector copy because it only copies files. Do not worry if there is something wrong with the file system, EaseUS Partition Master will check the partition before you start copying the partition, and will choose a sector-by-sector copy automatically to ensure your files' back up.
Related article: 
How to Copy Partition with EaseUS Partition Master
Step 1: Launch EaseUS Partition Master on your computer, right-click the partition you want to copy, and choose "Clone".
Step 2: EaseUS Partition Master will select the unallocated space on your computer as the target partition automatically. Check it and click "Next" to continue.
Step 3: Then you can adjust the size of the target partition according to your needs. After that, click "OK".
Step 4: Click the "Execute Operation" button in the top-left corner to review the changes, then click "Apply" to start cloning your partition.
Tips:
1. Only unallocated space can be used as the destination partition during the process of partition copy.
2. The destination partition should be equal or larger than the source partition. Otherwise, the copied data may not keep intact.
3. Before performing the copy operation, "chkdsk" function will automatically check the file system and fixes the errors if there's any. This feature makes copy operation faster and more stable.
How to Copy Hard Drive to New Hard Drive
1. Preparations for Cloning Hard Drive
Sufficient capacity - Make sure your second hard drive has enough space.
SATA cable - Connect your hard drive to PC.
Initialize the new hard disk with Disk Management.
2. Download EaseUS Partition Master and follow the simple steps
Step 1: Select the source disk.
Open EaseUS Partition Master. Right-click the disk that you want to copy or clone. Then, select "Clone".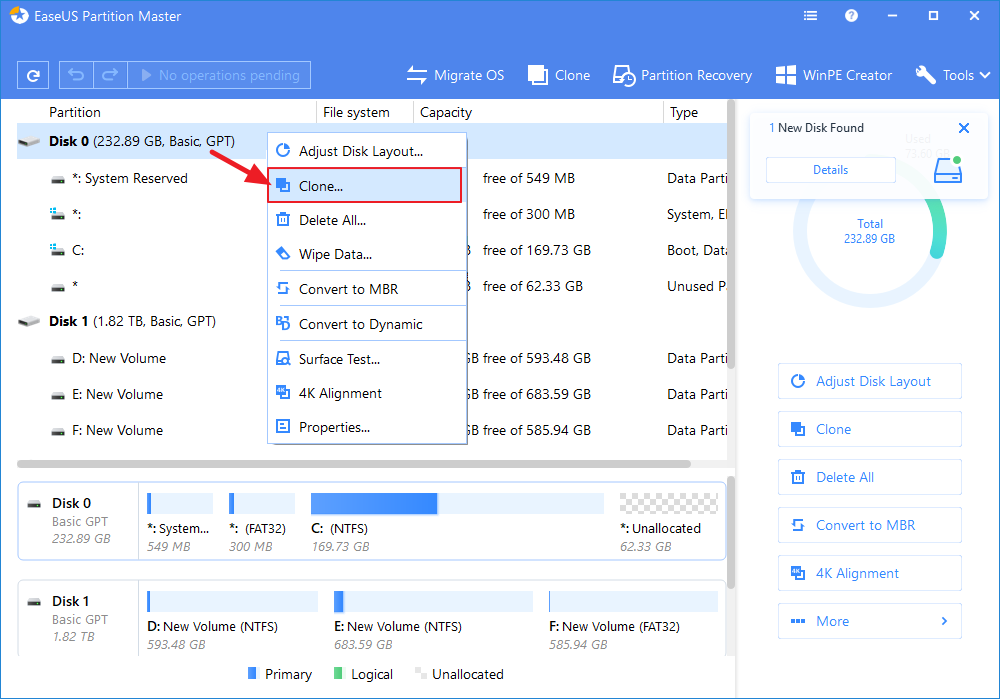 Step 2: Select the target disk.
Step 3: View the disk layout and edit the target disk partition size. 
Then click "Continue" when the program warns it will wipe out all data on the target disk. (If you have valuable data on the target disk, back up it in advance.)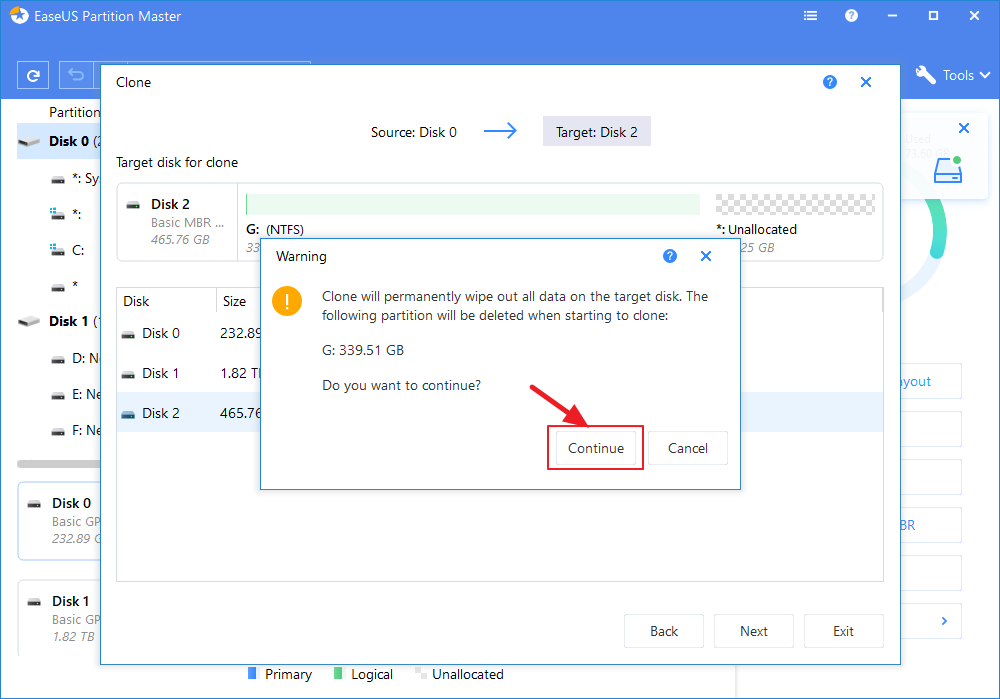 You can select "Autofit the disk", "Clone as the source" or "Edit disk layout" to customize your disk layout. (Select the last one if you want to leave more space for C drive.)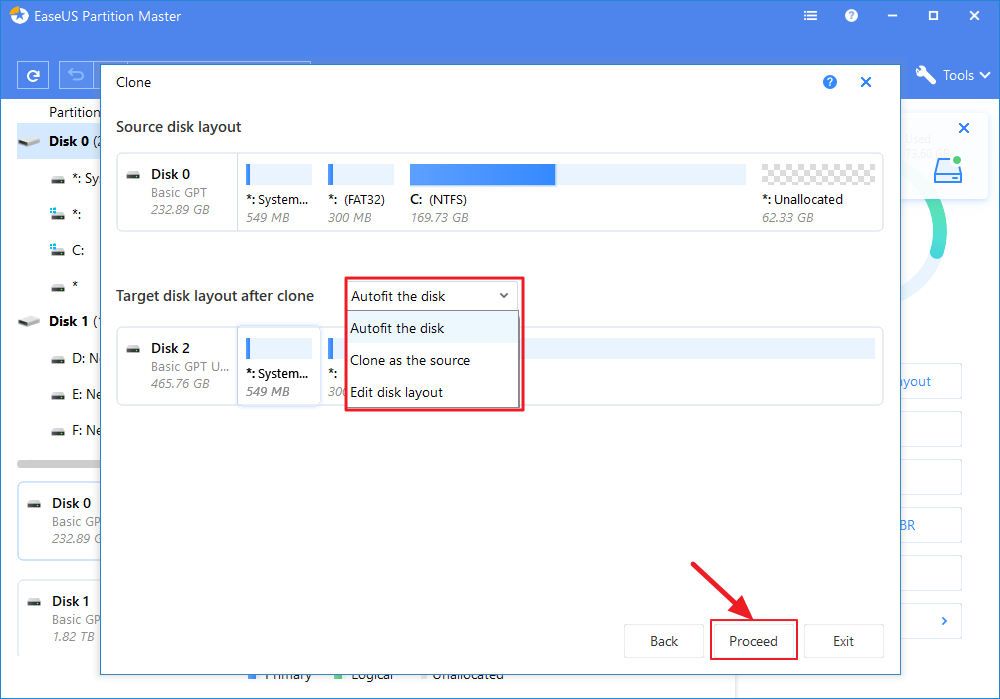 Step 4: Execute the operation.
Click the "Execute the operation" option and click "Apply" to start the disk cloning process.

Roxanne is one of the main contributors to EaseUS and has created multiple posts on digital devices like PCs, Mobile phones, tablets, Mac, etc. She loves to share ideas with people of the same interest.
Daisy has been working as a technical writer for eight years. She specializes in making the complicated easy. She believes that technology should bring users satisfaction, not annoyance, so she writes a lot to help people overcome their tech troubles.
I love that the changes you make with EaseUS Partition Master Free aren't immediately applied to the disks. It makes it way easier to play out what will happen after you've made all the changes. I also think the overall look and feel of EaseUS Partition Master Free makes whatever you're doing with your computer's partitions easy.

 Read More

Partition Master Free can Resize, Move, Merge, Migrate, and Copy disks or partitions; convert to local, change label, defragment, check and explore partition; and much more. A premium upgrade adds free tech support and the ability to resize dynamic volumes.

 Read More

It won't hot image your drives or align them, but since it's coupled with a partition manager, it allows you do perform many tasks at once, instead of just cloning drives. You can move partitions around, resize them, defragment, and more, along with the other tools you'd expect from a cloning tool.

 Read More
About EaseUS Partition Master
All-round disk & partition management software for personal and commercial use. Let it manage your storage drive: resize, format, delete, clone, convert, etc.
Video Tutorial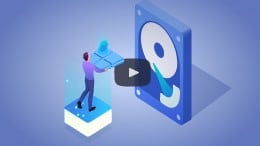 How to Partititon a Hard Drive on Windows 10/8/7
Was This Page Helpful
How Can We Help You
Find answers to common questions below.