To avoid data loss caused by program error or some other accidental affairs, EaseUS Partition Master provides partition clone and disk clone functions. Partition copy helps you clone/migrate partition to the unallocated space on the hard disk or hard RAID for data backup.
Not only sector-by-sector copy, EaseUS Partition Master also supports file-by-file copy for FAT & NTFS partition, which is much faster than sector-by-sector copy because it only copies files. Do not worry if there is something wrong with the file system, EaseUS Partition Master will check the partition before you start copying partition, and will choose a sector-by-sector copy automatically to ensure your files' back up.
How to copy partition with EaseUS Partition Master?
1. Install and run EaseUS Partition Master. Select Wizard > Clone partition wizard.
2. Select the partition you want to copy as the source partition.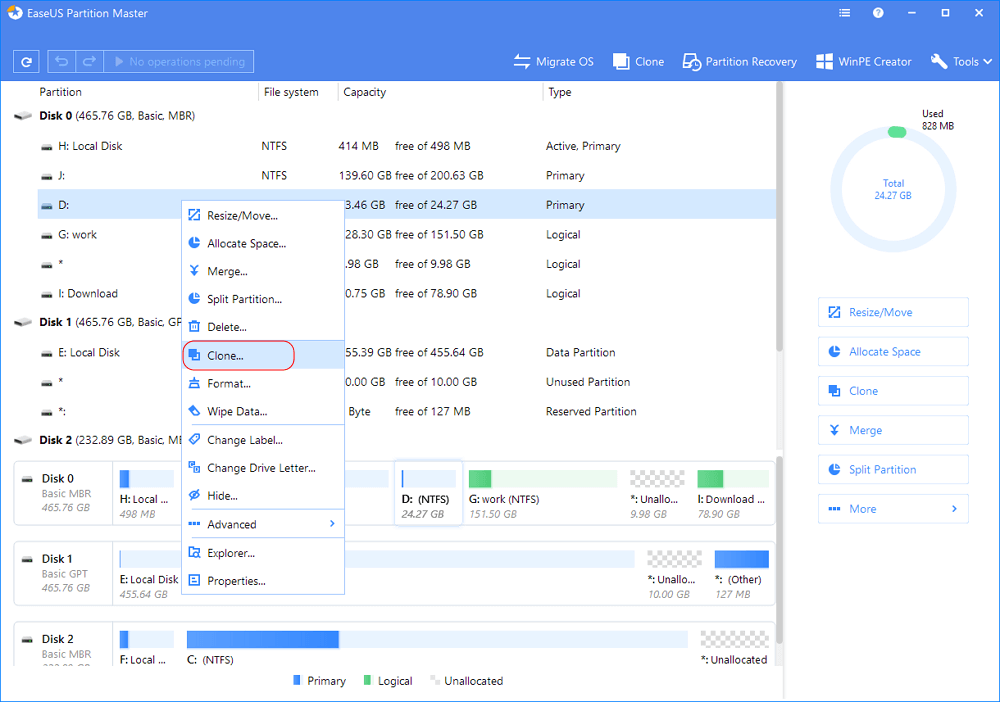 3. Select unallocated space as a destination partition, click Next.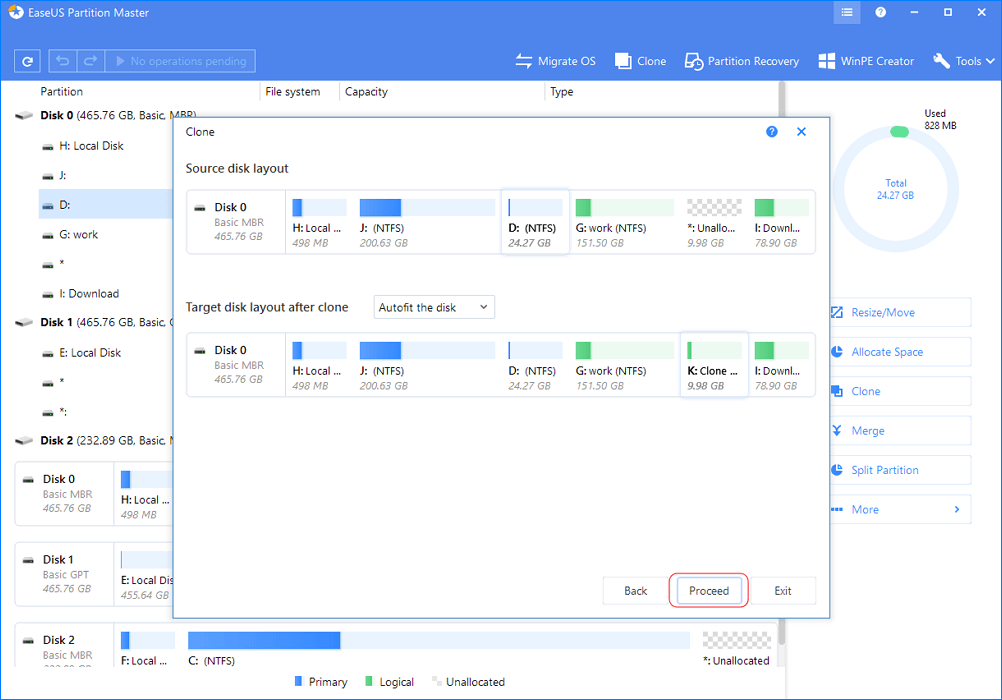 4. Edit the destination partition. On a disk map, the current size of the partition is displayed on the top of the dialog box. The map also depicts the used and unused space within the partition, and the free space surrounding the partition (if any exists). The minimum and maximum sizes that you can resize the partition will appear below the map.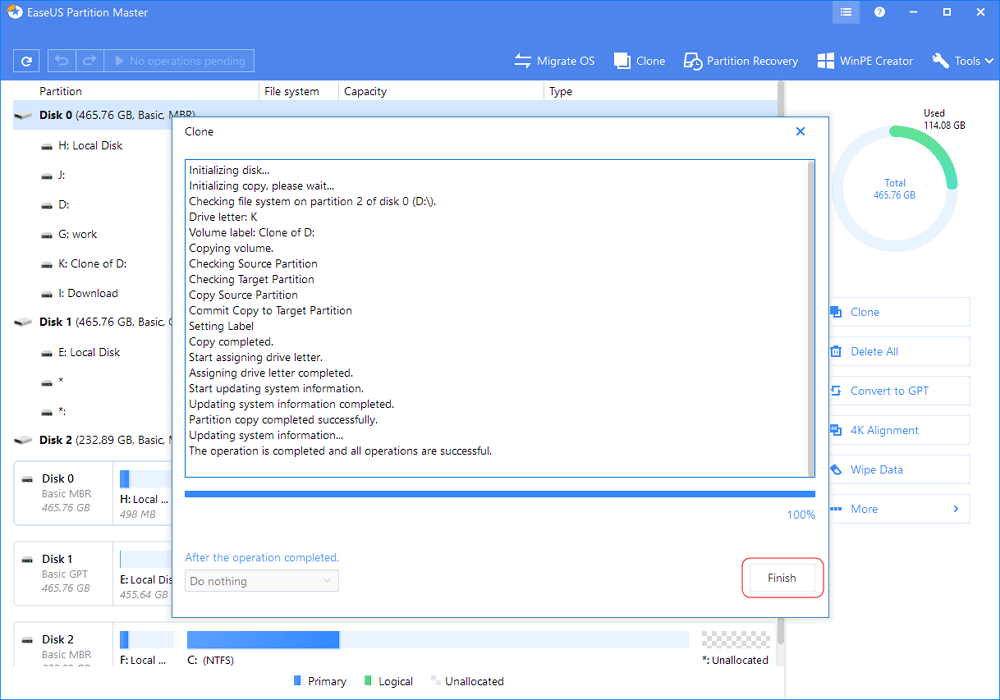 5. Click "Finish".
6. To preview the result on the left panel "Pending Operations". If it is right, then click "Apply".
Tips:
1. Only unallocated space can be used as the destination partition during the process of partition copy.
2. The destination partition should be equal or larger than the source partition. Otherwise, the copied data may not keep intact.
3. Before performing the copy operation, "chkdsk" function will automatically check the file system and fixes the errors if there's any. This feature makes copy operation faster and more stable.