Tip: Backup Mac data before downgrading to Yosemite
It's highly recommended for you to backup all important Mac data first before you start downgrading to Yosemite. You can either choose third-party Mac backup software to copy and paste wanted data into external hard drive one by one or choose Time Machine to backup all wanted data with ease. Here we recommend you to try Time Machine to effortlessly backup whatever you need with ease. Considering data security, it's also highly recommended for you to backup all important data into an external hard drive.
After backing up all data, then you can start downgrade or revert Mac OS X back to Yosemite with ease. Here below you'll find two methods for you to downgrade El Capitan and you can choose either one to downgrade Mac OS X with ease then.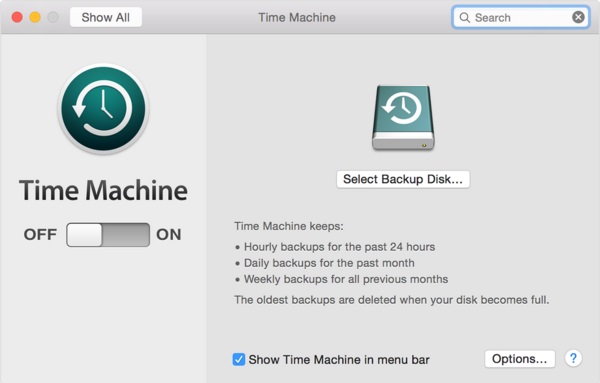 Method 1. Downgrade to Yosemite from El Capitan through Time Machine
This method is designed for those users who have used Time Machine to backup their Mac including the Mac OS X when it was running Yosemite. So if you have created backups for your Mac data and OS X, please follow the below steps. If you haven't created such a backup, please jump to Method 2 to downgrade El Capitan.
1. Hold Cmd + R to enter the Recovery Mode or hold Option/Alt and then choose the Recovery option.
2. Insert the hard drive used for Time Machine and choose Restore from Time Machine Backup under OS X Utility, choose the inserted hard drive.
3. Choose the most recent data and time when the Mac was still running OS X Yosemite.
Select the main disk drive where the backup was stored and it is usually named Macintosh HD.
4. Click Restore.
Then all you need is to wait for the computer to restore and gain Yosemite again. It will usually take a few hours or all day long, depending on how much data need to be restored.
Method 2. Use USB boot drive to revert back to Yosemite from El Capitan
This method is set for users who have no Time Machine backups and if you happen to have no Yosemite backups, please use Time Machine to backup your important data first and then follow below steps to downgrade El Capitan to Yosemite now:
1. Download the OS X Yosemite installer from Mac App Store.
2. Download the Diskmaker X app to create a bootable USB drive for El Capitan downgrade.
3. Insert a USB drive into Mac, launch Diskmaker X and choose OS X Yosemite 10.10.
Then the Diskmaker X will to the rest jobs for you.
4. Keep the USB drive inserted into PC, restart Mac. Hole Option/Alt and chose USB drive in the menu while rebooting Mac.
5. Go to Utilities and select Disk Utility at the Install OS X menu.
6. Select Macintosh HD and choose Erase.
Be sure that selected under the Format field is Mac OS Extended (Journaled).
7. Return to Install OS X menu and select Continue to begin the installation of OS X Yosemite.
After all these, all you need is to be patient for installing Yosemite in your Mac.
Extra tip: restore lost data after downgrading El Captitan to Yosemite
This method is for users who have forgotten to backup important data before downgrading Mac OS X. And if you lost data after Mac OS X reinstallation or downgrading, here is the solution: restore lost data after Mac OS X downgrading or reinstallation. It's possible!
EaseUS Mac data recovery software supports to restore whatever you lost in Mac and it's fully compatible with all Mac OS X such as El Capitan, Yosemite, Mountain Lion etc. And if you happen to lost important data after El Capitan downgrading, please let EaseUS Data Recovery Wizard for Mac to help you out. Three steps will do all jobs.
Step 1. Select the disk location (it can be an internal HDD/SSD or a removable storage device) where you lost data and files. Click the Scan button.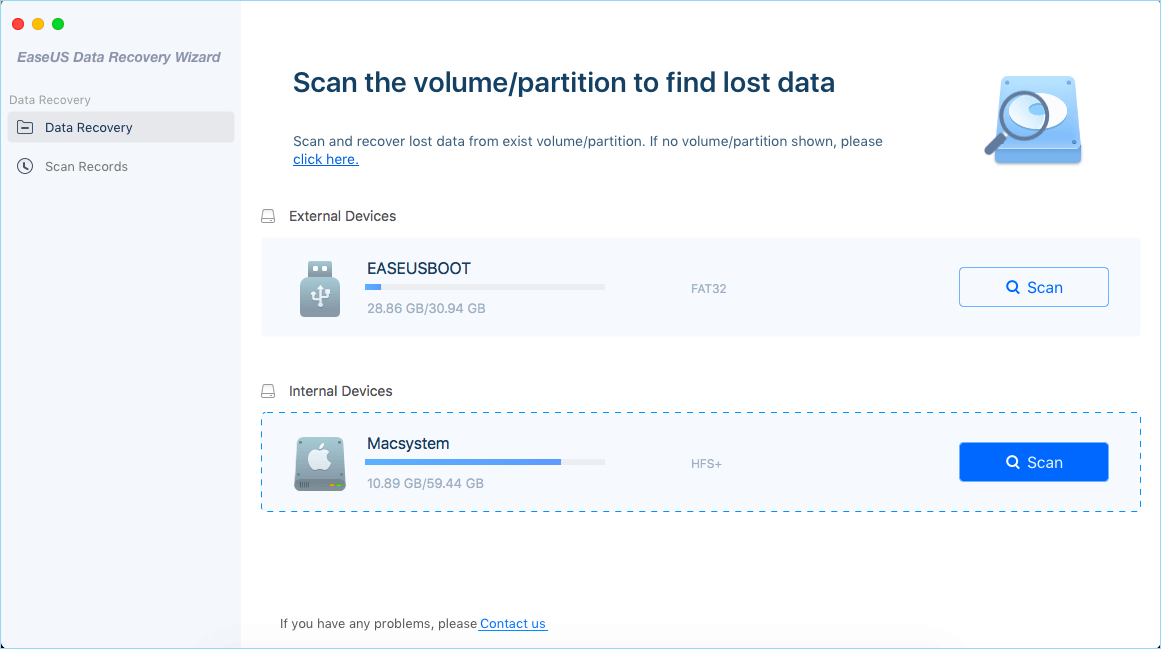 Step 2. EaseUS Data Recovery Wizard for Mac will immediately scan your selected disk volume and display the scanning results on the left pane.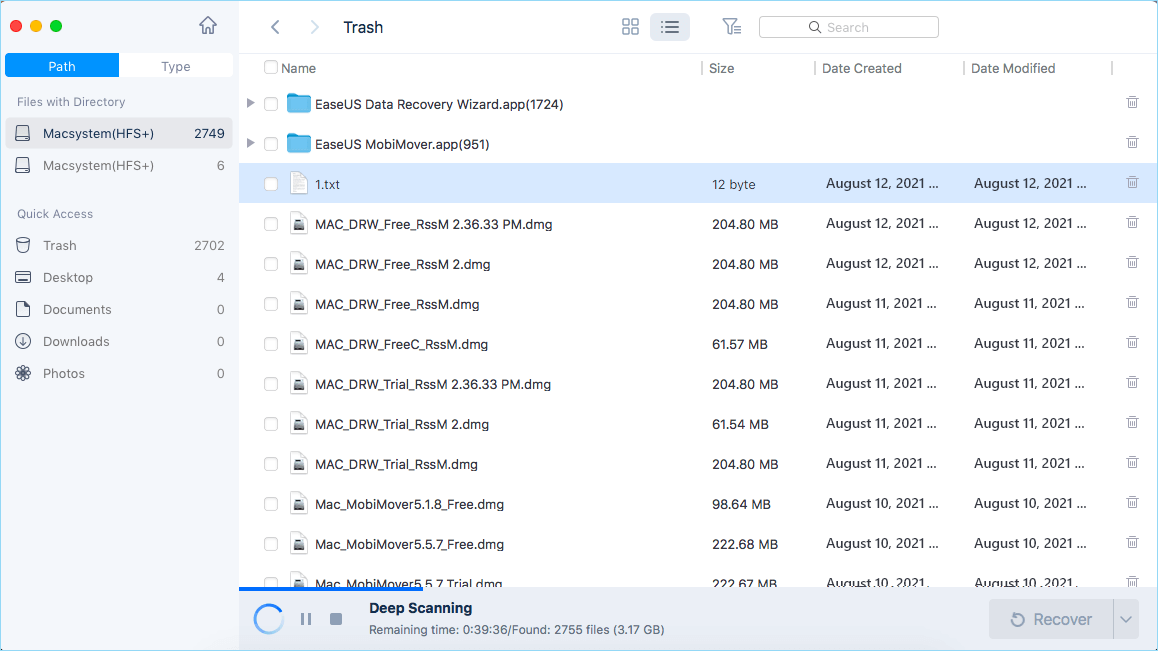 Step 3. In the scan results, select the file(s) and click Recover Now button to have them back.