
Table of Contents

About the Author

Reviews and Awards

Best Data Recovery Software
When your Mac is nearing its storage limit, knowing how to delete downloads on Mac will come in helpful. Forgotten downloads frequently remain on your device, taking up crucial storage space and gradually slowing down your Mac. Learning how to delete files on Mac, especially from Mac's Finder, Safari, and Google Chrome, in precise and permanent ways can boost your device. Here is the complete guideline.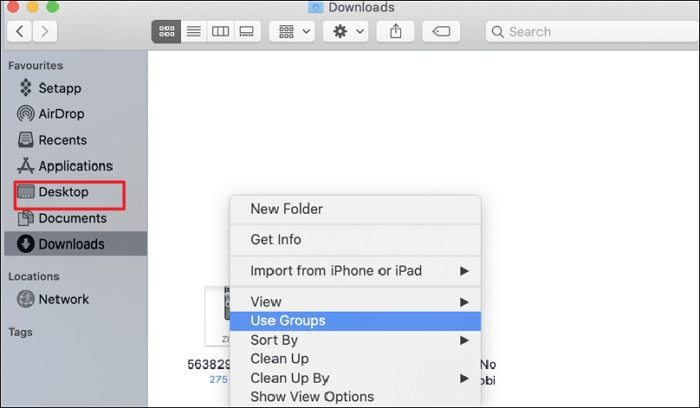 What Are Downloads on Mac
By default, a Mac keeps the files you have downloaded from the Internet in the Downloads folder. In the folder, you can find images obtained from Google Images, files downloaded from cloud storage, emails, and many other things. It should be noted that Mac users can modify the default destination for things they download using various programs.
Many things you typically only require once may be kept in the Downloads folder, such as the application installation files. You should frequently scan your Downloads folder for unnecessary files and remove them.
First-Aid: How to Recover Deleted Downloads on Mac
However, when you clean up your Mac, you may unintentionally delete crucial files. As previously stated, once the files in the Mac Trash are rewritten or empty, the deleted files are permanently lost. Complete data loss will also result from deletion techniques like Terminal or keyboard shortcuts. You can rely on third-party data recovery software to learn how to recover permanently deleted files on Mac.
EaseUS Data Recovery Wizard for Mac is our tool in this situation. Don't worry if you're a beginner or you have never performed file recovery by yourself.
EaseUS Data Recovery Wizard
Restore the essential files you accidentally deleted from a disk, an external USB device, or an SD card.
Recover deleted files on Mac, empty Trash Bin, deleted files, formatted disks, or corrupted data.
If the target file's original filename and folder path is lost, it provides technical assistance to locate the file.
Once you've decided to download the program for your Mac, follow the instructions below to complete the recovery as quickly as you can.
Step 1. Scan for deleted files
Select the hard drive, external drive, or SSD where your important data & files were deleted and click "Search for lost files".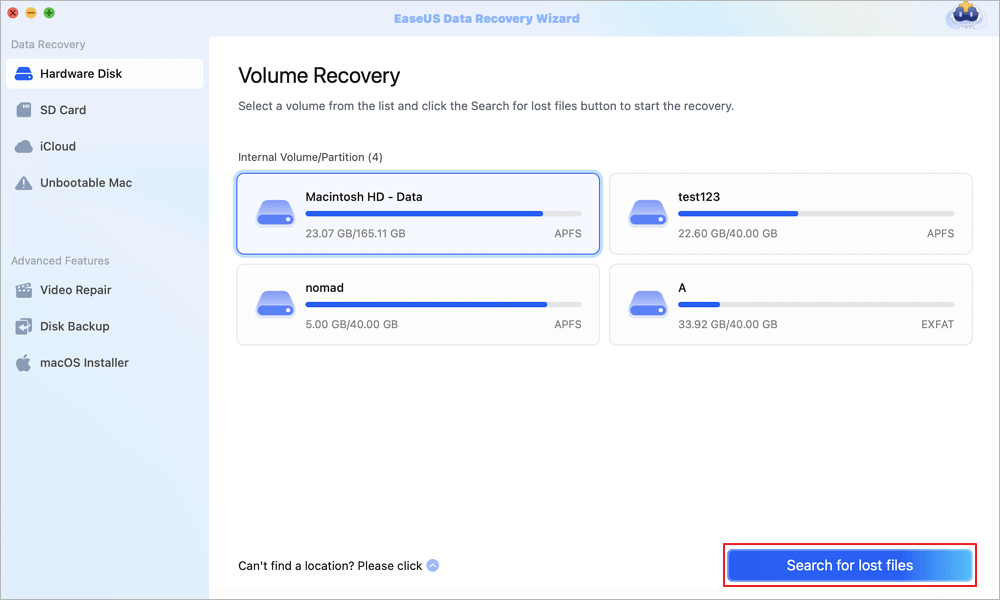 Step 2. Filter the lost files
The software will run quick and deep scans and work hard to find as many deleted files as possible on the selected volume. Filter wanted files through the "Type" and "Path" options.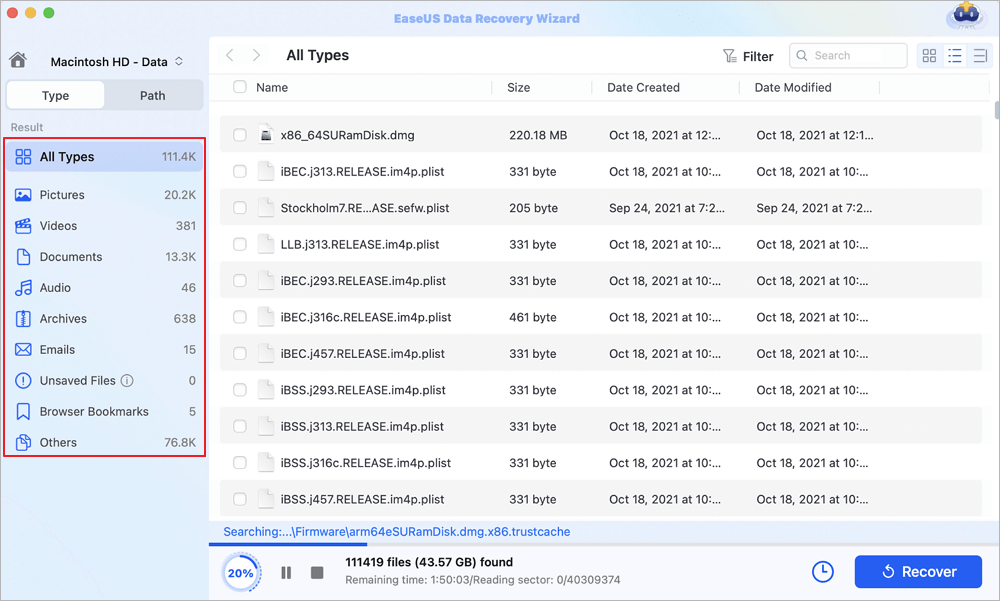 Step 3. Recover deleted files
Double-click the deleted files to preview. Then, click the "Recover" button to get them back.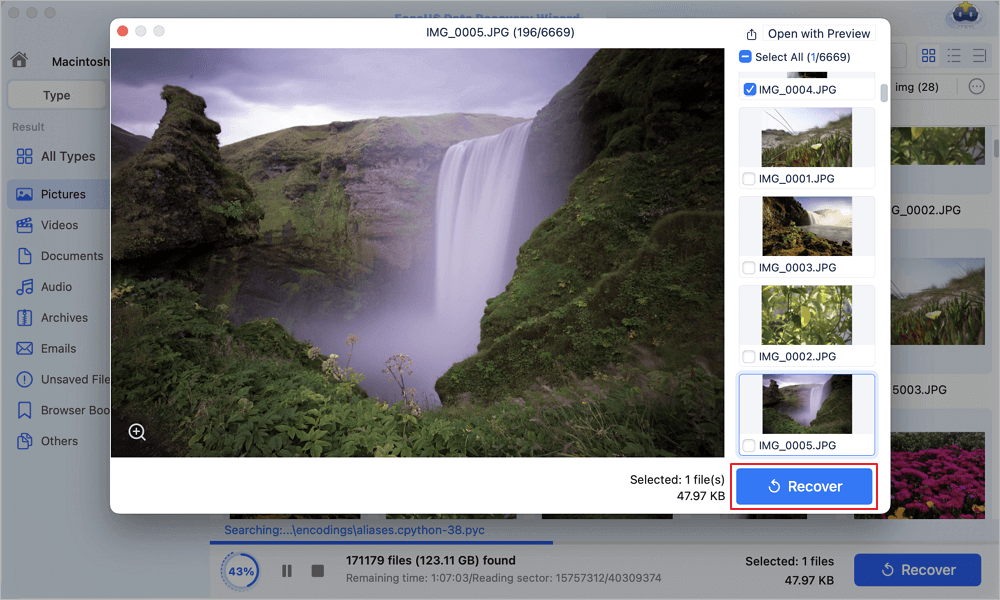 Tip 1. How to Delete Downloads on Mac from Finder
Tip 2. How to Delete Your Downloads from Safari
Tip 3. How to Delete Downloads from Google Chrome
Tip 1. How to Delete Downloads on Mac from Finder
Now you can delete downloaded files to make storage space available on your Mac. Unless you choose a different location, your Downloads folder is the default location for any files and applications you download onto your Mac.
Downloads have the potential to consume memory and reduce speed. The Downloads folder in your Finder is the quickest and easiest way to remove downloads from your Mac.
Step 1. From your Mac dock, launch the "Finder" app.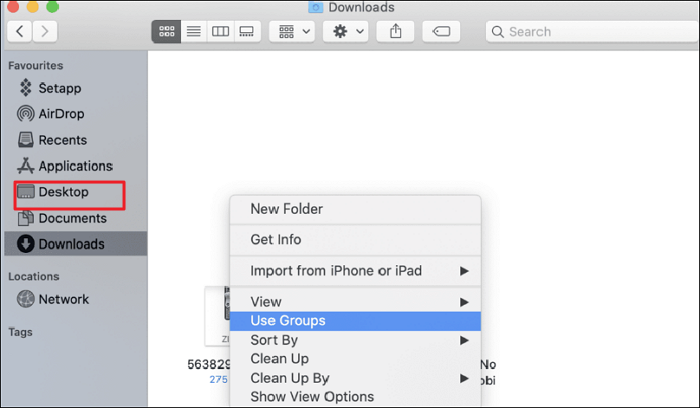 Step 2. In the Finder box's left-side menu, select "Downloads." You can also use the shortcut: "Alt+Command+L" to open the download folder.
Step 3. Right-click, the mouse on one of the files and select "Move to Trash" to delete it. Or, you can select all downloaded files by pressing "Command + A" on the keyboard.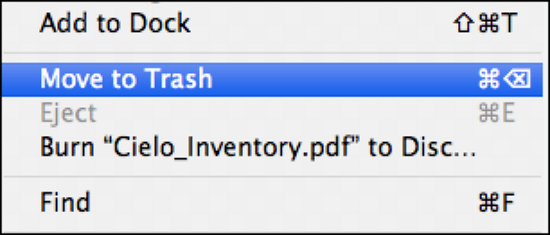 Step 4. To altogether remove them from your Mac, empty Trash on Mac.
Note: The Finder is a constantly active application on your Mac, and it is the location of your desktop and all of its icons.
Tip 2. How to Delete Your Downloads from Safari
You've effectively erased the downloads by moving them to the Trash and emptying it. Erasing downloads from browsers is another approach to deleting them on a Mac. But these downloads still leave behind traces. To free up additional memory on a Mac, you can delete the download history in your browsers.
1. Deleted the download files from Safari
Here are the steps to delete the download files on Mac from Safari.
Step 1. Open your Safari.
Step 2. Select the preferences setting from the Safari menu.

Step 3. Select the "File download destination" option under the General tab.
Step 4. Change the Folder where downloads will be saved to clear the downloads.
2. Delete the download history in Safari
On your Mac, the actual files have been removed, but their traces remain. If you downloaded the files using a web browser, that information would be saved in the browser's history. So, now you may try to delete the download history in your Mac's Safari.
Step 1. Start the Safari web browser.
Step 2. The browser history can be accessed by clicking "History" in the menu bar.
Step 3. Click "Clear History" at the bottom of the menu to remove the download history.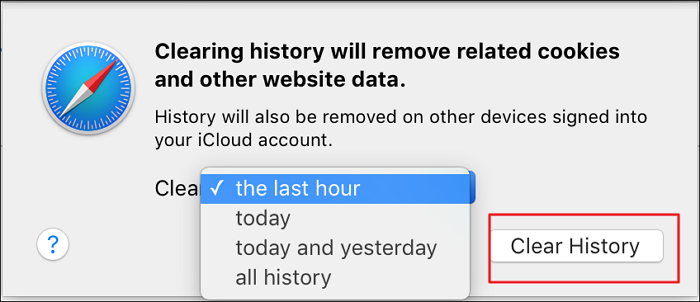 Step 4. Select all history in the pop-up window to completely erase it, or select one of the other options to be more selective. Repeat the selection of Clear History to finish the procedure.
Tip 3. How to Delete Downloads from Google Chrome
Web browsers like Safari and Google Chrome keep track of every download you make, making it simple to locate where these files are kept. So, by looking up the destination and download history, you may remove the downloaded items.
1. How to delete download files from Google Chrome
The instructions below will allow you to see the downloads list in the Chrome browser:
Step 1. Launch the Chrome web browser.
Step 2. From the menu in Chrome, choose Window - Downloads.
Step 3. You can view a list of every download in a new tab.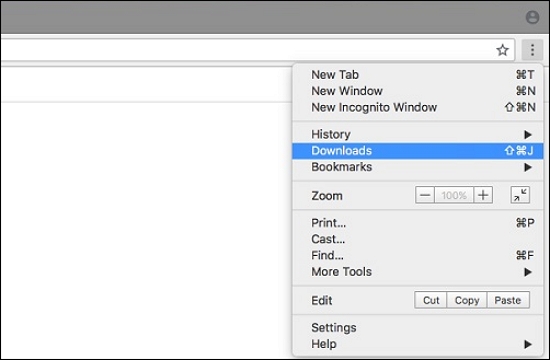 Step 4. To access the downloaded file, click "Show in Finder" here. A strikethrough line denotes the existence of files that have already been deleted from your drive.
2. How to delete download history from Google Chrome
Only a record of downloaded files is deleted while you clear the history from Google Chrome. To remove the actual files from your Mac, follow the steps here.
Step 1. Clicking the "Chrome" icon in your dock to launch it.
Step 2. From the dropdown menu, choose "Clear Browsing Data". Then you will see a pop-up window appear on a new page.
Step 3. Click Clear All after selecting the three dots in the top right corner of the pop-up downloads page to delete Google Chrome history.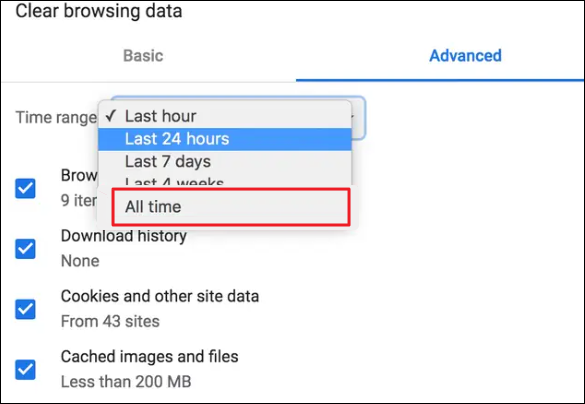 Final Thoughts
You may accumulate too many files in your Downloads folder if you use your computer for online activities, and those unnecessary files take up valuable disk space. So, this post provides three methods to delete downloads on your Mac.
Also, suppose you accidentally deleted the files that shouldn't go to Trash Bin. You can also choose third-party data recovery programs like EaseUS data recovery Wizard for Mac to help.
How to Delete Downloads on Mac FAQs
If you want to know more about how to delete downloads on Mac, check here for more information.
1. Why can't I delete downloads on my Mac?
You can try these methods to delete files on Mac that won't delete.
Force shut down the application that is using the file to delete it.
Changing the read-only permissions to read/write
Use the Terminal command line to remove a file that cannot be deleted.
2. How to delete downloads on mac without a mouse?
You can use the keyboard shortcut Option-Command-Delete while your files are highlighted or enter the File menu in Finder and hold down the Option key. If you are experienced, you can use the command line in the Terminal to delete downloads in certain folders.
3. How do I find my Downloads on a Mac?
You can find the downloads on a Mac's Finder - Downloads. You can also find the files by checking the browser's download destination/path and finding them manually.
4. How to deleted Apps on Mac that won't delete?
You can delete useless Apps from Launchpad or Finder to get rid of them on your Mac. You can also delete Apps that won't delete from Launchpad using Terminal. However, in Terminal, an app will be permanently deleted, and there won't be an undo option.
5. How to delete downloads on iPhone?
Locate the file you wish to delete first. You should locate the app that manages the file you wish to remove because you cannot access the download folder directly on an iPhone. To clear your downloads, access the downloaded file via the app and select Remove or Delete.

Cedric Grantham is one of the senior editors of EaseUS who lives and works in Chengdu, China. He mainly writes articles about data recovery tutorials on PC and Mac and how-to tips for partition management. He always keeps an eye on new releases and loves various electronic products.
EaseUS Data Recovery Wizard is a powerful system recovery software, designed to enable you to recover files you've deleted accidentally, potentially lost to malware or an entire hard drive partition.

 Read More

EaseUS Data Recovery Wizard is the best we have seen. It's far from perfect, partly because today's advanced disk technology makes data-recovery more difficult than it was with the simpler technology of the past.

 Read More

EaseUS Data Recovery Wizard Pro has a reputation as one of the best data recovery software programs on the market. It comes with a selection of advanced features, including partition recovery, formatted drive restoration, and corrupted file repair.

 Read More