HDD shorts for Hard Disk Drive, and SSD shorts for Solid State Drive, both HDD and SSD are commonly used hard drives. In the previous years, most of the newly produced computers were equipped with an HDD. That's because HDD is cheaper and has larger storage space. Nowadays, more and more computer manufacturers equip computers with an SSD. It's not only because SSDs have better performance but also because they are not as expensive as before. Therefore, more and more users have the need to replace the old HDD with a better SSD.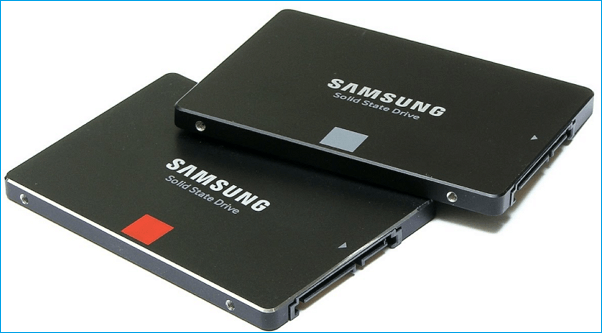 Can I Replace HDD with SSD without Reinstalling OS?
One big question users might concern is how to move the data from the old HDD to the new SSD. If just simply connect the new SSD to the computer, it means you need to install the Windows system and set up your computer again. So is there any method that can prevent you from reinstalling OS? Yes! You can clone the HDD to the SSD so that when you put the new SSD on your computer, it can boot normally. To clone a hard drive, you need to apply a third-party clone tool as Windows doesn't have a built-in clone feature. The software we recommend here is EaseUS Disk Copy.
EaseUS Disk Copy for Windows 11 Clone
EaseUS Disk Copy is an exclusive disk cloning software that is fully compatible with all Windows operating systems. It is a handy tool for users to upgrade HDD to a larger HDD or a more advanced SSD without data loss. It works well on all brands of hard disks and supports cross-brand disk cloning. With this software, you don't need to be an expert on disk cloning or hard disks. A few simple clicks would help you transfer Windows OS to HDD/SSD or clone a hard disk with bad sectors.
How to Replace HDD with SSD on Windows 11
Here you can download EaseUS Disk Copy first, and follow the detailed guide below to see how to clone the hard disk on Windows 11. You should notice that Windows 11 requires a GPT partition style. Remember to initialize your new SSD to GPT or convert the SSD from MBR to GPT first.
Step 1: In "Disk Mode", select the HDD that you want to clone.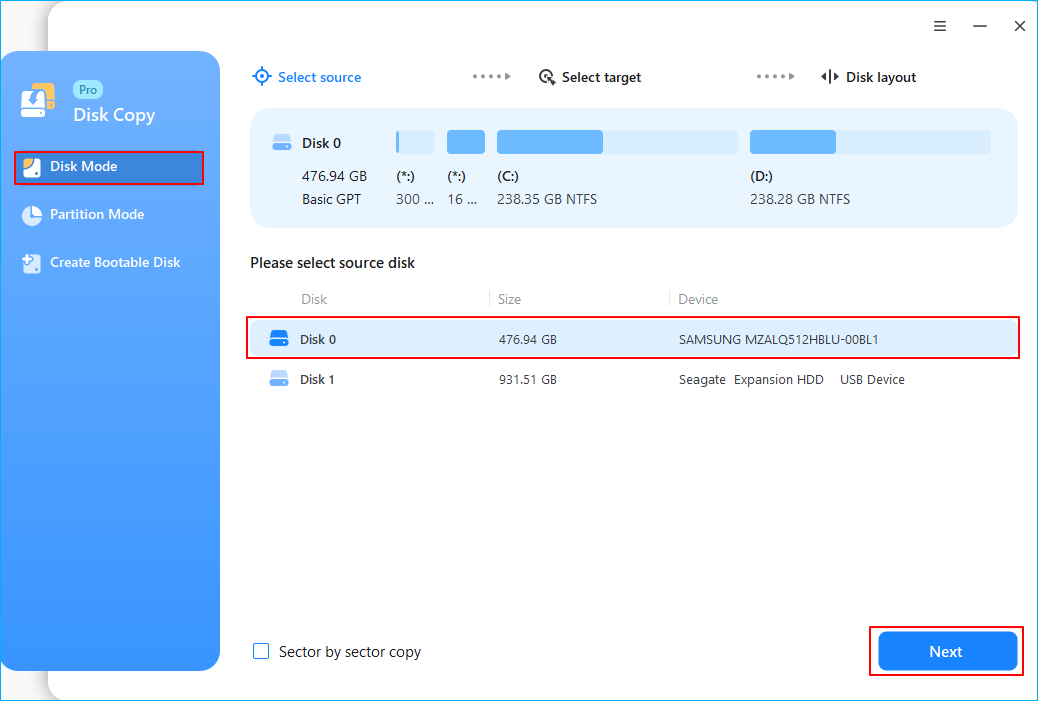 Step 2: Select the SSD as your destination.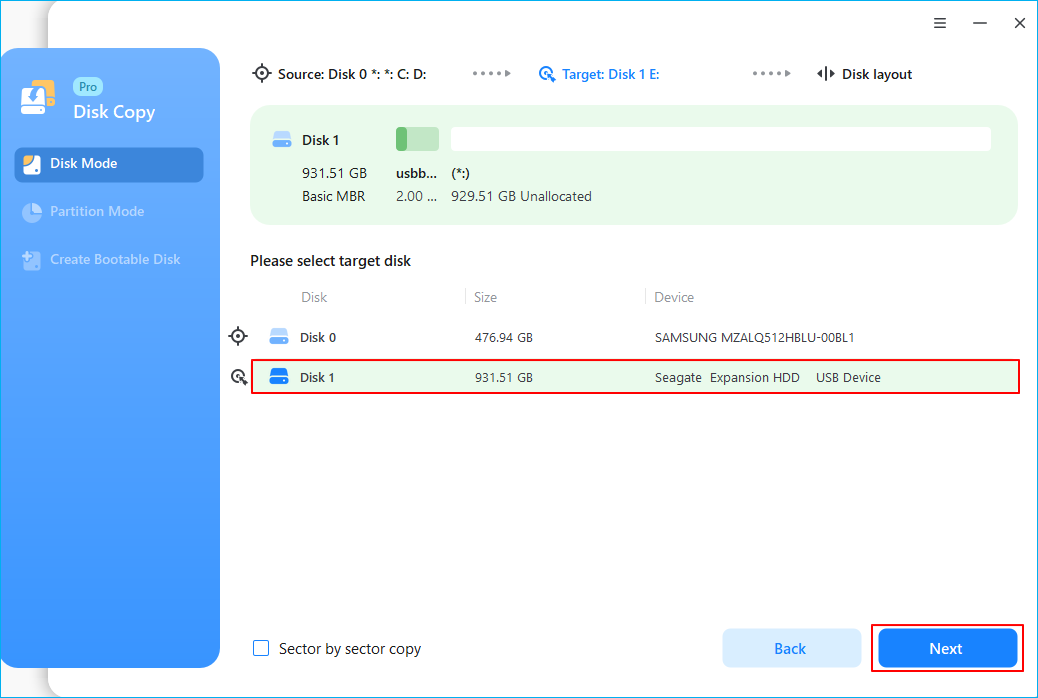 A warning message tells you that the data on the SSD will be erased. Click "OK" to continue if you do not have important data on the destination disk.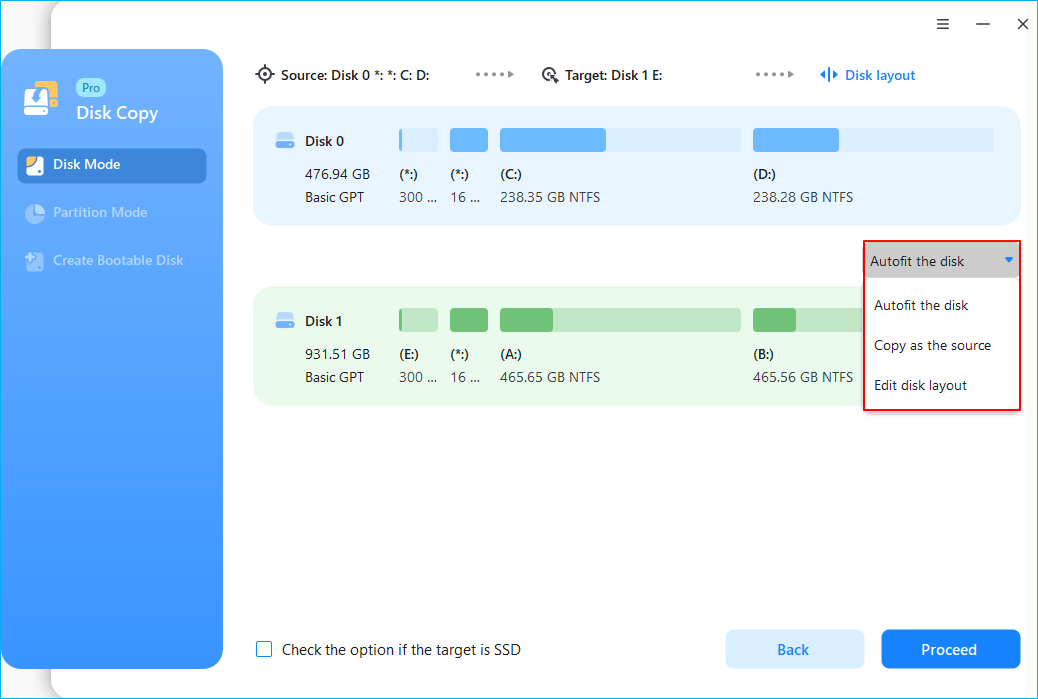 Step 3: Edit the disk layout and then click "Proceed" to continue.
As the destination is an SSD, you are suggested to tick "Check the option if the target is SSD".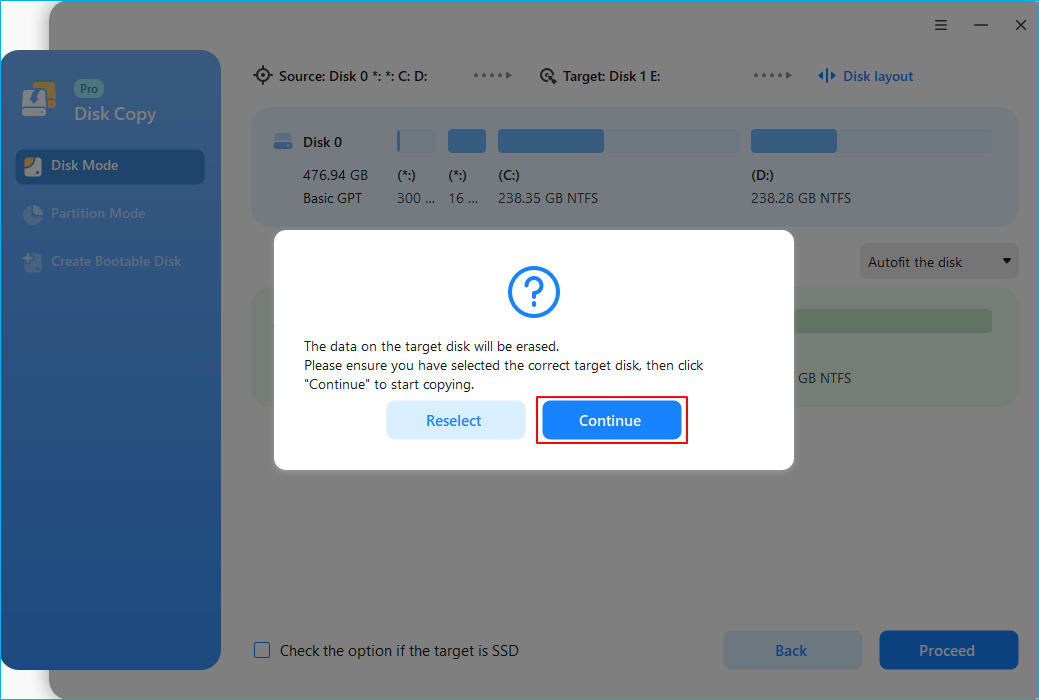 Step 4: Wait for the process to complete.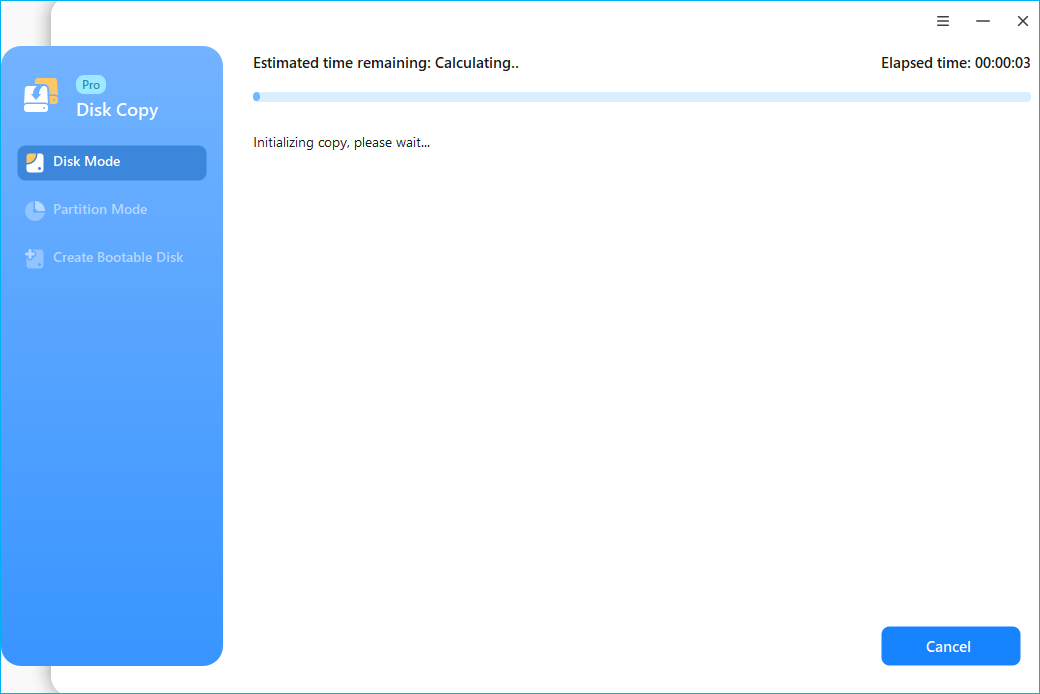 How to Boot from New SSD on Windows 11
After the cloning process is finished, unplug the old HDD and connect the SSD with a screwdriver. Restart your computer, it will automatically boot from the new SSD. If you want to keep your old HDD, then you need to change the boot order in the BIOS setting. Restart your computer, press F2/F10/DEL to enter BIOS. In the Boot Option, choose the new SSD as the boot drive, exit and restart.
The Bottom Line
Disk cloning is the simplest and the safest way to replace an old HDD with a new SSD. Because there is no data loss and you don't need to reinstall the OS. What's more, if you have a spare external hard disk, disk cloning could be regarded as a way to backup your whole system in case system crash happens and you have trouble booting your computer.
EaseUS Disk Copy
Clone an old disk to a new one
Clone a small disk to a large one
Clone HDD to SSD
TRY IT NOW
Video Tutorial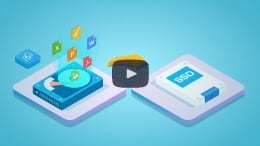 How to Clone HDD to SSD on Windows 10/8/7