Overview of the .Zepto Virus Files
Zepto ransomware belongs to Locky family. It's a new file-encrypting virus that encrypts users' files (up to hundreds of file formats) very rapidly, changes file extension to .zepto and even rename file names. In the same way, when a computer was unfortunately infected by Zepto virus, the majority of documents, photos, videos, and audio files will be altered to .zepto extension. Is it possible to get back the original copies?
To many people, paying for the ransomware is the only way to decrypt .zepto files, however, it's not safe! You might get involved in a more complex situation, losing money while being unable to get files back. At this moment, you must try another viable solution.
Recover Zepto Deleted Files
Don't be fooled by such a type of disgusting ransomware that blackmails quite a large amount of money to exchange bitcoin. There is another safer Zepto file recovery solution. EaseUS Data Recovery Wizard is known as the best file recovery software that typically recovers deleted, formatted and virus infected files. Essentially, it's data recovery software that only supports to recover files deleted or hidden by virus, like Zepto. However, it doesn't have the capability to turn .zepto files to their original file formats.
But why do we recommend it as the best try to decrypt and restore .zepto files? Zepto virus usually hides or deletes the original files before using codes to encrypt them, so there is still a chance to find the old files before they got encrypted.
Please Note:
1. EaseUS data recovery software - Data Recovery Wizard only supports to recover deleted or removed files by the virus.
2. And you should also refer to virus removing tool to clean the infection from your hard drive or USB/SD card before starting to restore data.
3. If your hard drive is infected by a complex virus and lost data, try this software to find your lost data from the virus infected drive now.
Run data recovery software on PC.
If your USB or SD card is infected by a virus, connect it to your PC before running EaseUS Data Recovery Wizard.
Open EaseUS data recovery software, and choose the virus infected drive, USB or SD card.
Click Scan to start scanning the drive.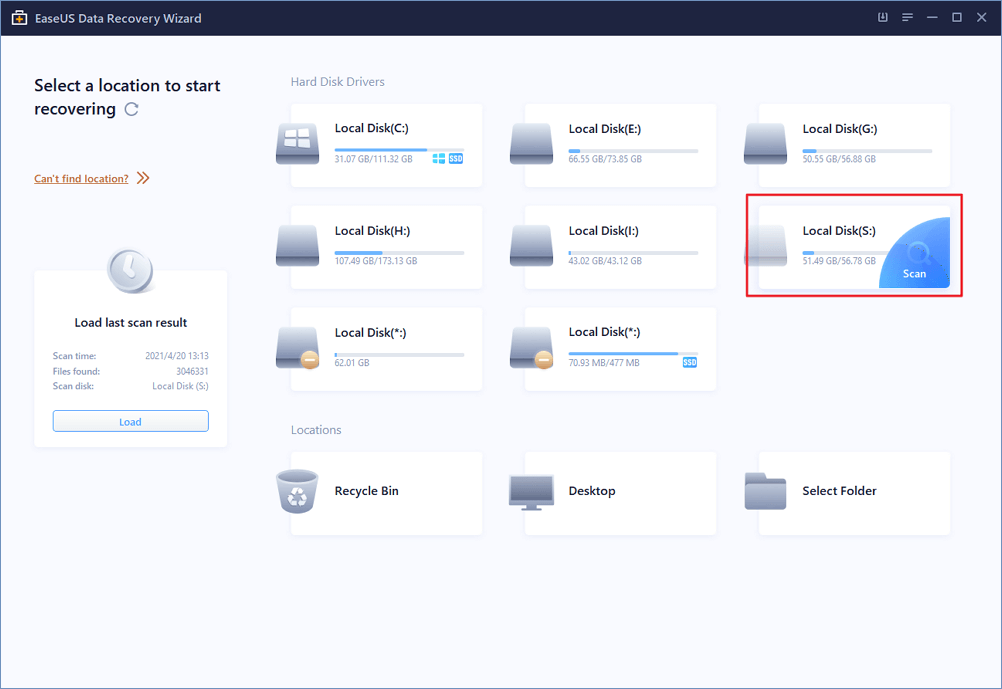 Scan and find data from the virus infected drive.
Let the program scan the selected drive and all data deleted by the virus will be found. And you can try to find them in the following tabs:
Deleted Files: If virus removed your files, you could check this tab firstly.
Drive (with your drive name): all found data will be listed out here.
Extra Files: it lists most files that lose file names and paths, you may also try to find the virus removed data here.
After finding wanted files, you can double-click on them to check out whether they are usable.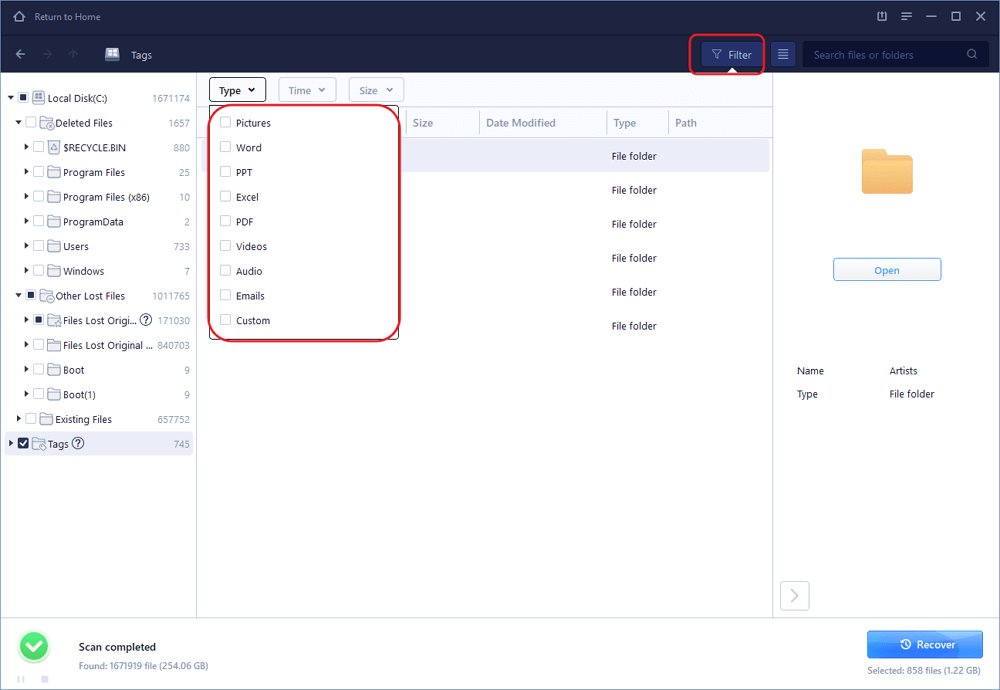 Recover data from virus infected drive.
1. Select the removed files by the virus.
2. Specify a safe location on your PC or an external storage device.
3. Click Recover to get the lost data from your drive.