Any recovery software helps to recover the deleted files in Windows 8?
"I carelessly deleted some important data on my Windows 8 PC. I thought everything is fine when I realized that I mistakenly deleted a file folder. What's worse, I could not find any tracks in the recycle bin. Since Microsoft has ended the support to the system after calling Windows 8 to upgrade to Windows 10, I'm feeling so helpless but I do need an effective solution to recover the deleted files. Is there any recovery software for Windows 8 can help? Please help!"
When we delete a file and it usually first goes to the Recycle Bin. Once you find yourself accidentally deleted some files, it is easy to get them back if they are still in the Recycle bin. What if you emptied it? How do you recover files or file folders from a hard drive? In fact, when you emptied the Recycle Bin, deleted files are not gone forever immediately and they're still at some place but the space that they occupied is marked as reusable, and they'll disappear completely once there is new data. Therefore, make sure that you didn't write new data to the same partition where you deleted your files. In this case, deleted file recovery is possible to rescue important data. But how can you do it?
Download best recovery software to recover deleted files
To recover deleted files in Windows 8, you need first get a data recovery software. Here, my recommendation is EaseUS disk data recovery, a professional tool which can do an amazing job to restore files lost due to deletion, format or other reasons in all system like Windows 10/ 8/8.1/7/Vista/XP. And except Windows hard drive disk, this recovery software also can recover files from hardware RAID, external hard drive, USB drive, SD card, memory card, etc. Now, you can download this powerful & easy-to-use recovery software for Windows 8 and follow the tutorials below to recover deleted files in simple steps.
Video tutorial to recover deleted files with EaseUS recovery software:
To recover deleted files in Windows 8:
Step 1. Select a location
Initially download and install EaseUS Data Recovery software on your Windows 8.1 PC successfully.
Choose the drive or partition on your Windows 8.1 computer and click the "Scan" option.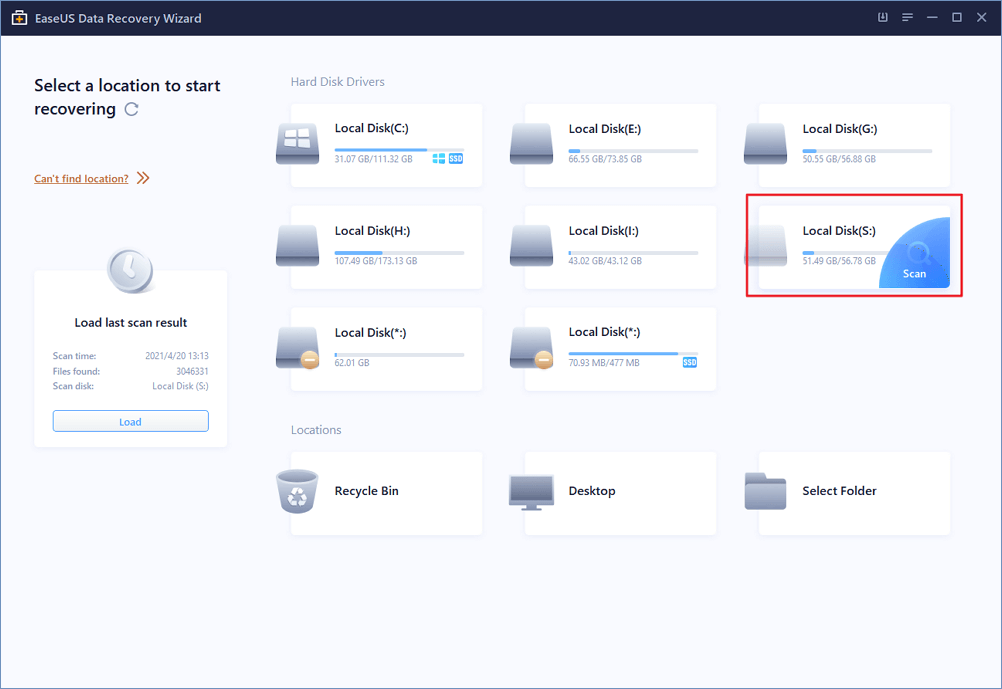 Step 2. Scan the selected location
Now the application scans the selected hard drive.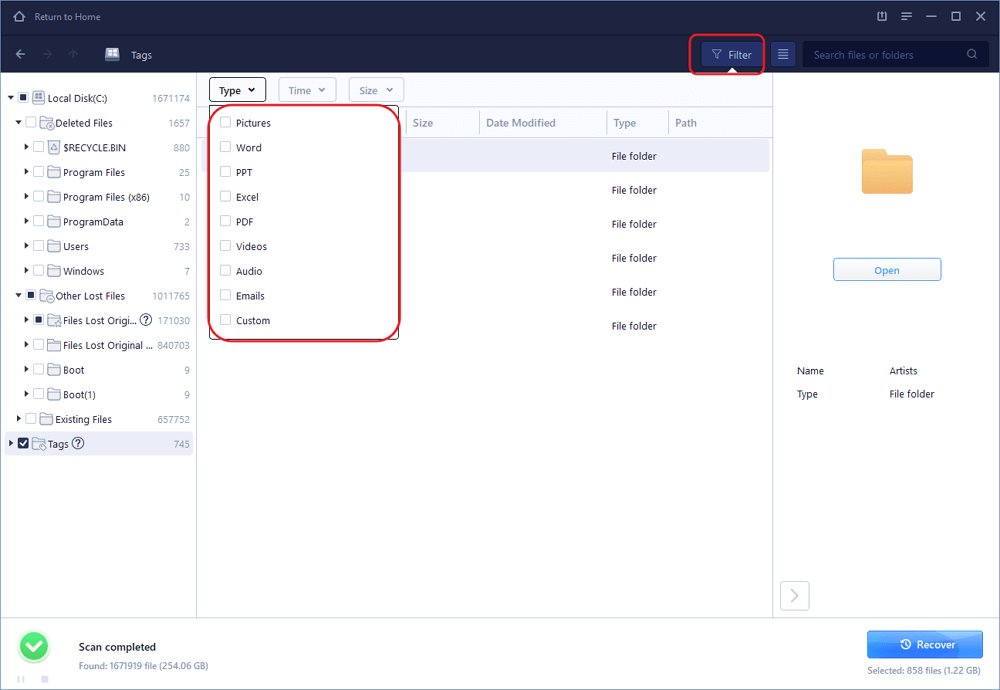 Step 3. Recover data
Find the lost files by clicking the "Filter", "Search" or "Extra Files" option.
Then click Recover to get the deleted files back.