Error "0 Byte Files Does Not Exist, Cannot Be Deleted"
This is the third time I found some 0 byte files on my hard drive, and I really want to know where they came. I try to delete them for several times, however, the results are annoying, saying files does not exist and cannot be deleted! Would you tell me how does this error come?
Files are locked by explorer.exe or some security issues or file bugs somehow associated with "0 bytes files cannot be deleted" error. Quite a lot of people encountered these non-existing files once they restarted Windows system and Windows explorer shows files that once existed but don't currently exist. If you desperately want to wipe out those 0 byte files, close explorer.exe and use a command prompt to delete the undeletable files.
Backup Important Hard Drive Before Deleting 0 Byte Files
Before we teach you how to delete 0 byte files and folders, it's highly recommended to backup your very important data, especially those on the same hard drive with the problematic files, to make sure average users with little technical background would carelessly delete the innocent items. Now do a fast full backup of the hard drive by using an easy-to-use free backup software - EaseUS Todo Backup. Here's the backup tutorial.
Step 1. Launch EaseUS Todo Backup on your Windows computer (Windows 10/8.1/8/7/XP/Vista is supported), and choose Disk/Partition Backup.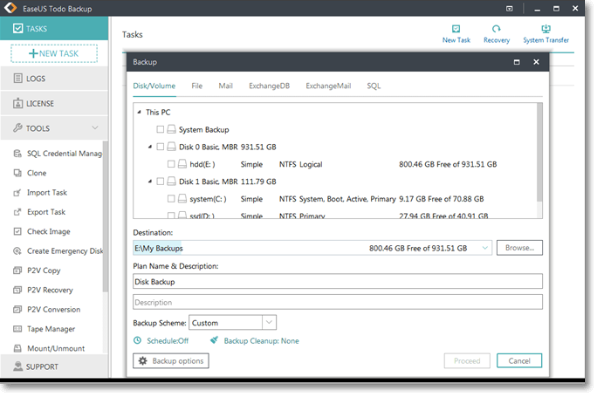 Step 2. Select the drive where 0 byte files locate. Edit backup Destination, Plan name and Description. We suggest you save the bakcup image to a removable storage device, for a safer manner.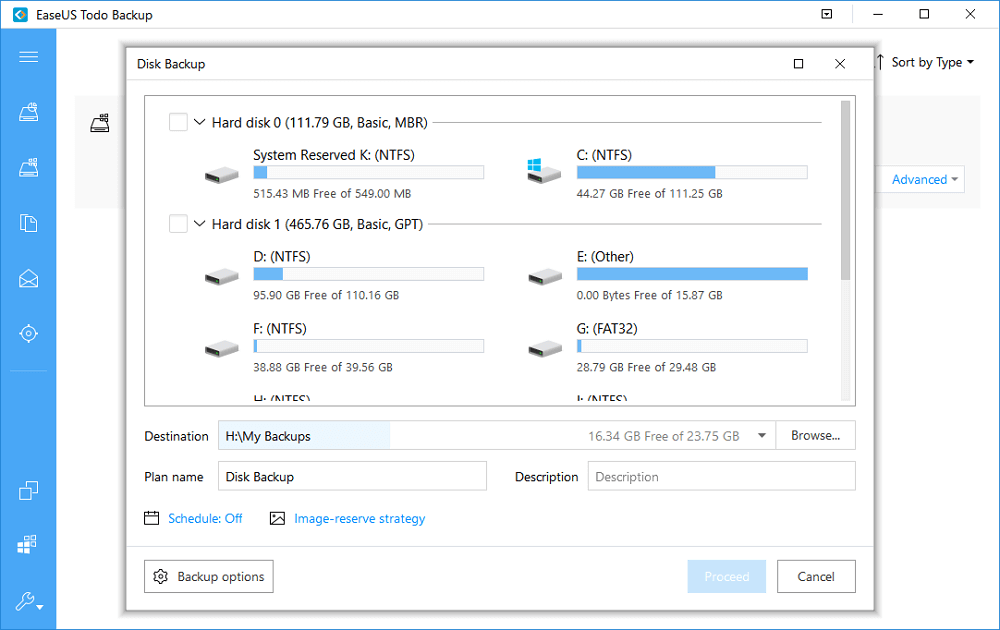 Step 3. Click Proceed to execute the backup plan.
Delete 0 Byte Files Though Command Prompt
Again, do a backup in advance, because any improper operation with command prompt would delete the wrong files.
1. Open an elevated command prompt
Start > Search "cmd" > Right Click cmd.exe > Run as Administrator
2. Leave Command prompt open; Open task manager
3. End process "explorer.exe"
4. Switch back to command prompt
5. Change to the directory of your file and delete it.
First run this line: cd "PATH OF YOUR FILE"
i.e. cd "%USERPROFILE%"\Downloads"
Now run this line: del filename.extension
i.e. del filename.mkv
6. Switch back to task manager
7. Restart "explorer.exe"