How Can I Delete File History Folder
File History is a backup application that continuously protects your personal files stored in Libraries, Desktop, Favorites, and Contacts folders. It periodically scans the file system for changes and copies changed files to another location. Every time any of your personal files has changed, its copy will be stored on a dedicated, external storage device selected by you. Over time, File History builds a complete history of changes made to any personal file.
However, it is a personal choice to delete it. Over time, more and more File History backups saved and you find that you are running out of space. In this case, you can use File History Cleanup in Windows 10/8 at any time to delete versions of files and folders older than a selected age, except the most recent version of a file or folder.
Steps to Use File History Cleanup to Delete Older Versions of Files
Step 1. Use File History Cleanup from Control Panel
Open the Control Panel, and click the File History icon.
Click on the Advanced settings link in the left side column.
Then click Clean up versions.
In the drop-down menu, select the age you want to delete versions of files and folders from, and click/tap on Clean up.
Also, you can go to the backup drive to manually delete File History folder. All File History backup files are stored in a folder called "FileHistory" on the backup drive you set up. Just delete it.
Step 2. Automatically Delete Old Backups with EaseUS Todo Backup
To avoid having the same problem in the future, it is recommended to improve your File History settings. You should change how long File History keeps saved versions. You can lower the time interval you have set.
Besides, you are suggested to use EaseUS Todo Backup, which is designed for professional backup and restore. It can automatically delete old backups to free up disk space for new backups. Read the following details below:
1. Launch EaseUS free backup software and then choose "File Backup"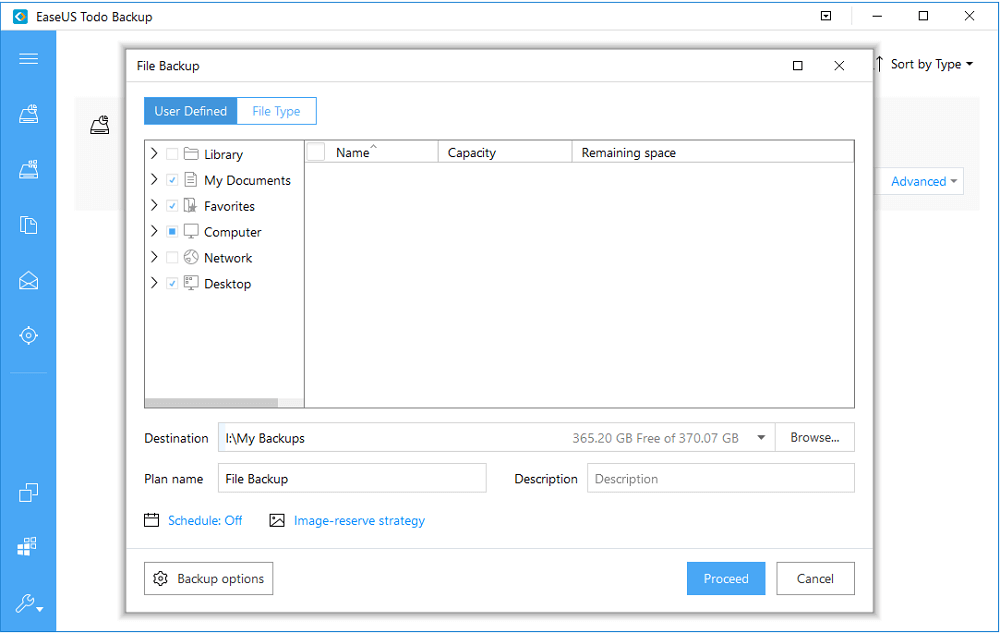 2. Select files to backup. Then click "Destination" to select the backup storage location. You can also enter "Plan name" and "Description" for specifying your file backup.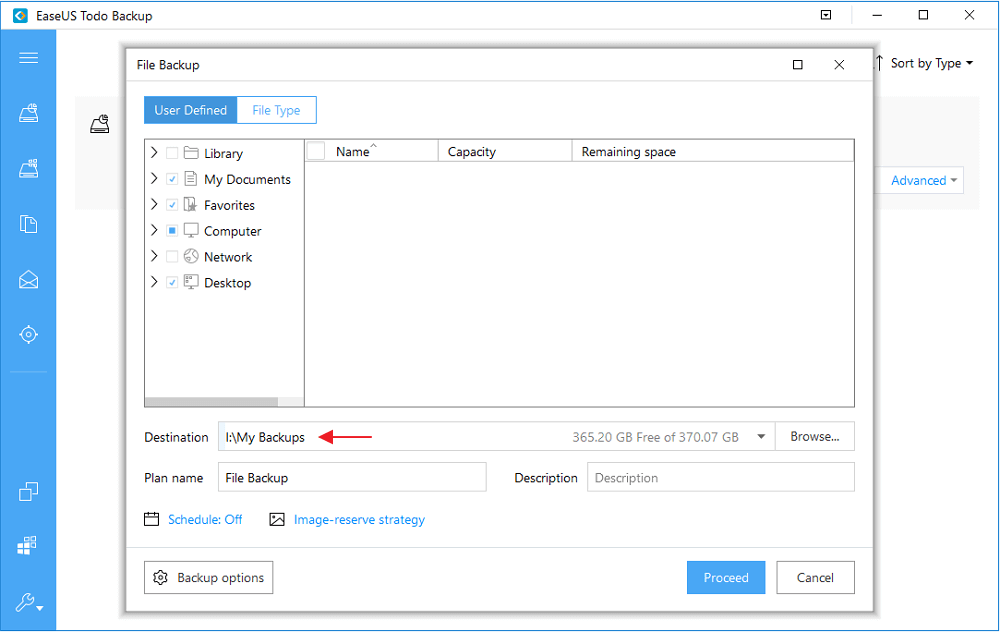 3. Click "Schedule" option to open the Backup Scheme window, here you can create a scheduled backup plan to backup files later, daily, weekly, monthly or upon the event.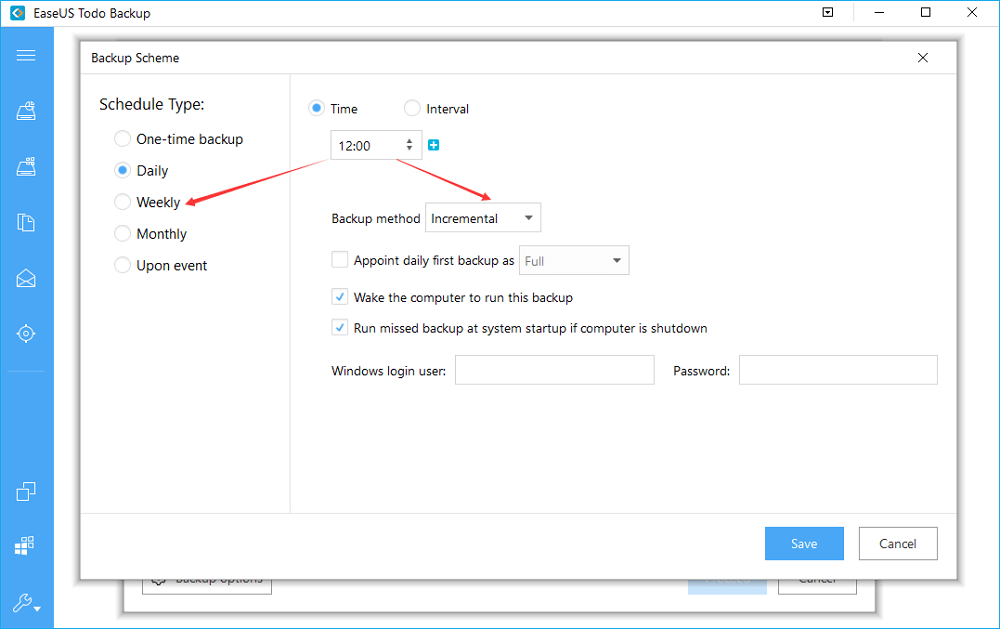 4. Click Image-reserve strategy, then set a number of backups. When it exceeds the number of versions, the older backup image will be deleted automatically.