6 Solutions for Windows 10 Can't Create Recovery Drive
Some Windows users reported that they couldn't create a recovery drive on a USB flash drive or a local drive. If you get this error message, "We can't create a recovery drive. A problem occurred while creating the recovery drive", it means that creating windows 10/8/7 recovery drive failed.
Don't worry. Here, we have found practical solutions to help you out. Check out why and find fixes for "can't create the recovery drive" now:
Applies to: Fix the recovery drive creation gets stuck, fails, and sends the error message "We cannot create a recovery drive". 
Why Can't I Create a Recovery Drive 
Windows recovery drive, basically is a DVD or USB drive with copied Windows OS, which is widely used to access a failed Windows system and restore the failed or crashed Windows 10/8/7 immediately. 
If you get the "we can't create a recovery drive" error, it could be the listed reasons below that block you from success:
The option 'back up system files to the recovery drive' requires at least a 16GB USB flash drive.
Antivirus blocks you from creating the recovery drive.
The USB flash drive is corrupted or the Windows file system has corrupted.
Windows cannot format everything on the drive to create a recovery drive.
When the winre.wim file gets lost or deleted, you will also see the error message.
Can't create windows 10 recovery drive some required files are missing.
How to Fix We Can't Create Recovery Drive on Windows 10
So how to fix the "We can't create a recovery drive" error on your computer? Based on the above-listed causes, we've found 6 practical solutions for you: 
Solution 1. Prepare Another Big USB Flash Drive
Basically, creating a recovery drive with Windows system files requires you have a big USB drive. As for Windows 10 64bit, the drive should be at least 16GB in capacity.
Note: We would suggest you use a 32GB or even bigger USB for creating the recovery drive in Windows 10/8/7.
Step 1. Unplug the old USB drive and plug the new big one into PC.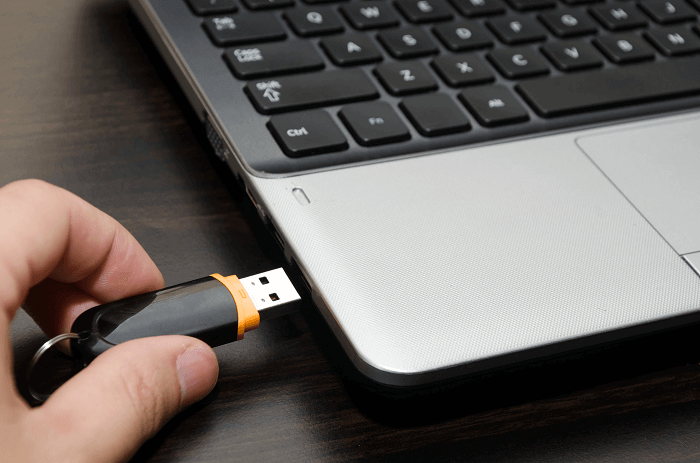 Step 2.  Start to recreate a recovery drive to your USB drive in the same way.
For a step-by-step guide, click and follow this link for help: Windows 10 recovery USB Drive.
You May Also Interest: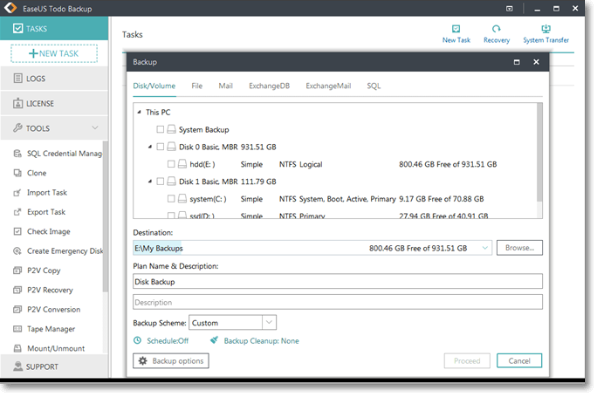 Solution 2. Disable Antivirus software
Sometimes the antivirus software on your computer may block certain operations. Temporarily disable your antivirus software and try to create a recovery drive once again to see if it helps. 
Step 1. Open antivirus software on your computer and disable them.
Step 2. Open Windows Defender, disable to antivirus feature.
Note: If you have successfully created a recovery drive after closing the antivirus software, you should re-enable it as soon as you're done. 
Solution 3. Check & Repair Corrupted System Files
Corrupted system files will block Windows from accessing your external USB drive.
Try to run a System File Checker (SFC) scan to check for any file corruption. SFC scan will scan for corrupt system files on the computer and repair them.
Step 1. Press "Windows + X", click "Command Prompt (Admin)".
Step 2. In the Command Prompt, type the command sfc /scannow and then press "Enter".
Solution 4. Check and Format USB Drive
To make sure that the USB is available for creating the recovery drive, it's necessary to check its health state and format the flash drive with below steps:
Step 1. Back up all of your USB drive content, connect the USB drive to the computer.
Step 2. Enter "This PC", right-click your USB drive, and choose "Format".
Step 3. Click "File System" and use the drop-down arrow to select FAT32 for the drives.
Step 4. Tick "Quick Format" and click "Start".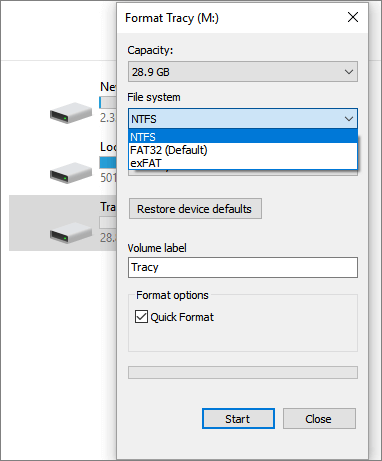 You May Also Like:

How to Format 128GB USB to FAT32
Sometimes, your USB is too big (32GB or bigger) that you can't format it using File Explorer or Disk Management. Click and get help here.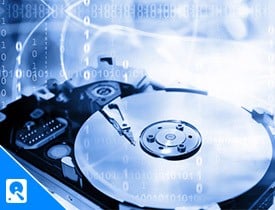 Solution 5. Run DISM Tool
DISM tool stands for Deployment Image Servicing and Management. You can run this tool through CMD and try again.
Step 1. Press Win Key + X, click Command Prompt (Admin).
Step 2. Type dism.exe /online /cleanup-image /scanhealth and then press Enter.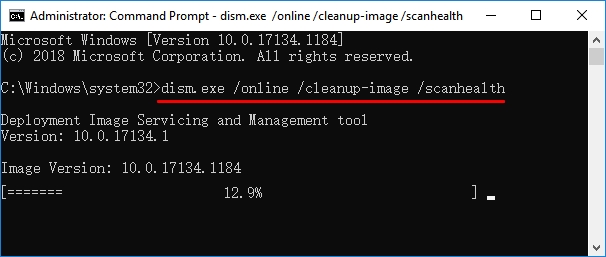 Wait for the operation to complete and you'll see the "The operation completed successfully" message.
Step 3. Type dism.exe /online /cleanup-image /restorehealth and press enter.
It will take some time to finish.
Solution 6. Create USB Recovery Drive in Another Way
The last but effective way that you can try is to create a Windows USB recovery drive in another way. It is to turn to a third-party bootable USB creation tool to solve the problem of Windows can't create a recovery drive.
EaseUS system backup software - EaseUS Todo Backup can help. It's a perfect alternative to replace Windows recovery drive that you can back up Windows OS and then restore the computer anytime from the bootable disk when your OS cannot boot up. 
See how to run this intuitive software and flexibly create an OS backup plan for your computer and restore the OS any time now: 
#1. Back Up Windows OS
Step 1. If you want to back up your current Windows Operating System to an external storage device, connect it to your PC.
And note that the device should be as equal to or even bigger than your system drive.
Step 2. Launch and run EaseUS Todo Backup and click "OS". Or, you can also click the menu at the left top corner and select "System Backup" to start.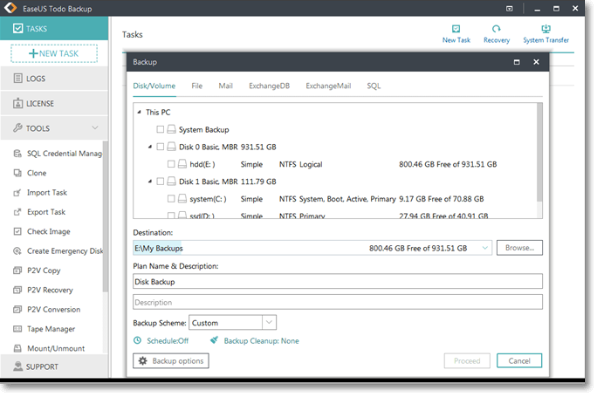 Step 3. Select the Windows System that you want to back up and specify the destination - local Windows computer hard drive, cloud/network drive or external storage device to save the OS image.
Click "Proceed" to start backing up your Windows OS now.
PLUS: If you want to create an automatic backup plan for your Windows system image, please refer to the below tips for a tutorial guide:
1. After selecting System Backup, click "Schedule: Off" option, then set up backing up your OS by daily, weekly, or monthly.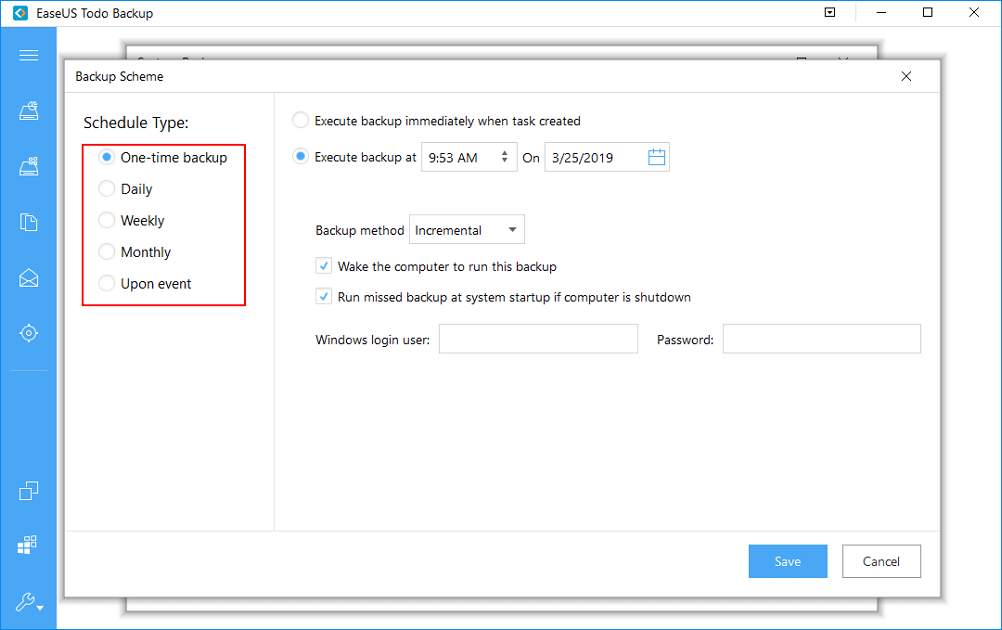 2. Save the changes. And finish the process by following the step.
3. After the first full backup of your Windows OS, EaseUS Todo Backup will automatically to run an OS backing up on itself as your settled schedule.
After creating the image backup of your OS, you can create a WinPE disk on your USB flash drive. If your computer can't create a recovery drive, you can try to boot your computer from the WinPE disk.
#2. Create USB Recovery Drive Alternative - Bootable Disk
EaseUS Todo Backup supports boot disk types of a USB drive, CD/DVD disc, and an ISO file.
EaseUS Todo Backup emergency disk lets you restore your computer from one backup when Windows becomes unable to boot normally, with which you can restore operating system and files without booting into Windows.
Step 1. Prepare a USB drive which can be written and read.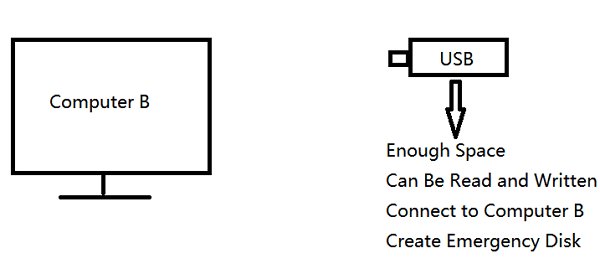 Step 2. Launch and install EaseUS Todo Backup on the Computer B
Step 3. Open the tool and click "Tools" > "Create Emergency Disk".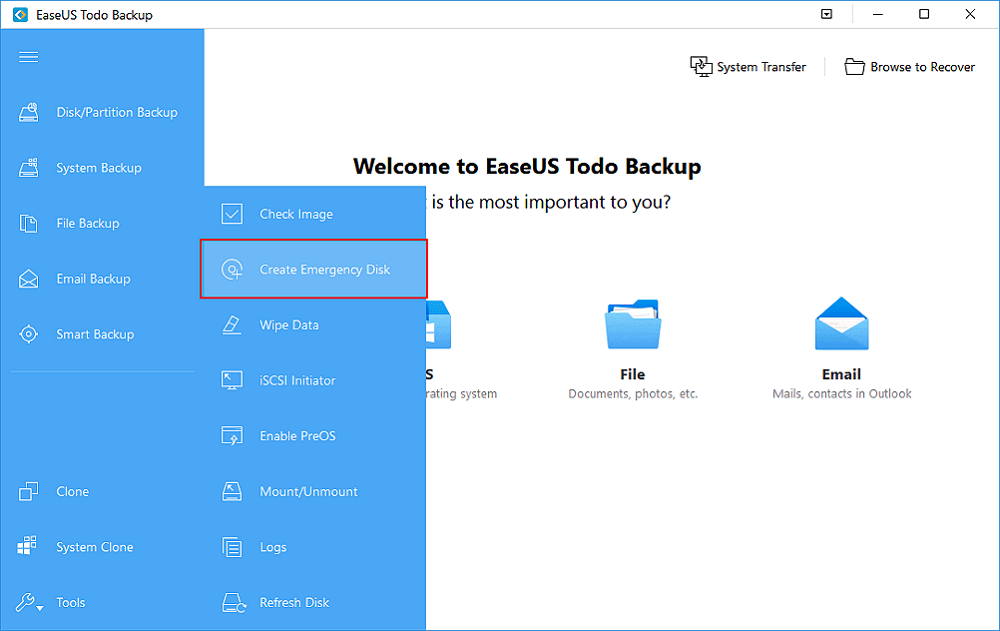 Step 4. Select "Create WinPE emergency disk".
Step 5. Select a bootable media type: here we choose USB drive.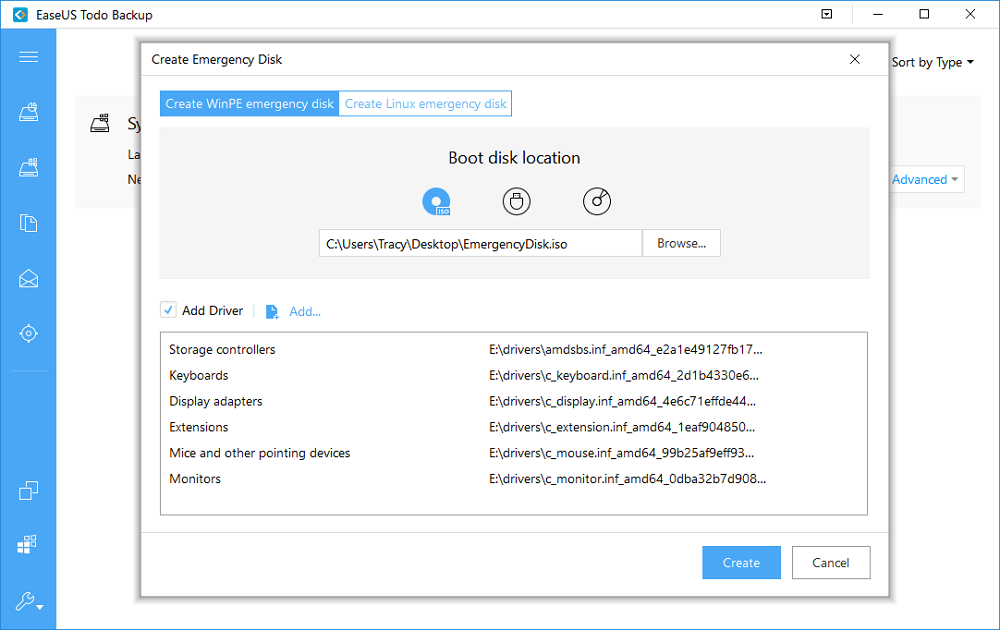 Step 6. Click "Proceed" to create a bootable disk.
When you finish creating this USB bootable disk, you can always restore your computer to a healthy state. 
Fixing "Can't Create a Recovery Drive" Is Possible, Take Action Now
On this page, we explained the main reasons that may prevent you from creating a Windows recovery drive. And don't worry if you get the "We can't create the recovery drive" error. 
We've collected 5 manual solutions to fix this issue. And if none of them work, you still have the last option - turning to third-party system backup software - EaseUS Todo Backup for help.
It's efficient and reliable to rescue your system from sudden OS crash or failure error anytime.
Daisy is the Senior editor of the writing team for EaseUS. She has been working in EaseUS for over ten years, starting from a technical writer to a team leader of the content group. As a professional author for over 10 years, she writes a lot to help people overcome their tech troubles.

Author Jean has been writing tech articles since she was graduated from university. She has been part of the EaseUS team for over 5 years. Her special focuses are data recovery, disk partitioning, data space optimization, data backup and Mac OS. By the way, she's an aviation fan!
Taking everything into consideration, we can say that EaseUS Todo Backup Home can offer you a little extra sense of security with a set of advanced tools. The interface provides quick adaptation, every process guiding you all the way through so you don't get stuck or further damage your system rather than keeping it safe.

 Read More

EaseUS Todo Backup Free lets you create backups of your important files or your entire computer through its streamlined interface. Just choose the backup type you'd like to get started, and let the program do the reset.

 Read More

EaseUS includes all the features I expect from backup software like versioning, incremental backups, and scheduling. For more advanced users, EaseUS allows you to install a pre-boot environment onto your hard drive so you can use it to restore files without burning a CD or putting it on an external USB drive.

 Read More

EaseUS Todo Backup
Smart backup tool for your files and entire computer in Windows 10/8/7.