
Table of Contents

About the Author

Reviews and Awards

Recover Deleted Files in Windows 10/11
If you understand the fundamentals, purchasing a new hard drive is as simple as it gets. All hard drives have a limited lifespan, after which they cease to function, which is why a typical user purchases a new hard drive when the old ones begin to fail. 
Aside from that, one of the most important reasons to purchase a new hard drive is to meet storage needs. As we all know, our desktops and laptops have a limited amount of free storage that can quickly fill up. However, you can now add terabytes of storage to your PC with just a USB cable and a small balance. A general user has two choices: an external hard drive or an internal hard drive. 
A 10TB or 12TB NAS hard drive can help you store all your shared data without worrying about running out of space. Professionals or sometimes personal users use NAS drives. If you don't know what a NAS drive is, it stands for Network Attached Storage. NAS is a network-connected storage device that allows data storage and retrieval from a central location for authorized network users and various clients.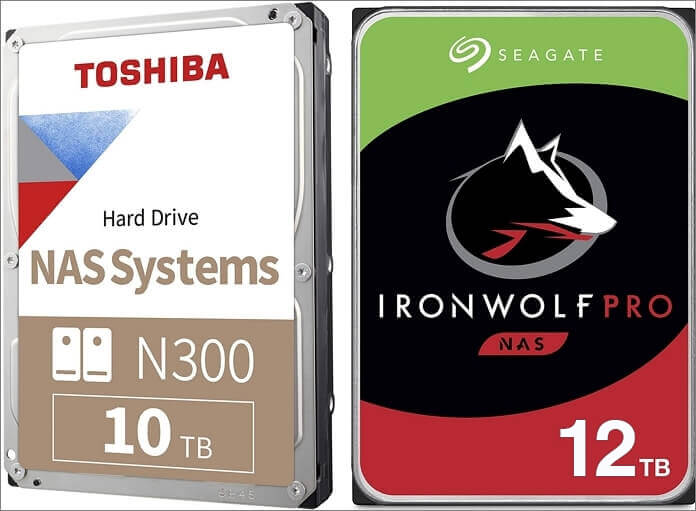 Not only that, a 10TB or 12TB hard drive can be used as a regular desktop drive. However, it is your personal choice whether you want a portable hard drive or not. A desktop drive with a single platter mechanism will typically have a 3.5-inch drive inside and hold up to 12TB of data.
10TB/12TB Hard Drive Price
If you search for a 10TB or 12TB hard drive on the Internet right now, you'll see a plethora of different options, and it's up to you to choose the hard drive based on your preferences. Hard drives are much more affordable now than in the past; we've listed the best 10TB/12TB hard drives based on user reviews to give you a general idea. 
1. 10TB Internal and External Hard Drive Price
For example, consider the Toshiba N300 10TB NAS, an internal hard drive with a cache size of 256 MB and a speed of 7200 RPM. It costs $229.99 on Amazon, which is completely justified given that it is a best-seller with excellent reviews.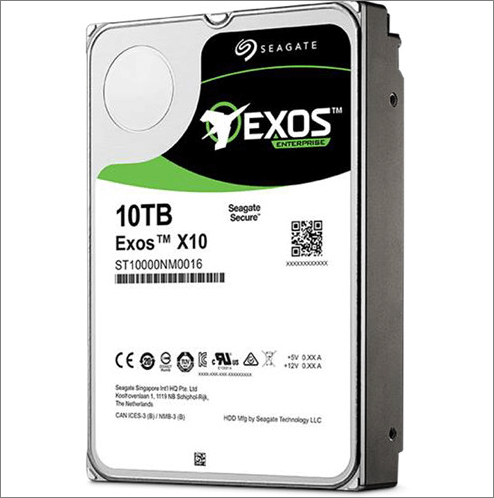 Now, there's another excellent HDD in the 10TB segment, the Seagate IronWolf 10TB NAS. It also boasts similar specifications to Toshiba N300, but it has exceptional customer reviews and ratings. It costs $249.99 on Amazon, just a few dollars more than the previous model. As a result, you can safely assume that all the hard drives in the 10TB segment will cost more or less, between $230 and $250.
2. 12TB Internal and External Hard Drive Price
A 12TB hard drive will cost slightly more than a 10TB hard drive; for example, the WD 12TB Elements Desktop hard drive HDD is a fan favorite due to its consistent performance and compatibility with multiple platforms. It is available for $263.75 on Amazon.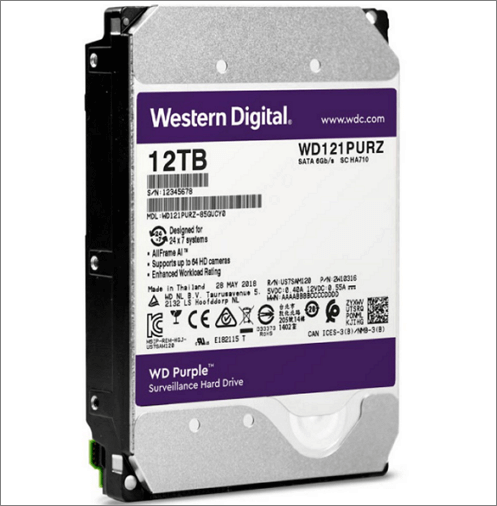 If you're looking for a professional hard drive, the SanDisk Professional 12TB G-DRIVE Enterprise-Class Hard Drive HDD ($379) is a good option. As a result, it is reasonable to expect a 12TB hard drive to cost between $280 and $400.
How Much Usable Space Is on a 10TB or 12TB Drive 
You've probably noticed that the actual capacity of a hard drive is always less than what's advertised. 1 MB is exactly 1,048,576 bytes in a binary number system, and the capacity calculation formula is Decimal Capacity/1, 099,511,627,776 = Binary TB capacity.
So, instead of having precisely 10 terabytes of storage, when you buy a 10TB hard drive, you only get 9.09TB of usable storage. Similarly, a 12TB hard drive provides 10.91TB of usable space.
10TB or 12TB Hard Drive Data Recovery
Whether you use an HDD or an SSD, there is always the possibility of data loss. Data can be lost due to HDD failure, malware attack, or even human error, and losing 10+ terabytes of data will be extremely painful and harmful. That is is the reason why data recovery tools exist. 
Suppose you've lost data on your hard drive. In that case, you can fully recover it with the EaseUS hard drive recovery software. EaseUS Data Recovery Wizard can recover all of your lost files and data, including pictures, videos, documents, and so on. It can even prevent and recover data after an operating system crash or partition loss. Whatever the situation, this professional file recovery program can recover your data in a matter of minutes.
Not only HDDs, but it can also recover data from USB, SD cards, SSDs, internal or external hard drives, as it is compatible with every storage device. It is also known as an all-in-one data recovery software because of its sheer efficiency and consistency. If you've accidentally formatted an entire drive, it can retrieve it completely. 
Before recovering deleted data, you can get a preview of what you're recovering and decide whether or not you want to recover it. There are two scanning modes as well: quick scan and advanced scan. Quick scan only performs a cursory scan of deleted data, whereas advanced scan thoroughly scans the storage sector by sector.
Step 1. Scan the hard drive partition
Select the drive on your hard disk where you lost or deleted files. Click "Scan" and let EaseUS data recovery software scan for all lost data and files on the selected drive.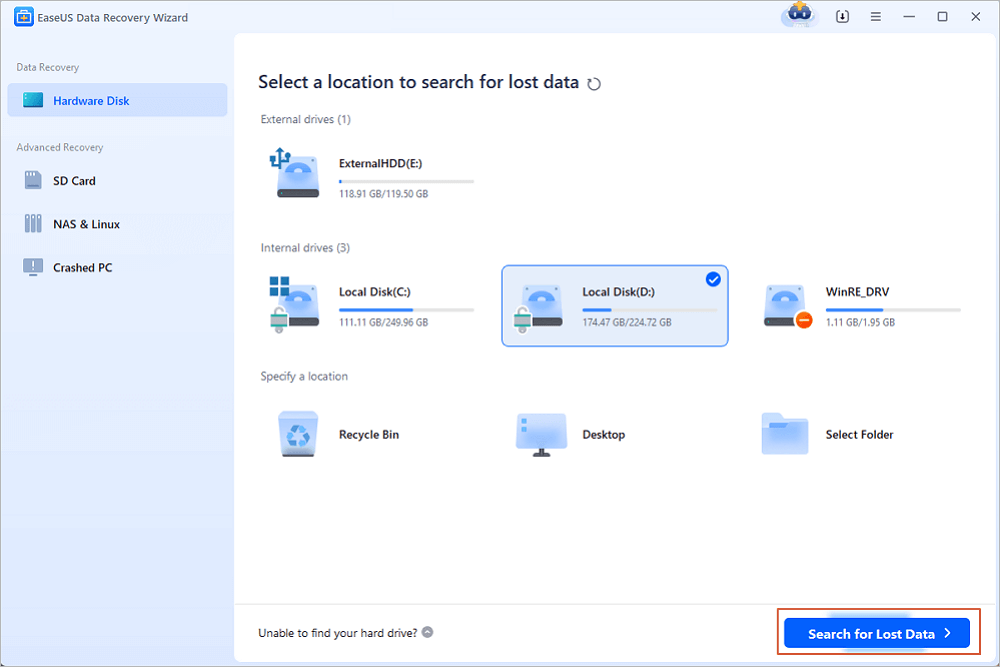 Step 2. Check the results
When the scan completes, you can apply the "Filter" feature or click the "Search files or folders" option to find the lost files on the hard drive.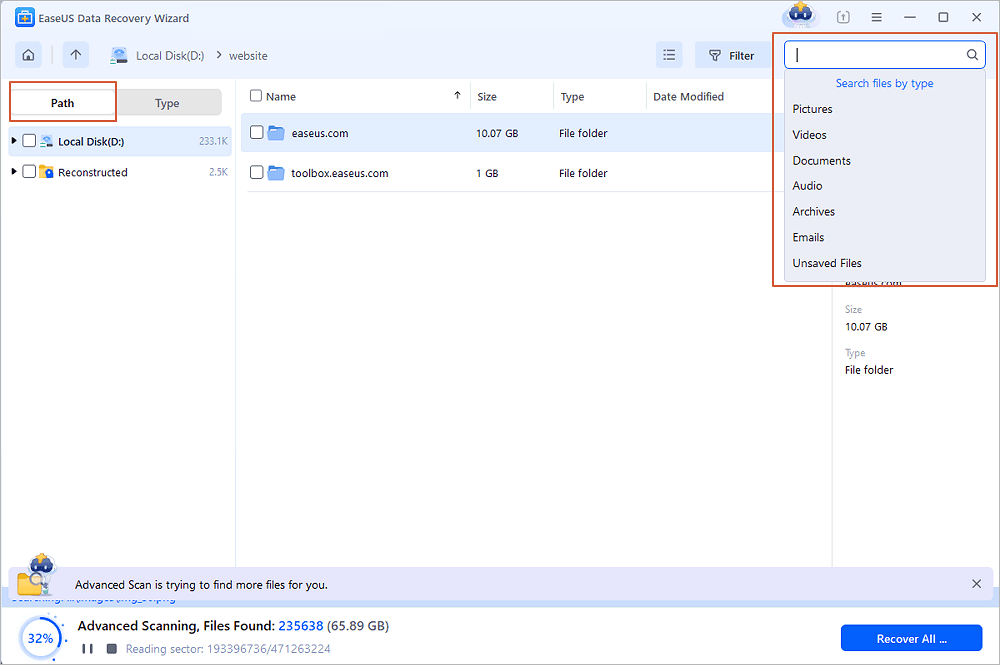 Step 3. Restore lost hard drive data
Select wanted files that you lost on the drive and click "Recover" to save them to another location.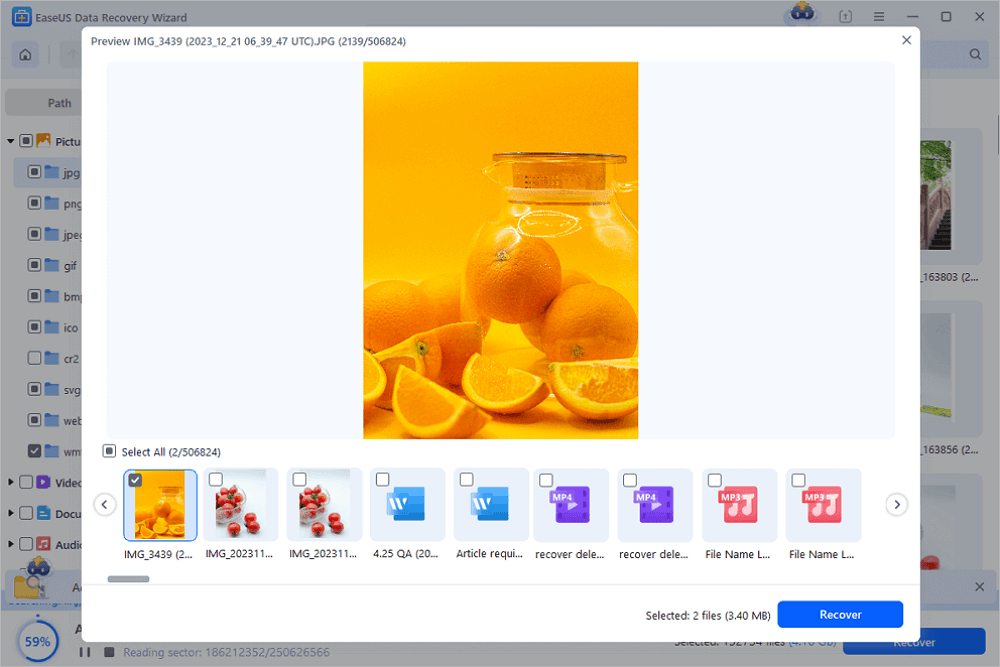 EaseUS has excellent customer service available 24 hours a day, seven days a week. We also offer complimentary remote assistance to their paid customers in complex cases. It is strongly advised that you download this data recovery software to ensure the safety of your data. 
Conclusion 
Purchasing a 10TB or 12TB hard drive is a significant investment, and you should proceed with caution. This article is a comprehensive guide to assisting you in making a better decision for yourself the next time you're in the market for a hard drive.
Another thing you should be cautious of is using data recovery software because data loss can occur at any time and cost you a lot of money. If we're talking about 10TB or 12TB of data, losing that much would be disastrous. Using the EaseUS Data Recovery Wizard software, you can avoid this. This extremely user-friendly software can assist you in recovering deleted data from any storage device. It also has numerous other useful features that can make your everyday experience so much better. 

Brithny is a technology enthusiast, aiming to make readers' tech life easy and enjoyable. She loves exploring new technologies and writing technical how-to tips. On her spare time, she loves sharing things about her favorite singer - Taylor Swift on her Facebook or Twitter.

Cedric Grantham is one of the senior editors of EaseUS who lives and works in Chengdu, China. He mainly writes articles about data recovery tutorials on PC and Mac and how-to tips for partition management. He always keeps an eye on new releases and likes various electronic products.
EaseUS Data Recovery Wizard is a powerful system recovery software, designed to enable you to recover files you've deleted accidentally, potentially lost to malware or an entire hard drive partition.

 Read More

EaseUS Data Recovery Wizard is the best we have seen. It's far from perfect, partly because today's advanced disk technology makes data-recovery more difficult than it was with the simpler technology of the past.

 Read More

EaseUS Data Recovery Wizard Pro has a reputation as one of the best data recovery software programs on the market. It comes with a selection of advanced features, including partition recovery, formatted drive restoration, and corrupted file repair.

 Read More