So far, Microsoft has pushed several primary Windows 10 updates, such as Windows 10 Anniversary Update 1607, Windows 10 Creators Update 1703 and Windows 10 Fall Creators Update 1709, and Windows April 2018 Update 1803. Each Windows update causes a common slow boot problem after installing, and the slow boot and slow startup problems are very likely to happen in the upcoming updates the next year.
 Tip

All the solutions in the below part are fully illustrated with pictures. If the previous methods are difficult to complete or fail to speed up the computer in the startup as you wish, give it up and try the next one. However, if you're faced with other similar boot issues, such as Windows 10 endless boot loop or Windows 10 can hardly boot after the update, you must check this linked page for Windows 10 problems and fixes.
PAGE CONTENT:
Method One. Wait for the next update and install it
Method Two. Stop programs loading at startup
Method Three. Disable Fast Startup
Method Four. Defrag HDD/SSD and optimize the disk performance
Method Five. Change the hard drive boot order in BIOS
Wait for the Next Update and Install It
The way of doing nothing but waiting for the next update that would probably fix the Windows performance bugs is recommended in the first place. We have heard of some events that prevent computers from running like a flow just because of the new OS bugs. For example, 100% disk usage after Windows 10 update.
So, if you can still stand the slow boot issue for a while, wait and keep checking every new update until the slow boot problem is completely resolved.
To check and install a new Windows update:
Open the "Settings" -> "Update & security" -> "Windows Update" and click "Check for updates". Install the update if it includes the fixes for bugs that caused Windows 10 slow boot.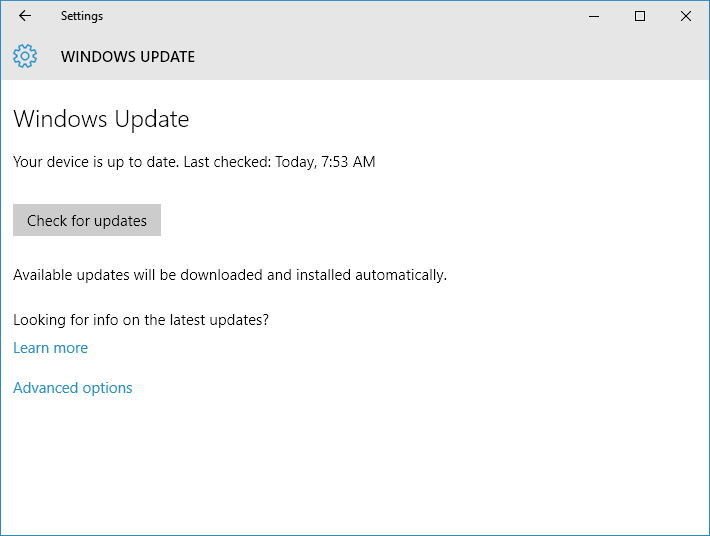 Can't wait for the next update? Alternatively, you can try to go back to the previous version of Windows that boots up generally without a heavy delay.
Stop Programs Loading at Startup
Don't let some applications drain your computer memory resources that will significantly prolong the boot time of your computer. Stop the programs loading at startup.
Step 1. Press and hold Ctrl + Alt + Del keys simultaneously to invoke Task Manager.
Step 2. Then select the "Startup" tab and find out the unnecessary process with high startup impact and then hit the "Disable" button.
Step 3. After that, switch to the "Services" tab and click "Open services". Select all unnecessary Microsoft services you want to disable and click on "Stop".
Disable Fast Startup
Fast Startup is a default enabled the feature in Windows 10. It is supposed to reduce startup time by pre-loading some boot information before your PC shuts off. It works in a similar manner as Hibernation. But in fact, as many users reported, it's been causing issues.
Step 1. Type power option in the search box from Start, then click "Power & Sleep settings".
Step 2. Click "Choose what the power button does".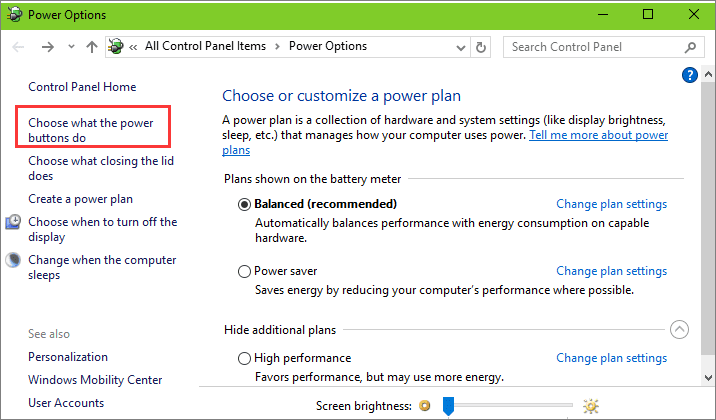 Step 3. Click "Change settings that are currently unavailable".
Step 4. Untick "Turn on fast startup (recommended)". Then click "Save Changes".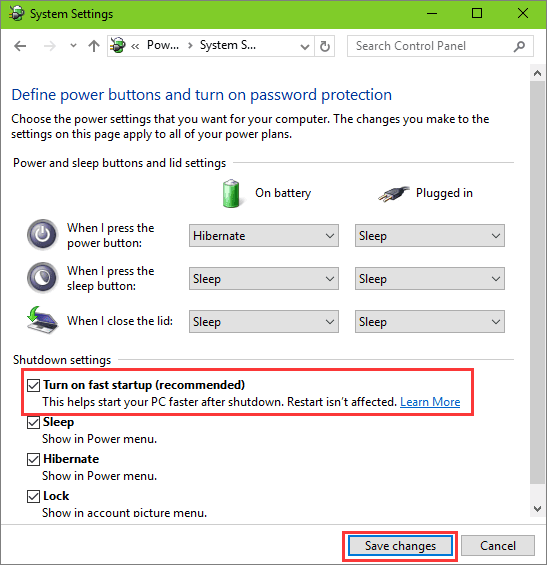 Step 5. Reboot your Windows 10 and check to see if it boots quickly.
Defrag HDD/SSD and Optimize the Disk Performance
Hard drive corruption and aging will cause a slow OS boot from it. Download EaseUS Partition Manager, and use this free partition manager for HDD/SSD defragmentation, and make it run at its best performance.
Step 1: Install and launch EaseUS Partition Master. Select "Tools" and click "System Optimization".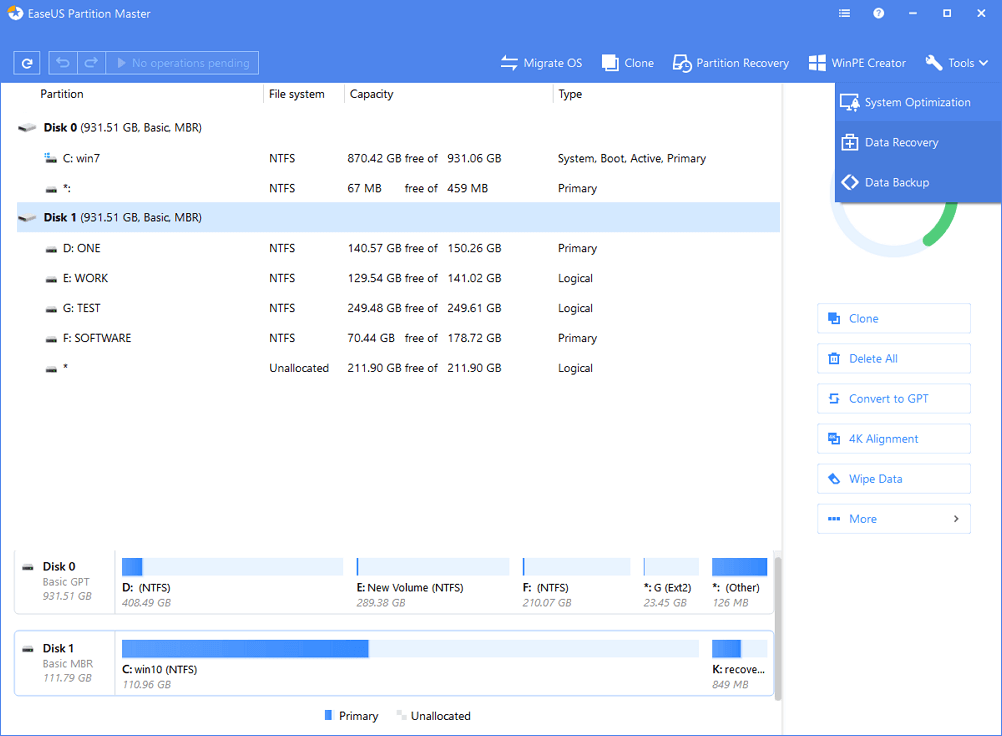 Step 2: Choose "Disk Optimization" to optimize your hard disk and improve the disk performance.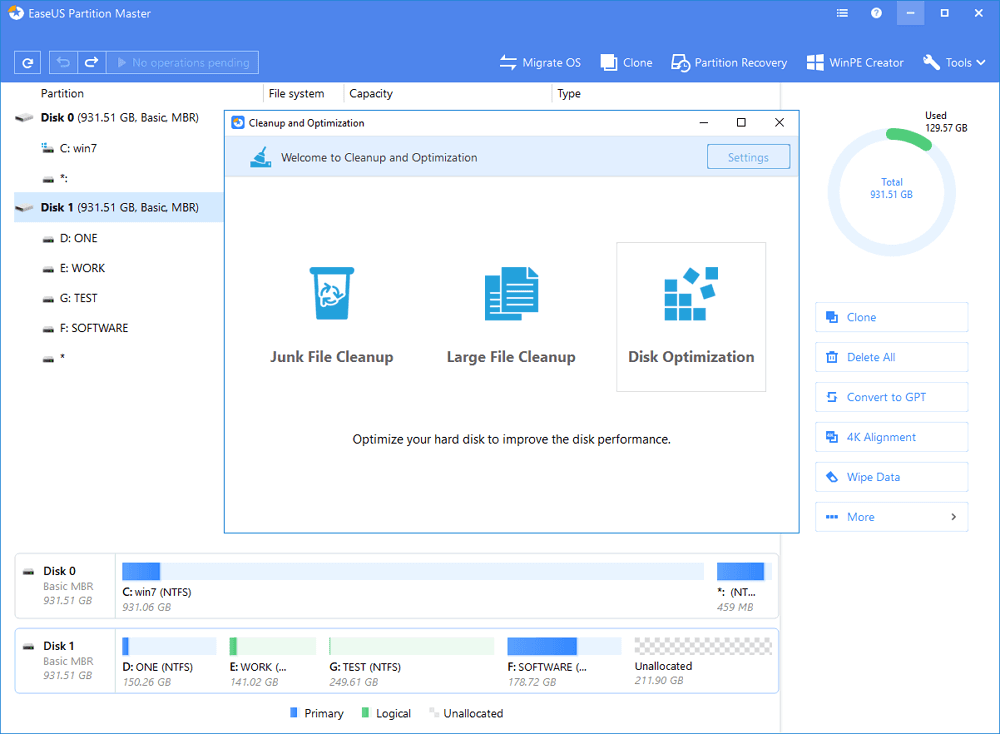 Step 3: Select the partition that you want to optimize and click "Optimize". After a while, the defragment is completed. The time depends on the amount of the fragments on this partition.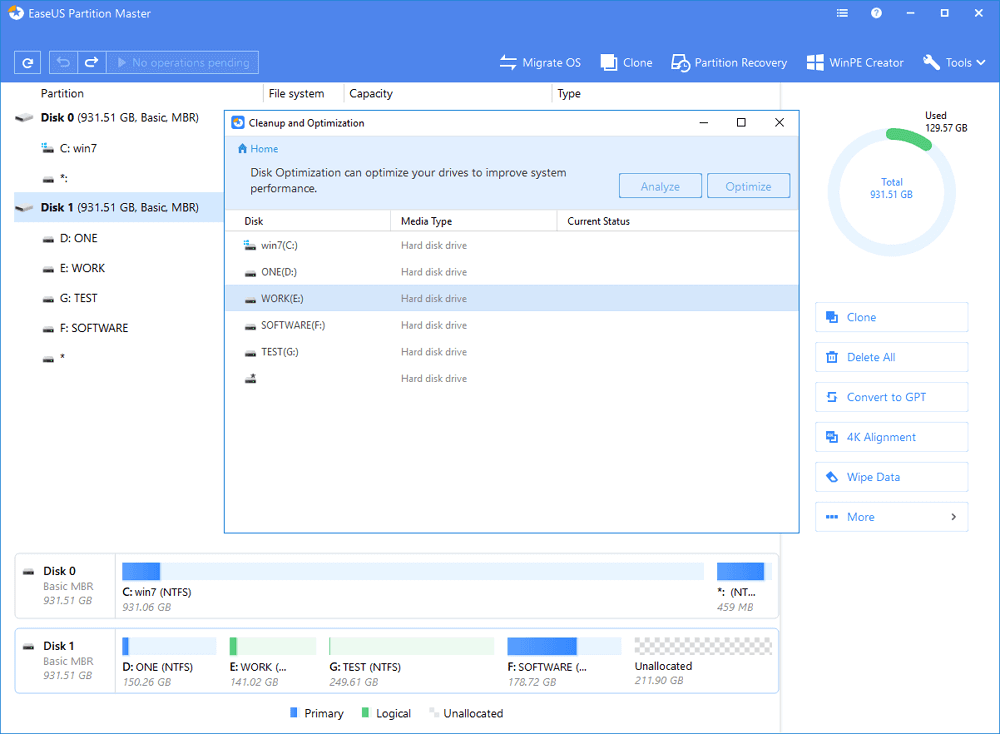 Change the Hard Drive Boot Order in BIOS
Many users who are using at least two hard drives in a computer are prone to ignore a hidden truth. They need to change the hard drive boot priority after a new Windows update or a fresh install. Quite a few of Windows 10 slow boot issues after the update are caused by the wrong hard drive boot order. Now, set the prior boot order for the hard drive with the highest performance, for example, an SSD.
Step 1. Start the computer and press ESC, F1, F2, F8 or F10 during the initial startup screen. Depending on the BIOS manufacturer, a menu may appear.
Step 2. Choose to enter BIOS setup. The BIOS setup utility page appears.
Step 3. Use the arrow keys to select the "BOOT" tab. System devices appear in order of priority.
Step 4. To give the boot sequence priority for the drive which would speed up the Windows 10 boot time, move it to the first position in the list.
Step 5. Save and exit the BIOS setup utility. The computer will restart with the changed settings.