PAGE CONTENT:
Method 1. Restore Unsaved InDesign Files
Method 2. Recover Deleted InDesign File With EaseUS Data Recovery Software
InDesign is a useful tool. It can be used to create works such as posters, flyers, brochures, magazines, newspapers, presentations, books and ebooks. It's a happy experience to use this tool. However, it is frustrating to lose InDesign files due to a system crash, power failure or mistaken deletion. Luckily, you can recover the unsaved or deleted InDesign files.
Method 1. Restore Unsaved InDesign Files on Mac and Windows
InDesign guards your data against unexpected power or system failures using an automatic recovery feature. If you forget to save the files, you can make use of automatic recovery feature of InDesign to get back those lost files. Even though these features exist, you should save your files often and create backup files in case of unexpected power or system failures.
Step 1: Restart your computer. Open Adobe InDesign. After an unexpected shutdown, Adobe InDesign usually launches an automatic file recovery process.
If the automatic recovery process locates a lost file, it opens in your InDesign window.
Step 2: Return to your computer's desktop if the automatic recovery process didn't yield any results.
For Mac Users:
Go to "~/Library/Cache/Adobe InDesign/Version[#.0]/InDesign Recovery" to find your data manually.
For Windows Users:
Click on the following folders in order to access the recovery folder: "Users/your user name/App Data/Local/Adobe/InDesign/Version/en_US/Caches/InDesign Recovery".
Step 3: Browse the recovery folder.
If you notice any drafts of your project, double-click to open the recovery file.
If you were working with an unsaved and unnamed project, it will be labeled as some variant of "Untitled Project 1."
Step 4: Change the location of recovered documents.
Click "File" and "Save Project As" to save a permanent copy of the file after you open it.
What if you delete InDesign files unexpectedly? Automatically recovered data is important only if you're unable to save successfully before an unexpected power or system failure. How to deal with the deleted InDesign files? The second method will do you a favor.
Method 2. Recover Deleted InDesign File With EaseUS Data Recovery Software
EaseUS Data Recovery Wizard for Mac supports InDesign file recovery on Mac, including .ind file format for Abobe InDesign graphics document files, .indd file format used for Abobe InDesign document files and some other common file formats used by Abobe ID like .doc,.docx, .jpeg, .jpg, .pdf, .psd, etc.
Besides InDesign file recovery, the software also works proficiently to recover Mac Keynote file. Being able to handle various kinds of data loss cases, the program usually used to recover deleted files on Mac, retrieve formatted or inaccessible files on Mac.
InDesign file recovery is extremely easy with the help of EaseUS Mac file recovery software, which allows inexperienced users to recover ID files in three steps. If you also want to recover InDesign files on Windows, you can download the Windows version and recover deleted files.
Step 1. Select the disk location (it can be an internal HDD/SSD or a removable storage device) where you lost data and files. Click the Scan button.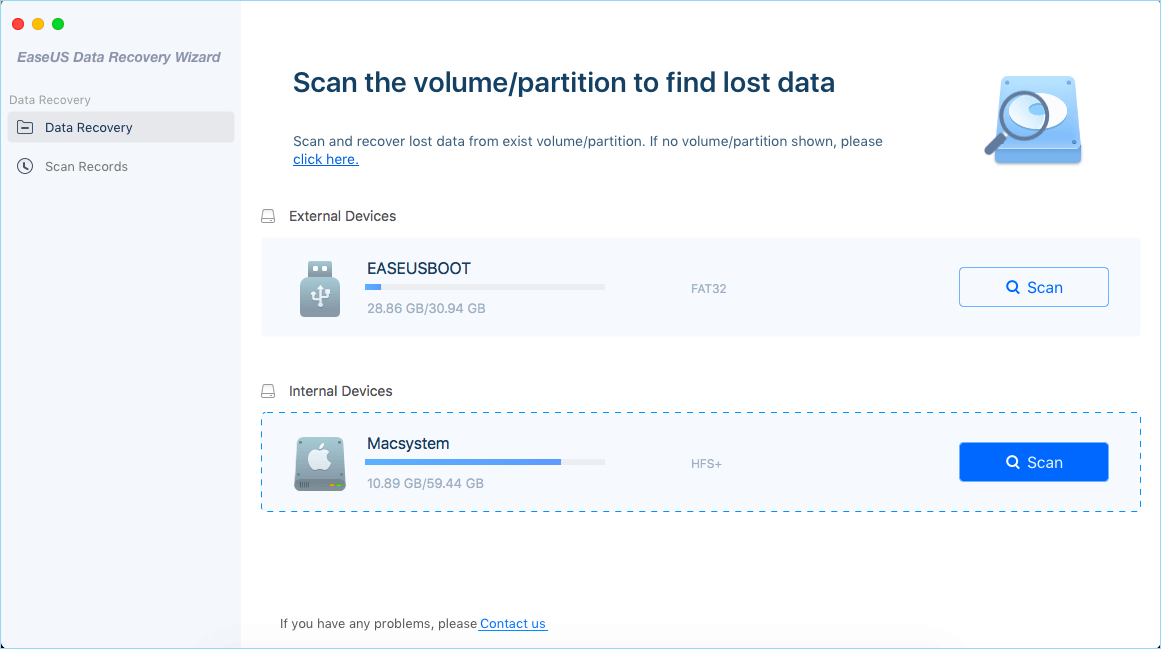 Step 2. EaseUS Data Recovery Wizard for Mac will immediately scan your selected disk volume and display the scanning results on the left pane.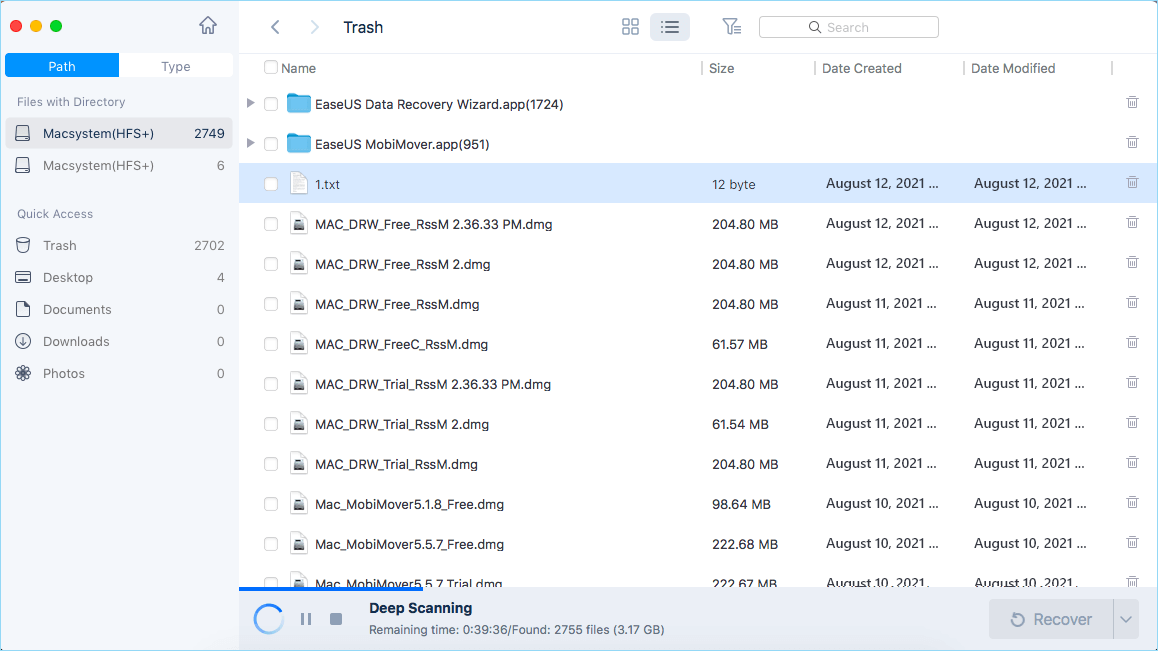 Step 3. In the scan results, select the file(s) and click Recover Now button to have them back.