Is it possible to recover Inkscape work after crash?
"I was in the middle of drawing a picture and Inkscape crashed all of a sudden, only giving me 3 options: search for solution to the crash and close Inkscape, close Inkscape and determine solution. I chose the third option and Inkscape closed automatically. That's it, when I resume the program, my previous work did not show up. My work has closed without saving only because Inkscape crashed! Where can I find the lost files? Is it possible to recover unsaved Inscape files after crash?"
Top 2 solutions for Inkscape crash recovery
Being a professional quality vector graphics editor software, Inkscape allows its users to create brilliant work such as illustrations, diagrams, line charts and more, and most of which are large in size. For this reason, Inkscape crashes a lot, bringing horrible consequences to users who didn't sense the danger and had no time to save the editing work.
So, is that putting our days and nights' hardworking to death? It's way too early to give up. Since Inkscape 0.48, you can easily rescue the unsaved files from the autosave backup file.
Solution 1. Restore Lost Inkscape files from autosave backup
Only when your Inkscape autosave feature is activated, this method is the top 1 solution for you to save your work.
To check if the feautre is in use, go to Edit --> Preferences --> Input / Output -> Autosave.
By default, Inkscape's autosave feature is turned on, so if you're editing a file while the editor is unexpectedly closed, do not worry at all, Inkscape attempts to save documents when it crashes.
1) When Inkscape crashes, it tries to save the document as a backup with the following name:
..#
2) If the document has not been saved yet, the name is:
inkscape-emergency..#
Note that there is no .svg file name ending.
On Unix (Linux, Mac OS X, *BSD, etc.)
Inkscape tries to save in the following paths:
Home directory (~/, $HOME, /home//)
/tmp/
In the current working directory
On Windows
Inkscape tries to save in %UserProfile%:
XP/2003: C:\Documents and Settings\\
Vista/7: C:\Users\\
Solution 2. Recover lost Inkscape files with Inkscape recovery software
It's out of luck to do the restore sometimes, so is there any other attempts you should give? Give it a try with some third-party data recovery software then.
For example, EaseUS free data recovery software is a professional online data recovery program that supports hundreds of file formats of files, including Inkscape, and the Inkscape like software Illustrator. In the same way to recover lost Illustrator file after crash, you can give a final attempt to recover Inkscape files after crash.
3-step guide to recover Inkscape files with the Inkscape recovery software
Step 1. Select the location where the Inkscape files were and click "Scan".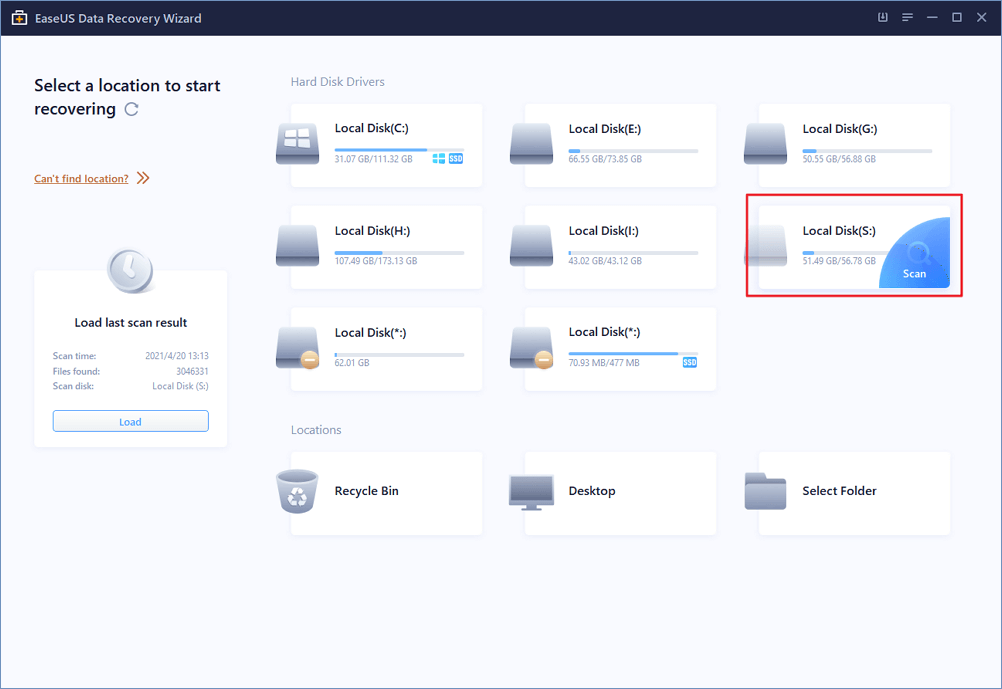 Step 2. A quick scan will start immediately. After the quick scan, a deep scan will automatically launch in order to find more lost files.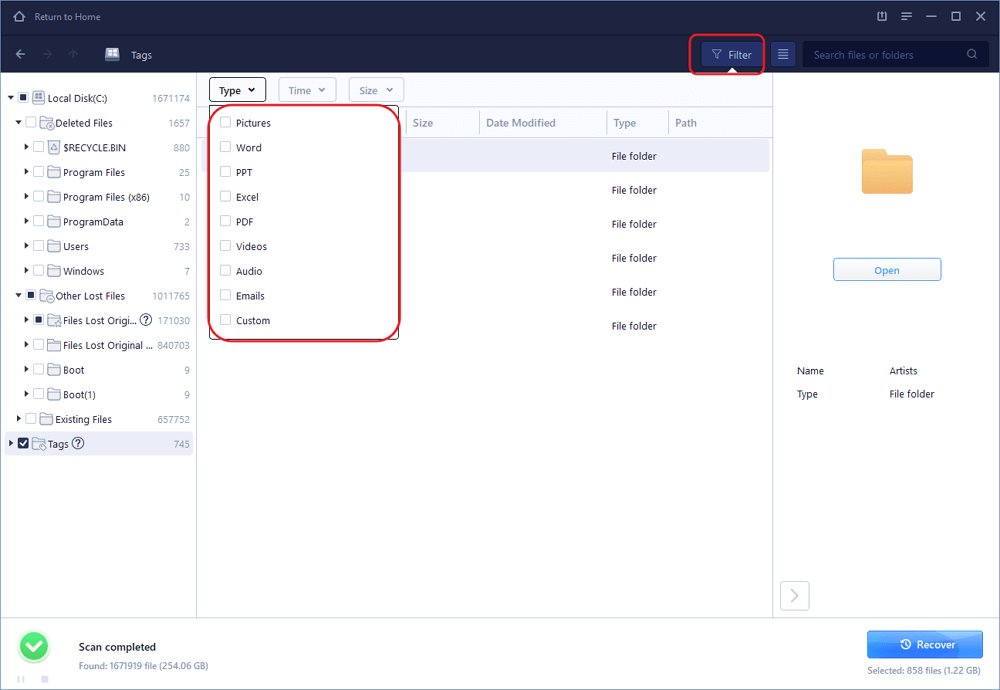 Step 3. Select the Inkscape files you want to get back from the quick scan results and deep scan results, and click "Recover" to bring them all back.