Important bookmarks got removed or deleted when you were trying to clean up the browsing history? Browsing histories and favorites got all lost when you tried to close the Chrome browser? Or the bookmarks just disappears when Chrome browser got update into a new version?
To restore accidentally deleted or lost bookmarks in Chrome, follow the 4 bookmarks recovery solutions to restore deleted or lost Chrome bookmarks/histories/favorites back.
Method 1. Find deleted Chrome history on PC
If you happen to remove the browser history or bookmarks on Chrome, you may have a local file folder which backs up all your browsing histories and bookmarks in Chrome. And you can find it at a local location in your PC:
C:\Users\(username)\AppData\Local\Google\Chrome\User Data\Default\local storage(or Bookmarks)
When you find it, you can click to add into your Chrome again.
Method 2. Recover deleted Chrome bookmarks from PC
If you find no backups in your computer when your Chrome bookmarks got deleted or removed from the browser, you may still have a chance.
You can try the best data recovery software to retrieve the bookmarks and file folder by following below steps. Download the free data recovery software - EaseUS Data Recovery Wizard Free Edition to free restore the deleted or lost Chrome bookmarks/histories/favorites on your PC now:
Launch EaseUS data recovery software > select a location where the Chrome bookmarks backups were (C drive) > Scan and recover found bookmarks.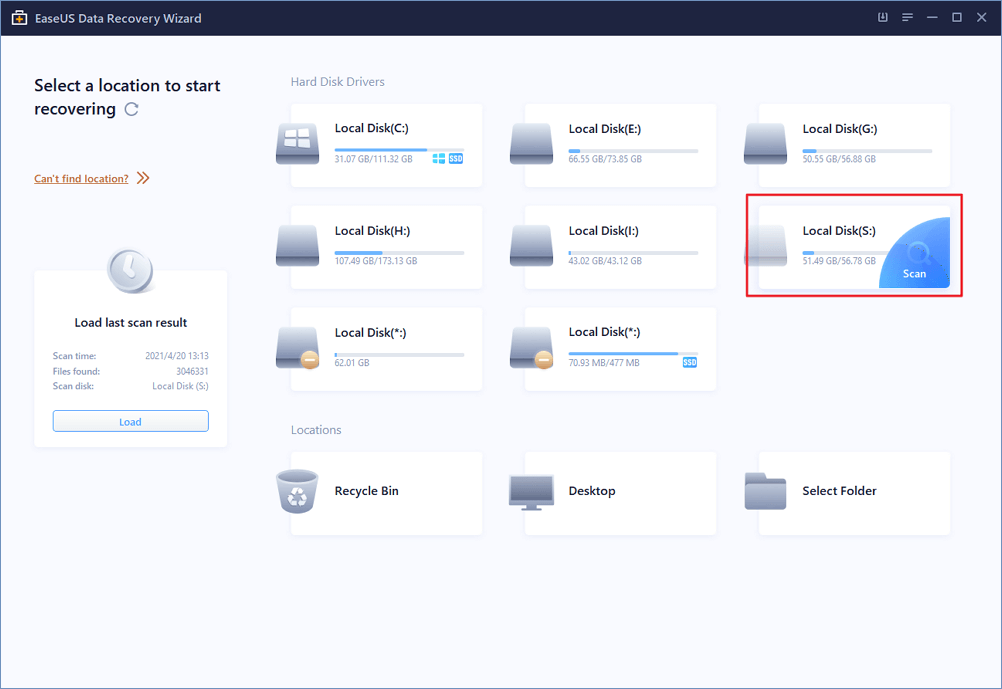 When you recover Chrome histories, you can then copy the bookmarks back to the local backup folder in your PC as a backup and then browse each one of them to set as bookmarks again in Chrome.
Method 3. Use DNS Cache to find lost Chrome favorites after browser update
This method will be very helpful when you lost important bookmarks or favorites in Chrome due to the browser update. When you happen to lost Chrome bookmarks after updating to a new version, follow below tutorial steps to fix the problem now:
1. Press Windows + R, type cmd and click OK.
Or you can also type cmd in Windows search bar.
2. Open Command Prompt, type ipcongif /displaydns and click Enter.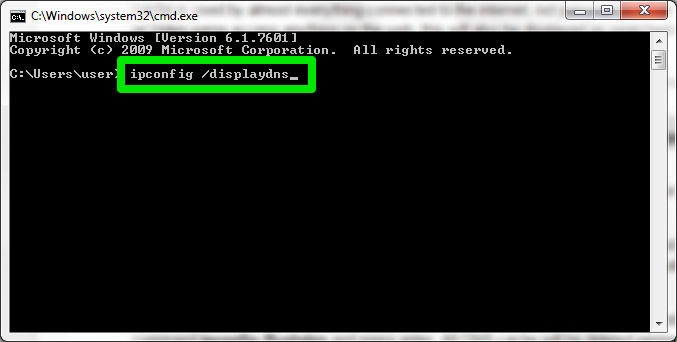 All recent websites that you've visited will be listed and you can browse them and set them as bookmarks in Chrome again.
Method 4. Recover deleted or lost Chrome bookmarks/histories/favorites via Google History
This method requires you have a Google Account and when you lost Chrome bookmarks, you can check and find all bookmarks back by viewing all your browsing history in the Google Account.
Go to Google History > Sign in Google account > Tab History
There, you'll be able to find all your browsing histories and then you can add them as your Chrome favorites or bookmarks again.
Note: When you get all lost Chrome histories or bookmarks back, it would be a wise choice to backup your local Chrome browsing files in PC regularly into another hard drive or storage device.
If you happen to lose Chrome bookmarks, you can copy the backups into original location and restore them with ease then.