"Chrome requested me to update to a new version yesterday and I did so. I didn't realize this update would cause my bookmarks lost. And it is now the true to me. What can I do to get the bookmarks back to Chrome?"
It's not an uncommon problem for Chrome users to lose or delete important bookmarks anymore. However, still, quite a number of users may feel puzzled when their newly updated Chrome remove or delete their bookmarks. If you happen to lost bookmarks or favorites in Chrome after updating to a new version, here below, you'll find professional Chrome fix solutions to restore lost bookmarks due to Chrome update without any problems.
Fix 1. Find lost Chrome bookmarks from Chrome backups in PC
Chrome usually creates a local file folder to back up all your browsing histories and bookmarks in your PC. So when you lose important bookmarks or delete favorites in Chrome, you may still have a chance to find them on your PC.
Tips

Before starting, please remember that don't close and reopen Chrome. If Chrome is already closed, leave it closed. Otherwise, it will overwrite the saved backup each time you launch Chrome.
1) Open Windows Explorer and plug the following location into its address bar, please replace "NAME" with the name of your Windows user account:
C:\Users\NAME\AppData\Local\Google\Chrome\User Data\Default
2) Here, you will see two bookmark files – Bookmarks and Bookmarks.bak. The latter is the most recent backup which was taken when you opened your browser the last time.
3) To restore the backup, close all open Chrome browser windows. With Chrome closed, rename the Bookmarks file to Bookmarks.old and rename Bookmarks.bak to Bookmarks.
4) You'll see your deleted bookmarks when you relaunch Chrome. Any bookmarks you've created since the last time you launched Chrome will be lost.
Notice

If you don't find the .bak file extension but just see two files named Bookmarks, try to change the settings to uncheck the "Hide extensions for known file types" option.
Fix 2. Restore lost bookmarks due to Chrome update from PC
When Chrome update thoroughly changed or erased all files including bookmark backups in your PC and you can neither find any tracks in the Chrome browser, then you can try a free recovery software - EaseUS Data Recovery Wizard Free Edition to restore the deleted or lost Chrome bookmarks/histories/favorites from your PC now:
Launch EaseUS data recovery software, select the location where the Chrome bookmarks backups were (C drive);
Scan and recover found bookmarks.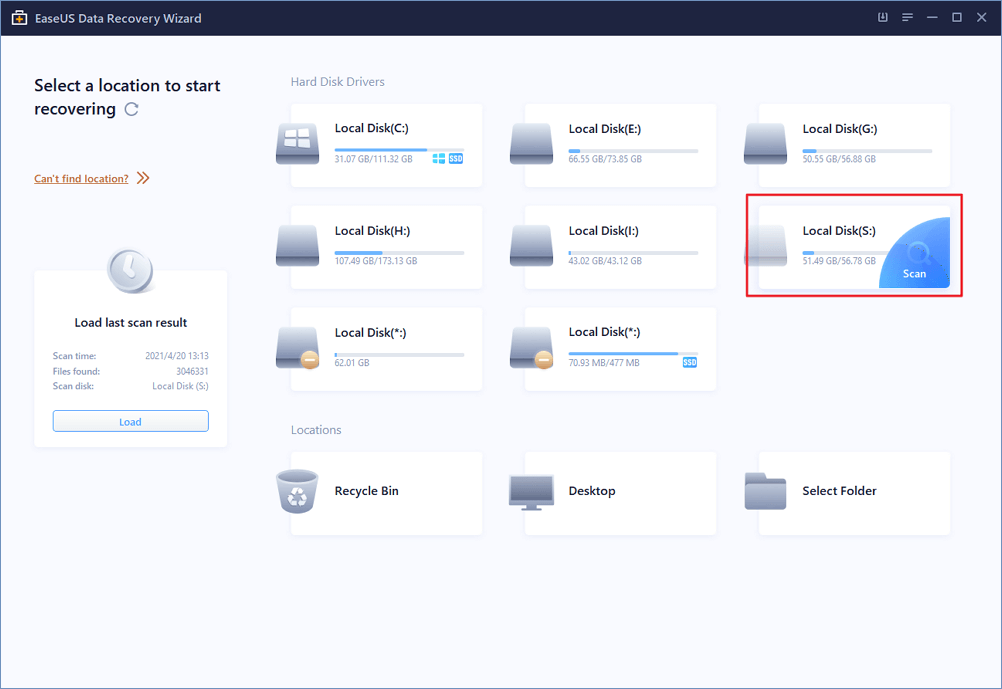 When you get lost Chrome bookmarks or histories back, you can copy the bookmarks to the local backup folder in your PC as a backup and then browse each one of them to set as bookmarks again in new Chrome browser.
Fix 3. Use DNS Cache to find lost Chrome favorites after browser update
1. Press Windows + R, type cmd and click OK. Or you can also type cmd in Windows search bar.
2.Open Command Prompt, type ipcongif /displaydns and click Enter.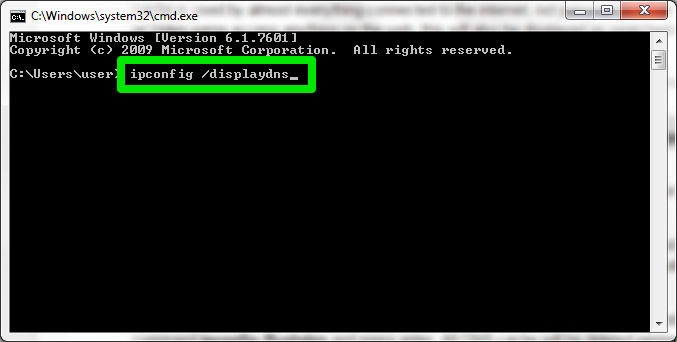 All recent websites that you've visited will be listed and you can browse them and set them as bookmarks in Chrome again.
Fix 4. Restore lost favorites after Chrome update via Google History
This fix method only works when you didn't clean up your Google History. If you have cleaned up all browsing histories in Google, things may not work at all by following below steps:
Go to Google History > Sign in Google account > Tab History
You'll find all your browsing histories and then you can add them as your Chrome favorites or bookmarks again.
How to prevent losing your Chrome bookmarks again
Do remember to backup your local Chrome browsing files in PC regularly into another hard drive or storage device. Then, you can copy the backups into your PC Chrome backup folder and restore bookmarks with ease when you happen to lose Chrome bookmarks.
1) In the top-right corner of the browser window, click the Chrome menu enter image description here
2) Select Bookmarks > Bookmark Manager.
3) Click the Organize menu button in the center pane of Bookmark manager.
4) Select Export bookmarks to HTML file...
5) Chrome will export your bookmarks as an HTML file, which you can then import into Chrome or another web browser.