How to Recover Deleted Sticky Notes?
"Does anyone have any idea on how to recover accidentally deleted sticky notes contents? I am a big fan of sticky notes program and I get used to writing down everything by creating sticky notes on Windows desktop. That's it, 1, 2, 3...then more and more sticky notes there. However, today a total of 12 pieces of notes were accidentally deleted and they were not going to recycle bin! How to perform sticky notes recovery?"
Now you got two ways to restore sticky notes and regain the contents written on them. One way is to look for the sticky notes .snt files by your own search, and the other way is to leave the mess to online data recovery service.
Solution 1. Recover Sticky Notes From Find .snt Files
Once your sticky notes disappeared for some unknown reasons or are accidentally deleted, your best chance is to recover your data by navigating to the C:\Users\<UserName>\AppData\Roaming\Microsoft\Sticky Notes directory, right click on StickyNotes.snt file where saved all the sticky note contents, and select "Restore Previous Versions". This will pull the file from your latest restore point, if available.
Solution 2. Download EaseUS Data Recovery Software to Restore Sticky Notes in Windows 7/8/10
You can also directly use file recovery software to recover sticky notes contents. This method differs a little from the former one. Since many people told us that they weren't able to find the solution by following the above-recommended pathway on their computers. Is that the end of the recovery attempt? Not exactly, when the case cannot be solved by the former method, people should feel no hesitate to turn to EaseUS Data Recovery Wizard, which goes fully compatible with Windows 10/8/7/XP/Vista.
In fact, besides restoring sticky notes .snt files, the program can recover many types of files. It offers an easy way to recover deleted files, even recover deleted recycle bin files. Learn how to recover accidentally deleted sticky notes on Windows with EaseUS data recovery software.
To recover Sticky Notes, follow these steps:
Keep In Mind:
Once you deleted files on your USB, SD card or Windows hard drive partition, stop using the device right away.
Turn to a professional file recovery method or tool for help.
Here is a detail and simple deleted file recovery tutorial for you to follow:
Step 1. Run file recovery program.
If you deleted files on an external storage device like SD card, USB or external hard drive, connect it to your computer.
# Run EaseUS file recovery software - Data Recovery Wizard on your PC.
# Select the location - hard drive partition or external storage device where you deleted files.
# Click "Scan" to let the program scan deleted files on the target device.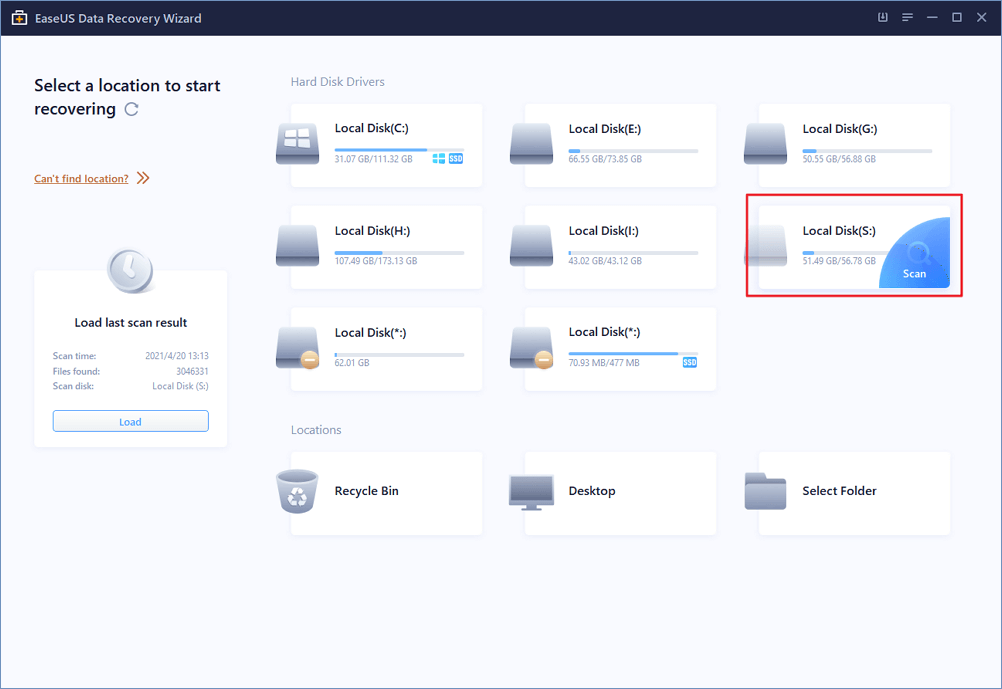 Step 2. Scan to find deleted files.
# Deleted Files: all deleted files will be listed under this column after the scanning.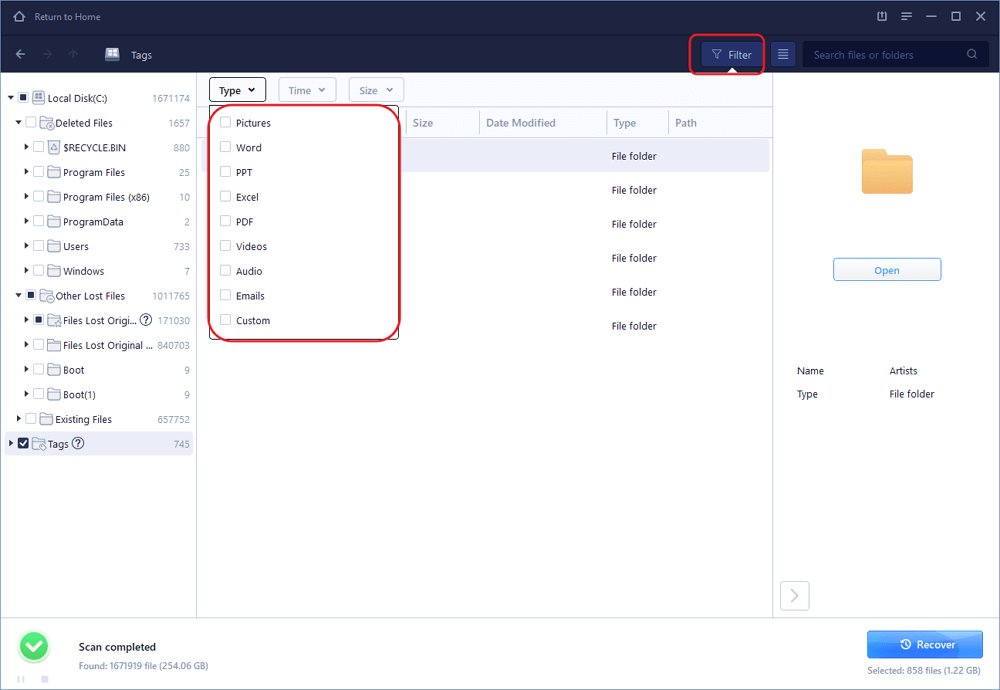 Step 3. Restore deleted files.
You can double-click to check the found files.
You can also use the timeline to quickly find your recently deleted files.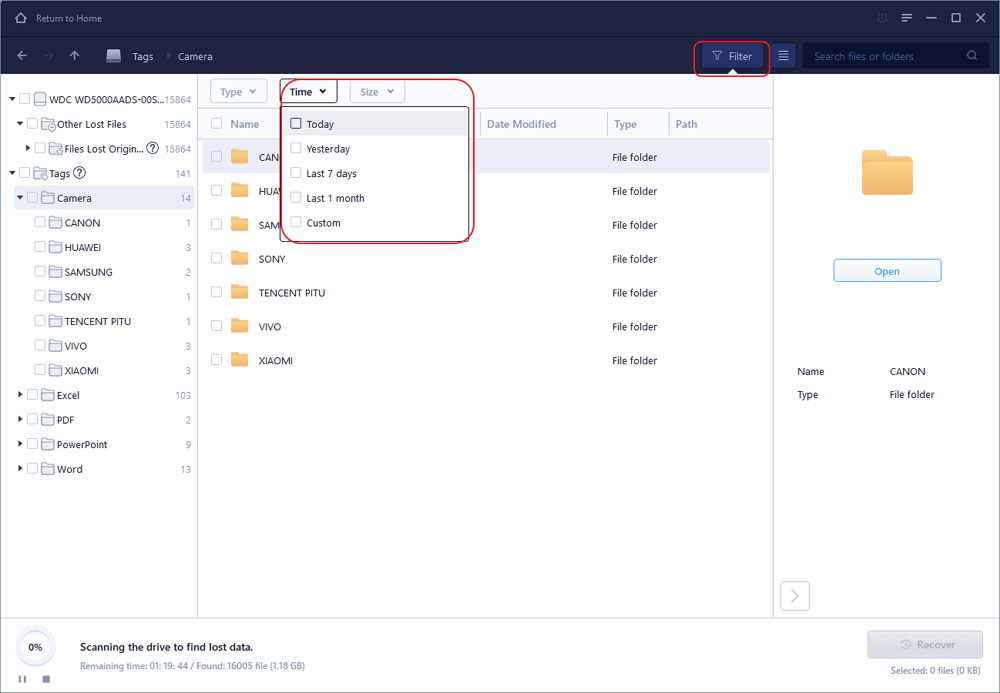 Choose deleted files found by this software, click "Recover" to restore them to a secure location on your PC or external storage device.