Transcend 8GB pen drive is not detected/not working
"Last night, I cut some data files from my Transcend 8GB pen drive and then paste it to the other drive, but meanwhile I got an error message and after that I did not access to my pen drive. When I connect to the system, the light blinks but the drive is not detected and got a message said 'please insert a disk into a removable drive G. How can I repair it?"
JetFlash Online Recovery: Transcend USB Pen Drive Repair Tool
When your Transcend USB flash drive not detected/recognized or Transcend USB pen drive not working properly in Windows 10,8,7, use the special Transcend USB pen drive repair tool called JetFlash Online Recovery to troubleshoot the problem.
It's developed by Transcend which is designed to fix Transcend JetFlash USB flash drive not working or not detected issue in Windows PC, by means of restoring the malfunctioning flash drive to its factory default settings.
Guide: how to use JetFlash Online Recovery to repair Transcend USB flash drive?
Step 1. Download JetFlash Online Recovery by going to its site: https://www.transcend-info.com/Support/Software-3/
Step 2. Connect your JetFlash USB flash drive to a Windows computer. Launch the Transcend repair tool.
Step 3. You'll be asked to select the capacity first. Click "OK". The software will start checking the USB flash drive and connecting to the internet.
Step 4. There are 2 options available for repair: Repair drive & erase all data/Repair drive & keep existing data. To troubleshoot Transcend USB flash drive not working or detected problem, only erasing all data can help. So, choose "Repair drive & erase all data" and click "Start".
Step 5. Your USB flash drive will be formatted. Wait patiently until the format process is complete. Press "Exit" and unplug the drive.
Now put your Transcend USB flash drive back in the computer. You should have the problem solved and Windows will immediately detect your drive as soon as it was connected. At the same time, all documents, music, pictures or applications on the drive have been gone.
EaseUS Data Recovery Wizard: Transcend USB Pen Drive Recovery Software
JetFlash Online Recovery fixes Transcend USB flash drive and pen drive not detected and not working error by formatting. The best way should be backing up data before trying to repair, however, people just can't because it's unrecognized by Windows. They can do nothing but watch their data being erased.
Don't get panic. EaseUS Data Recovery Wizard is the best free data recovery software that supports to recover data from Transcend memory card, USB flash drive, pen drive and other types of storage devices due to formatting, deletion, virus infection, etc.
Guide: how to use EaseUS Data Recovery Wizard to recover Transcend flash drive data?
Step 1. Select your Transcend USB flash drive and click "Scan".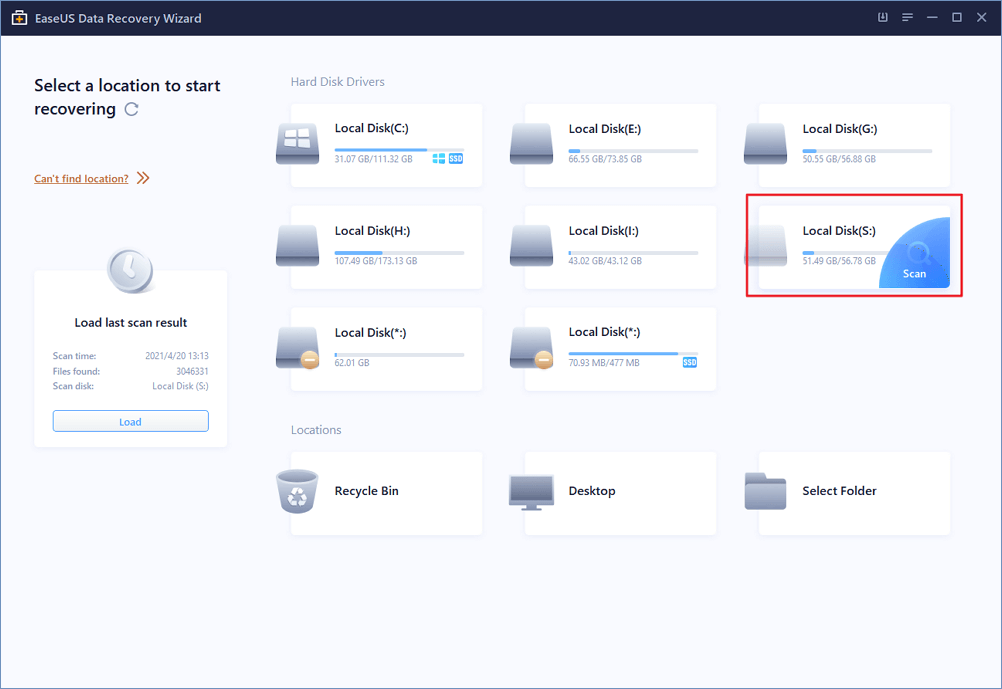 Step 2. EaseUS Data Recovery Wizard will start a quick scan first. After the quick scan completes, a deep scan will automatically launch in order to find more files.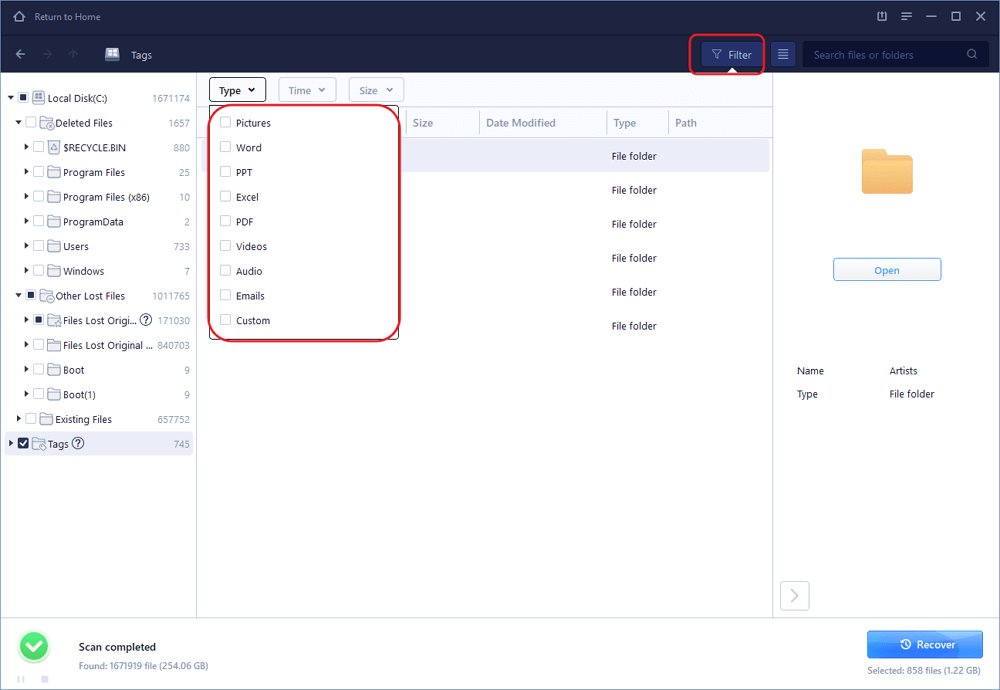 Step 3. Choose the file(s) you want to recover by file types from the scanning results. Click "Recover" button to recover the selected files. You'd better choose a different location instead of the original Transcend USB flash drive to avoid data overwriting.