Windows 10/8/7 Won't Boot from USB, Help!
Can't you boot from Windows 10 bootable USB drive? Are you trying to boot your computer from a bootable USB drive in Windows 10, 8 or 7 but the system doesn't allow you to do so?
What will you do to fix this issue after creating a Windows Installation Media on USB or how to make Windows bootable on a USB drive?
Here in the below, you'll find two reliable methods to fix Windows won't boot from USB error and you may follow either one to realize your goal so to make Windows boot from USB drive now.
Method 1. Make Windows Boot from USB by Creating Portable Windows to USB
If you want to make your Windows system bootable from a tiny USB flash drive and take your system anywhere without catching the laptop, you can directly create portable Windows system such as Windows 10, 8 or 7 to your USB drive with EaseUS Todo Backup.
EaseUS Todo Backup supports you to create a Windows portable USB drive for you to carry Windows system anywhere and you can boot your OS on any other Windows machines without any problems. It's 100% free within 30 days for creating Windows portable USB drive.
Video tutorial of how to create Windows portable USB drive:
Follow to see how to make Windows boot from USB now:
1. Connect USB drive (bigger than 4GB) to your present PC (with Windows 10, 8 or 7) and run EaseUS Todo Backup.
Select System Clone.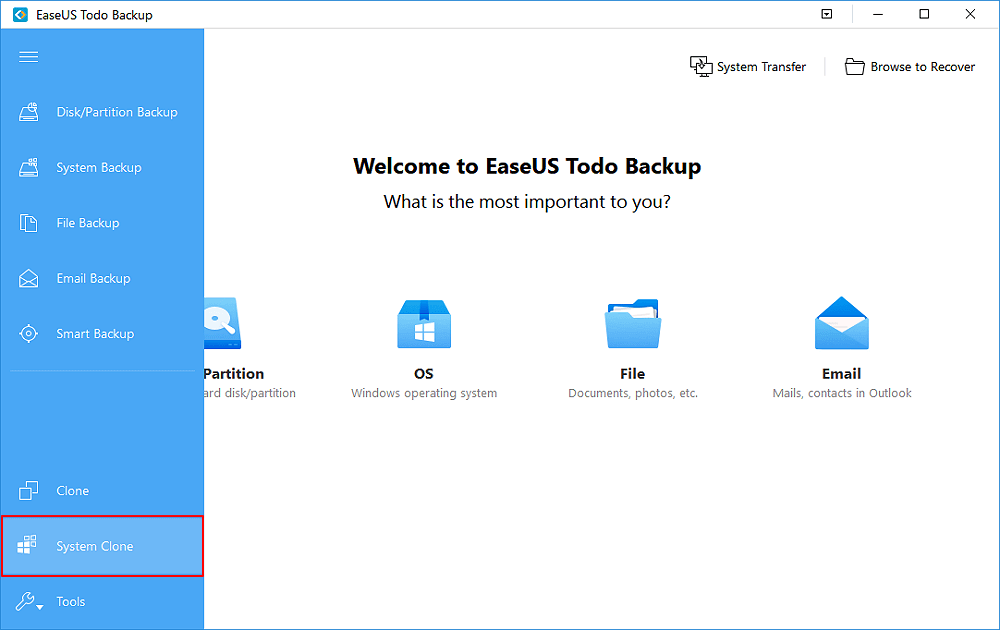 2. Choose USB as the system clone destination and click Advanced options, tick Create a Portable Windows USB drive.
Then click Next to continue.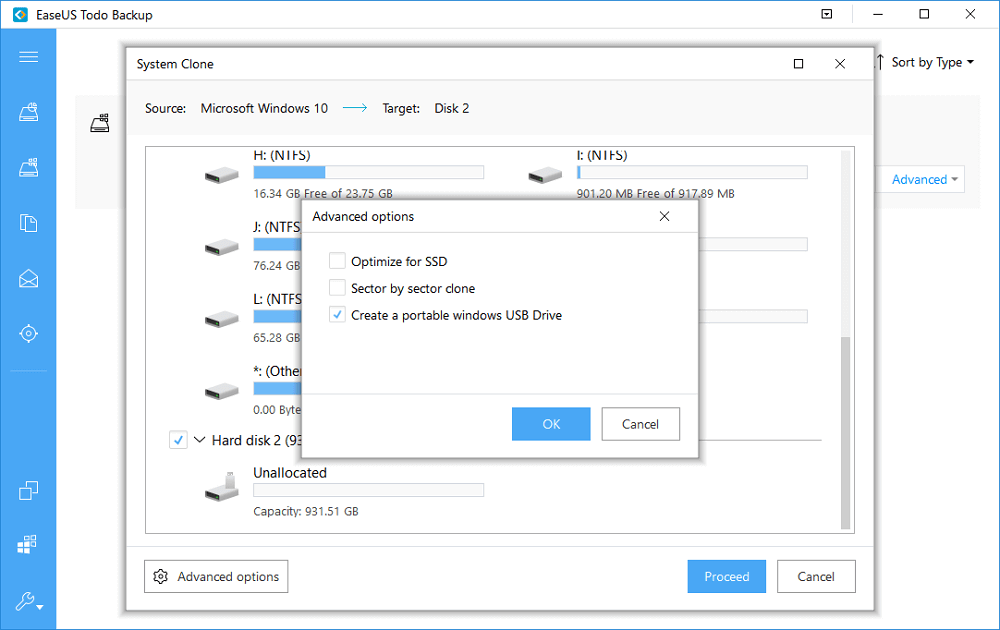 3. Wait until the process complete.
4. After this, you can use the portable Windows USB drive and boot Windows from USB drive whenever you want.
The only thing that you need to remember is to change the boot order and set the computer to boot from the USB when you want to boot Windows from USB on a new computer.
Method 2. Manually Fix Windows Won't Boot from USB Error
If you just want to simply make Windows boot from the created bootable USB drive on your computer, just follow tips here in the below to get rid of this issue right now:
Step 1. Check if the USB drive is bootable
If the USB bootable drive isn't created in the right way or if the USB corrupted, you will not be able to install Windows with it.
So when you cannot install Windows or fail to boot Windows from created bootable USB, you shall first create a Windows Installation Media to USB with a right way.
Step 2. Make sure your computer support to boot from USB
1. Enter BIOS, go to Boot Options, check Boot Priority.
2. If you see the USB boot option in Boot Priority, it means that your computer support to boot from USB.
If you don't see the USB, it means that the motherboard of your computer doesn't support it. You'll need to find other methods to boot the computer.
Step 3. Set Computer/PC to boot Windows from USB
1. Restart PC and press F2 while booting Windows so to bring up BIOS.
2. Find Boot Options, select USB-HDD in the First Boot Device option.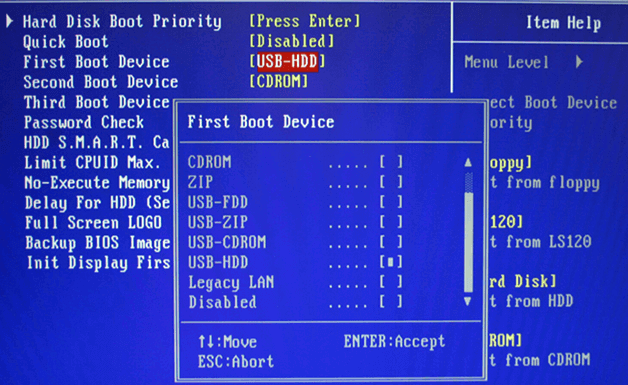 3. Then confirm and save all changes to enable Windows to boot from USB.