Windows 11/10/8/7 Won't Boot from USB, Help!
Can't you boot from Windows 10 bootable USB drive? Are you trying to boot your computer from a bootable USB drive in Windows 10, 8, or 7 but the system doesn't allow you to do so?
Here in the below, you'll find two reliable methods to fix Windows won't boot from USB error and you may follow either one to realize your goal so to make Windows boot from a USB drive now.
Method 1. Manually Fix Windows Won't Boot from USB Error
When your computer failed to boot from the USB, don't panic. Sometimes it is because you haven't set up the boot settings properly. Follow the tips here to get rid of this issue step-by-step:
Step 1. Check if the USB drive is bootable
If the bootable USB drive isn't created in the right way or the USB drive is damaged, you will not be able to install Windows with it. So first, you should check if the USB drive is bootable. On Windows computers, you can check with Disk Management or Command Prompt. Here we will introduce the method with Disk Management.
1. Insert your USB drive into a computer.
2. Right-click the Windows icon, and choose Disk Management.
3. Right-click the formatted drive and go to Properties.
4. In the pop-up window, go to the Volumes tab. Here you could check the partition style of your bootable USB drive. Also, the removable media with bootable ISO will display a status like "no volume" or very little volume (just a few MB).
Another option is to format your USB drive and recreate a Windows Installation Media. But this option is time-consuming. If you are sure you have created the bootable USB drive in the right way, just check its status in Disk Management.
Step 2. Make sure your computer support boot from USB
Some computers are too old to support boot from a USB drive, you can enter BIOS to check if your computer has the option of boot from USB. Here are the detailed steps.
1. Enter BIOS, go to Boot Options, check Boot Priority.
2. If you see the USB boot option in Boot Priority, it means that your computer can boot from USB. 
If you don't see the USB, it means that your computer's motherboard doesn't support this boot type. 
Step 3. Set Computer/PC to boot Windows from USB
Another reason you failed to boot from a USB drive is that you don't change the boot order. The computer usually boots from the internal disk by default, you should put the bootable USB drive forward.
1. Restart PC and press F2 (or DEL, F10...) while booting Windows so to bring up BIOS.
2. Find Boot Options, select USB-HDD in the First Boot Device option.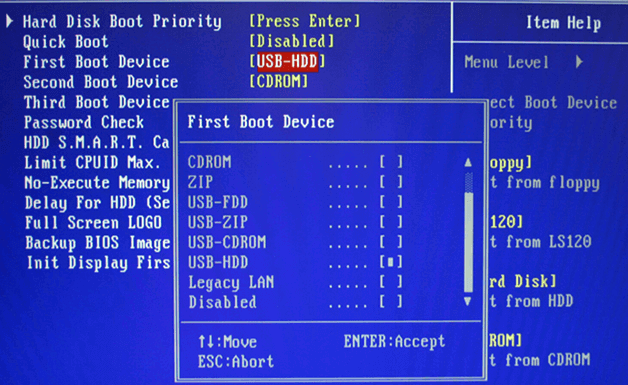 3. Then confirm and save all changes to enable Windows to boot from USB.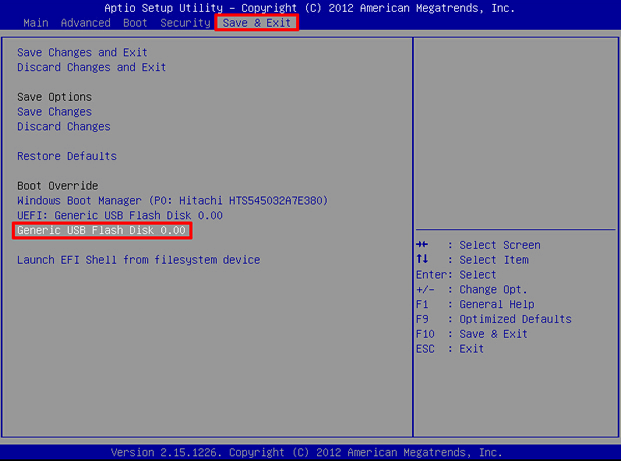 Step 4. Enable Booting from non-EFI device
You need to change the boot setting to enable booting from non-EFI devices.
1. Follow the method in Step 3 to enter the BIOS setting.
2. Find the option called Compatibility Support Module or CSM. This option is sometimes hidden until you disable Secure Boot.
3. Once you enable the CSM module and set it to boot EFI + Legacy boot devices you shouldn't have any trouble booting your USB device.
Do You Need Specialized Services for System Boot Issues?
EaseUS also provides 1-on-1 remote assistance to fix the boot issue. If the solution above does not work for you, please contact our professionals via
Email
or
LiveChat
 on
this page
. To ensure our professional assistance works, you are suggested to connect the unbootable system drive to a healthy computer when getting connected with us.
Method 2. Create A Portable Windows USB Drive
Besides creating a bootable USB drive, you could try a new idea - creating a portable Windows USB. A portable USB drive is to clone a computer's system drive so that you can carry it anywhere and use your OS on any device. For example, if you need to work from home, you can create a portable USB drive for your office computer. Then when you plug the portable USB drive into your home computer and boot from it, you can use everything that is installed and stored on your office computer's system drive at home. One such tool that can help you is EaseUS OS2Go.
Follow to see how to make Windows boot from USB now:
Step 1. Install EaseUS OS2Go on your Windows computer, it will display your system drive's used space. Plug in a USB drive that is larger than the system drive used space. Choose the target USB drive and click Next to continue.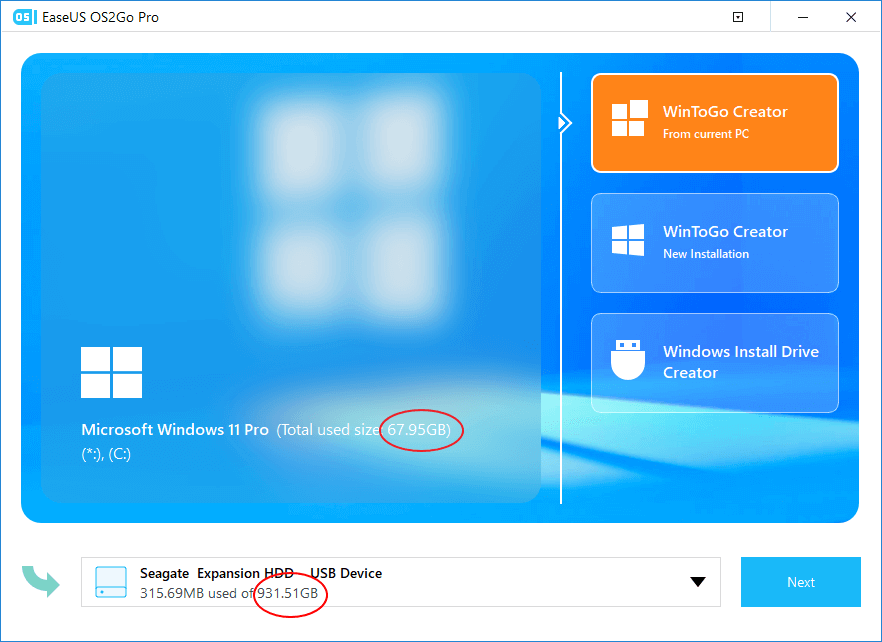 Step 2. EaseUS OS2Go will notify you that the following operation would delete all data on your drive. Make sure that you have backed up all the important data. Click the Continue button to proceed.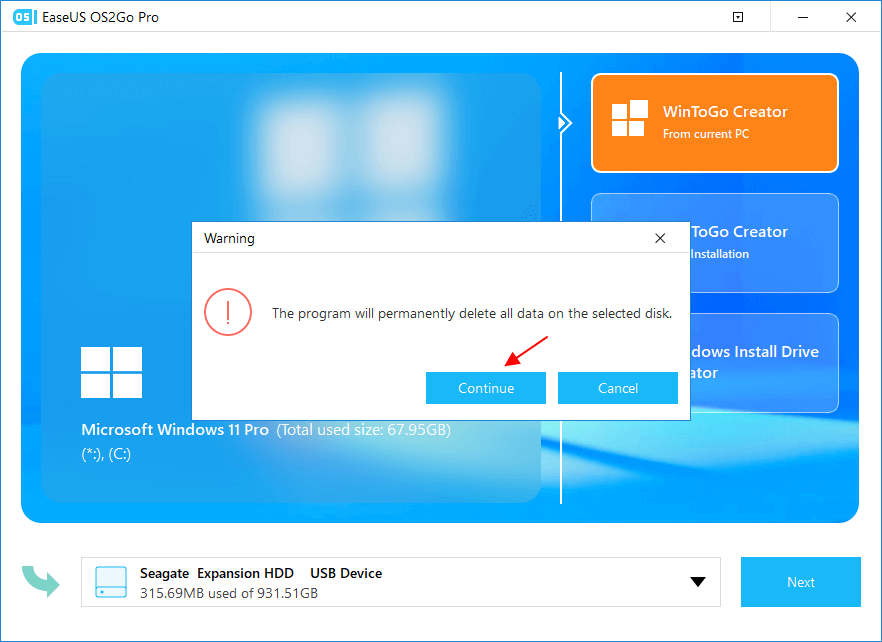 Step 3. Adjust disk layout. The default disk layout on the target drive will be exactly the same as the resource drive. You could also edit the layout according to your needs. Tick the option there if you're using a Solid State Drive as the Windows bootable drive. Next, click Proceed.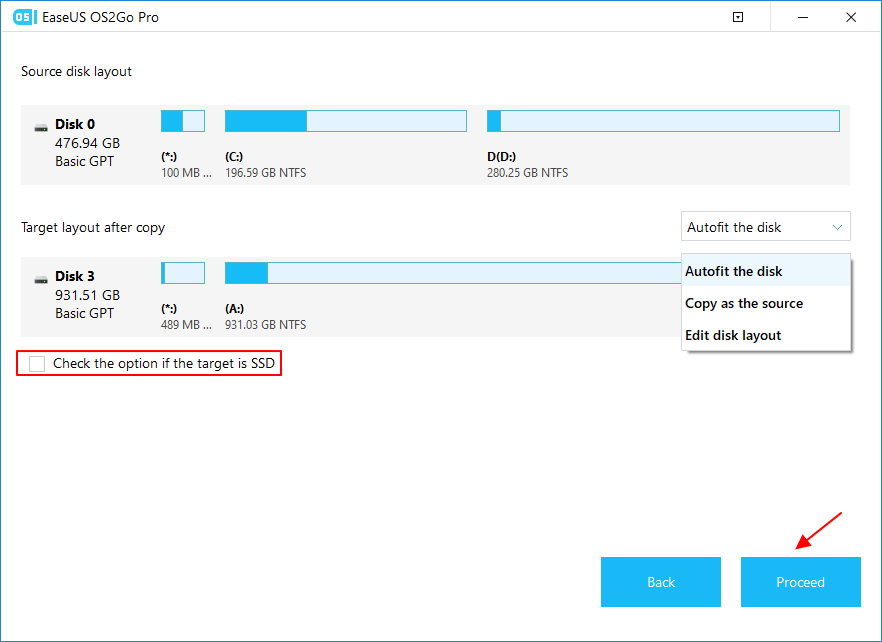 Step 4. Then EaseUS OS2Go will start to create the portable USB drive. It usually takes a while depending on your OS and Network condition. When the progress reaches 100%, the USB drive should be bootable now.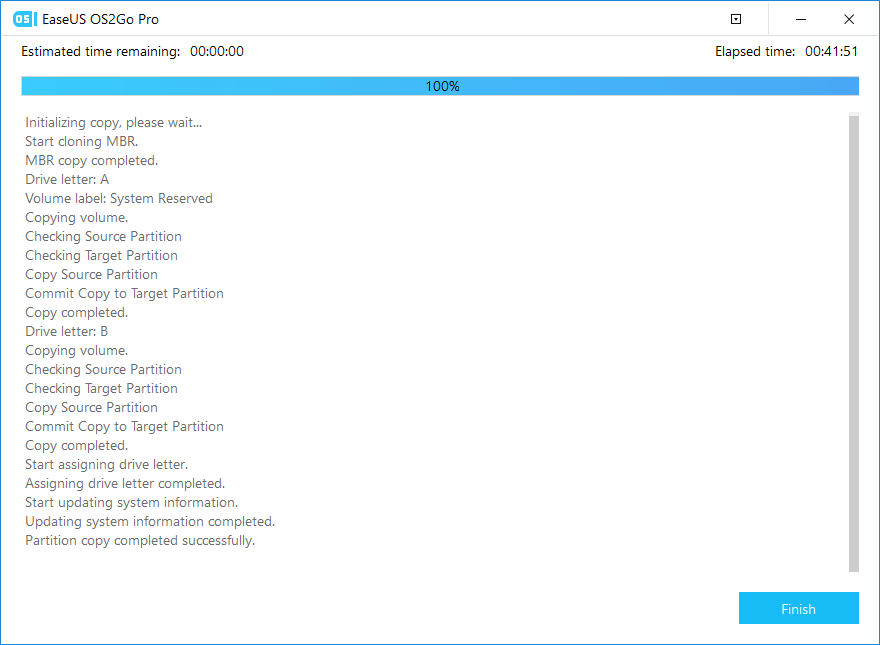 Step 5. Insert the portable Windows USB and start your computer. Press the required key (F2, DEL, F10...) to access BIOS. Choose to boot from the USB disk.
Note: Please make sure that the boot mode (UEFI or Legacy) of the portable USB and your target computer are the same, otherwise you may not be able to boot.
EaseUS Data Recovery Services
EaseUS data recovery experts have uneaqualed expertise to repair disks/systems and salvage data from all devices like RAID, HDD, SSD, USB, etc.