You've likely tried everything and your QuickBooks Online just isn't working. The app has been having some issues lately, affecting users with their day-to-day accounting tasks. 
Quickbooks is a software program that helps you manage your business finances. It allows you to track sales and purchases, manage inventory, and produce reports based on your data.
However, the problem with Quickbooks is that there are a lot of bugs in the software that result in the inability to complete transactions correctly. Some users have also reported security issues while others have trouble updating their accounts with new tax forms or IRS deadlines. If you've been facing any of these problems, chances are your Quickbooks app will crash sooner or later. 
To save you from that, here's a step by steps to troubleshooting Quickbooks with a comprehensive guide.
Why QuickBooks Online Keeps Crashing
If you're having problems with QuickBooks online, it's important to know the reasons that your computer might be crashing.
In this article, we'll talk about what causes QuickBooks Online to crash and how you can fix the problem. Then, we'll also provide some suggestions for preventing these crashes from happening in the future.
1. Excessive Use
QuickBooks Online keeps crashing because of a huge amount of people trying to access it at the same time. It can happen if you have a lot of people accessing your QuickBooks Online file with the same username and password. This happens when one person logs in, they can't see other users' data in the file, which means that all their transactions won't show up on their account.
2. Missing or Corrupted QBWUSER. INI Files
Check if the program files and the QBWUSER. INI files are corrupted or missing. If they are, reinstall QuickBooks Desktop and try to access it again. If the problem persists, you may need to reinstall your operating system.
3. Incomplete Installation 
Check the installation or program files for any errors or incomplete installation processes that may have occurred. You should make sure that all programs necessary for the installation of QuickBooks Desktop are installed properly on your computer before beginning this process.
3. Failed Backup
Make sure that you have created a QBWUSER. INI file in advance when you installed QuickBooks Desktop so that it will work properly with online mode after installation is complete; otherwise, create a new QBWUSER.INI file in an empty text file at this time so that it can be used later when needed for future installations; otherwise, use default values for new installations with no customized settings applied yet (shown below).
4. Too Much Cache Data
Too much cache data can cause a server to slow down, making it more difficult for users to access the site. This can happen when a server has a lot of data entered into its cache but not enough RAM to hold all that data. The solution is to increase the amount of RAM on your server.
5. Antivirus Blocking
Antivirus software protects your computer against viruses, spyware, and other malware. But it can also block you from accessing the websites you want to use. If you can see antivirus blocking on your PC, make sure your antivirus is up-to-date. If there are updates available, install them immediately. If not, update it manually or wait until the next scheduled update time.
If you want to know more details about Quickbooks, please read the following articles.
[Troubleshoot] QuickBooks Keeps Crashing
Now that you know the reason why QuickBooks keeps crashing, it's time to step ahead. Mostly, app crashes occur due to viruses or malfunctions. Anyways, there are solutions to fix these issues. 
Before moving to the solutions, let's discuss something important first. For errors like the Quickbooks keeps crashing, backup is the most comprising option to store and save all your important data in a safe place.
Also known as optional recovery, this is an important step to perform before following any solution in the list below. 
Looking for the best backup software? EaseUS Todo Backup software is all you need.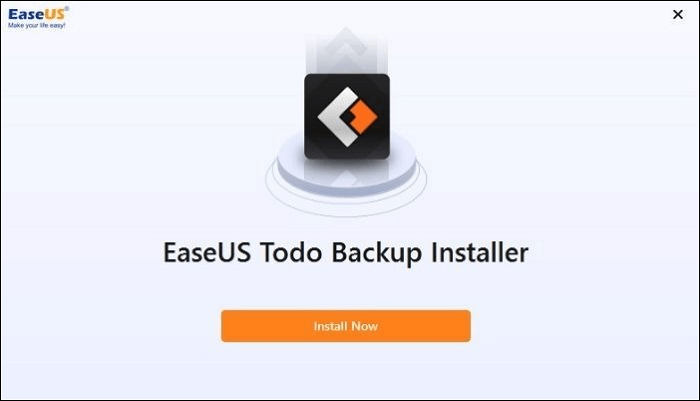 EaseUS Todo Backup Solutions is a complete backup and restore software for Windows 10 designed to ease your life. Not only this, but it also provides complete backup restore features including basic, incremental, differential, and full backups. Adding to that, you can also schedule the backups for daily, weekly, monthly, or yearly backups without any fuss. The software also provides secure file sharing over Windows Mobile, Android, and iOS devices.
Here are the steps to use EaseUS Todo Backup:
EaseUS Todo Backup 2023 was a big release in terms of Apps data backup, which covers needs of various Windows applications, finance or design programs, and Mail servers! Now it's expanding the support for more backup needs of games like Call of Duty: Warzone, It Takes Two, GAT V, Cyberpunk, Halo Infinite, Elden Ring, Overwatch, and as many as you can tell!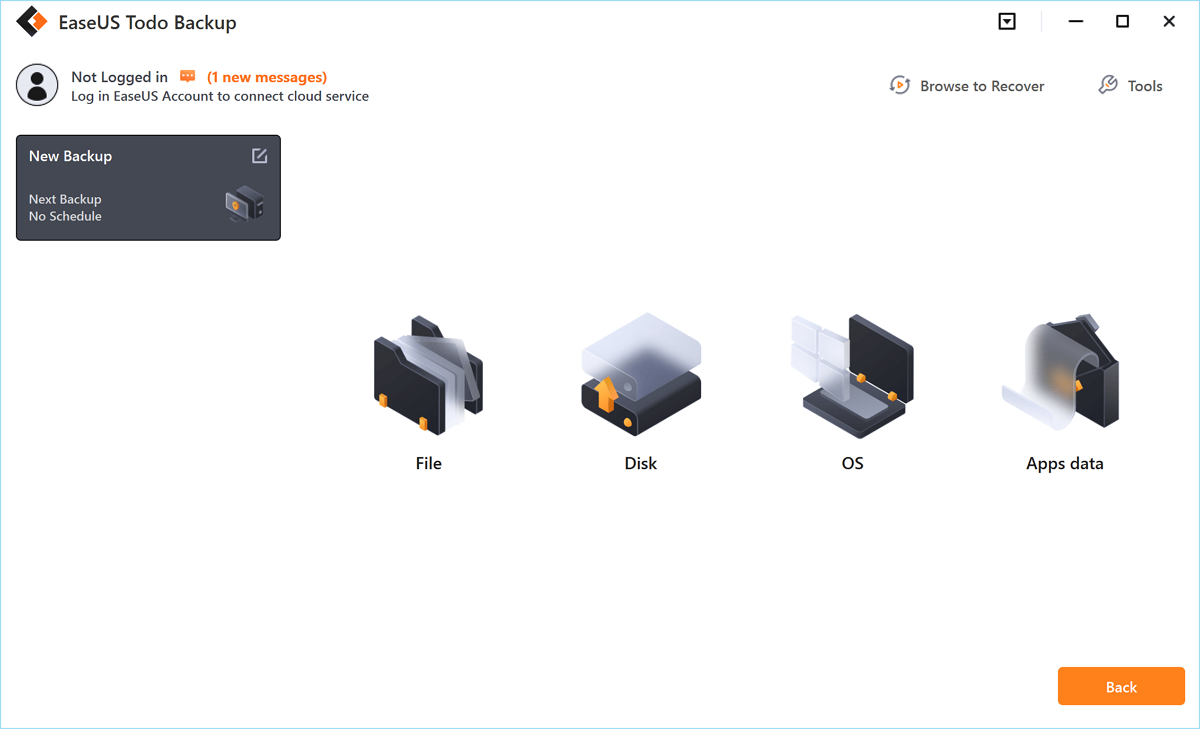 Didn't find the app you're using after selecting "Apps data backup"? Click the below blue link and subscribe the app's name. Our IT workers will soon make it compatible. 
Below are the methods to fix the Quickbooks crashing issue in your Windows. So let's take a closer look at each of the methods:
Method 1. Open QuickBooks in a New Browser Window
The QuickBooks crashing issue might occasionally occur in a particular browser. To begin, launch QuickBooks in a new tab or window on your web browser. Once you open it easily, you may check to see whether the crashing problem has been fixed. If you face a crashing issue, then go to the next solution, which is mentioned below.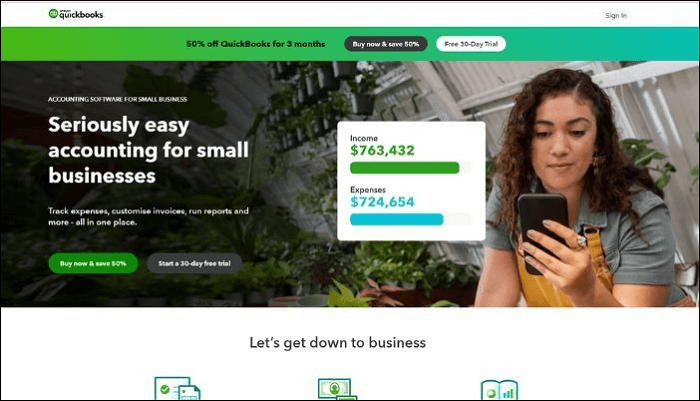 Method 2. Clear the Cache of Your Browser
The cache is recognized as software or hardware used to store your data temporarily. It is mostly used when the user demands overwhelmed primary storage. By using it, you can decrease data access time and also reduce the lagging issue.
Sometimes, a cache will be fully overloaded if you visit many websites and don't clean your cache regularly. Therefore, it is important to clear your browser's cache first, which will help fix the crashing issue of QuickBooks. It not only improves your browser's performance and supports troubleshooting. In addition, they can try compatible browsers to check out the browser as a possible cause of the issue.
Step 1. Go to the "browser setting" and find the clearing browsing data.
Step 2. Click the left mouse side and click the "clear data" option will clear all your browsing history up til now.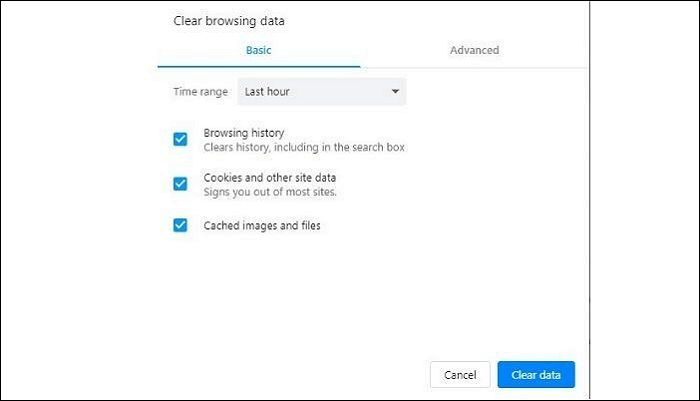 Method 3. Rename the QBWUSER.INI File 
QuickBooks may also crash due to a missing or corrupted QBWUSER.ini file may. However, the best way to fix this issue is by renaming the QBWUSER.ini file. To do so, please follow the steps: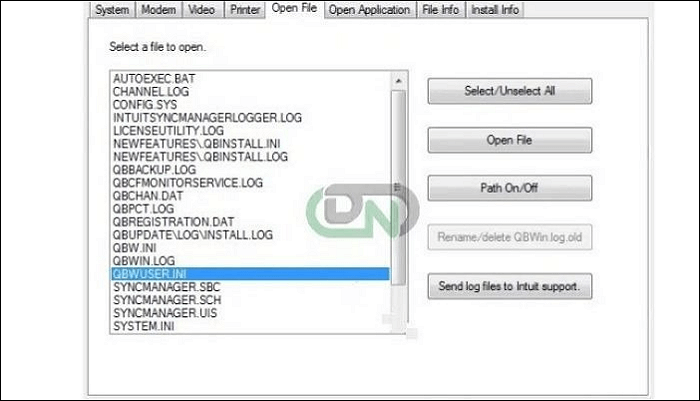 Step 1. Open the directory where your QBWUSER.ini file is stored.
Users [Your user name] AppDataLocalIntuitQuickBooks [year]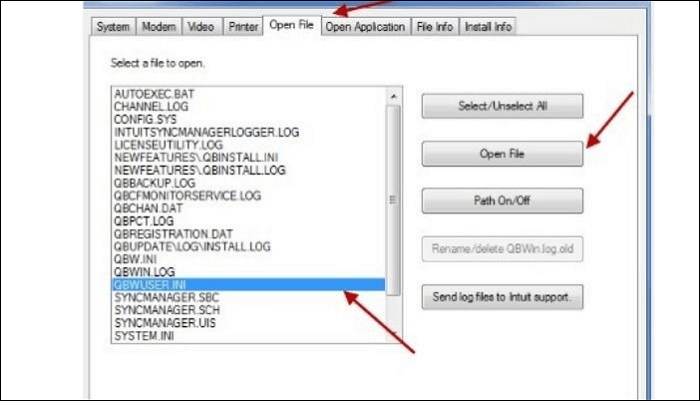 Step 2. If you can't view the folder for any reason, try to open the secret files and folders visible.
Step 3. Then, select "Rename" from the menu that appears after you click on the "QBWUSER.ini file."
Step 4. Add. old at the end of the file name. For instance, you'll rename the file as EntitlementDataStore.ecml to QBEUSER.ini.old.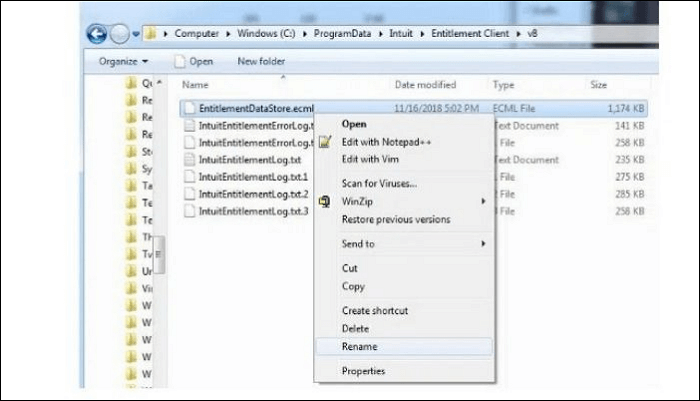 Step 5. Try to run QuickBooks Desktop once more to see whether the problem continues or not.
Method 4. Restart QuickBooks Online
If none of the solutions works for you, try to restart QuickBooks online. A fresh installation of QuickBooks may be your best option. You can also do this manually using the Control Panel, but using QuickBooks will save you time and effort.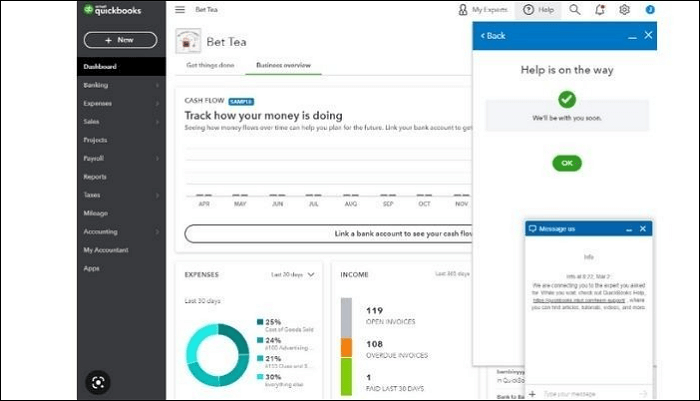 Step1. Open the Control Panel by clicking the "Start" button.
Step 2. Next, choose the "Programs and Features" option.
Step 3. Check the list of installed programs for QuickBooks Desktop. Simply select it, and then hit "Uninstall/Change." Next, click "Uninstall." Wait until the uninstallation has been completed.
Step 4. After this, you can reinstall QuickBooks Desktop with the help of the clean install Tool. Once you install the software, make sure that you have both your license key and your product key available.
Step 5. As soon as the process is complete, restart your computer and launch QuickBooks Desktop again to check if the problem remains there.
Method 5. Update Windows
Using an older version of the Windows app may also be the culprit behind the issue. Therefore, try to update your windows to the latest version. Here's how to do that.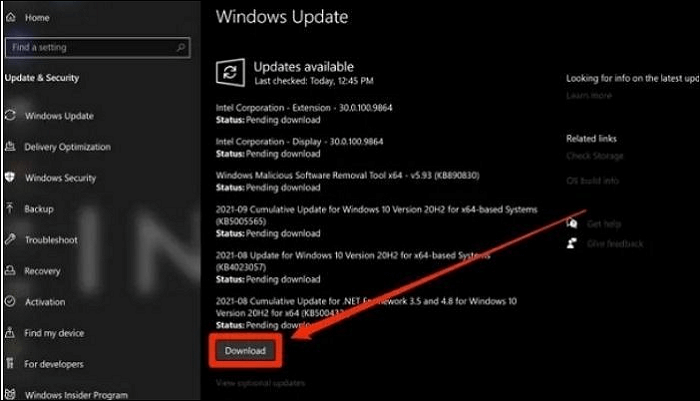 Step 1. Go to the "settings" and check whether your windows need to update or not. To begin, select "Right-Click" from the Start menu.
Step 2. Select the "Settings" menu. Choose "security and updates." Select the tab "Check for updates."
Step 3. After updating the windows, Restart your computer. Now, open the QuickBooks desktop to check whether the crashing issue is fixed or not.
Step 4. Once the problem is fixed, you can install and launch QuickBooks normally. If not, move on to the next solution.
Method 6. Seek Help from QuickBooks Support
Some users may not be able to handle the crashing errors that occur in QuickBooks, and these types of errors may be difficult for them to fix without professional assistance. Therefore, Quickbooks support always provides authentic guidelines regarding your continuously crashing issues. Finding assistance from QuickBooks experts is a good idea regarding the Quickbooks issue, including error support, taxation, payroll support, bookkeeping, and more.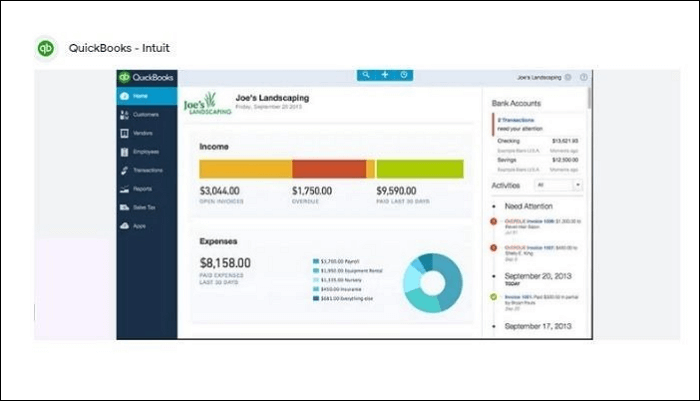 Sum Up 
If you are using QuickBooks online, these solutions will surely change the game for you. Start by checking your internet connection and make sure that you have installed all updates on your PC. Before following any step, restart your computer after you've closed down all other programs and web browsers on your computer, and then restart it again. If none of these works, uninstall QuickBooks from your computer system and then reinstall it again. Make sure to back up all the important QuickBooks data with the help of the EaseUS Todo backup tool before troubleshooting.
FAQ on QuickBooks Online Keeps Crashing 
Have more questions regarding QuickBooks online keeps crashing? Continue to read further. 
1. How do I stop QuickBooks from crashing?
If you're experiencing a crash, try restarting your computer first. Also, try clearing your browser cache and cookies to see if that helps.
2. Can QuickBooks Online be corrupted?
QuickBooks Online can be corrupted by malware, but it's a far cry from the same kind of malware that infects your computer.
3. How do I clear cache and cookies in QuickBooks Online?
You can clear your QuickBooks Online cache and cookies by following these steps:
Step 1. Go to QuickBooks Online, and click on the Accounts icon in the top right corner.
Step 2. Select the account you wish to clear the cache and cookies for, then click Clear Cache from the Actions dropdown menu. This will open up a new window where you can choose how many months of data you wish to clear from your account.
Step 3. Click on OK when you're done, and then close out of the window.
EaseUS Data Recovery Services
EaseUS data recovery experts have uneaqualed expertise to repair disks/systems and salvage data from all devices like RAID, HDD, SSD, USB, etc.